---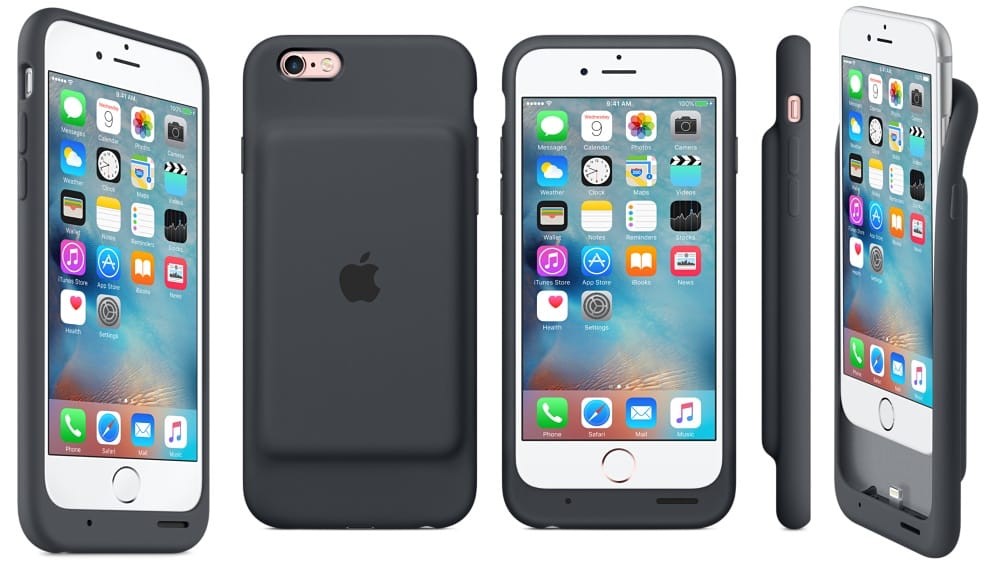 Apple's First Battery Case Is... Original to Say the Least
Apple silently release another product today, an iPhone 6S (and 6) battery case] available in two colors, charcoal gray and white. Releasign a new accessory is not something out of the ordinary for Apple, but for a company so focused on the design it seems weird to see such a product come to life. After all, it has a big hump on the back while competiting products from Mophie have always been flat from top to bottom.
And of course, reactions follows on Twitter.
Sorry guys. pic.twitter.com/TrB0pVUlV3

— Maxim Melnikov (@bbsody) December 8, 2015
The battery itself takes the talk time up to 25h, from 14h. If I count right, that's a 78% increase in battery life and makes an iPhone 6S on par with the iPhone 6S Plus. In terms of capacity, the iPhone 6S has a 1,810mAh battery so that new case would add an estimate of 1,422mAh capacity of extra electrons.
But as we are talking about Apple, they do not simply add a battery. Techrunch reports that iOS 9 has a way of reporting both the remaining life of the iPhone's battery and the battery case one seperately.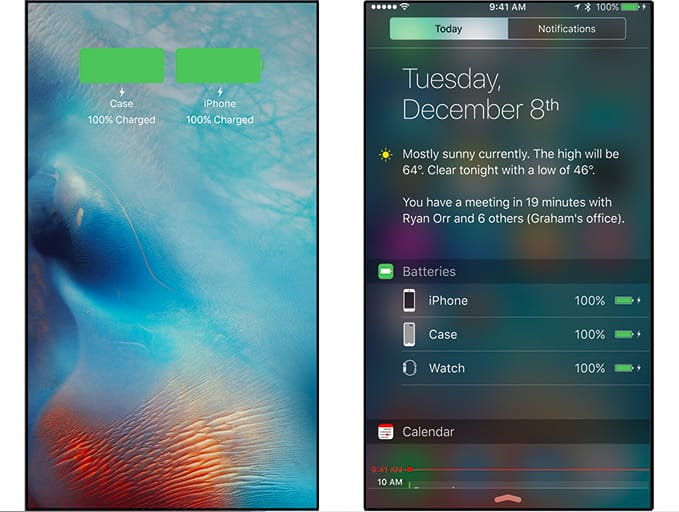 People are already sad that there is no iPhone 6S Plus version of that case. I would love to see Apple do one that is not as big in terme of hump.