---

iPad Pro 9.7", All the Juicy Details
The new iPad Pro 9.7" has been announced this morning during the Loop event at Cupertino. To put it bluntly, the iPad Pro 9.7" is exactly that, an iPad Pro with a smaller screen size. But also, not exactly that.
On the outside it does look like a smaller iPad Pro with the format of the most popular size per Apple's selling numbers. But on the inside, it's not identical. On the outside, we have a new colour, rose gold is now available and looks like the same rose gold that's available on the iPhone line.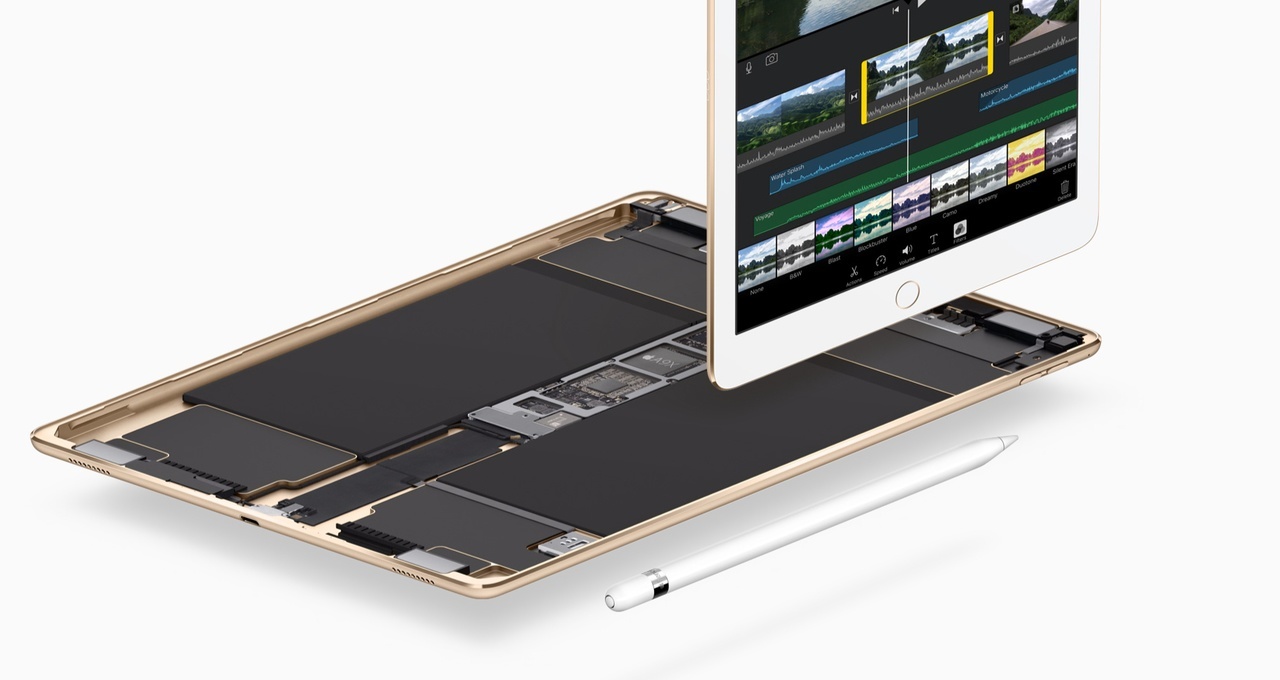 Screen Technology
It possesses the same Oxide TFT screen with variable refresh rates and Apple Pencil support, but it introduces a new feature called True Tone Screen. This feature adapts the screen colour relative to the ambient-white colour balance with the help of new sensors. With previous tablets, we had auto-brightness support and this new True Tone technology makes everything easier on the eyes and more accurate.
Your eyes get used to ambient light to adjust their internal white balance and having an iPad that does the same thing makes sure your eyes do not have to constantly shift between colour levels.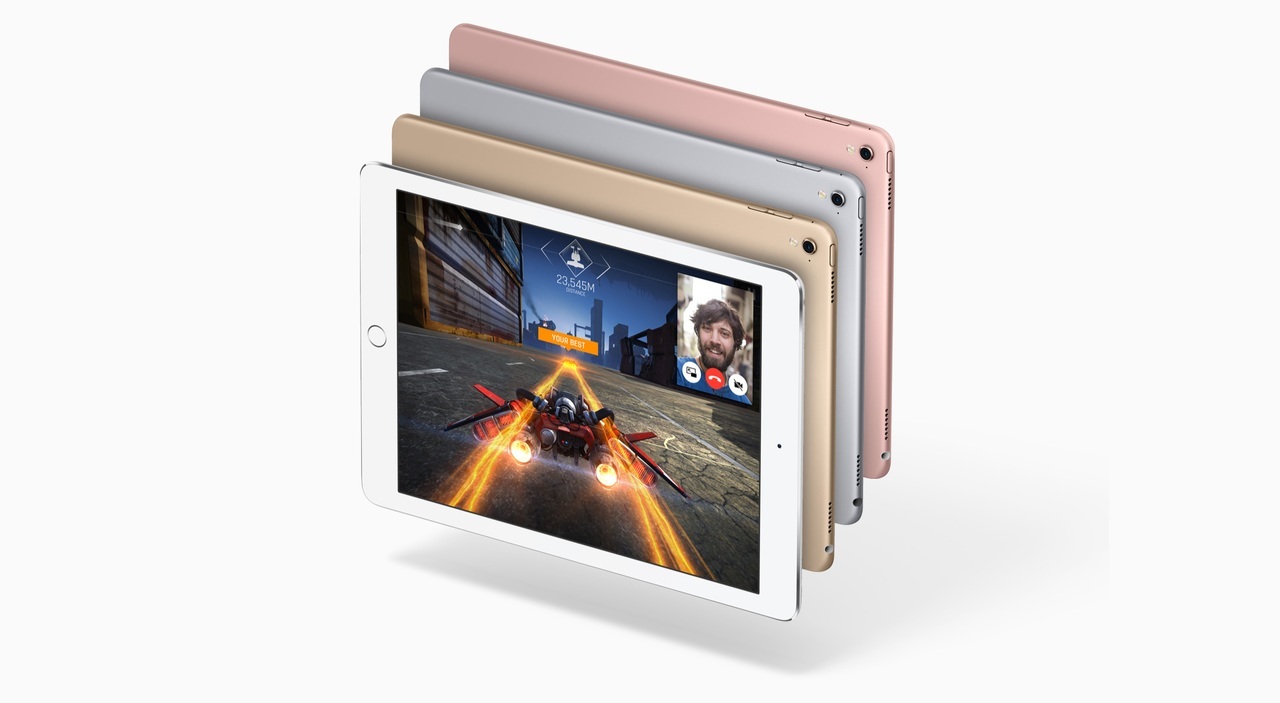 Accessories
The Apple Pencil is compatible with this smaller iPad and many will prefer this size that fits easier in one hand. Just from the video they showed, I could already see myself use one with single-hand holding.
A new Smart Keyboard is also announced to fit the size of the new iPad Pro. I managed to work with other keyboards of this size in the past, but never quite liked it. It all comes down to the width of the keys and the width of the whole keyboard. I will have to try to be sure.
When, how much?
The new iPad Pro 9.7" can be ordered from March 24th and starts shipping March 31st. The base model starts at 599$ for a 32GB Wi-Fi only model. A 128GB costs 749$ and a new 256GB capacity is 899$.
Note that the iPad Pro 12.9" is also now available in 256GB size for 1,229$.
What have we learned since the event?
This section is updated regularly
The Lightning to USB 3 Camera Adapter is now USB 3.0, but only for the 12.9" iPad Pro. Th 9.7" iPad Pro still uses only USB 2.0.
This new adapter is now powered and can be used with USB microphones without the use of a separate powered dock.