---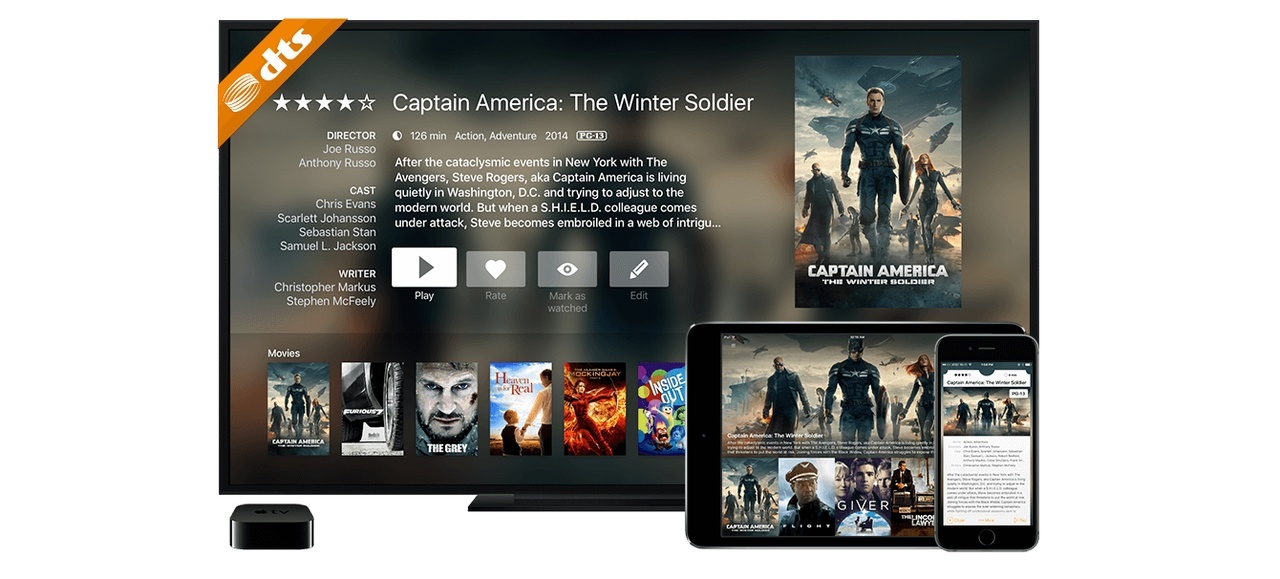 Infuse 4.1 With HD Audio and Watched Icons Is Available!
This was an update I was waiting for for a long, long time! When you are on beta version of software you have features before everyone else, but it also means that you enjoy something for a longer time before the features you asked for are added!
I was on the Infuse beta before it was released for the Apple TV and the single feature I was dying to get is the watched icons! On iOS, we have this nice little pie that shows you what episode or movie has been watched or not. But on the Apple TV you had to remember where you were at when watching a TV serie. A pain in the butt when coming back to an unfinished season.
Well, no more! The Infuse team released version 4.1 with many new features, full list at the end of this post, including a few awesome features!
HD Audio — You can now enjoy 7.1 channels of 24-bit lossless HD audio (DTS-HD MA and Dolby TrueHD) for those who have a great audio system!
Watched Icons — Nice pie to show your progress on show's cover art.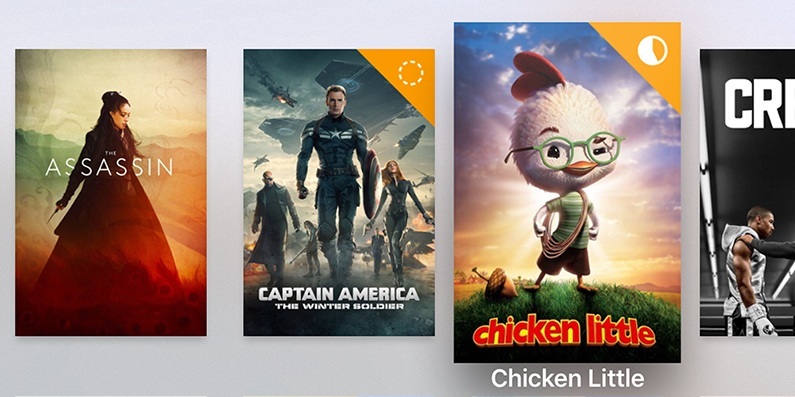 Dark Mode — When I start my Apple TV, it always make the TV react with full ON brightness mode, so by quickly jumping in Infuse with the Dark Mode enabled, I can ease my eyes and finally have the better interface!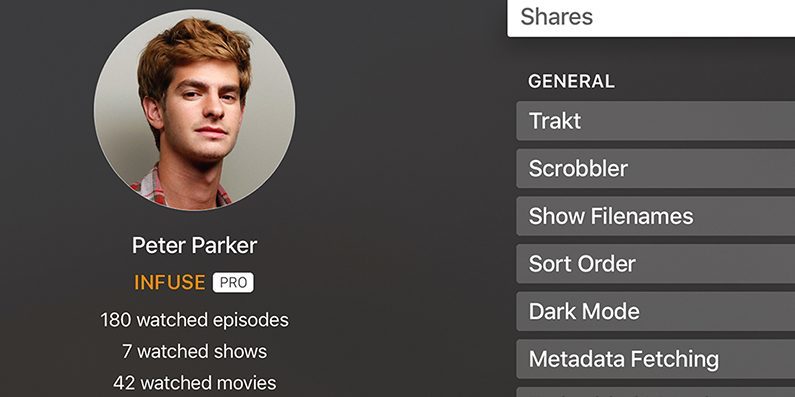 Background Fetching — No more opening each sub-folder to get them parsed! Infuse now explores your folders like a big kid and does all of the metadata fetching for you!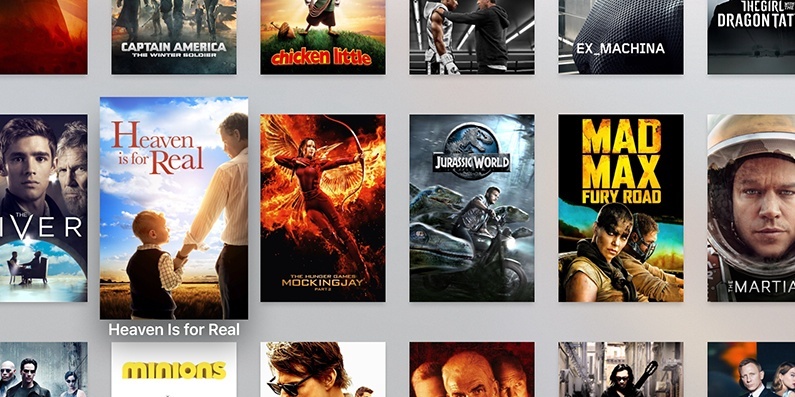 tvOS Playback Controls — You now have to click before scrubbing, so you don't accidently have the movie paused or scrolled when you pick up the Siri Remote!
And much more like .divx playback is now back, new pop-up menu when longpress, ability to mark video as watched/unwatched.
The iOS version also have the new background fetching and both versions are now closer than ever to feature parity!
Infuse is a paid app (or free with iAP) to get all the nice features, but it is worth it! I actually got an Apple TV just for it! This is how much I think Infuse is a required purchase!
Infuse ~ an elegant video player for all your media (free)
Infuse Pro (9.99$)
Release Notes
What's new in 4.1 (tvOS)

Watched indicators
Dark Mode
Added HD audio support (up to 7.1ch & 24-bit) via LPCM
Automatic deep folder scanning
Improved playback controls
New popup menu (longpress a video to open)
Mark videos as watched/unwatched
Delete videos from remote SMB and FTP/SFTP shares
Updated Siri remote playback controls to tvOS 9.2 style (details)
Added age rating to video details
Added support for .divx files
Added visual hints for chapters
Smoother poster scrolling
Improved metadata fetching accuracy
Improved SMB streaming reliability
Resolved issues with transparent Favorite artwork
Resolved issues with some FTP encoding types
Resolved rare issues with subtitle download menu
Resolved rare performance issue present when using subtitles
Resolved issues with WoL (Wake-on-LAN)
Many, many, many small player improvements
Other minor improvements and fixes

What's new in 4.1 (iOS)

Automatic deep folder scanning
Delete videos from remote SMB and FTP/SFTP shares
Better Favorite management
Added support for .divx files
TV Show backdrops are now grouped by season
Improved metadata fetching accuracy
Improved SMB streaming reliability
Resolved issues with some FTP encoding types
Resolved issues when adding files from iCloud Drive
Resolved rare performance issue present when using subtitles
Many, many, many small player improvements
Other minor improvements and fixes