---
Apple TV Web Links Are Here and There Are 1,090 of Them
Following a story by Federico Viticci of MacStories, I dig a little deeper. Federico mentioned that Apple TV web links were now starting to appear on the iTunes website.
I will add that there are more than a few. From what I could find there are now 1,090 Apple TV apps pages live on iTunes.com. And there is another 5,050 pages with the new "Apple TV: Yes" mention in the sidebar.
As noted in the source, there is still no Download or Buy buttons that could trigger the download of the app on your Apple TV. This will most probably come very soon as a way to link to and load new apps on your Apple TV.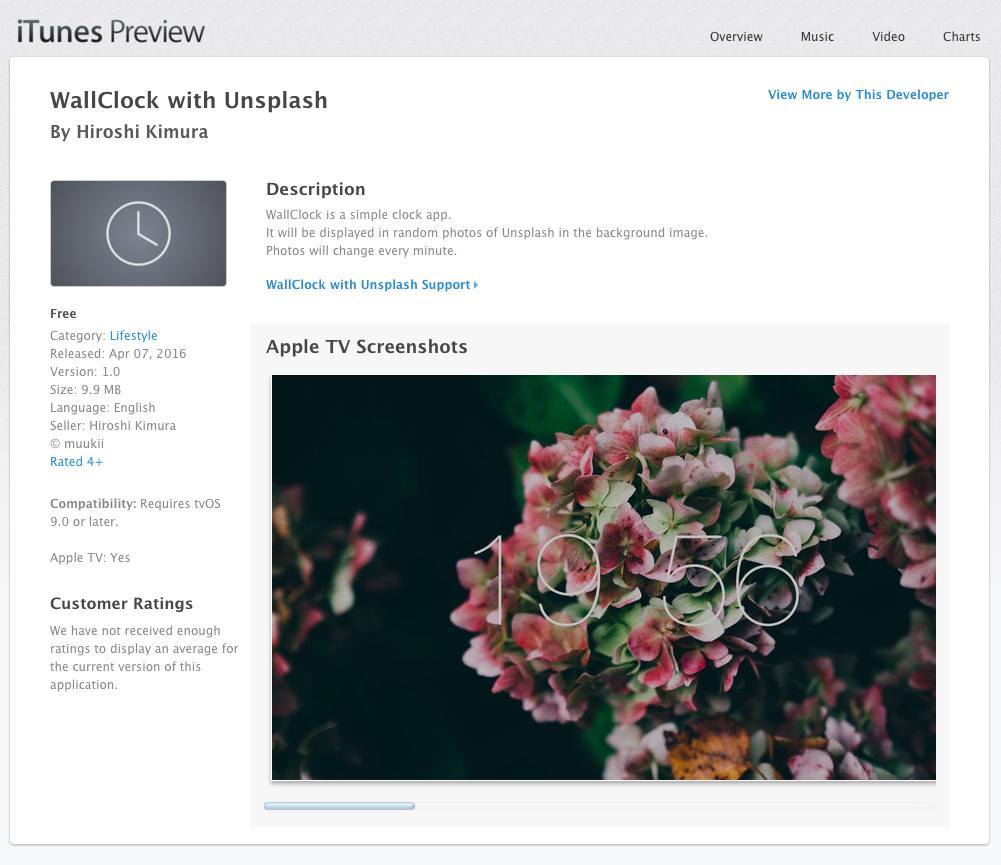 For bloggers like us relying on affiliate links to generate a little bit of revenue, be aware that the links are still opening in iTunes and throw an error saying that the item is not available yet.
Here is web link example with WallClock with Unsplash.
iTunes API
Many developers rely on the iTunes API and up to this date, there was no easy way to identify an Apple TV app on the listing. I discovered a new appletvScreenshotUrls value returned from an API call. It is still empty for all types of apps (even Apple TV apps only). But clearly, Apple is working on something.
Here is an example of the API data with an Apple TV only app: https://itunes.apple.com/lookup?id=1099440011
With the web links, we can be sure the affiliate links and even the API data will follow next.