---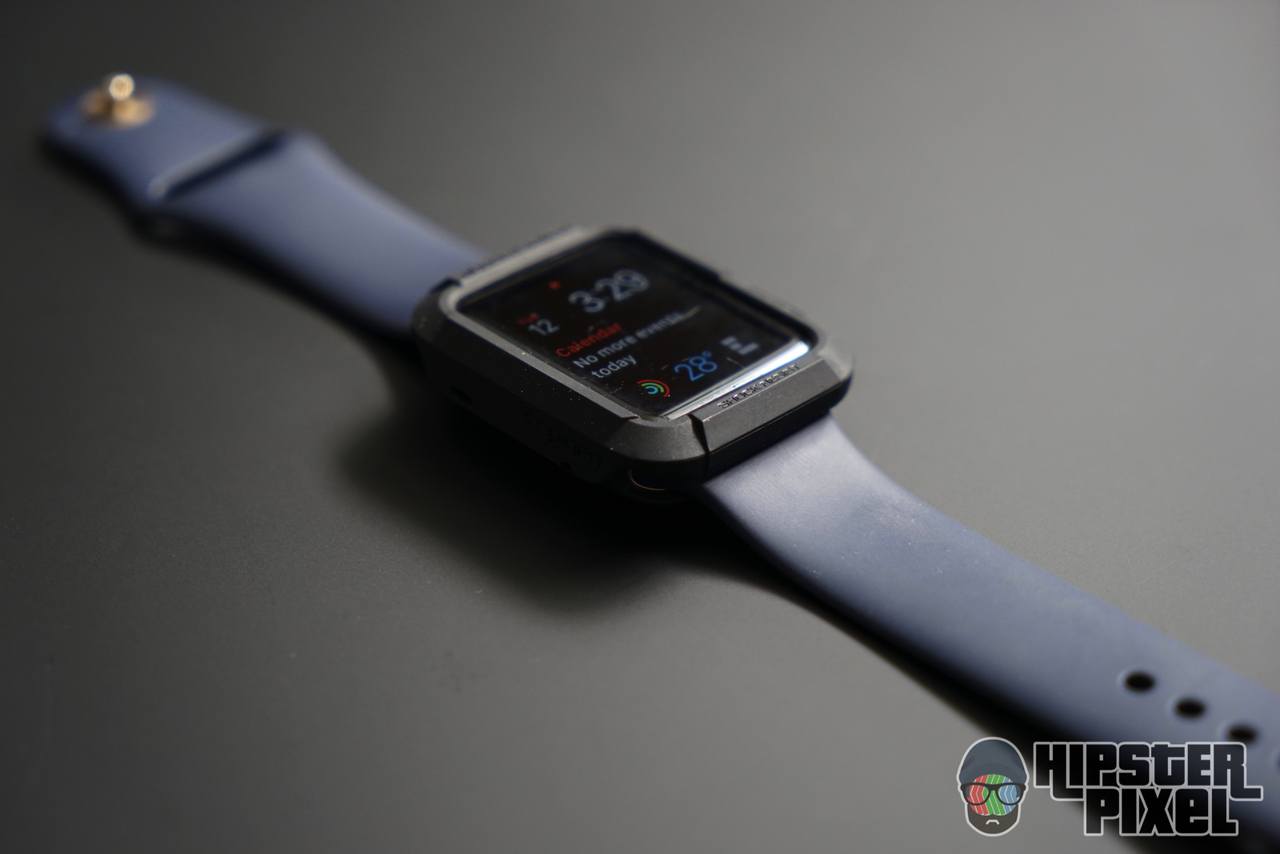 Spigen  Watch Rugged Armor Case Review
If you are like me, you might want to consider protecting that precious  Watch from accidental bumps. A small case can go a long way into protecting the glass of the  Watch and Spigen, once again, got you covered!
The  Watch Rugged Armor Case is a rubber case that fits around your watch to give it a little bump proofing.
Design
The Rugged Armor Case is basically moulded against your  Watch. It covers everything that is aluminum (on the aluminum watch that is), and part of the screen on the very edge. You lose about 1-2 mm on each side of the screen. It also comes with screen protectors.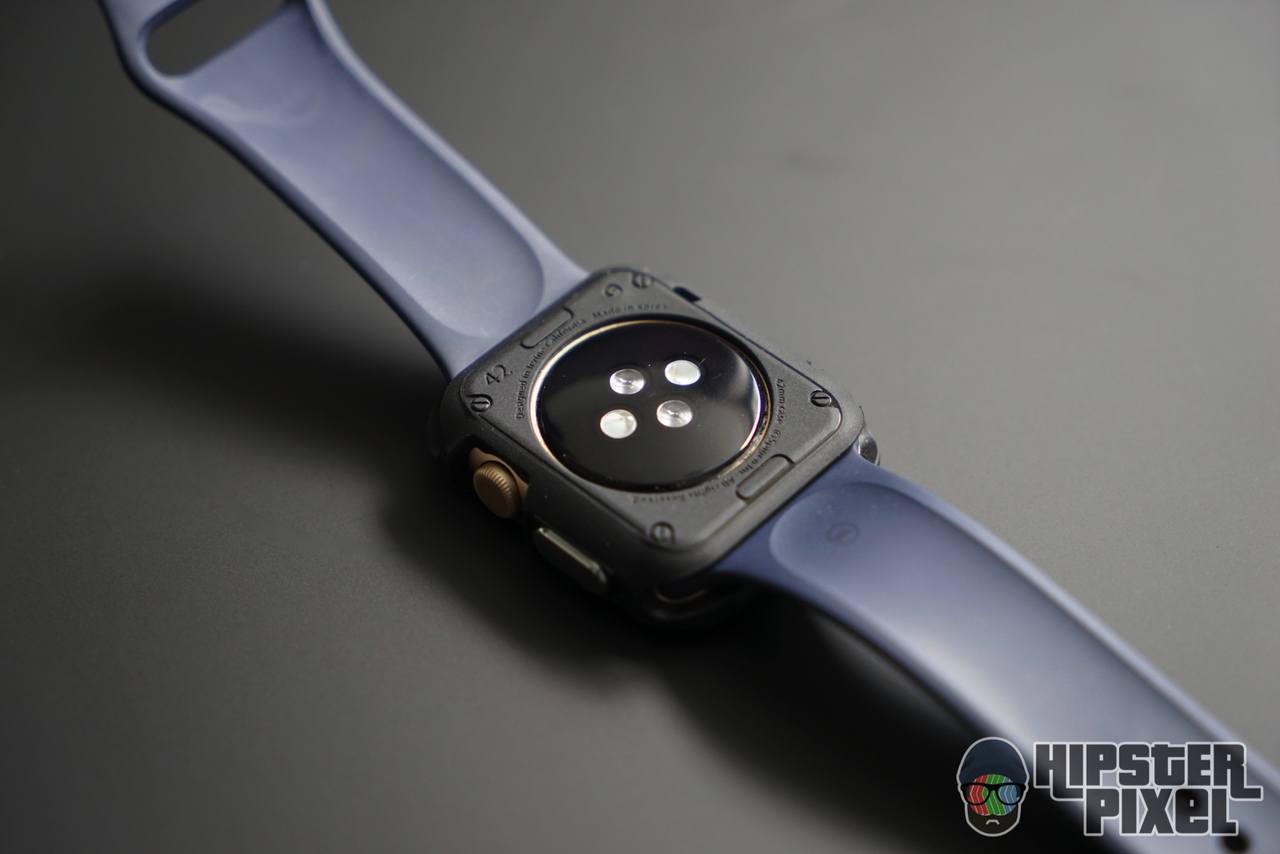 Features
Made of flexible TPU plastic
Comes with two screen protectors
Compatible with  Watch Series 1 and 2
Performance
The installation is very simple, you remove both bands and slide it on like a glove. If you apply the screen protector, I suggest to leave it be overnight so you are sure that the screen protector is well fixed before sliding on the Rugged Armor Case as it might temper with the screen protectors.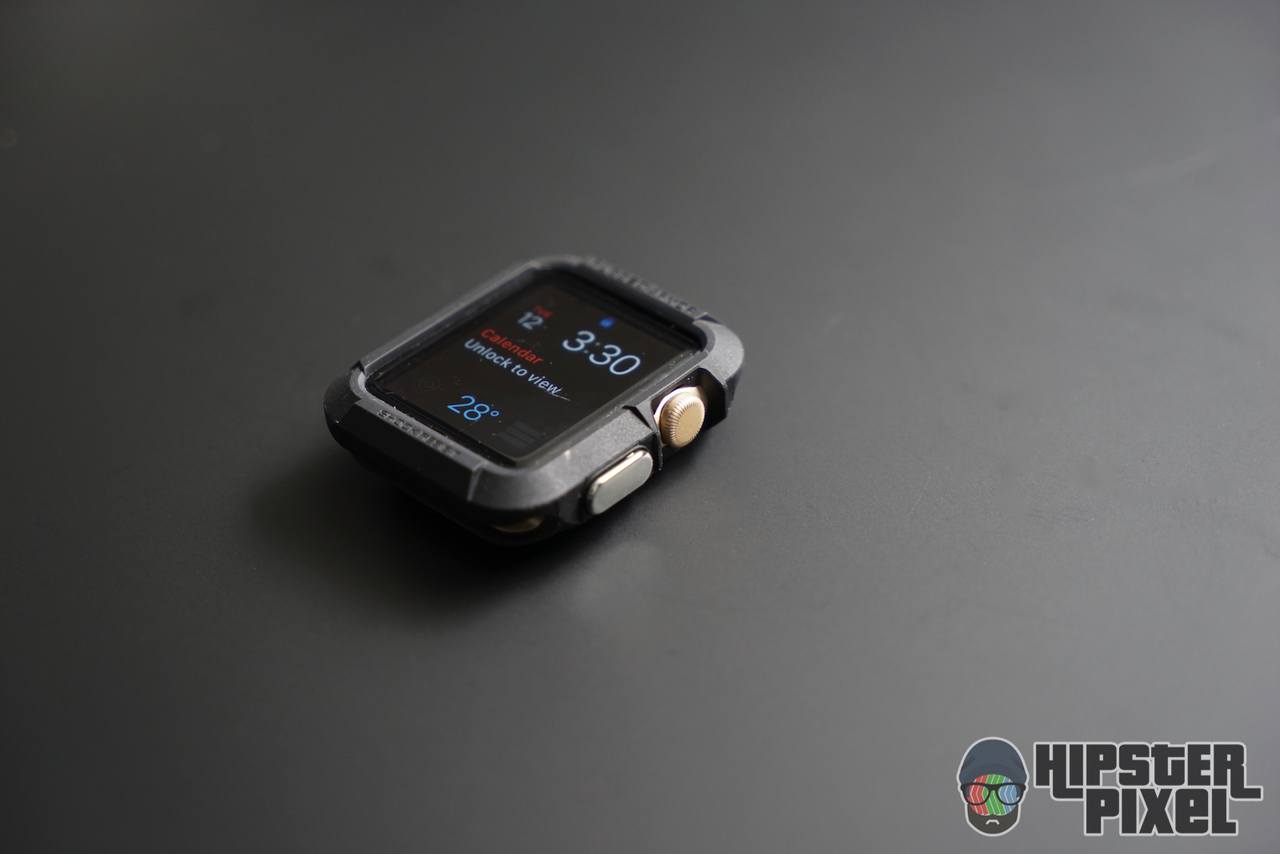 Sadly the screen protector is basically only covering the real top of the glass and not any curved sides. After wearing it for a couple of weeks, I could already see the Rugged Armor case nudged against the screen protector and actually introduce small dents on it. At first it was not very apparent, but eventually I had to remove the screen protector as it became irritating to the eye to see the complete top edge of the screen protector damaged.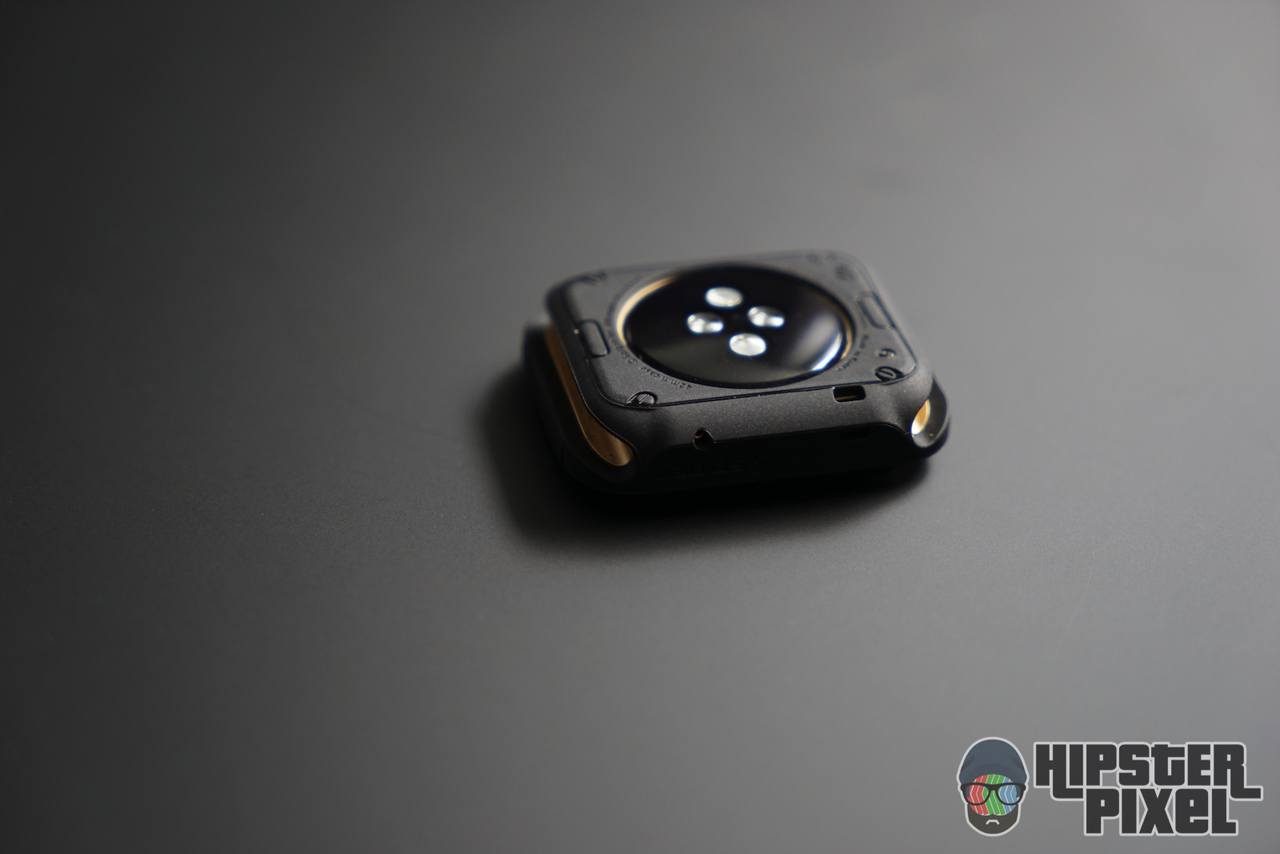 What caused this? Well, the case it not rigid therefore it absorbs some impacts by just moving a millimetre or two and that kept on nudging against the screen protector and eventually caused damaged to it.
The only other problem I have is removing bands. I've got both a Midnight Blue fluoroelastomer band and a black woven nylon band. And the case makes it hard to press the little buttons. I have to resort to enormous amounts of pressure to get it off.
Conclusion
After wearing it for a few months, I can safely say that it does a great job of protecting the  Watch. The look is not the best there can be, as it adds a bit of bulk to an already bulky watch. If you are looking for something a bit less intrusive, take a look at Spigen's Thin Fit for  Watch .
For the price it's a great added protection, I would have made the screen protector larger to prevent it from being damaged. And I wish they would consider a softer material more akin to the Apple Silicone cases in the shape of the Thin Fit. This would not add as much bulk and offer a good shock protection too! :)
Review Summary
Rugged Armor Case 42mm
Spigen inc.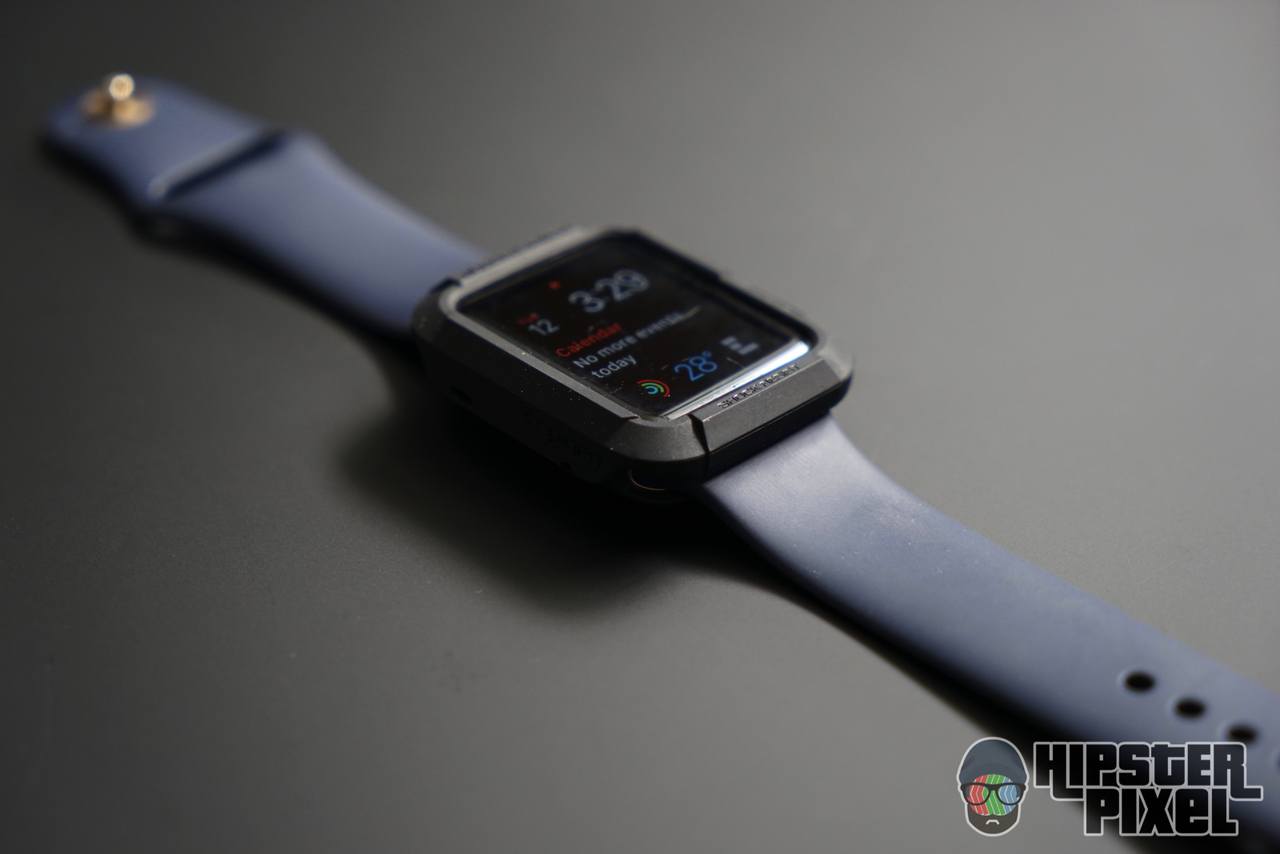 A flexible TPU case for the e Watch that will protect you watch from shocks and damage.
The Good Stuff
Affordable
Great protection
Screen protectors included
The Bad Stuff
Adds lots of bulk
Tend to press against the screen protector's side