---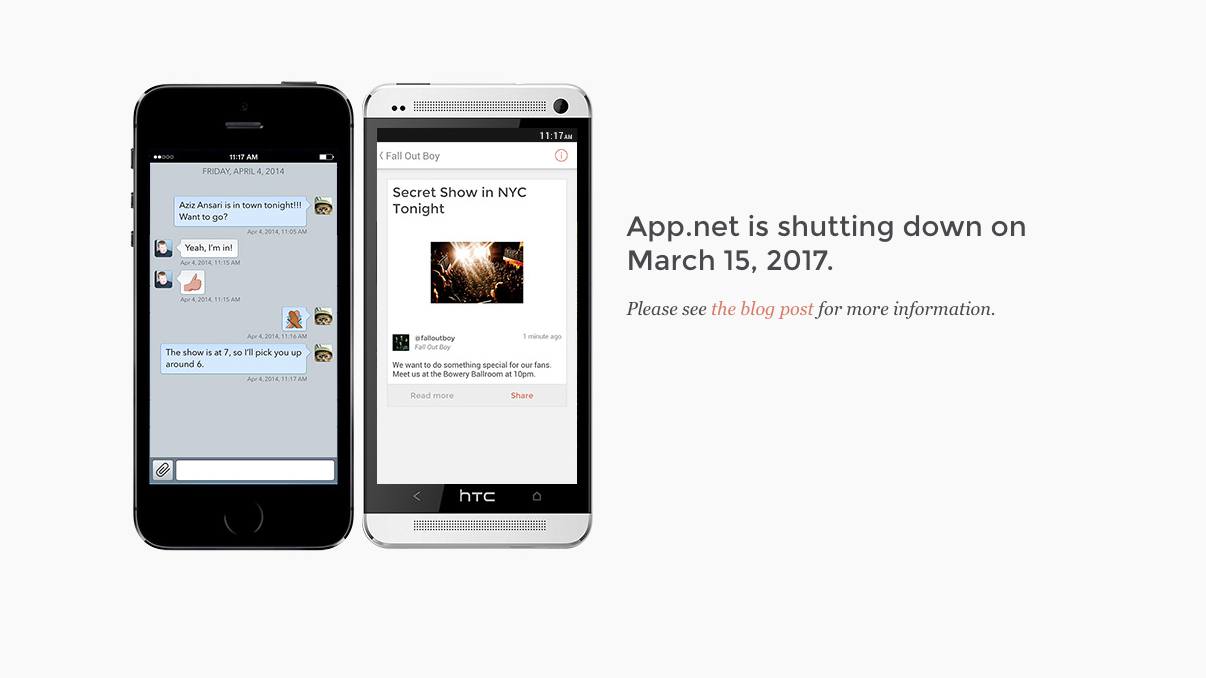 Dalton and Bryan posted this yesterday. I really believed in the platform, happily paid for a subscription, but since it never got the traction it deserved, it sadly never reached the level it should have in terms of users.
We will be shutting down the App.net service on March 14, 2017. We are immediately turning off new signups and any pending subscription renewals. We are also going to open-source the code behind App.net on our GitHub page. You will have until the shutdown date to export your data. At that time, all user data will be deleted.
You can always download your data and I'm sure Manton Reece will create an importer tool for Micro.blog so that you can import your App.net data.
For developers out there, App.net will be open-sourced completely and available soon on their GitHub page.