---
Nintendo SNES Classic on It's Way!
After the immense success that was the Nintendo NES Classic , Nintendo officially announced the SNES Classic Edition ! This time again we have a compact HDMI console with a bunch of pre-installed games but Nintendo learned its lesson on some of the finer details this time around!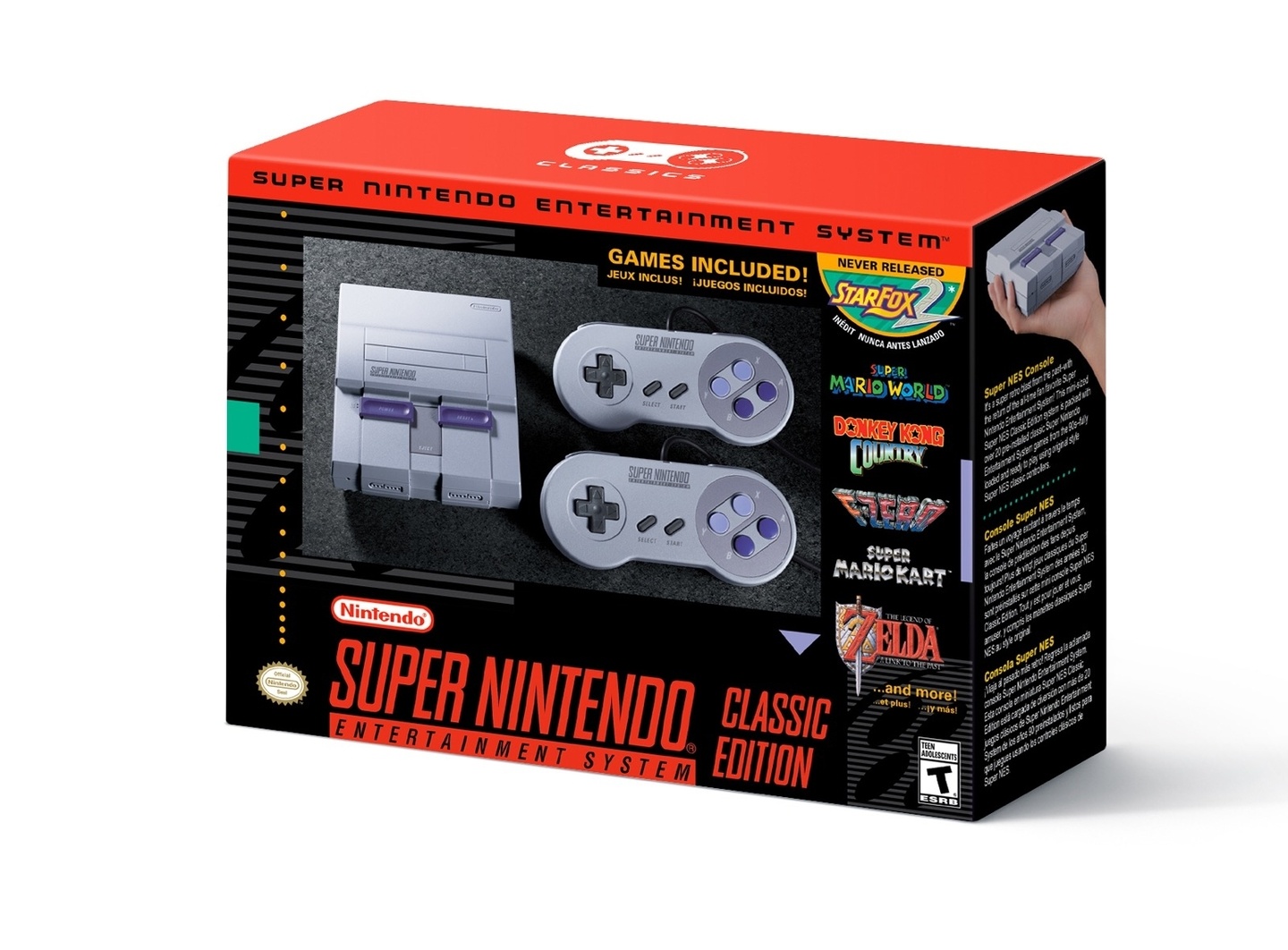 The SNES Classic is a two player console that looks identical to the 90s console but much smaller. Nintendo included two controllers in the box this time so no more hunting for third-party to fill the gap. Also, it appears the controller cord are living room size and not a scaled down version like they were on the NES Classic. There will be a total of 20+1 games, 20 will be unlocked from the start but you will need to either beat or succeed at a Star Fox challenge to unlock the never released before Star Fox 2!
Here's the full list of games:
Contra III: The Alien Wars
Donkey Kong Country
EarthBound
Final Fantasy III
F-ZERO
Kirby Super Star
Kirby's Dream Course
The Legend of Zelda: A Link to the Past
Mega Man X
Secret of Mana
Star Fox
Star Fox 2
Street Fighter II Turbo: Hyper Fighting
Super Castlevania IV
Super Ghouls 'n Ghosts
Super Mario Kart
Super Mario RPG: Legend of the Seven Stars
Super Mario World
Super Metroid
Super Punch-Out!!
Yoshi's Island
The console will debut on September 29th for 80$.
On a more technical side I'm pretty happy to see Nintendo go though the extra work to emulate the SuperFX chip for Star Fox and also the DSP chip in Mega Man X. For someone that has been following the emulation scene for more that 20 years, and hoping for a SNES Classic since, this is great news and perhaps mean a "perfect" emulator written by Nintendo? I can wait to side load roms on that little machine!