---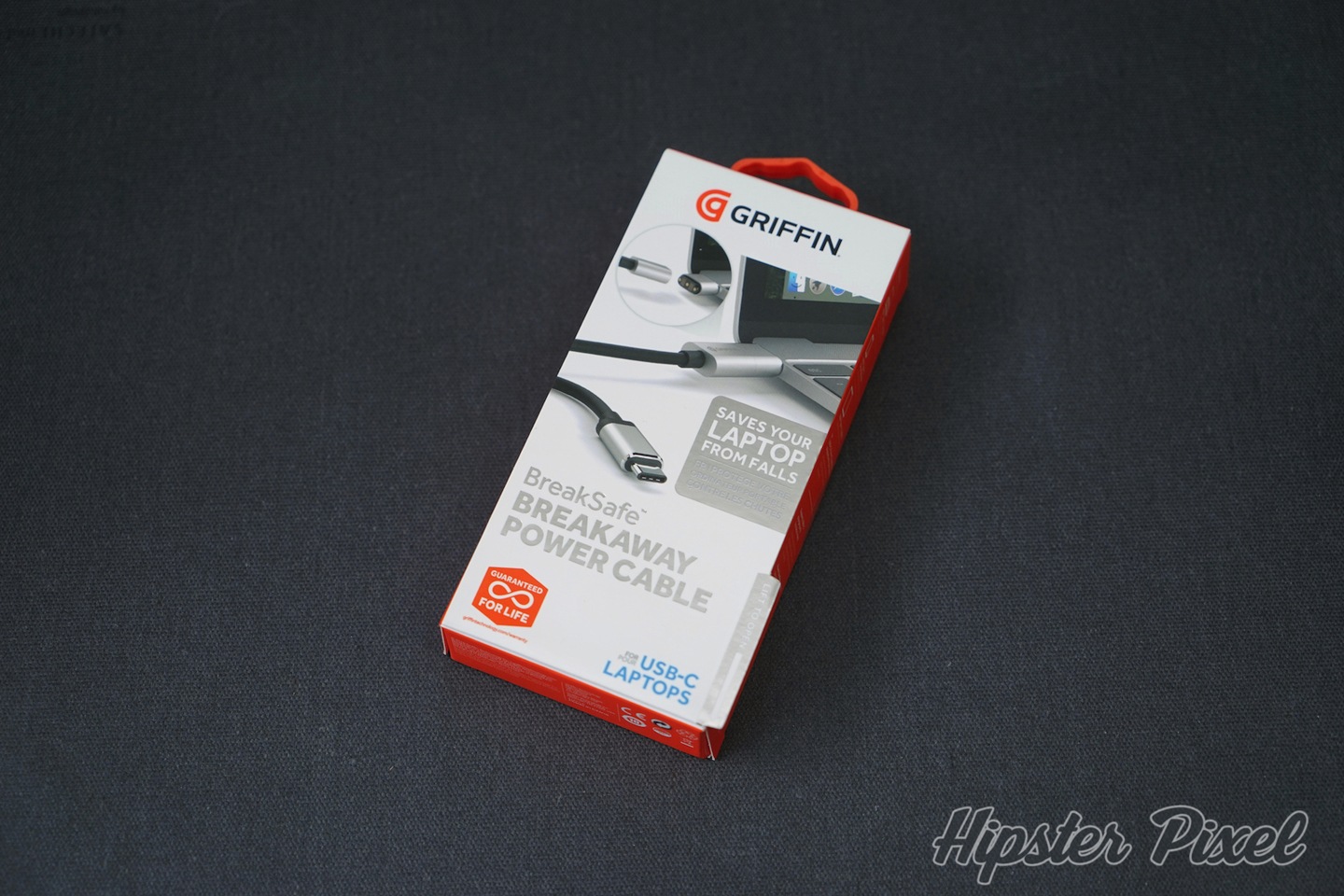 Griffin BreakSafe Magnetic USB-C Power Cable Review
The introduction of USB-C ports on the new Macbook and Macbook Pro from Apple has brought lots of discussion. The laptops lost a bunch of ports but one port that often goes overlooked is the old MagSafe 2 charging port. Griffin is out to fix that problem with the BreakSafe Power Cable , a magnetic USB-C charging cable.
Design
The finish and materials are high quality. The cable is flexible and feels solid. Both the cable connector and the magnetic connector feature a nice chamfered edge a la iPhone 5. The magnets are strong and line up easily, the magnet will always break loose before the USB-C connector comes out. The magnetic connector sticks out from the laptop a little too much for my liking, especially if you want to carry your computer around in a sleeve or backpack. I'm always a little scared or breaking the connector inside the USB-C port while I commute. The magnet connection is great when running around the office to attend meetings.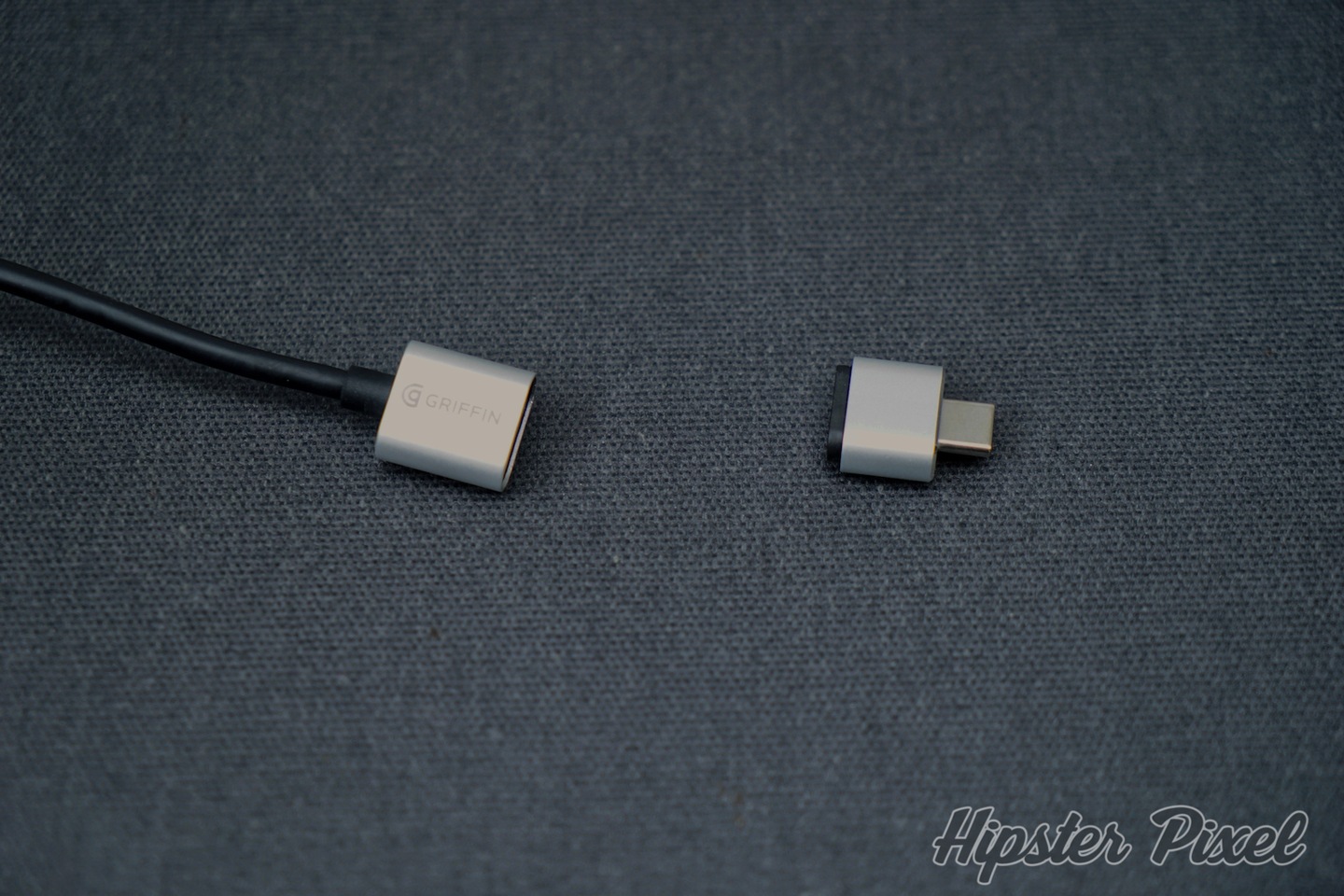 Features
At first I found it strange that the BreakSafe only allowed connection on one side. The cable cannot physically be attached if the cable and quick disconnect magnetic connector doesn't line up on the right side. Turns out, it's a safety feature that assures the cable's polarity is consistent with both the device and the power adapter. The cable connector also has markings to help you identify the correct way to attach the connector and the quick disconnect magnetic connectors. All static electrical charges are dissipated since the ground pin is always the first conductive elements that touch when the connector and the cable are joining.
Performance
The BreakSafe carries up to 60 watts which is enough to charge the 13-inch Macbook Pro at the normal rate given the power adapter provided with the laptop is 61 watts. The 15-inch Macbook Pro, however, comes with an 87-watt adapter meaning you might see slower fill up speeds. Both the Macbook and the Google Pixel will not see any time difference in charging times since the adapters output less than 60 watts.
Conclusion
It you miss your old MagSafe connector than this a definitely a great alternative. The price is a little steep at 9 considering the Apple charging cable is 9. This will save your laptop from falls so I guess you can see it as a much cheaper alternative to Apple Care. The LED indicators that would turn from orange to green when the laptop was fully charged is the only feature missing from this product.
Review Summary
BreakSafe Magnetic USB-C Power Cable
Griffin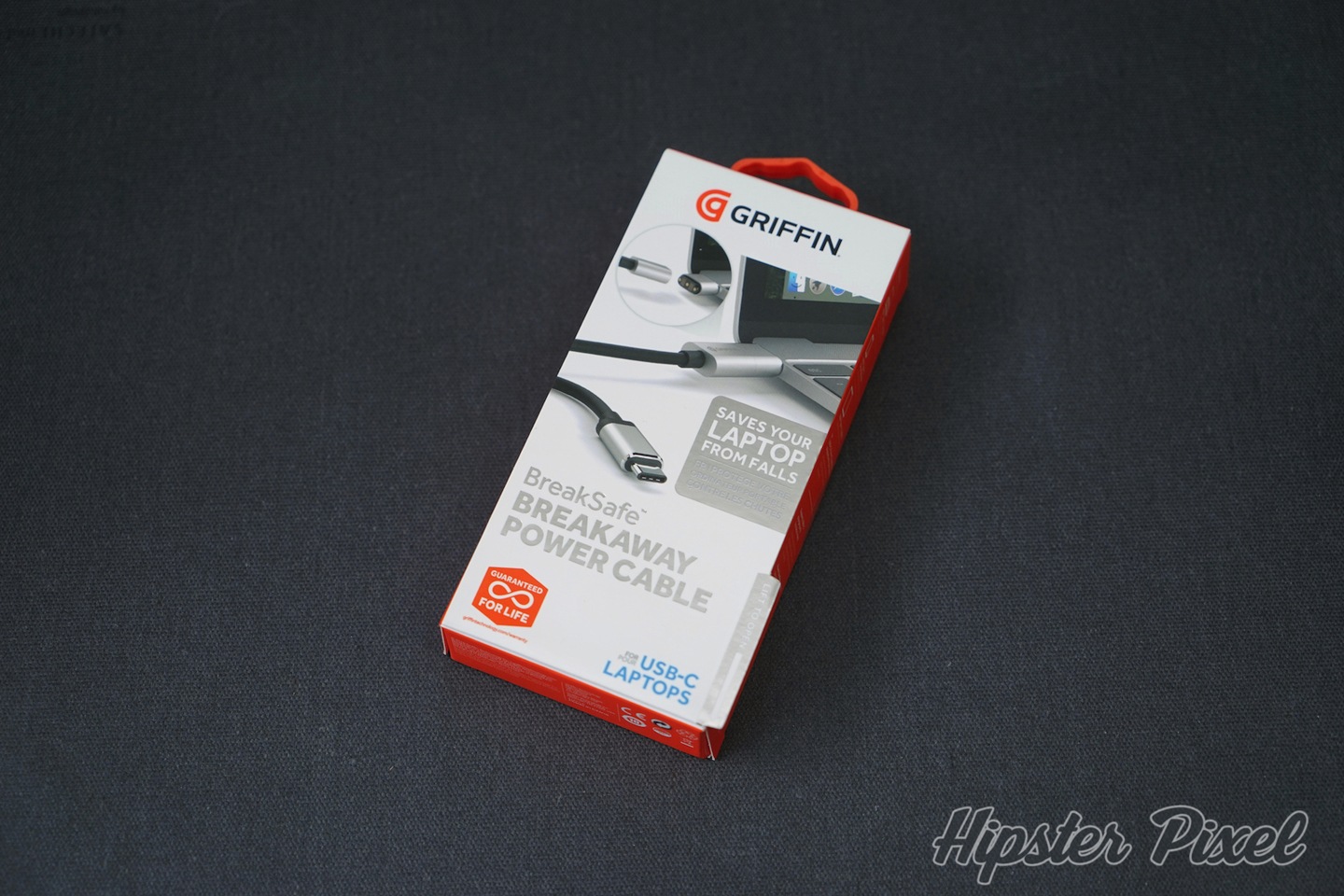 A Griffin magnetic power cable.
The Good Stuff
Safe
Quality materials
Easy to use
The Bad Stuff
Expensive
Bulky
Connection works one-sided only