---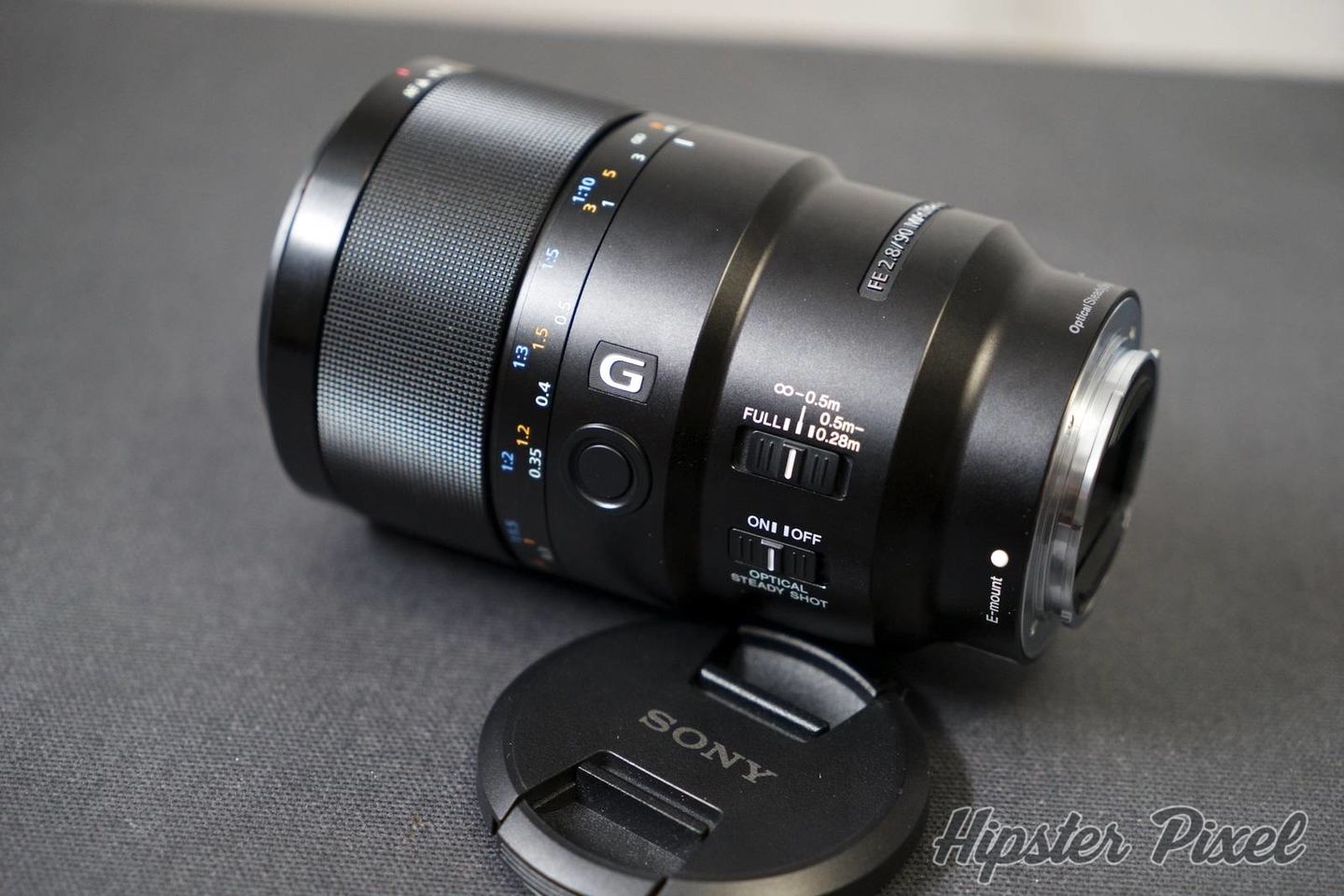 Sony FE 90 mm F2.8 Macro G OSS Lens Review
When looking for a good macro lens that is compatible with the full-frame Sony E-Mount there are not that many possibilities. Sony is now offering two models, the first one released being the FE 90mm F2.8 Macro G OSS lens. This lens is a prime lens that sports a few nice features that make it a great product. Here's how it behaves in the real world!
Design
The 90mm is quite large and heavy, actually more than I was expecting. This is not necessarily a problem as when you shoot macro subjects you need to be very stable and the weight really helps. At 602g (1.32lbs), it can carry the title of being sufficiently heavy. On it aside you have a few buttons and selection switches that try to make your life easier.
The first switch is there to minimize the focus travel and give you a focused image quicker. It has three positions, infinity-0.5m, 0.5m-0.28m or Full. That last setting is covering the whole focus range but will hunt more for the focus on large apertures. The two other modes are limiting the focus hunting by shortening the distance it travels. Just make sure you think of the relative distance of the subject. The lens has a magnification ratio of 1:1, or 1x if you prefer. You won't be able to zoom in on bug eyes but you can nonetheless do bug shots! As you will see later on, you can get close enough for many nice setup.
The other switch is the optical stabilization which has two positions, ON or OFF. Very useful when composing the shot! If you want to switch from AF to MF, you have this nice push/pull ring on the lens. Not everyone likes this, but for a macro lens it really comes in useful when the lens does not stop hunting.
Features
E-Mount Lens, Full-Frame Format
Aperture Range: f/2.8 to f/22
1:1 Magnification Ratio; Internal Focus
Aspherical, ED and Super ED Elements
Nano AR Coating
Direct Drive Super Sonic Wave AF Motor
Optical SteadyShot Image Stabilization
Sliding Focus Ring for Af/MF Selection
Focus Hold Button; Focus Range Limiter
Minimum Focus Distance: 28cm (11")
Performance
I really love what this lens is capable of and from a pure specs perspective is very good. When using it in real life though, I did have some issues with it. Not with the image quality or sharpness, but rather with the general use of it. The focus distance selector is there for a good reason, the 90mm is way slower to focus than I was expecting. Compared to my Sony 24-70mm f/4 , it's much slower.
This should not be a problem for portraits but when you're trying to get as close as possible to your subject and do a macro shot, it's going to hunt a lot. Selecting either close macro or wider shot really helps though. Also, the wider the aperture the tougher it gets for the lens to properly focus.
As you can see from the following photos, the macro capture is very good, just make sure you have ample lights, this helps a lot!
If you were expecting super mega macros, well, this is not the lens for you. It's magnification ratio is 1:1 so you can get up close and see the details of your subject but don't expect to get those bug eye shots fit in the frame. You will be able to get the insect by probably only most of its body.
Conclusion
The Sony FE 90 mm F2.8 Macro G OSS (SEL90M28G) is a great sense and for a few years the only real full-frame option from Sony. Nowadays, we also have a 50mm f/2.8 that has since been released. If you do not care for cropped images, there is also a 30mm f/3.5 that could be considered.
The quality of the 90mm is great and it's a great companion for your Sony full frame camera. I strongly recommend it but know that it's not as fast as you might be expecting to focus. This is no major problem as you can select the distance and you eventually get used to this limitation. Just don't use it for action scenes as you might be able to quickly capture the still you're looking for.
Review Summary
Sony FE 90mm f/2.8 Macro G OSS Lens
Sony Corporation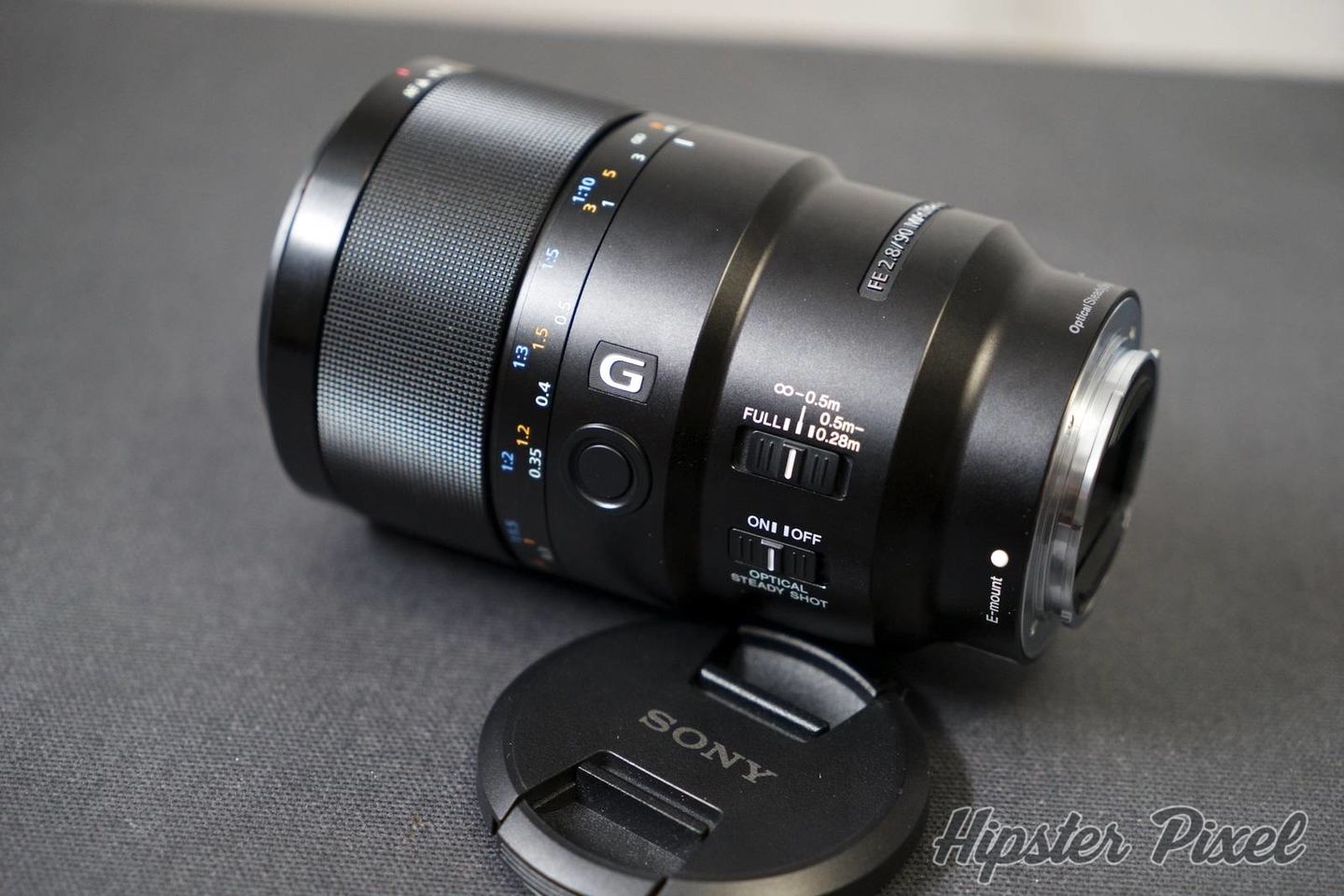 The Good Stuff
Quality of construction
Optical Image Stabilization
Sharpness
The Bad Stuff