---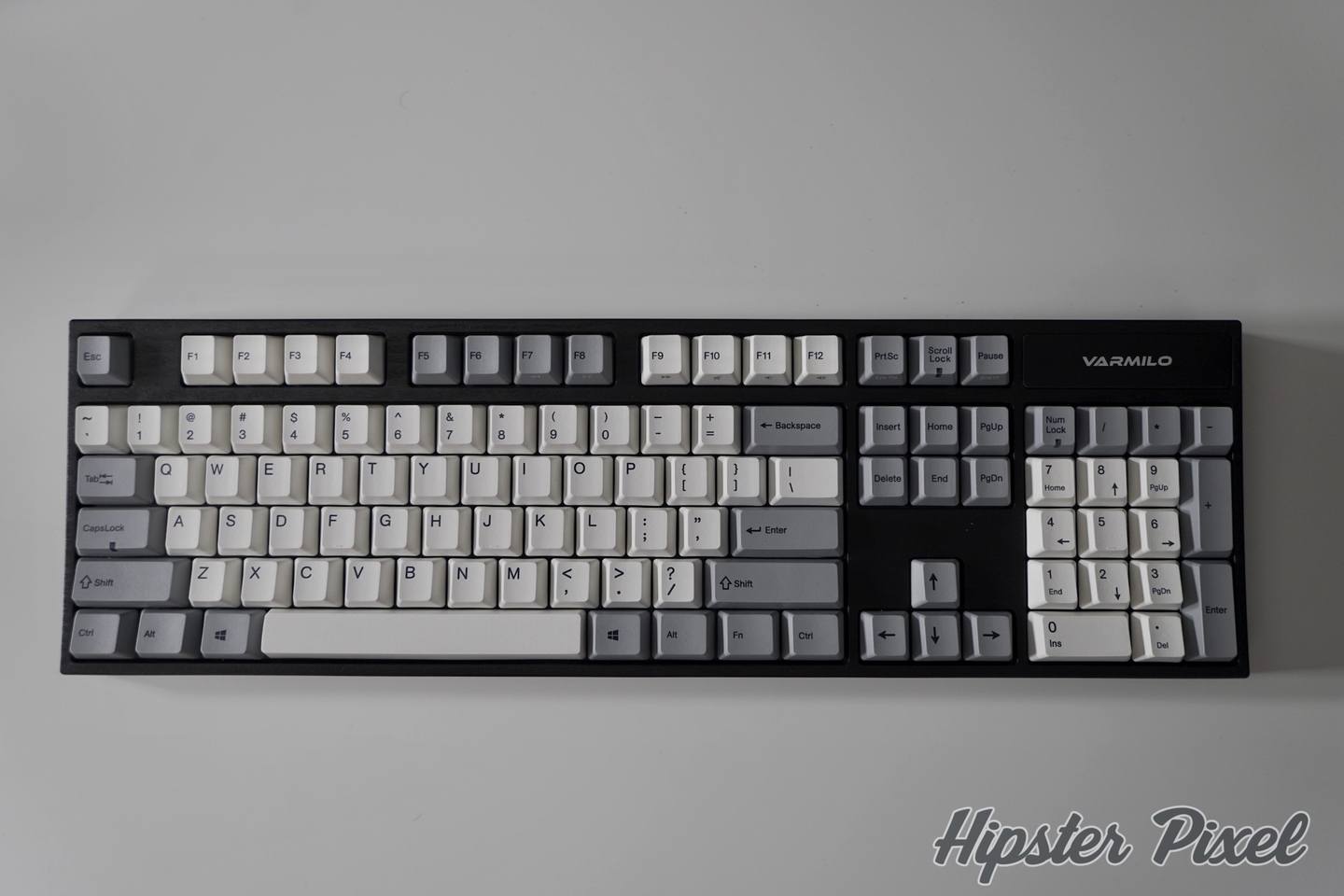 Varmilo Electrostatic Capacitive Mechanical Keyboard (MA104C) Review
In the world of keyboards, mechanical keyboards have been with us for many decades and have received lots of love in the last couple of years thanks to new players introducing innovative design, new layouts and most of all a crazy amount of key-cap customization.
Varmilo, a very well-known maker of great mechanical keyboards using the Cherry Corporation key switches has pushed the technology one step further and decided to develop and release their own type of mechanical key switches. The Electrostatic Capacitive (EC) key switch is a contactless system that has all of the benefits of the regular mechanical switches without any of the disadvantages!
Design
This new keyswitch is exclusive to Varmilo and instead of requiring a physical contact to trigger a keypress, it uses a capacitance level to allow for a wide range of "trigger" point. Since there is no physical contact, there are many advantages that come from that. Longer life and stable feel over time are only the beginning. In theory, Varmilo could come up with dozens of variations of keyswitches.
Faster response is what gamers are looking for and since the new EC switches do not need to touch a contact to trigger an event, they are much faster and the key trigger is calculated in under 5ms. Also if you ever spill a drink on your keyboard, there are no contact pads that can be clogged or sticky. Simple drying would be sufficient and it will not affect the react time of the key switches.
All this is possible without affecting the feeling of typing. You keep the great mechanical keybord feeling without some of the downsides of classical key switches. The rubber domes in the Topre EC switches is dampening the sound whereas the Varmilo EC switches are "naturally" dampened without the need of a dome.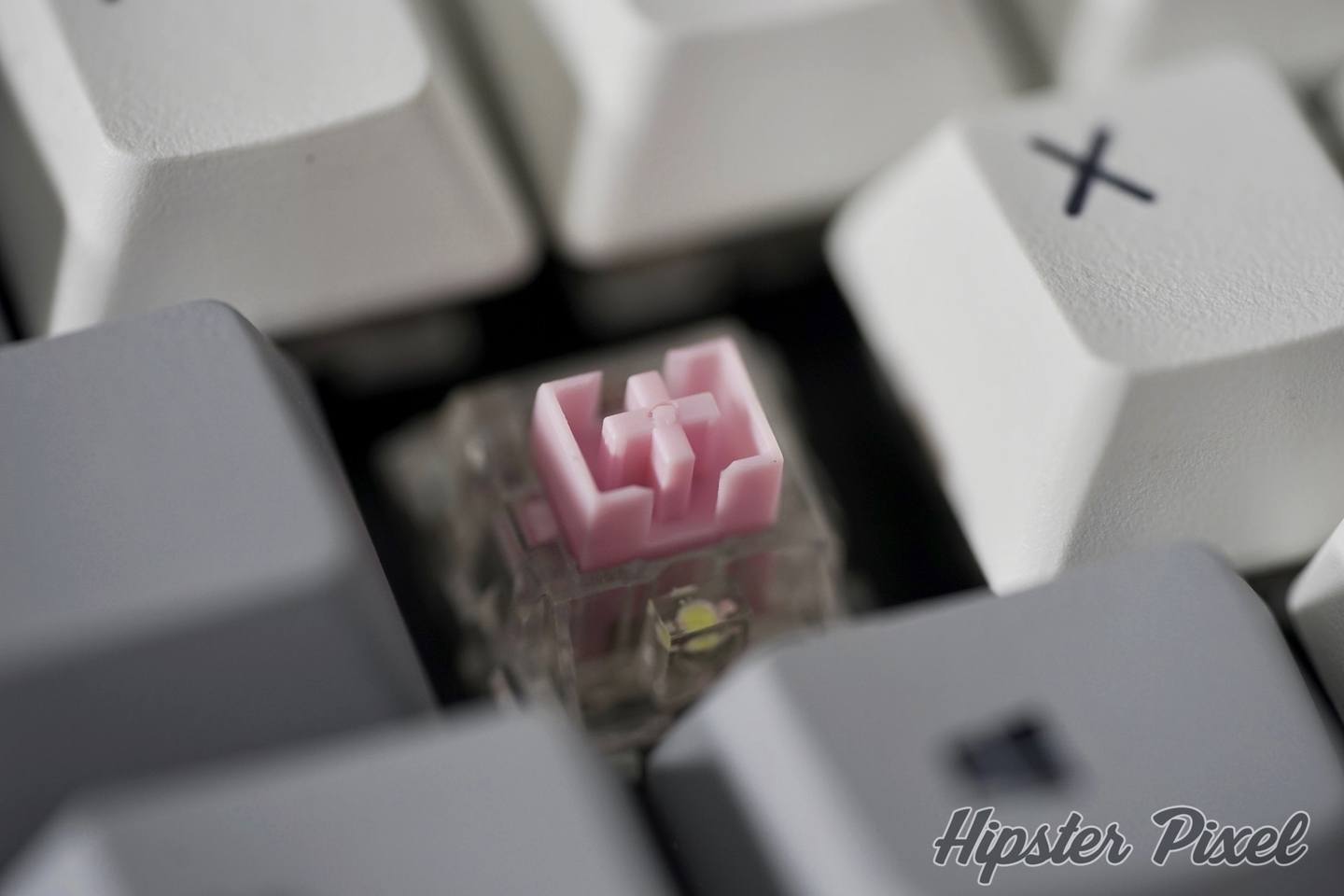 Types of Keyswitches
At the moment, Varmilo is offering the keyswitches as the Sakura Pink switches and plans to release soon a Greenery and Rose switch. The Sakura Pink is close to the feeling of a Cherry MX Red, the Greenery will be close to the Cherry MX Blue and finally the Rose switch will be between the Cherry MX Red and Black. Therefore, slightly harder to press than the Red but not as much as the Black.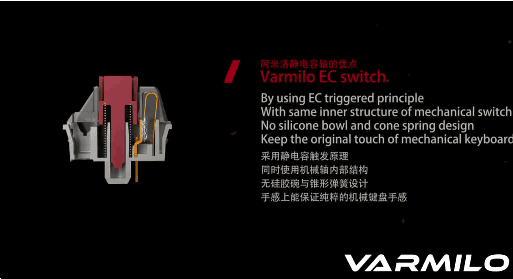 Also, if you did not saw it from the pictures, the top of the steam is cross shaped to be compatible with Cherry MX designed keycaps so you are free to reuse your own keycaps or buy some that are inexpensive as opposed to the Topre ones.
Features
Contactless design
Stable actuation
Longer lifespan
n-key rollover
Reduced noise level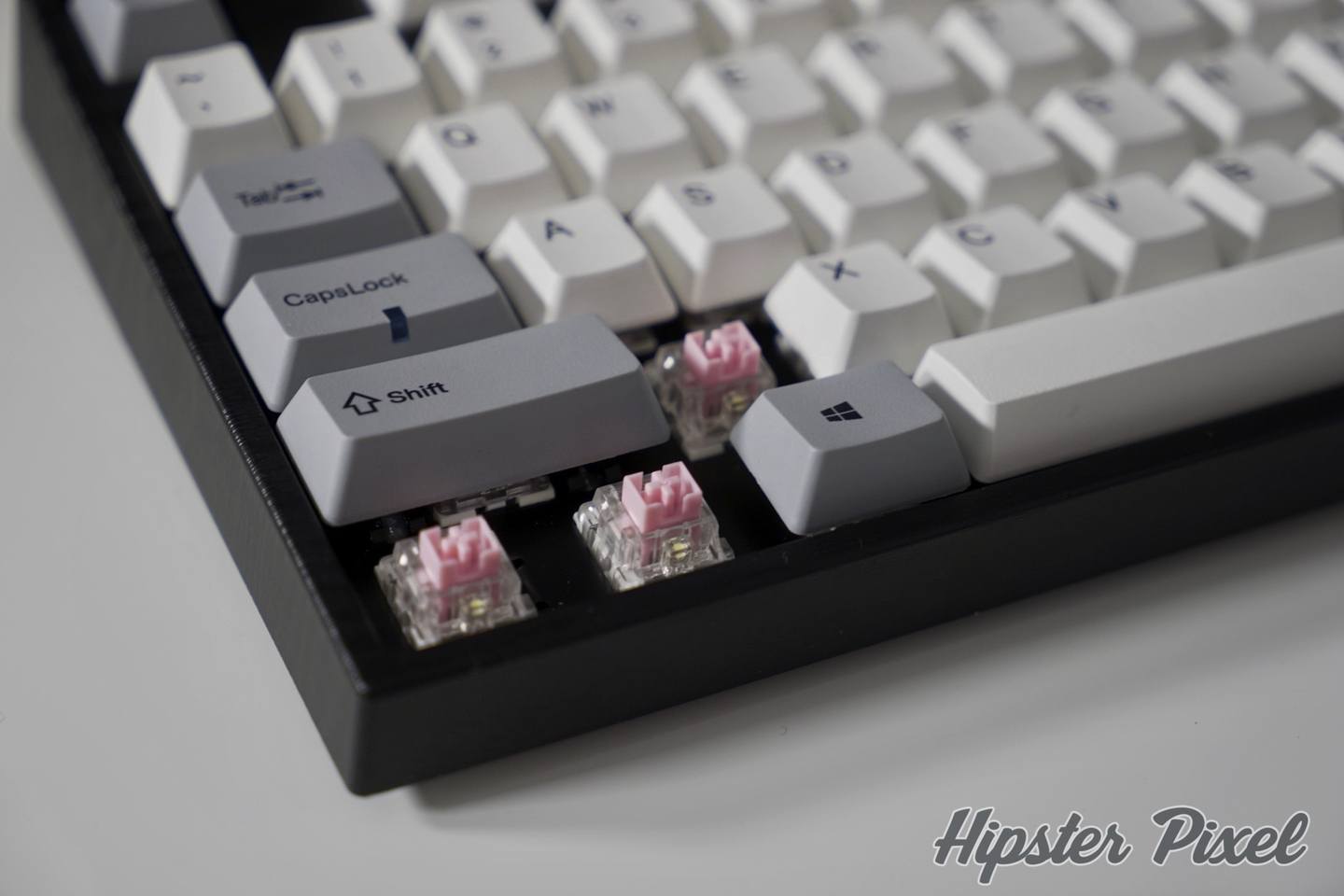 Performance
I'm currently rocking the Varmilo MA104C equipped with the Sakura Pink keyswitches and stock PBT keycaps. This is a full-width 104 keys keybaord and I'm currently writing this review exclusively on this keyboard. The feeling is great!
I'm usually leaning towards Cherry MX Red or Black and my last keyboard was a Leopold FC660M with Cherry MX Black. Overtime I realized that Black is a bit to stiff for me so the Sakura Pink is a refreshing change. By comparison to the Cherry MX Red, the Sakura Pink has slightly less resistance and you can easily touch type on the key for a close to silence use.
You can add O-rings to dampen the sound a little bit more, but if you're like me, you actually like the sound that the keyswitch makes and you rock them naked. I'm bottoming out gently and I do not feel any fatigue from long session of typing. In terms of layout I prefer the 80% layout as I rarely use the NumPad, but for the sake of this review it's only a minor annoyance to have my mouse further than where I'm used to.
One thing to note, since the distance to trigger a key press is very small on the Sakura Pink, 1.8 mm, you could add O-rings and really minimize the travel to gain in terms of speed and comfort. I will try it and see what's the difference between three types of O-rings.
Conclusion
What Varmilo is achieving here is refreshing. We only had a few key switches for too long, and I'm including the clones here that are actually Cherry MX-like, but this time the change is new enough that it will make a difference. It's better in all the ways possible without introducing new problems or limitations. Feeling is great, customization is possible and not more expensive than before and finally, the new key switch types coming soon will offer a good selection to cover most needs.
Now, I wish I have something those key switches inside a VA68M instead of this long 104-key version… :P
Review Summary
MA104C Electro Capacitive Mechanical Keyboard
Varmilo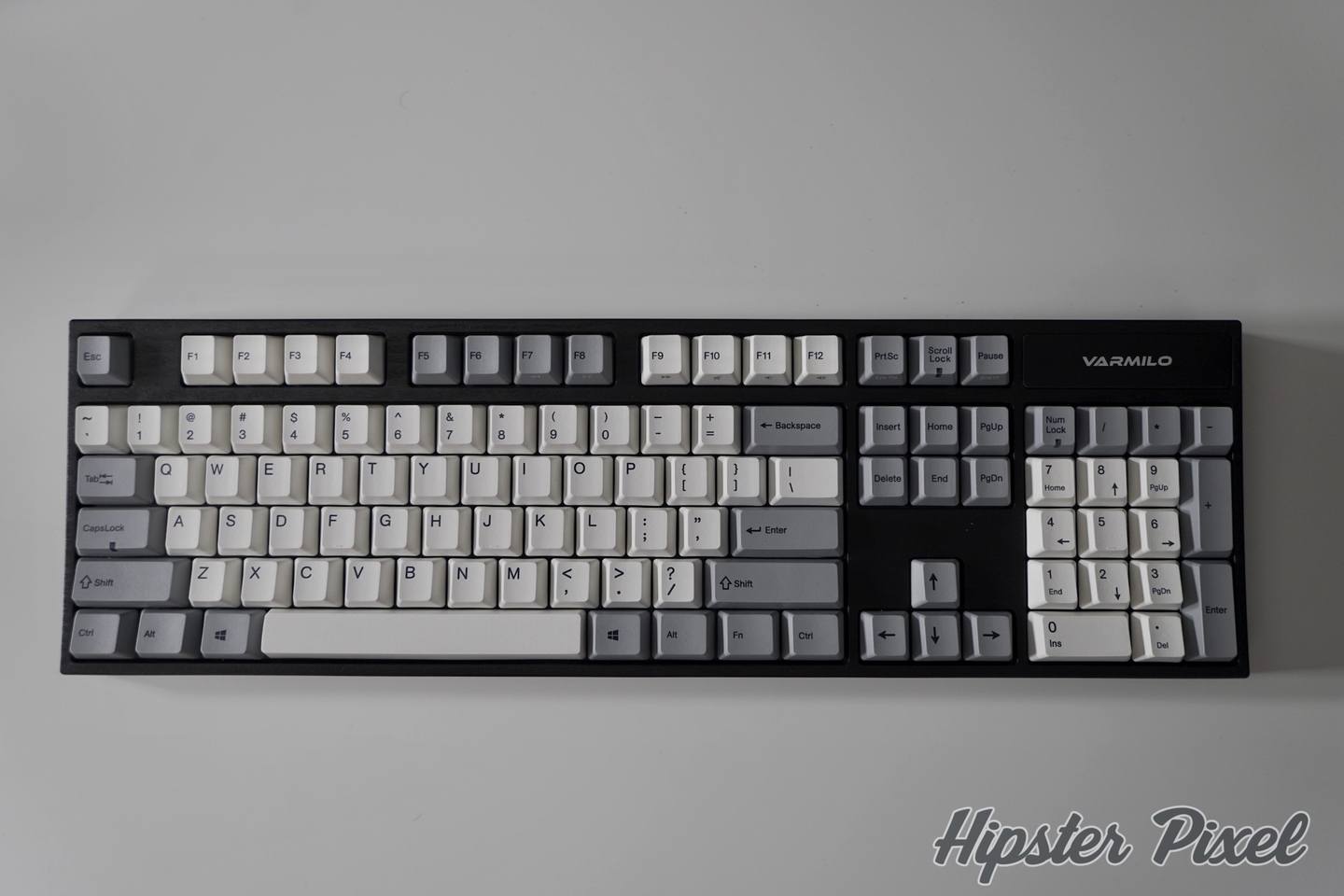 Varmilo just introduced a new keyswitch, an electro capacitive key switch that is the best from both worlds and compatible with Cherry MX key caps!
The Good Stuff
Comfortable
Long life design
Lighter sounding
The Bad Stuff