---
HomePod Unboxing and Review (With Video!)
Even though the HomePod is still not available in Canada, we were able to get our hands on it thanks to Tyler who took a trip south fo the border. He got the white HomePod and after trying it for a little while, he repackaged it in the original box and sent it my way to try it out.
Here's our review after a few weeks of testing the first smart speaker from Apple, the HomePod!
Design
This should not come as a surprise to any of you, the design of the HomePod is great! Pictures and videos do not do it justice, the HomePod is covered by a meshed fabric, but it's not like if you stretch a piece of fabric on a cylinder, it's actually a 3D foam thing made of mesh. The closest I can think of in terms of comparison, is a complex 3D piece of 3D printed foam sponge made of thin lines with lots of ventilated space.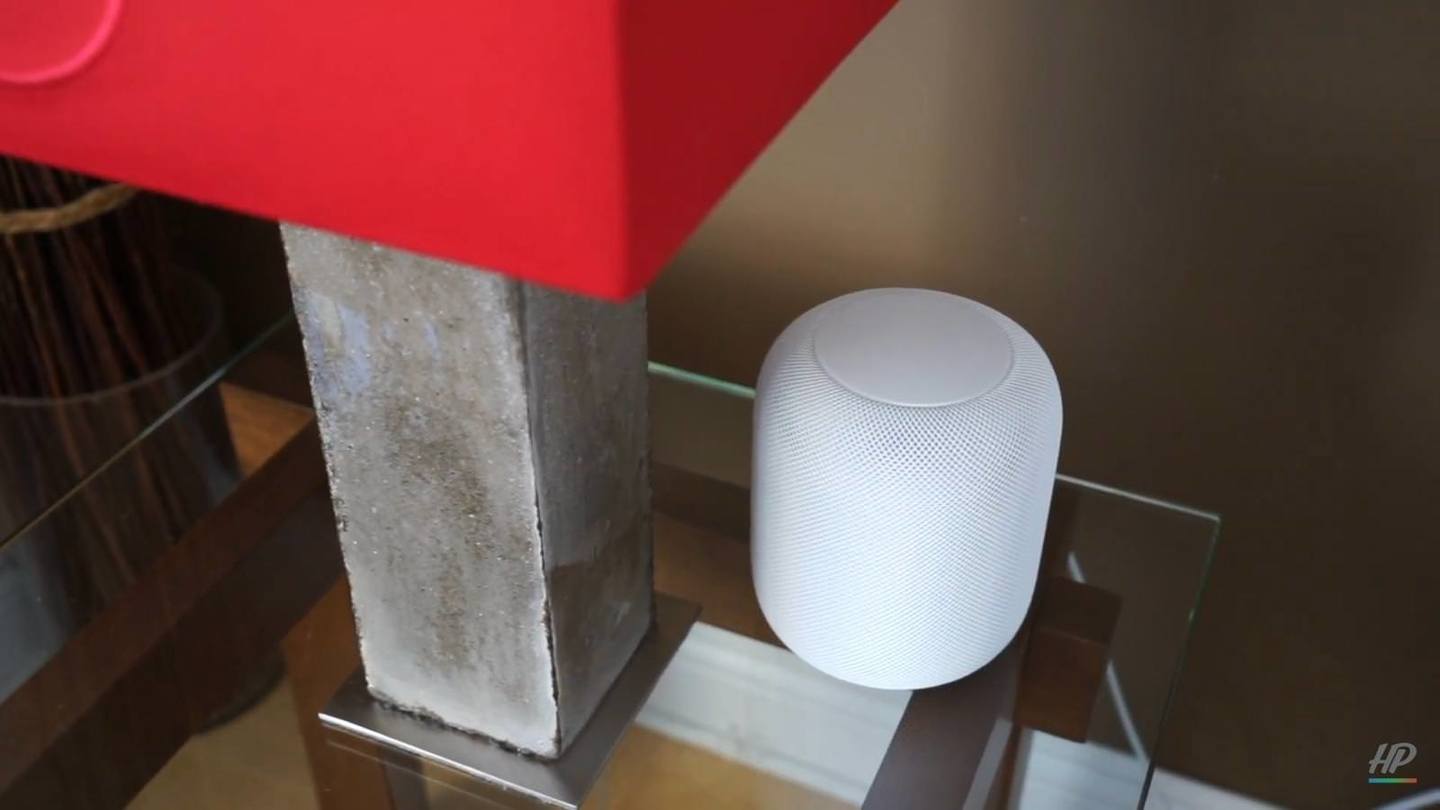 It's soft to the touch and quite spongy when you press on it. Not sure about the cleanliness after some time if you keep it close to your sink or kitchen, so I would most probably install it in a living room area or far from splashes of water food or spices. The cable is also fabric coated, although it is not spongy this time around.
And finally, the underside is made of silicone; something you need to be careful with as we learned recently that it can absorb the oil of oiled finished woods. Simple solution, get a nice cork coaster and you are good to go!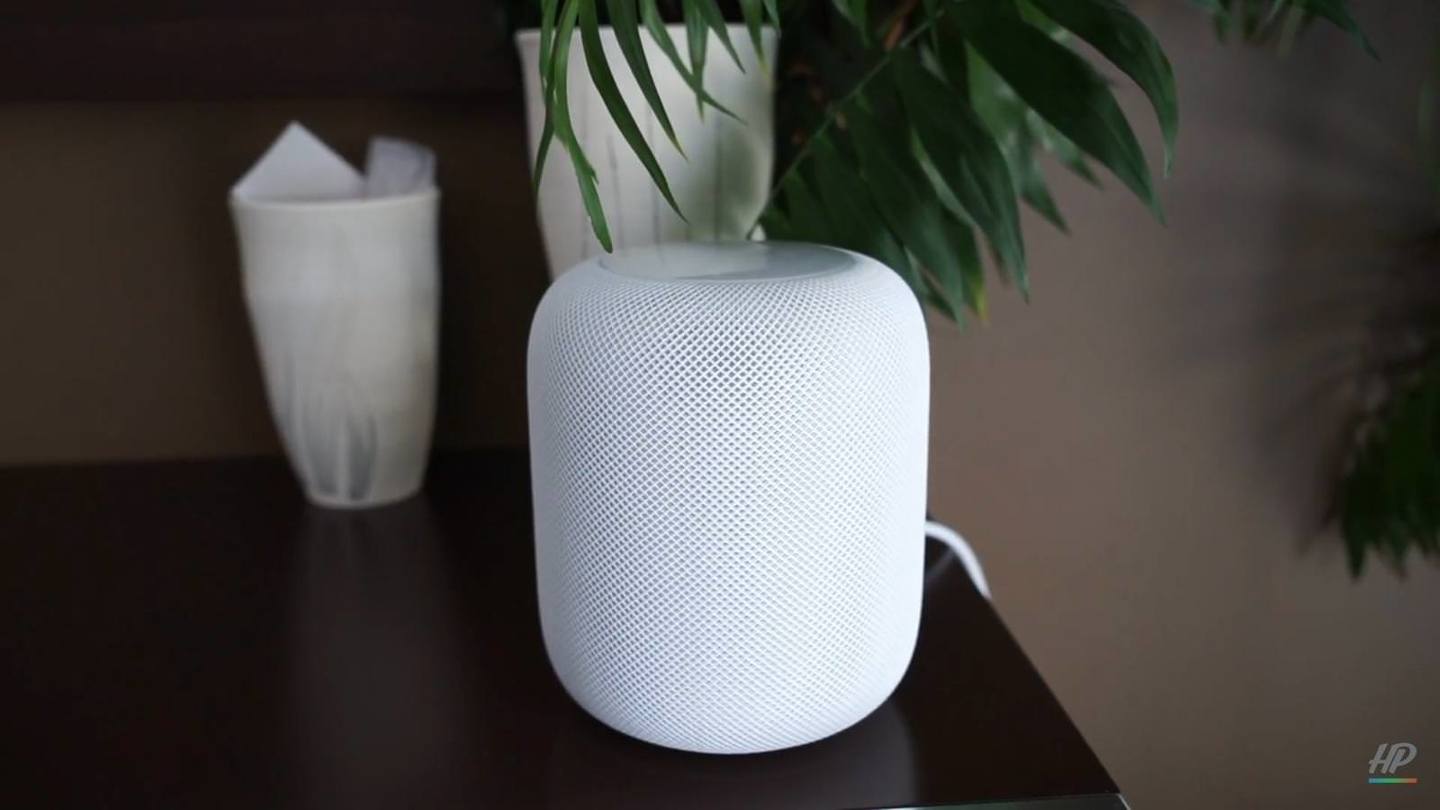 The top of the HomePod has a tactile screen that has only two purposes, display the Siri animation when it's interacting with you and offer tactile targets for play/pause and volume up and down. That's it!
Features
Custom designed array of speakers and microphones
Siri integrated
Sound signature customized by song
Easy pairing with iOS device
Many, but not all, of iOS Siri intents
Being coined by many as an audiophile's smart speaker, it's simply fair to go over its audio reproduction capabilities and it's smarts. Let's keep out of this review the still unreleased features that are AirPlay 2 and stereo pairing.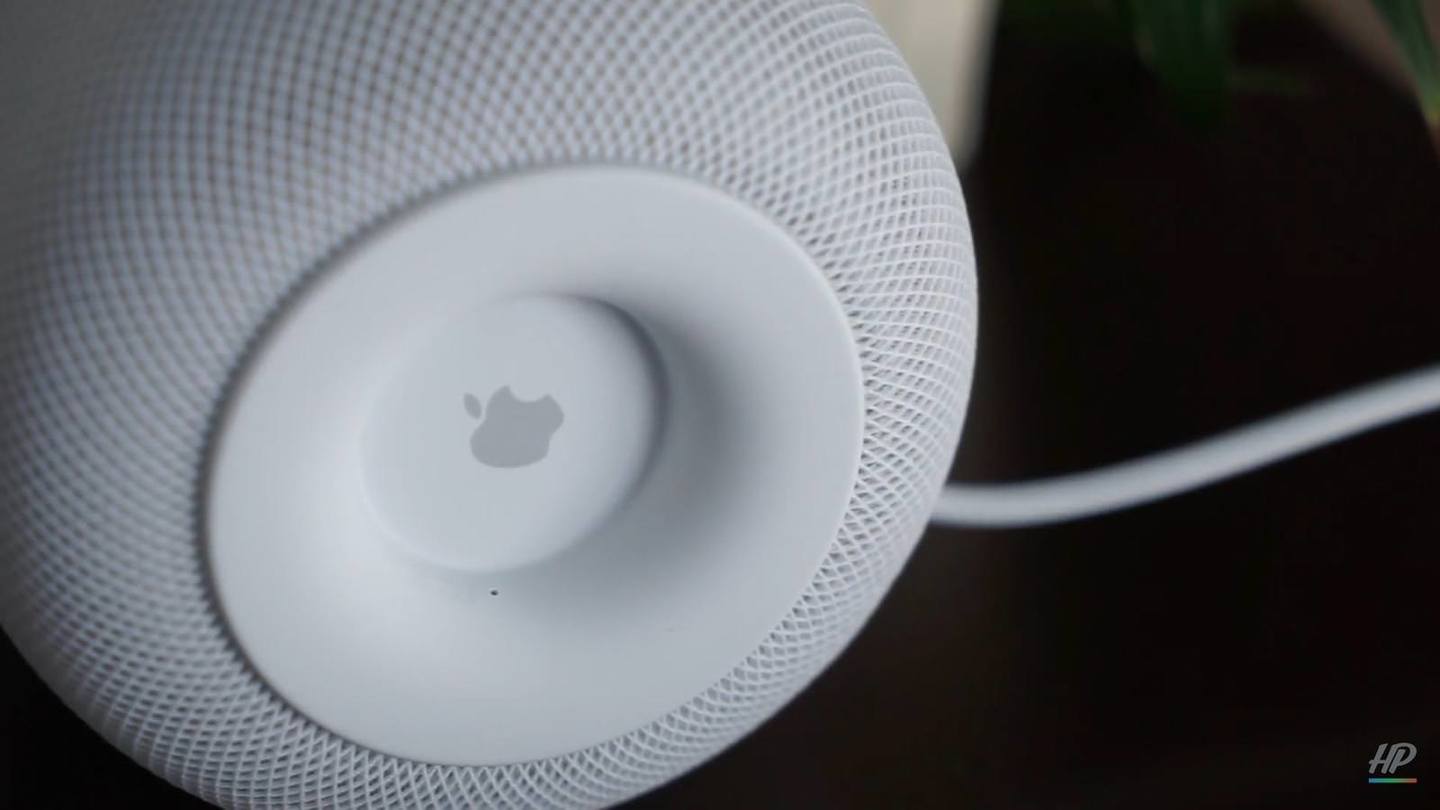 Audio Performance
Before jumping into what I think of the audio reproduction of this smart speaker, I must confess that I never considered myself an audiophile. However, in the last few months I've been told by many that I'm able to distinguish audible differences between tracks (or podcast tracks) that others don't. I was always sensible to good sound and always considered myself a careful listener that really tries hard to understand how songs are mixed and how each song "feels". But it seems that I could actually be an involuntary audiophile…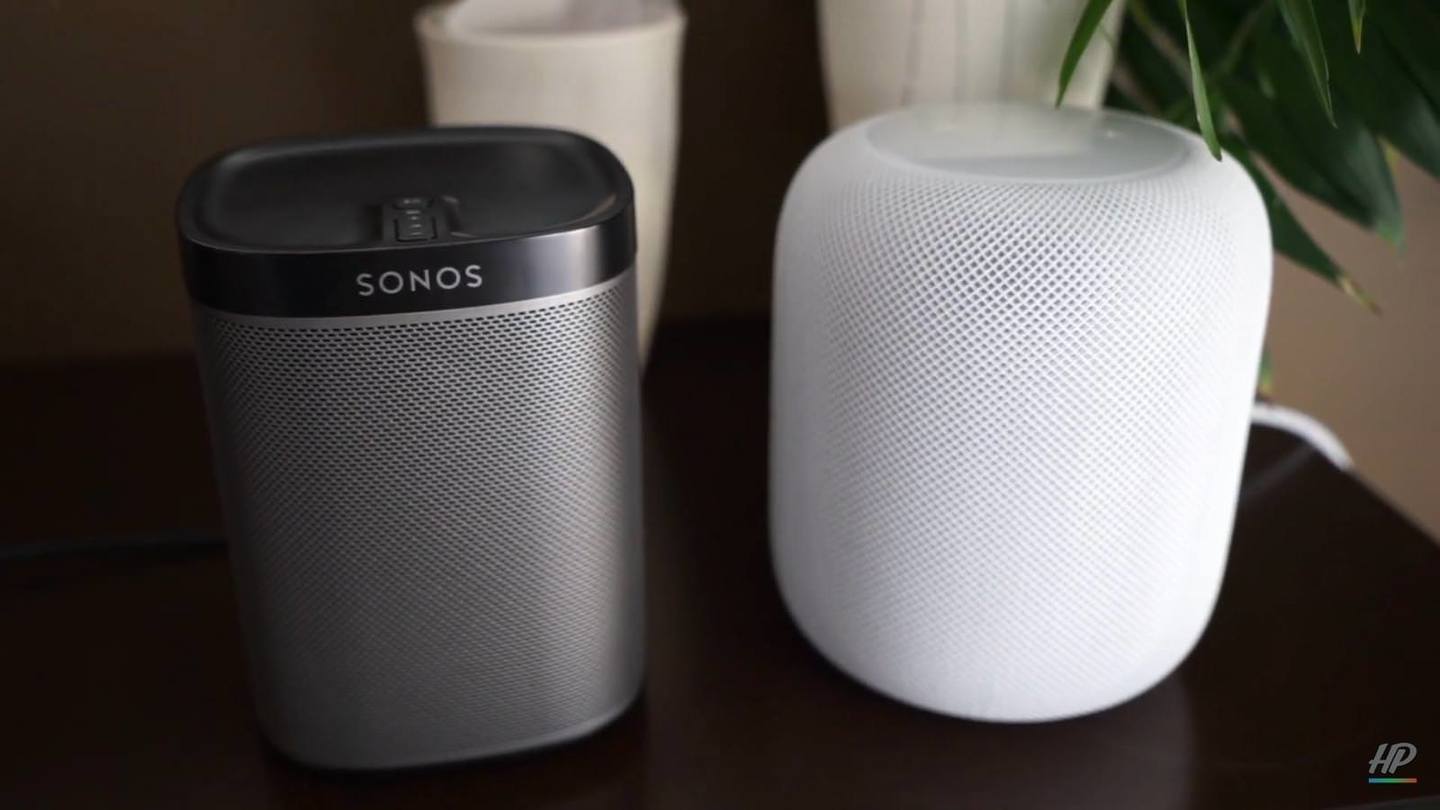 As many did before me and many will after me, I started with a varied set of songs that I know and love from many decades of listening. I know these songs and have listened to them on many different devices going from the 2$ earbuds all the way to a friend's 35,000$ audiophile sound system. These songs includes One by Metallica, Master of Puppets by Metallica, Bulls on Parade by Rage Against the Machine, Pull me Under by Dream Theater, Metropolis Pt.1 by Dream Theater and many more.
The HomePod uses its iPhone CPU smarts to process the audio in real time and decides how it should sound by changing what instruments or vocals should be front and centre and what should fade out in the background. After many hours of listening, the decision it takes is not always the best one. Some songs actually sound incredible and you could easily think of the HomePod as an audiophile product. However, in the vast majority of the songs, it actually remixes everything very poorly.
Two easy examples, People of the Sun by Rage and Virtual Insanity by Jamiroquai (both regular and remastered) are two songs where the bass is very present right from the start. And for some reason, the HomePod thinks that it's not that important, messing up the complete balance of the song.
The worst part is that it can also be incredible and room filling in a way that no other speakers can. That's really the worst. You just know it can be so good, but it's not most of the time.
Smarts Performance
The HomePod leverages Siri and in order for it to work to its full extent you need to set your iPhone and the HomePod to the same region and language. I had my phone set to English (Canada) and Siri kept asking me to change it or else she could not help me with most of my requests.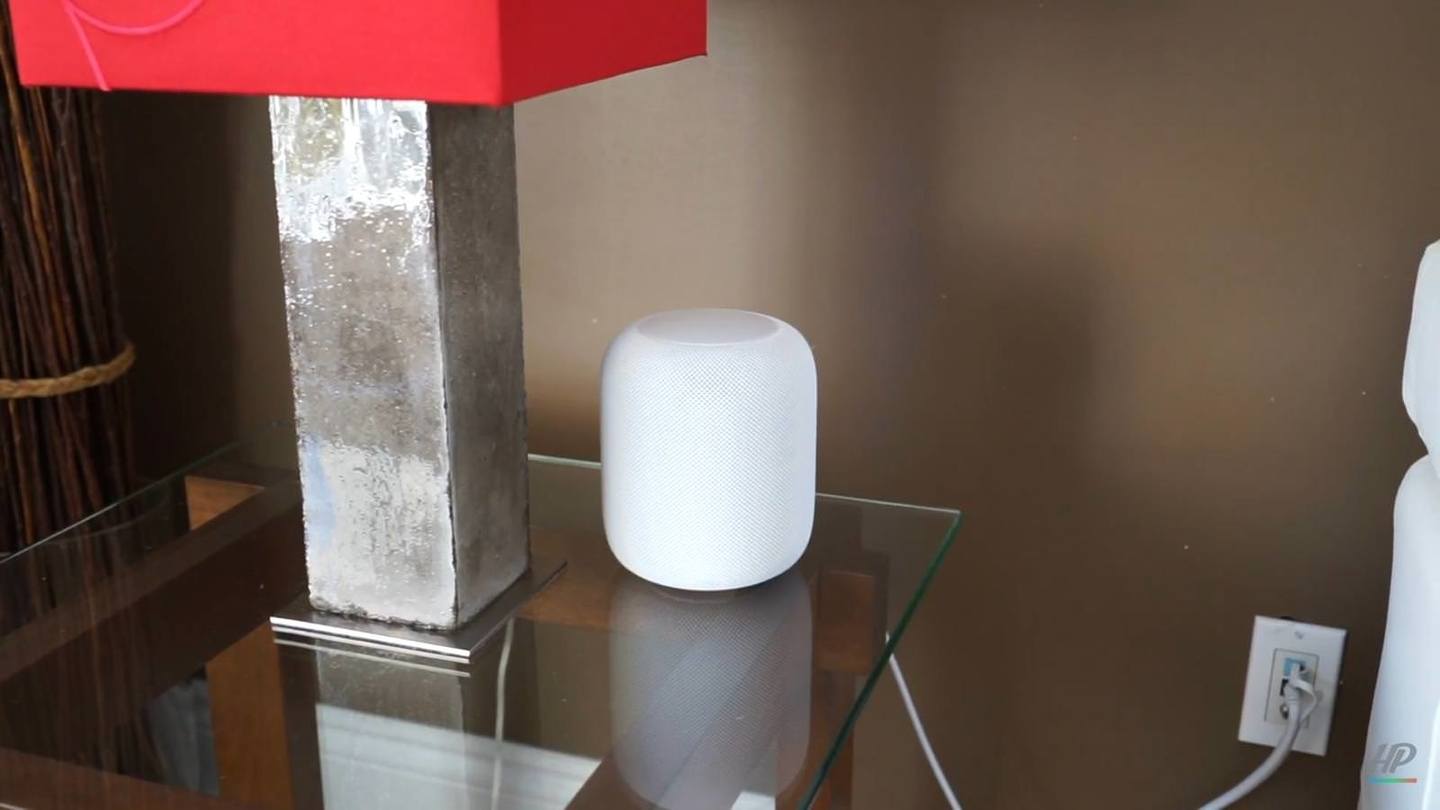 This tells me that somehow, many types of requests go through the iPhone (or Siri on the iPhone). It might just be a temporary measure and once the HomePod is really released in other countries it might change. Asking for specific songs by artists is really a hit or miss, and most of the time, a miss. For example, asking for Killing Me Softly by The Fugees brings out a cover version by a band that has a super long name and does not include the word "Fugees". But when asking to play the best songs from the Fugees, the first one is Killing Me Softly.
It's a pity that for some reason it decides to play something totally off from the request and at the same time knows that the requested song is in the most popular songs of the band. Other times, it does not understand at all what I'm requesting and starts to play a totally random and not always similar sounding song. Kids trying to interact with Siri is even worst as my kids almost never get it to play the song they want.
The microphone array does make a difference in that it can hear you from afar and still process the request. I'm guessing that the hardware side of it is not to blame as it's a bad from 2 feet as it is from 20 feet with my back facing the HomePod.
As for smart interactions with intents, there are only 3 intents that are compatible with the HomePod; Messaging, List and Notes. I was surprised at how well it worked when asking the smart cylinder to add a TODO item to my Things 3 app. It works very well and the response even said it added it to my Inbox for future sorting if need be. You can't initiate a call with the HomePod, only transfer a call to it from your iPhone's speaker menu. The sound gets much better for the other person once you do so.
Addressing the Sonos in the Room
It's no surprise that people are curious about how it behaves compared to the speakers by Sonos. I happen to have a Play:1 in my dining room/living room that has been recently optimized using TruePlay, the room optimization feature of Sonos to calibrate the sound to its environment.
The Play:1 with a flat EQ sounds better to me than the HomePod in terms of audio reproduction fidelity. And since I can adjust its EQ to my liking, I find the sound to be predictable and reliable to the original content. It does not fill the room the same way as the HomePod does. By moving away from the direct line of sight of the Play:1 the sound changes and is less present. This is the strong suit of the HomePod, its circular array of speakers and vertical bass subwoofer makes it perfectly the same at all angles.
Conclusion
If you are an audiophile, this product is definitely not for you. You know your music and how it should sound and the HomePod will hurt like a sore thumb each time you stumble across a song that is messed up by the HomePod. Which will be more often than not. However, if you are a regular person that does not have any audiophile requirements or do not care that much about high fidelity to the original recording, the HomePod is for you.
Let's just hope that the Siri team makes it better understand requests as even for Apple Music subscribers, the success rate of it finding the right song when requesting a very specific song by a very specific artist is, once again, mostly misses. There are still lots to be fixed with the HomePod, more intents should be added, Siri must get better, the audio processing must become reliable and children must also be understood better.
And, as listed in the intro, there is still no AirPlay 2 and stereo pairing as promised when the HomePod was announced. So if you are on the fence with the HomePod, because one or many of its lacking feature is bugging you, you should wait for it to resolve one or many of them. Otherwise, you can go right ahead, to the US, UK or Australia to get one as you will most likely like the product.
What about Sonos? Well, Sonos went as far as offering two Sonos One's for the price of one HomePod when it launched in the US . The One is the Play:1 size speaker with Alexa built-in (and Google Home coming later this year). Which, for the price is a much better offering than the HomePod since you can do a stereo pair and really fill any room with a better sound thanks to the stereo pairing and placement of two speakers. Sprinkle on top the Trueplay feature that really makes the sound perfect for the room, and the openness of more than 50 music services, I really think that a duo of Sonos One speakers is a much better proposition!
Review Summary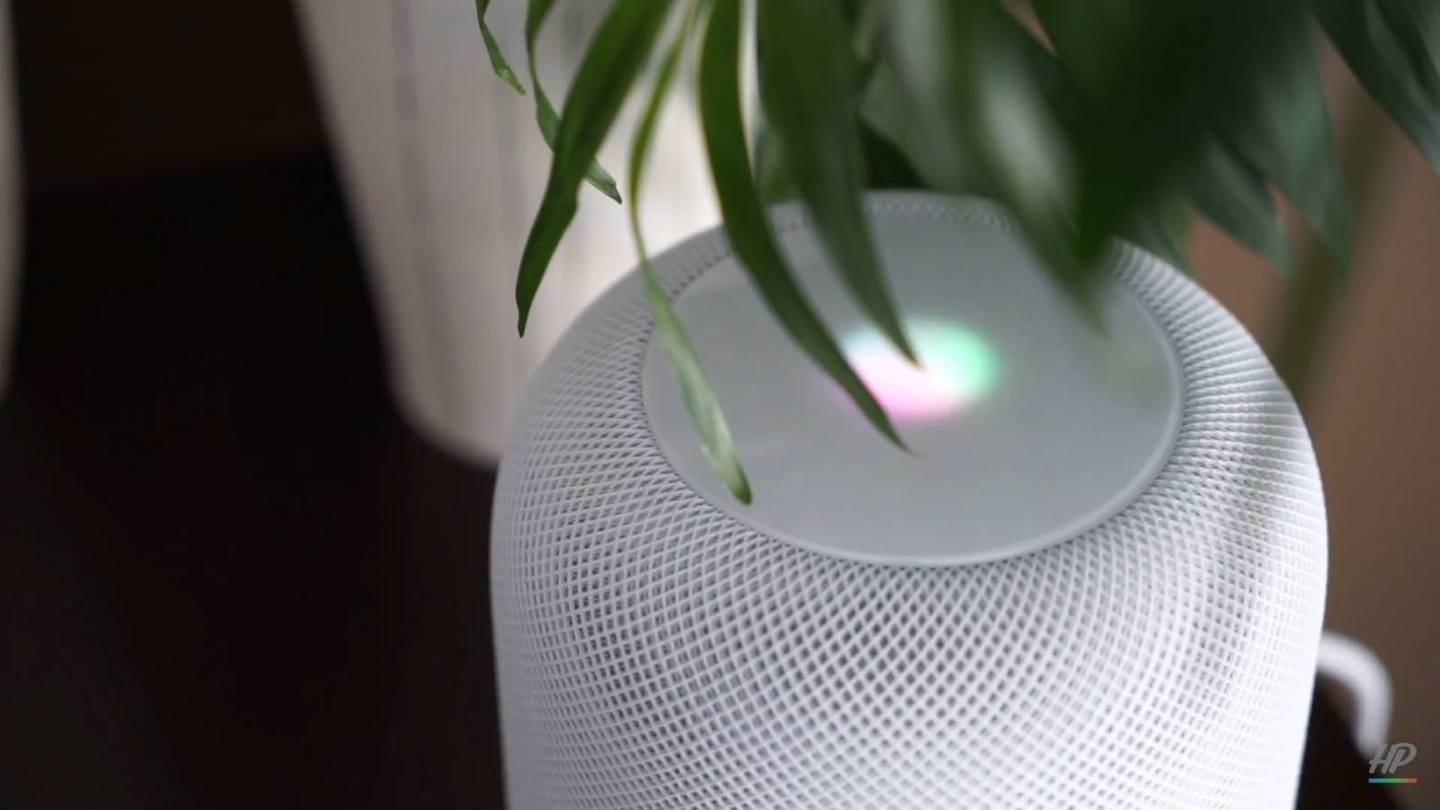 The HomePod taken through its paces by an audio and tech geek. Is it worth it? Read to find out!
The Good Stuff
Nice design
Room filling sound
Apple Music integration
The Bad Stuff
Unreliable Siri
Songs requests mixed up
Unpredictable sound processing
No AirPlay 2, no stereo pair
Limited compatible intents