---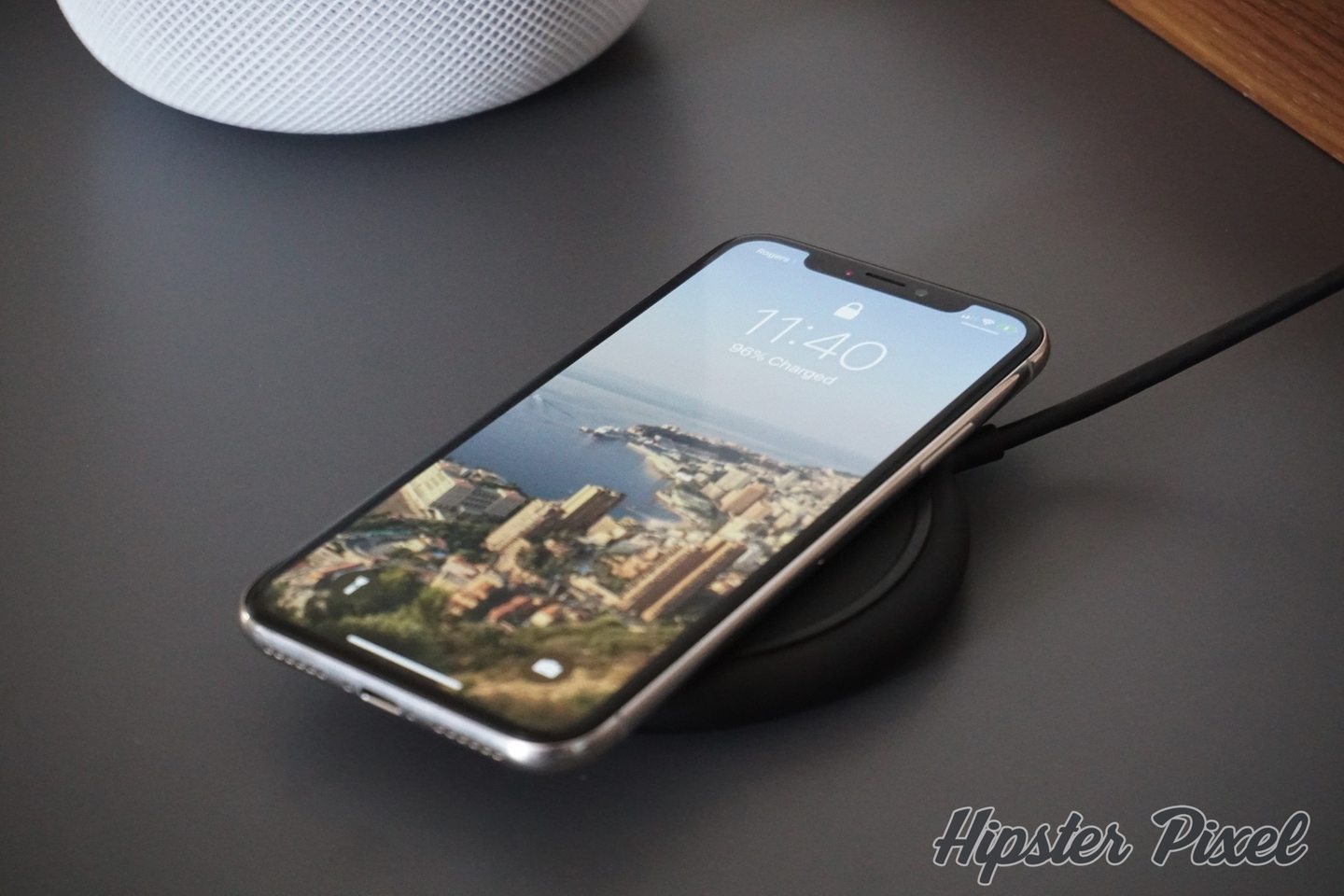 Mophie Charge Stream Pad +
Mophie released a wireless charger alongside the new iPhones last fall. It was a Qi wireless charger that worked with the new iPhones and other smartphones. This is the second generation of the Charge Stream Pad , now with a faster 10W maximum output.
Design
The wireless pad is made of a nice rubber material. I never have a case around my phone and I'm not afraid to throw it on there. The non-split coating means it doesn't move around because of notification vibrations. The puck size charger is big enough for the 8 Plus, no worries about being half on the charger.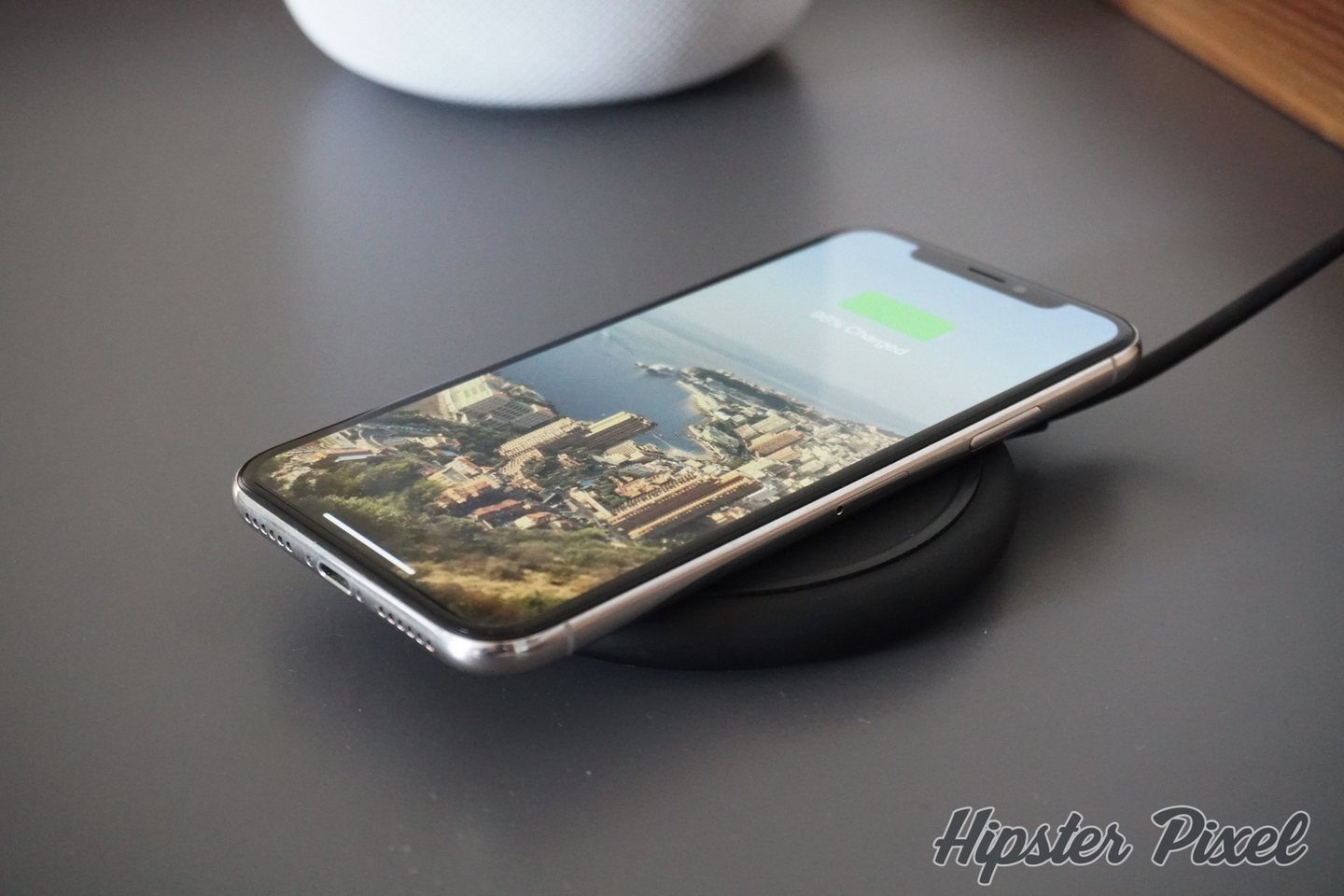 Features
The wireless charger comes with a 1.5m micro USB cable which is longer than your average accessory cable and a wall adapter. It would of been a nice opportunity to switch to USB-C given that the average consumer that is using wireless charging might have newer devices like Android phones that use USB-C to charge. One downside of wireless charging or inductive charging is that you can't really use your phone while it's charging unless you use it lying flat on the table. The charger is located in the living room and I often fallback to using the lightning cable I have running through my couch. A little LED indicator light is located at the bottom of the charger which is unfortunate for people who want to use the charger on the nightstand. It's a very faint light but it's still unnecessary. It's possible to charge your phone through cases, I've only tested with Apple silicone and leather cases.
Performance
I can't talk too much about speed or performance of the charging since it's not how I use the device. I use it as a resting place for my phone when I'm running around the house or preparing a meal. However, I've monitored how much power it's gained from fast 30 minutes charges. On average the phone gains 10% of battery power. I didn't turn on airplane mode or anything special I just set my phone on the charger for a couple of minutes while I don't need it. This might sound weird in the performance section but the speed and ease of using a wireless charger versus a regular cable is something to take in consideration.
Conclusion
I've become a big fan on wireless charging despite the incorrect naming of the feature. The convenience of simply setting your phone down on the Charge Stream Pad+ is really underrated in my opinion. Once again as an Apple user I've come late to the wireless charging game, I remember saying that it was useless well, I was really wrong. Now let's see if there is any real downsides of wireless charging on the extended battery life of our phones.
Review Summary
Charge Stream Pad+
Mophie inc.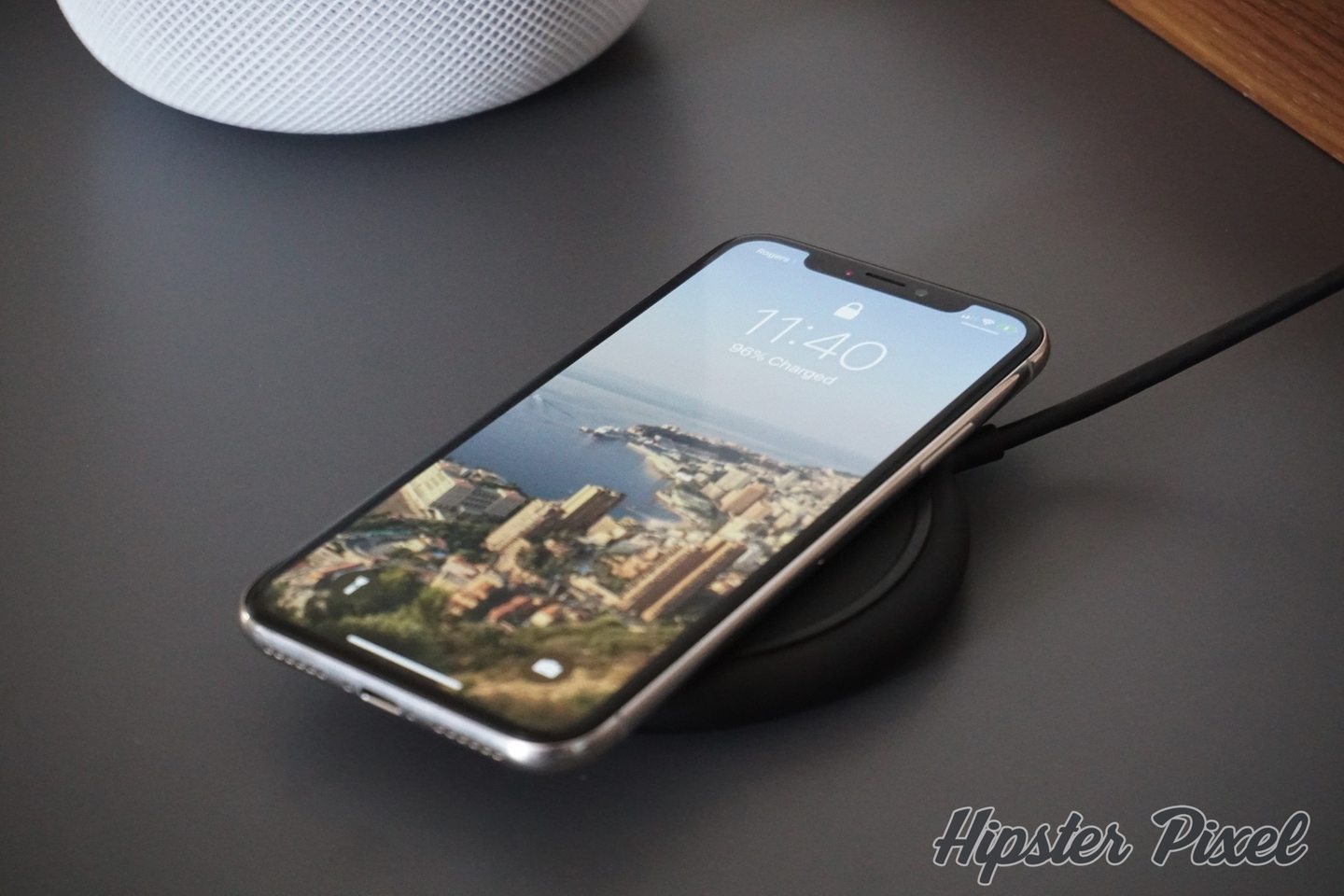 A wireless charging iPhone charging pad made with love by mophie.
The Good Stuff
Fast
Quality materials
Easy to use
The Bad Stuff
Price
LED light always on