---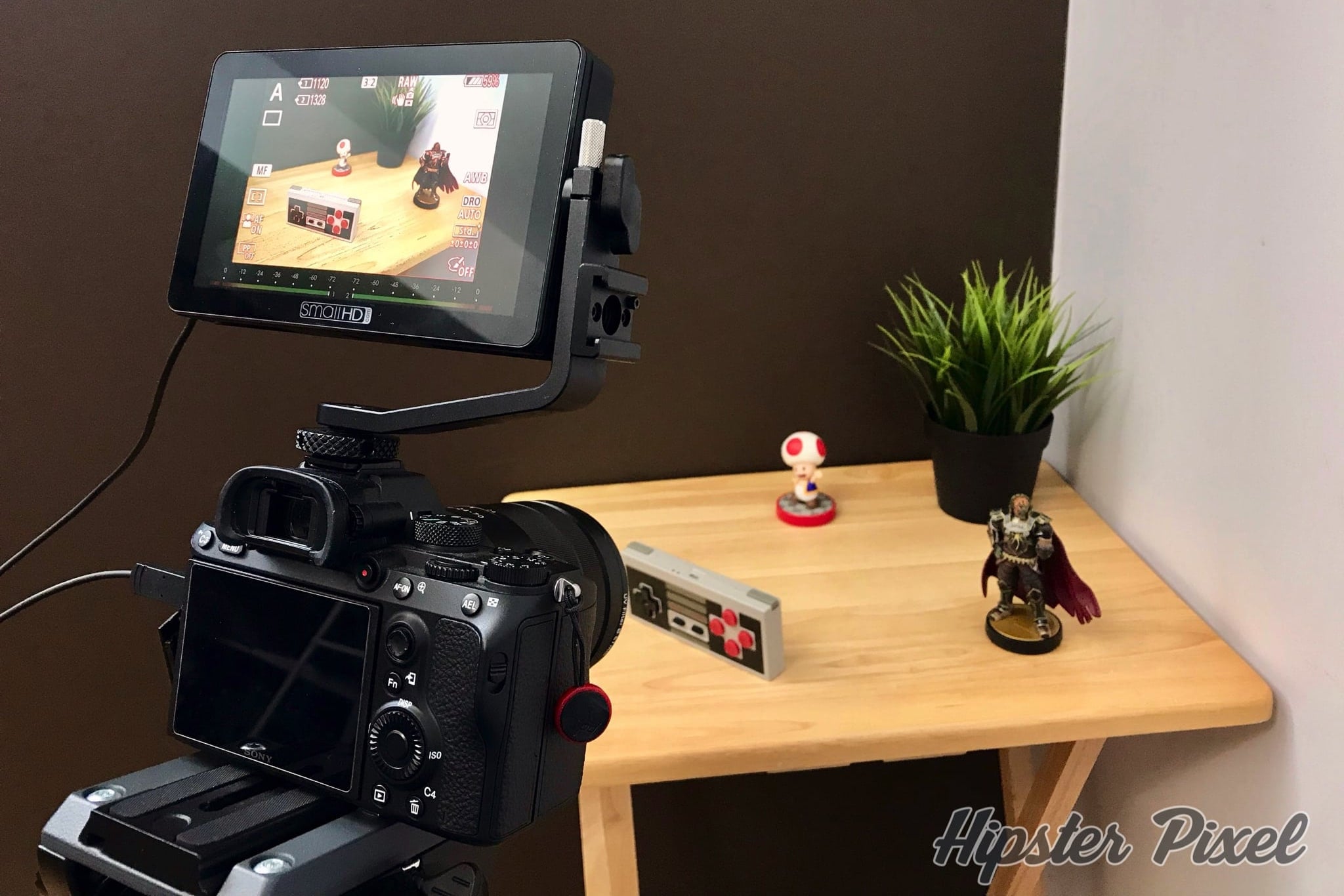 SmallHD FOCUS OLED 5.5-inch Monitor Review
Many cameras nowadays come with a nice screen, often high resolution with a high brightness, but not always swivelling and always too small to fully rely on. I cannot tell how many times a bad picture on the small camera display was actually pretty decent once I opened it on the computer. And when you're doing video, you really need to get that focus right, at all times. This is hard, but I have a solution that will help you out tremendously!
The FOCUS OLED from SmallHD is a 5.5-inch monitor that attaches to your camera via SDI or HDMI and allows you to really see what's happening in front of your camera.
Design
Since the FOCUS OLED is a touch-screen display, it does not have many buttons. Actually, it only has one to turn it ON or OFF. Once you turn it ON, you will experience something great visually. The OLED screen is bright and crisp, and really makes your content shine!
The FOCUS is powered by a standard Sony L-battery, those large batteries that can pack lots of electrons. SmallHD also has a kit of accessories to fit a fake battery inside your camera so that the big L-battery powers both your camera and the FOCUS monitor!
One of the accessories that comes with the FOCUS is a tilt arm that allows you to install the monitor in your camera's hotshoe mount. The display can tilt from face to back very easily and it even auto-rotates the image on the display. The word that keeps coming up in my head is simplicity.
Available in either SDI or HDMI configuration and OLED or LCD configurations, the SmallHD FOCUS has lots to please!
Features
5.5" 1920 x 1080 Touchscreen Display
350 cd/m² Brightness, 60,000:1 Contrast Ratio
Custom LUTs
Anamorphic Desqueeze
Waveform, zebra, focus peaking and more
Performance
In terms of general performance, this display is relatively fast. Not the fastest touchscreen I found, but quick enough to get to the menus and enable and disable features in a timely fashion.
For someone like me using a Sony A7III , I do not need all of the features of the Focus OLED, since many of them require specific hardware. For example, the Focus can de-squeeze anamorphic footage captured with an anamorphic lens. This is great because you get a glimpse at the final result directly on your small compact monitor without the need to do post production on your footage.
The FOCUS comes with a bunch of features that you can turn ON or OFF to fit your specific needs. This list includes high resolution scopes, waveforms, false colour, focus peaking and real-time 3D LUTs.
Basic Features
Some of the features make lots of sense for almost everyone, intermediate to professionals and we'll go over them quickly. Once you see your subject, the thing you might want to do is look at that subject closer. The Pixel Zoom function allows you to use the pinch to zoom gesture and get up close to see the details of your shot.
The second feature you usually want to enable is the Focus Assist. This will allow you to clearly see what part of your subject is in focus. There is the exact same feature built inside Sony A7 line of cameras and if you are shooting manual, this is a must have!
Now that you see your subject in detail and know which part of the image is in focus, you might want to make sure you have the right ratio. This way if you want to try a nice 2.39:1 ratio or even one of the bleeding edge ratios like 2:1, you can very easily be set on one of the preset or specify your own. With these featured set you are good to go and film nice things with your FOCUS OLED!
Advanced Features
We all have to film different types of shots depending on what we want to do with the footage. Some great Youtubers are using CinemaScope ratio (2.39:1) for smooth b-roll shots, and the regular 16:9 ratio for talking heads. You do not want to fiddle with your controls constantly and that's why the FOCUS has the concept of "Pages". Each page is a setup individually and you can easily swipe between them for when you change your filming setup.
After working in film for a while, you might want to start using lookup tables (LUTs) and since you might want to preview the final look without modifying your footage, the team at SmallHD has put in a nice feature called LUTs previewing where you save your LUTs file on the SD card and assign your LUTs to pages so that by the swipe of a finger you can preview the final look very easily!
After the Focus Assist comes a very important tool called Exposure Assist! Once again, you either a colour, a zebra, a waveform or a histogram to show you when you are overexposing or underexposing your shots. This can quickly tell you where your exposure will be clipping. If you need more control, the Exposure Assist even has a False Colour mode that leverages the Arri False Colour chart to display colours from red to purple depending on the % of the dynamic range you are getting. With the latest version of the onboard OS, you can even push this further and customize it to your likings!
Less Obvious Features
The team at SmallHD did not stop there, they are pushing even further with more features that are probably not part of the "usual suspects" but nonetheless super useful; especially if you end up needing them!
To go with the cross-hair, you can have a grid and even safe zones that allow you to know where titles or old CRT TV would clip the image. But one feature that I did not realize I need is the image overlay.
This allows you to load an image on the SD card and use it with transparency so that you can, for example place an item back on the table, exactly where it was in your previous shot. You can even use the Image Capture feature to snap the image directly from the FOCUS OLED! And as usual, there is a bunch of settings you can fiddle with to get the most out of this feature.
Audio meters are often forgotten, but not this time. You can set a customizable meter for up to 8 inputs on the FOCUS OLED and even change the position and size of the meter to make sure it does not get in the way of your shot!
Crop & Scale and Size & Position allows you to change the cropping and position of the image on pages where you need to keep an eye on the histogram or audio levels at all times.
Firmware Updates
One thing that I wanted to test absolutely, and caused my review to be a bit late, is the firmware updates. I had awful experiences in the past related to firmware updates on other products, so this is always something I love to test. The FOCUS has an SD card slot to load custom LUTs, as explained above, as well as firmware updates. You simply need to copy the downloaded firmware file to the SD card and from the Settings menu, you can launch the update. It's quick and all went very well.
I'm happy to see that SmallHD is behind their products and keeps them up to date as well as change some of the interactions you have for the better like the colour of the LED in the Power button changes depending on what's happening in the boot sequence.
Conclusion
A monitor is a must-have product in your arsenal as a videographer and until you actually tried one, you might not understand how useful and life changing they are. So much so that when I was filming with my iPhone, I kept my iPad close by for it to act as a monitor. Canon shooters know the usefulness of the small swivel display, but until you experience a 5-inch and more display you really are missing on a lot. You can set your camera further with a longer focal to get that nice compression and that punny little 1.5-inch display is not very useful.
The FOCUS OLED with its amazing panel is simply amazing to look at! Not only do you get a large image and can see all of the details of your footage, but with its feature list as long as an arm, you are bound to make the overall experience great by unleashing a real control on your video capture as well as always have an eye on what's actually happening.
I have not used the non-OLED version of the FOCUS but I must say that the dynamic range and colours reproduced on the FOCUS OLED is simply just a joy to use. I'm used to the nice, but small, OLED display on my Sony A7 III and going from one to the other does not feel like a drop in quality. This is important as you might be irritated when going to another larger, but less quality screen. This is not the case with the FOCUS OLED.
With the constant firmware updates released by SmallHD, you are getting an even better product than when it was released with new features and better performance. SmallHD knows how to keep their products amazing! I strongly recommend the FOCUS OLED (and regular FOCUS) for any filmmaker that would love to get a better grasp on their technique and improve the reliability of their capture skills with a tool that will increase the quality of your footage!
Review Summary
FOCUS OLED 5-inch Monitor
SmallHD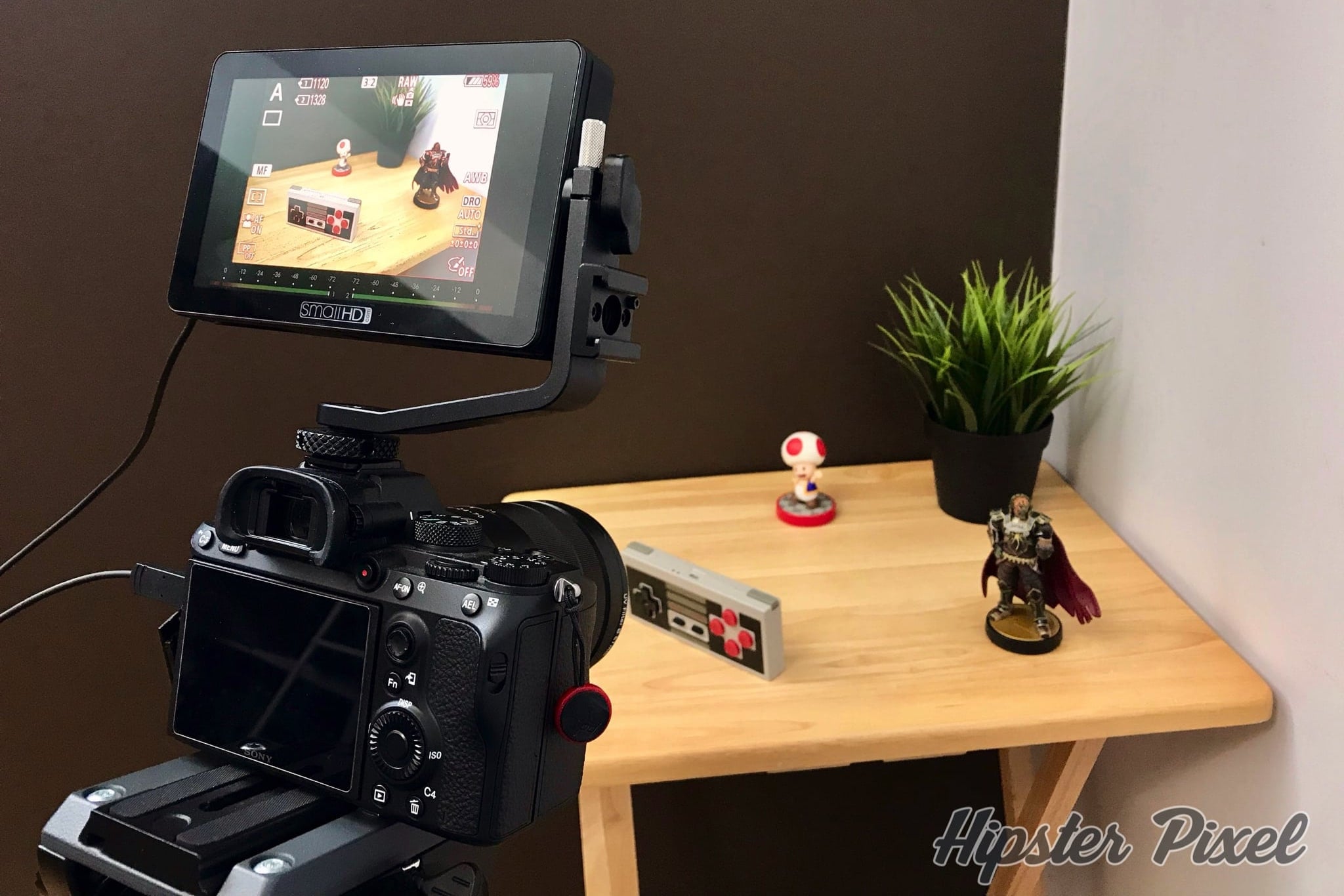 A 5-inch OLED display for your camera is what SmallHD offers with the FOCUS OLED and I've put it through its paces!
The Good Stuff
Feature packed
Ease of Use
Quality Panel
Build Quality
Optional Kits
The Bad Stuff
Kinda wish for an even larger display