---
Well, that 12" MacBook finally made it! Forget about the MacBook Air, the new MacBook is now the slimmer, smaller with a new keyboard, a new trackpad, a new CPU and all day battery life.
The display is a 12" Retina screen with 2304x1440 resolution at 226dpi and uses 30% less energy.
Although great looking, the innovation going on in the keyboard and trackpad is what I'm most intruiged. The keyboard now ditches the scissors-key for a new butterly key that does not wiggle. It only goes down straight and has a small distance to travel, thus having more precision.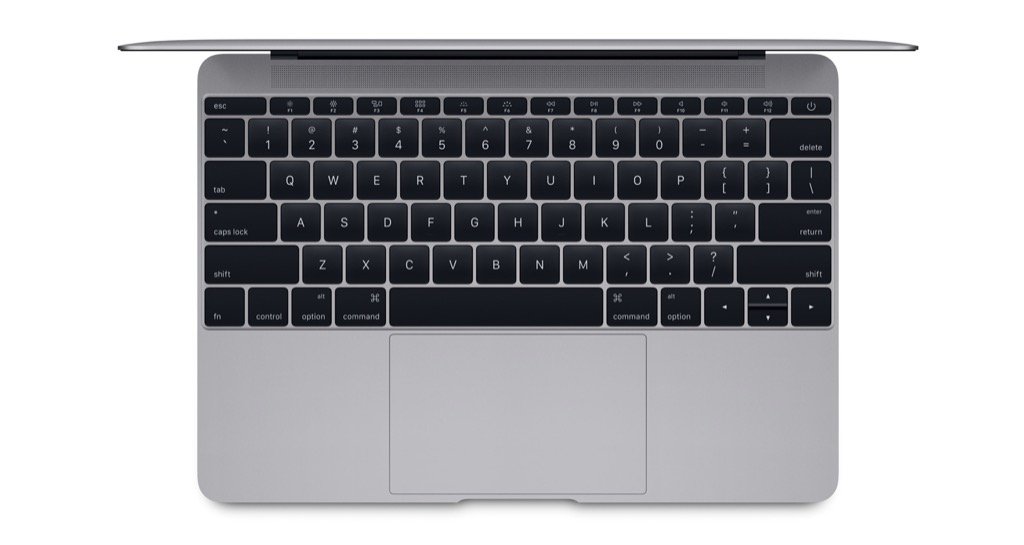 The new Force Touch Trackpad now offers the same resistance on all the surface. It is also now sensible to a stronger press that will trigger new contextual events. Like hard-press on a word to get the Wikipedia page and hard-press on an adress to see a map.
It's also the first fanless MacBook using the case as a big heatsink. Therefore, the motherboard is 67% smaller. All thanks to the new Intel Core M with low power consumptions and heat
Starts at 1299$US (1549$CA) for 1.1GHz, 8GB and 256GB. You can only increase the CPU and disk to 1.2GHz and 512GB, the RAM is fixed.
The MacBook Air is still there, it does not get replaced by the MacBook.