---
Testing Apple Store Pick-Up in Canada
Since we Canadians tend to get things late, I wanted to test the new Apple Store Pick-up delivery option with my next purchase. It only been available for about two weeks so it's fairly new, but old enough to be well understood by the Apple Store employees.
So I purchased an AirPort Extreme in hopes of making my wireless network reliable as with both the Linksys WRT1900AC [AMZN.ca](with the high gain antennas) and the Netgear Nighthawk R8000 [AMZN.ca]it has not been perfect. Both have a great range but at least 3 days per month where the network is flacky at best (that about 90% uptime). Not enough for me and since I reviewed the AirPort Extreme last year (article in French), had no issues whatsoever during the time I had it and spent about 5 years with the previous model with a near-perfect score, I always knew that the latest AP would be my next model.
Ordering at the last minute
One great thing about the in-store pick-up is that when the item is available, you can make impulse buy when close to the Apple Store. After all, it only took about 10 minutes for my order to be ready!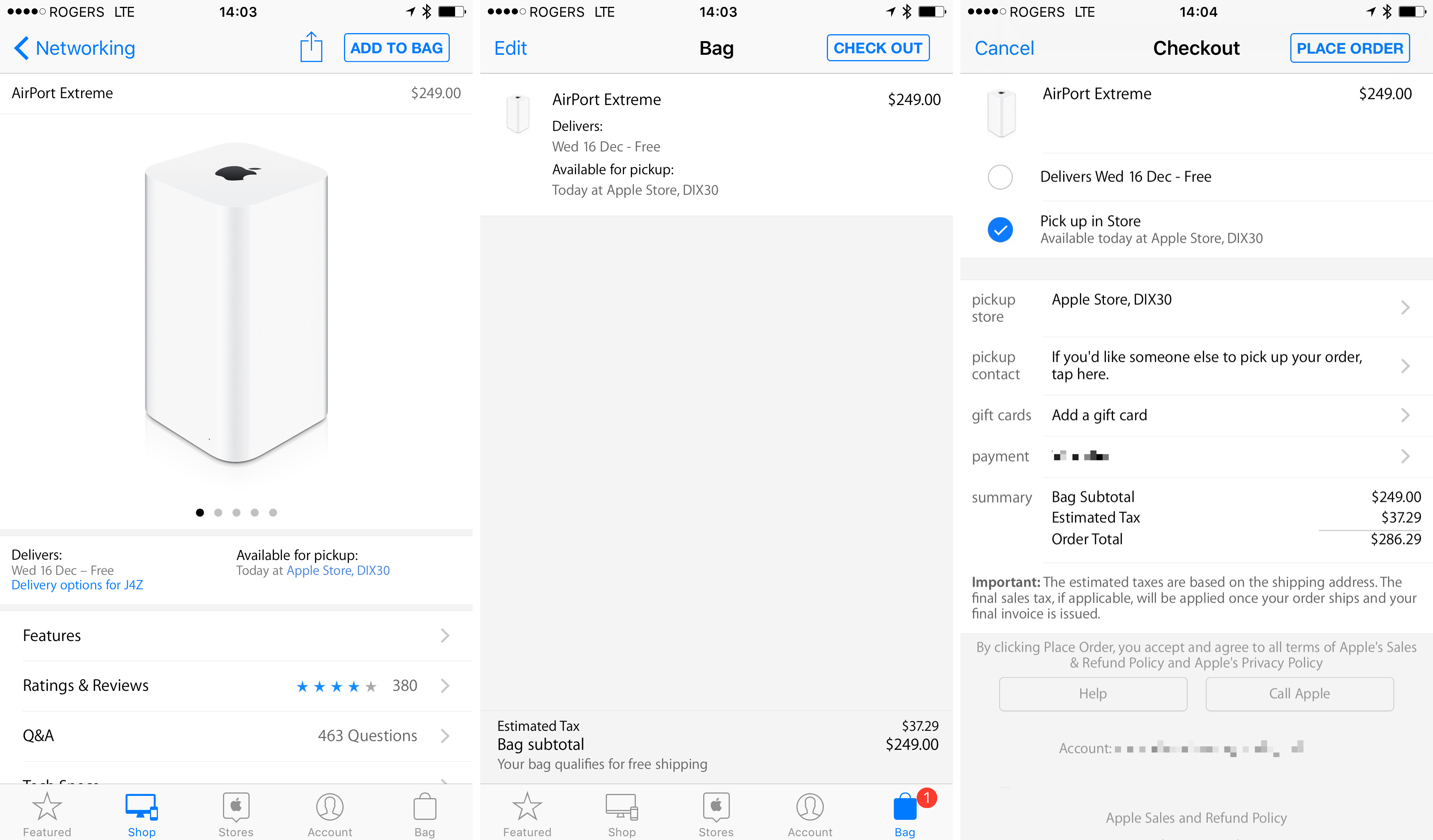 In-store Experience
As expected, I was greeted and redirected to the audio/accessory room of the Dix-30 Apple Store. And then after a quick chat with the employee, he got the device from the back-store, made me sign and validated my ID.
I was in and out in less than 10 minutes! I stopped by to try the Apple Pencil a few minutes.. Amazing, but that another story!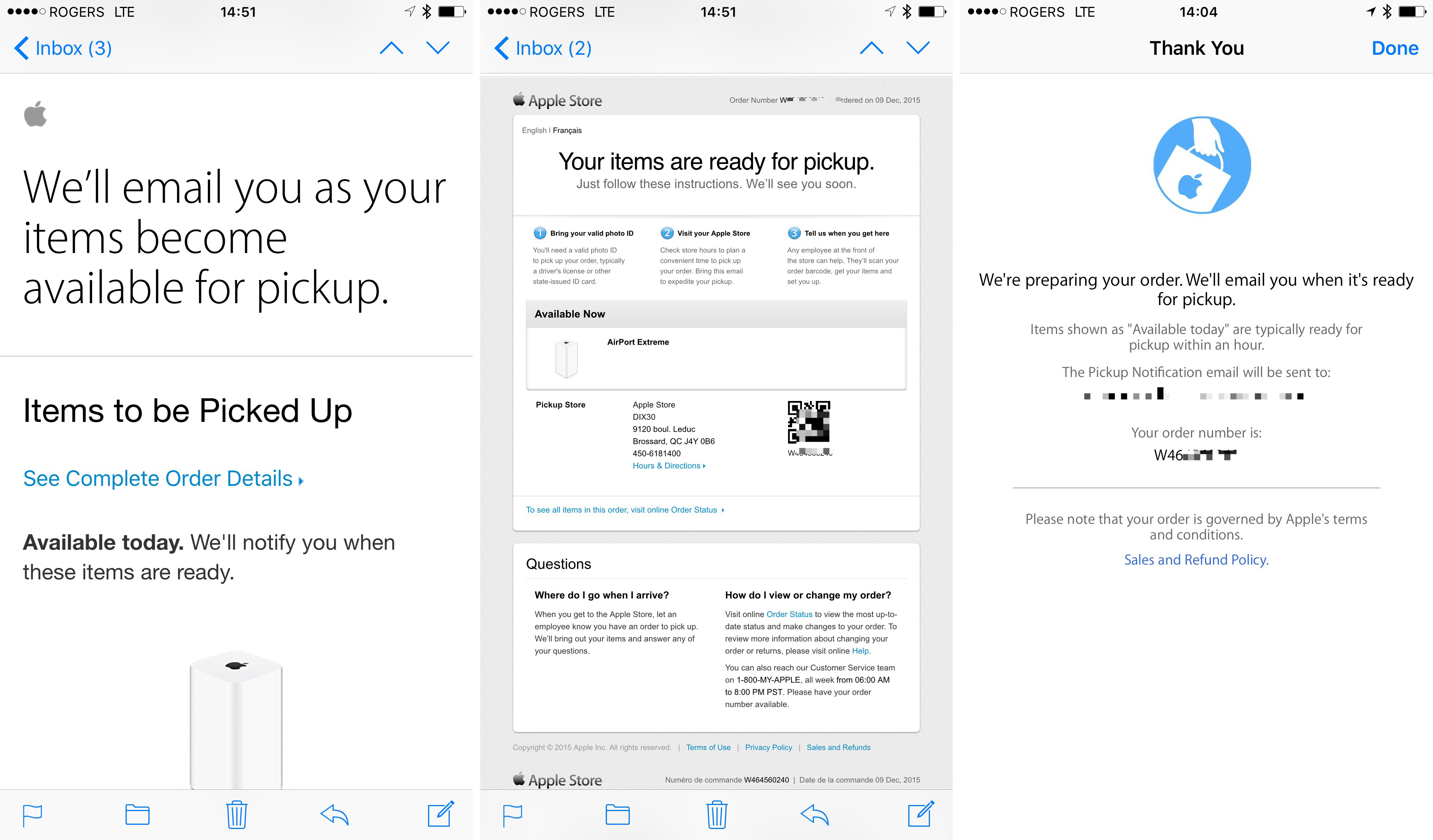 In-store Pick-up or EasyPay?
Last time I tried EasyPay and felt like a shoplifter, even though I have exchange money for the product. A MagSafe 1 charger. For me, if the product is available directly from the wall, EasyPay is the way to go!
I was in and out in under 3 minutes and did not even talk to a human! Those days when you are in a rush and just want to get your stuff and go home, this is the way to go!
I recommend both the EasyPay and the in-store pick-up, but if you want my advice, for off the wall products use EasyPay and for back-store stored items use the in-store pick-up as it's easier than paying with the clerk.
Great job again Apple, I wish all the stores would work the same :)