---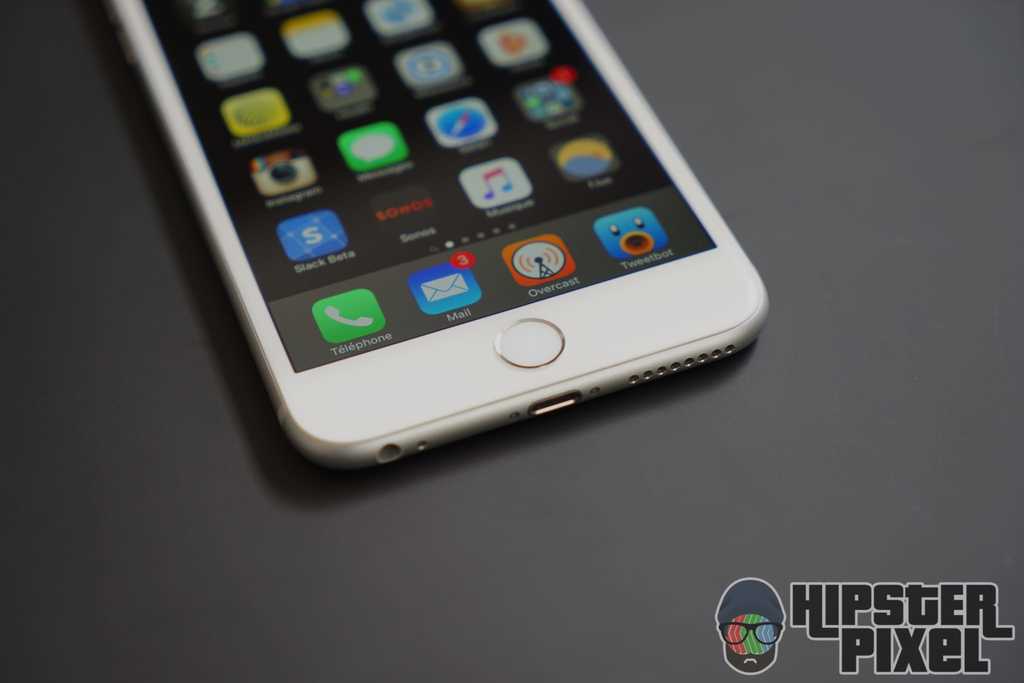 iPhone 6S Plus, After 6 Weeks [Review]
This iPhone 6S Plus is the top of the game product for Apple both technology-wise and revenue-wise. This makes it a peculiar product to review as it becomes the new standard in terms of technology and style set by Apple for its other products.
How Does It Feel, Really?
The design has not changed much since the iPhone 6 Plus, but having had this year in between with an iPhone 6 makes all the difference in the world. On paper the iPhone 6 Plus was the best iPhone last year, but going from an iPhone 5S to a 6 Plus was such a jump that a lot of users like me preferred the 6. The iPhone 6 was still quite big and needed its own period of getting used to, but nowhere near what the 6 Plus required.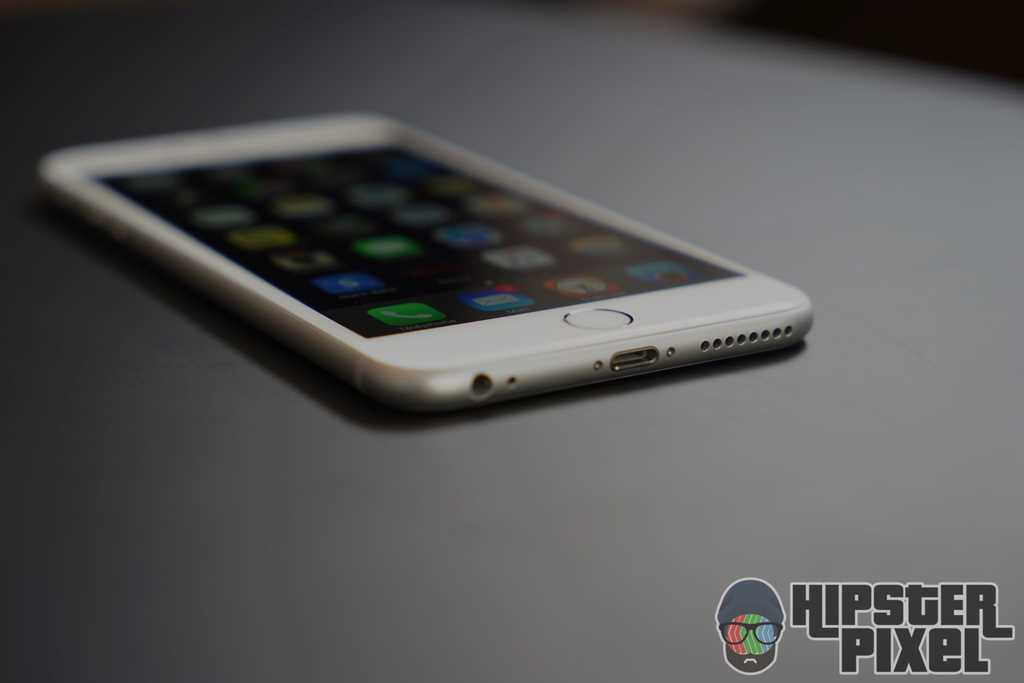 Last year, I really wanted to love the iPhone 6 Plus, especially since it was the "logical" choice when looking at the specs. Everything was better on the Plus. But handling it was such a challenge coming from a smally 5-inch device that even after using it as my main device for 3 weeks, I had to go back to the iPhone 6.
This year, after 6 weeks with the 6S Plus, I still do find it a bit awkward to hold, but I'm much more confident. I guess my muscle memory has adapted to the new format. I may be a large man, but I do not possess what you could call long hands. The new aluminium helps in terms of grip, yes readers, I still carry it naked, but that will change once I make my mind on a case. If you have suggestions of slim form factor cases with a rubbery feel, I would like to know them in the comments below.
I'm still unable to use the double touch the Home button gesture to lower the screen, it just does not get into my head. Perhaps because my grip is not as great as it could be with a case, I tend to hold the phone in the center, and flexing my thumb to reach it feels unsafe.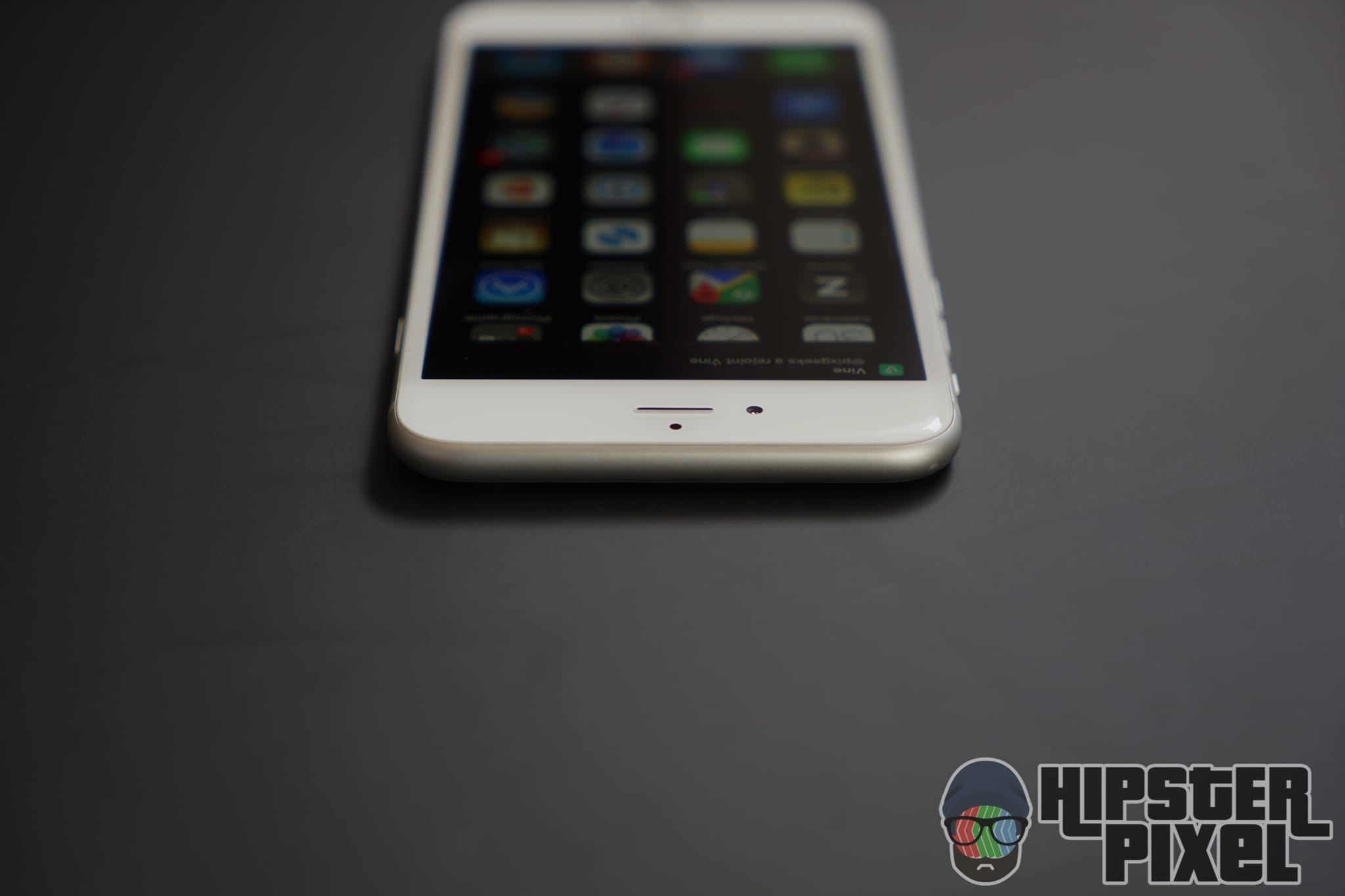 3D Touch, however, is a gesture that I'm using more and more. Not only to glance at underlying info, but mostly not to open a child window full screen and skip the need to reach the Done button. With apps mostly adding the back gesture, this because less and less required, but it's a very nice way to be fast on the iPhone 6S Plus.
The Performance Without the Numbers
How a phone feels is much more important than actual performance numbers. Developers implement various techniques to trick our brain in thinking something is actually faster than it is. Just think of the Slack loading screen that displays rows of greyed out text. It only makes you believe that the app is loaded, when actually it's still working hard to launch.
Yes, the iPhone 6S Plus is quite powerful according to benchmarks, but it really shines when you actually load all your apps, use it to its fullest and try to do a series of steps as quick as possible. Being a fan of the Workflow application, I have quite a few workflows for executing certain tasks and I could quickly see why the iPhone 6S Plus is a powerful beast. Just when you thought that the 6 and 6 Plus did not introduce any delay, you realize that there are actually animations that can be made to run faster. Switching app, reloading Safari tabs and running Workflows are actually much faster than the previous generation.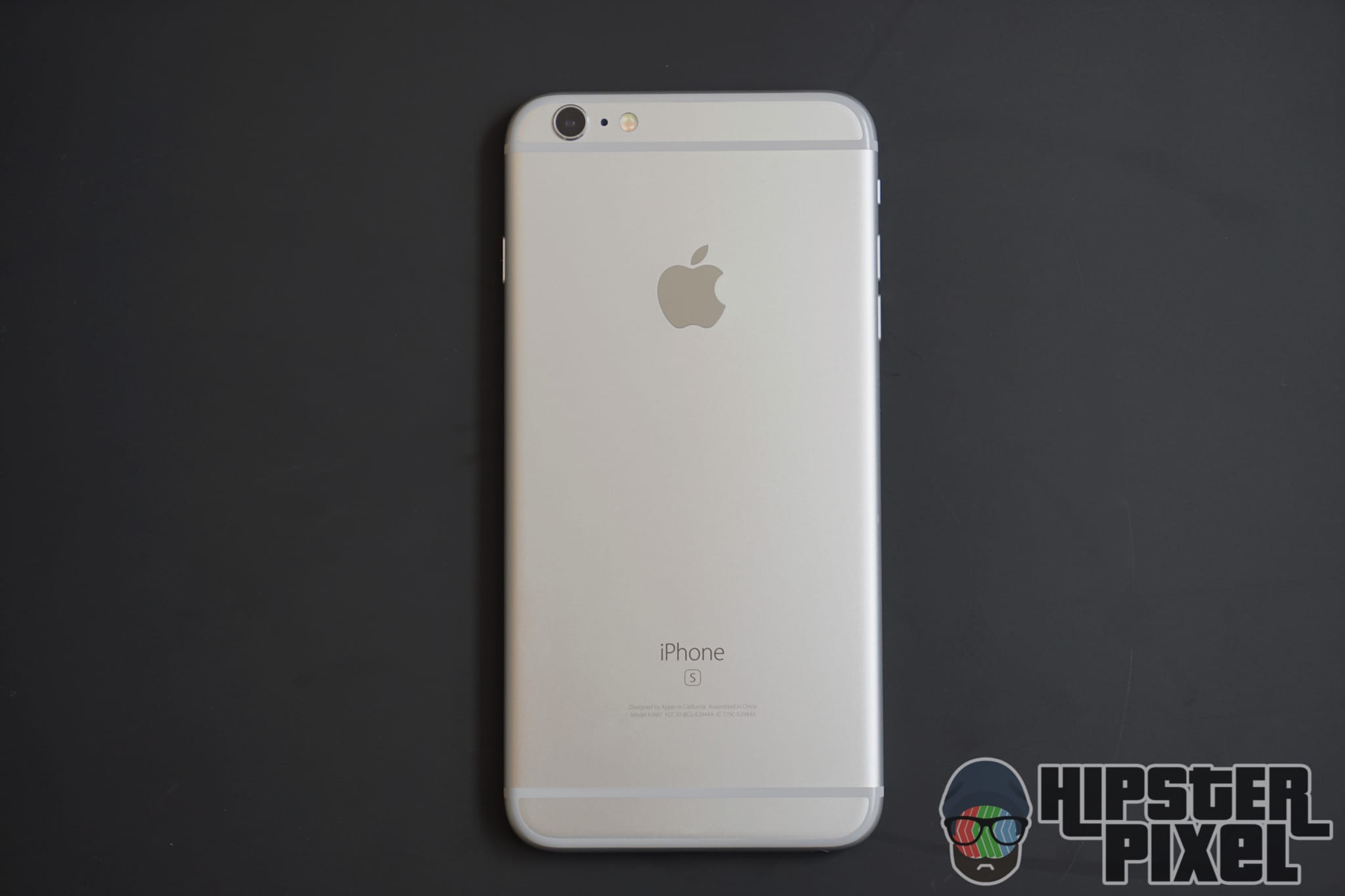 An easy way to test the perceptual performance is to try to show a kid something on your iPhone. If you end up saying "just give it a second" or something similar, it can be made to run faster. I did not have this experience, apart from the pesky YouTube ads when showing a video.
New Shiny Features
Apart from the 3D Touch that is a really nice feature, the phone is sealed with a gasket all around its perimeter. Without confirming it, we can guess that this is to help with water damage. I will not test this theory, but for somebody that accidentally drops water on his iPhone once in a while, it's a great addition. I will not have to be as scared as before.
Hello, my name is Alexandre and I dropped the iPhone 6S Plus, a few times.
This is a testament to the incredible build quality of the new iPhone 6S Plus on the aluminum side of things, but most especially on the glass side. Not a bump or scratch, thankfully it was always at home on a wooden floor. But I can say for sure that it slipped twice where my heart actually stopped for a second. I was really expecting damage there.
Best New Feature: Touch ID 2
This is serious stuff! I'm a big fan of Touch ID and as good and revolutionizing as it was for the iPhone 6 and iPad Air 2, the Touch ID 2 on the iPhone 6S Plus is so much better and more reliable! In six weeks of use, I only had a single experience where it was not able to recognize my finger. This happened daily with my previous generation device.
But what's even better is the speed at which Touch ID does the recognition. You basically can't see the lock screen if you unlock and wake from sleep using the Home button. Try to do better Samsung!
New 12MP Camera and 4K
For this new generation of phone Apple included a new camera that did not only increased the megapixel count, but also added a few new features that make it stand out from the other cameras on the market. Photos are now 12MP instead of 8MP, but Apple but in extra effort to make its photo capture event better in low light. Just take this photo for example, a very complex scene with bright lights in a dark setting. The camera managed to get details and almost no noise. This is actually one of my favorite night pictures with the iPhone 6S Plus.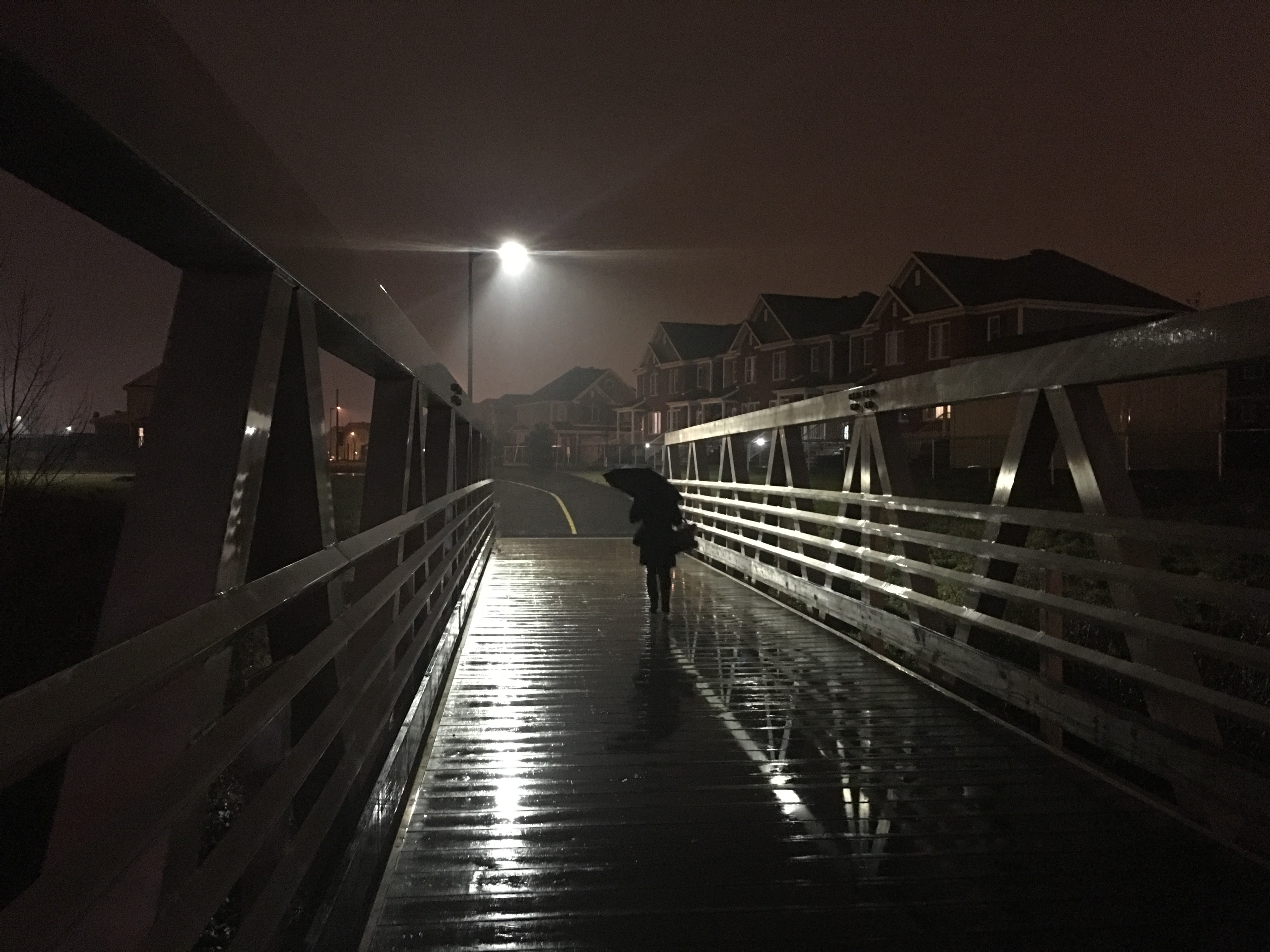 In the Camera options, you can now select 4K 30fps as a video capture mode! Or 1080p at 60fps if you prefer to capture more frames than larger frames. 4K video is nice but it's not the best of this. We had other phones, namely Android phones that did it first, but when you compare the video performance of the iPhone 6S Plus and the Sony A7R II [AMZN.ca], a +3,000$ camera, you only see a small difference. The picture quality of the iPhone 6S Plus can go head to head with a 3K$ camera and if you downscale the video to 1080p, you see almost no difference.
With this kind of hardware and software, Apple is getting a prime position in not just being the best camera we have because it is with us at all time, but because the resulting photos and videos are some of the best in terms of quality.
The optical stabilization was introduced last year with photo capture, but this year's Apple made it work with video. And what a difference does it makes! The video are much smoother and the ones captured by kids are actually watchable!
I was skeptical at first with the Live Photos, but learned to love them. Once of them actually sits on my lock screen. It's a picture of my son that ends with a forced smile, but the Live Photo part actually makes the smile become the cherry on the sundae!
The other feature I was not expecting much from is the Retina Flash. When you take a selfie, the screen lit up white like in Photobooth, but the screen actually receives a jolt of energy and shines very brightly! In very dark environments it does overexpose some parts of the photo but it really does help in moderately dim situations.
And yes, #MykeWasRight
I kind of laugh last year when I got both the iPhone 6 and iPhone 6 Plus for the review. Myke Hurley was pushing very hard to enlighten us about how the iPhone 6 Plus was the best device. I agreed early on regarding the specs, but in the end, coming from an iPhone 5s, the size difference was too much to take and prefer to continue with the iPhone 6 for the year. A year later, well. Myke really was right. My hands and reflexes have now been accustomed to the new 6 size and the move to the 6S Plus is much easier than expected. I initially received the 6S Plus for my Branchez-vous review but now I can safely say that it does have the best feature on paper and I would not go back to a 6-size product. Let alone an "iPhone 6c" one. Tiny phones are not for me anymore, I love everything about the 6S Plus.
Conclusion
I said in my Branchez-vous review that the iPhone 6S Plus was the best iPhone on the market, partly because I did not want to start a flame war on Android vs. iPhone in the comments (they tend to be too easy to start). Having only glanced at recent Android devices, I feel strongly that the iPhone 6S Plus is the best phone on the market today. Amazing build quality, tolerates drops like no other device I owned, has an amazing screen and superb camera and Touch ID 2 is the pineapple size cherry on the sundae! If you can get used to the size (and get a good grippy case), buy an iPhone 6S Plus this year.
Review Summary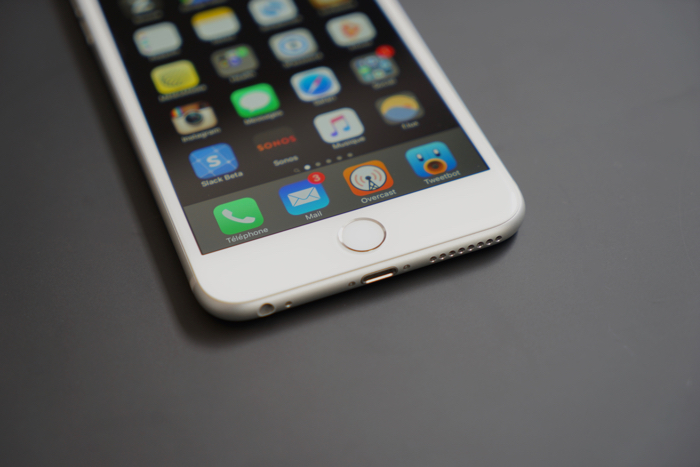 A large, feature-pack, well-built phone with an amazing camera and superb performance.
The Good Stuff
Touch ID 2 is amazing
Great battery life
More memory, better performance
Stabilized 4K video
The Bad Stuff
Still slippery
Very pricy
Some UI elements hard to reach