---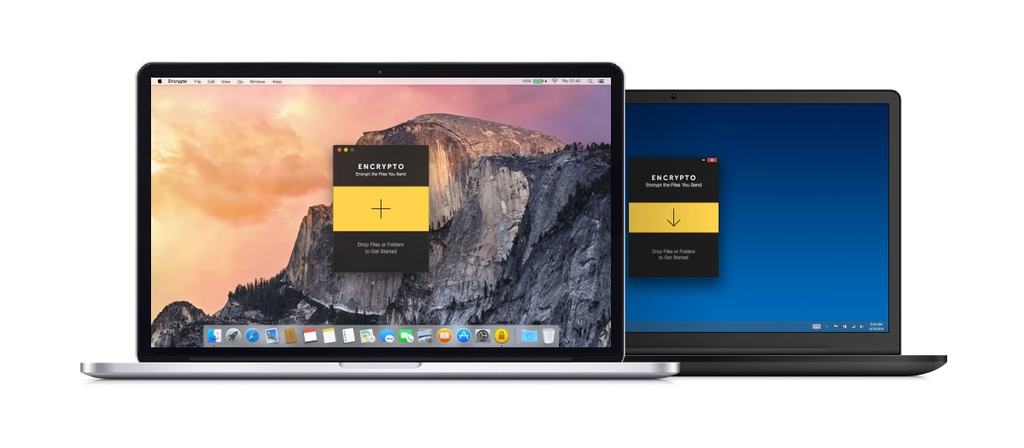 Encrypto, the Dummy-Proof Way to Send Encrypted Files
Encryption has been amongst us for a very long time and it has always been a great and useful way to send sensitive information. However, you always need to know how to handle command line and use the exact version of the specific encryption algorithm. Also, you needed a separate way of sending the pass phrase to the recipient. Encrypto is a very simple app that alleviates all these problems and puzzles.
From MacPaw, makers of Clean My Mac 3, Encrypto requires you to simply drag and drop the file (or files) to be encrypted, enter a pass phrase and a hint. The app encrypts the files and it even has a share sheet to directly send it via Messages or your email client of choice. Your recipient will then be prompted to enter the password with the accompanying hint displayed on the screen.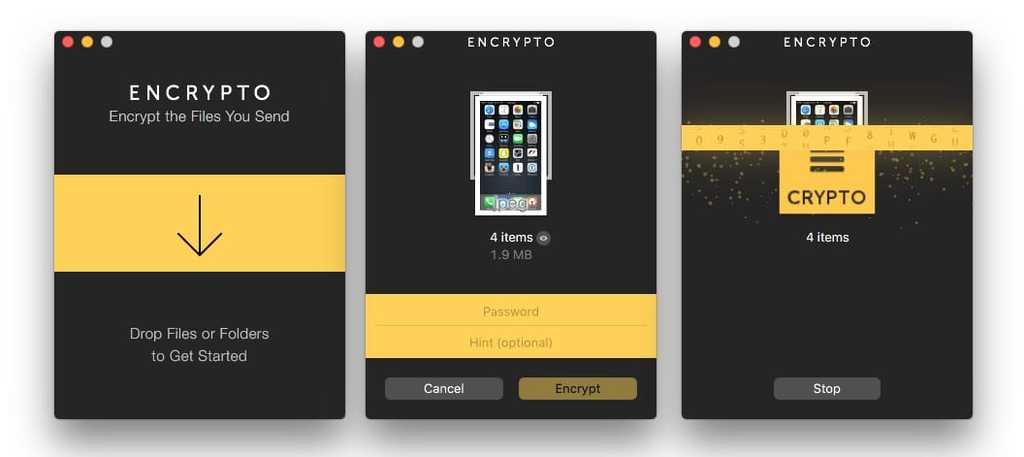 It could not be simpler and with version for Mac OS and Windows, you can be sure that your partner in crime will be able to open the file easily.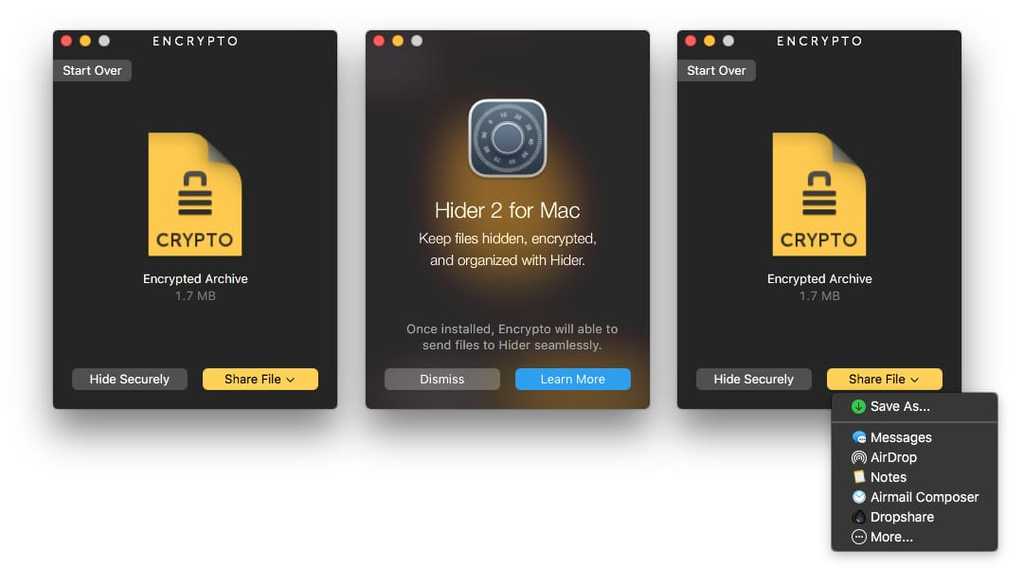 The encryption used is AES-256 a standard promoted by the NSA and yet to be hacked. This is the same standard used by Dropbox to encrypt your data (although they keep a single key for the whole data repo) and other major players in the tech scene. This makes it a good and secure fit for transferring sensitive information.
And you know the best part? It is free! :P You can get another app by MacPaw, Hider 2, which will enable an extra feature. Once you encrypted specific files, Hider can be launched to hide the files from your disk.
Encrypto is a great little app that really gets the job done fast and effectively. It can be handled by anyone with zero knowledge of encryption and will make my life much easier when I send encrypted documents to contacts! And for your eyes, the app includes a very nice encryption animation that is just a real pleasure to watch!