---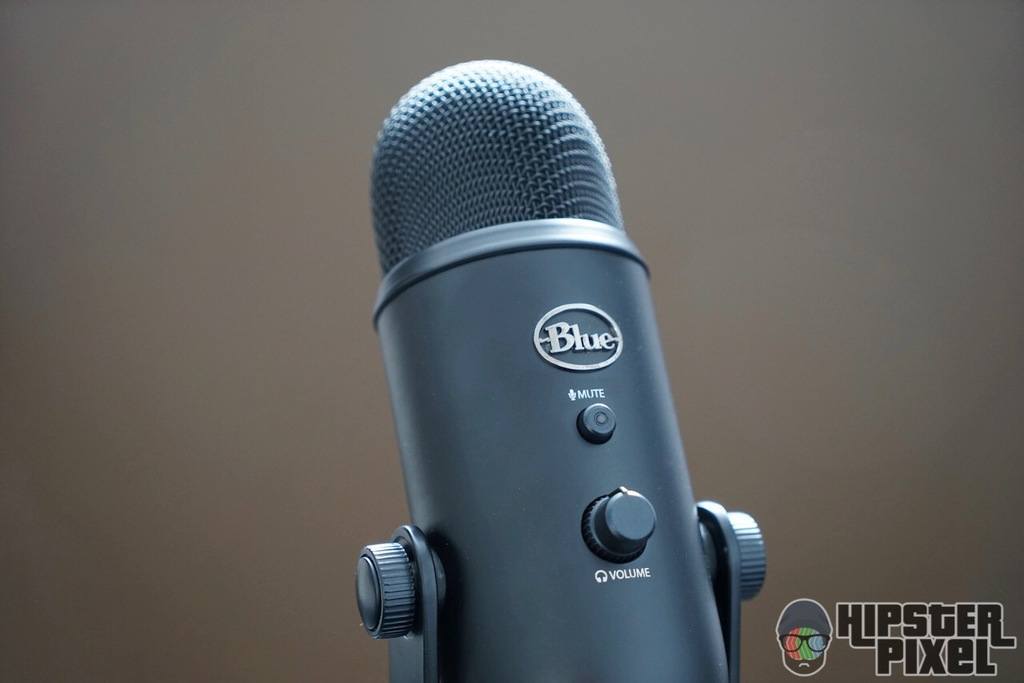 Blue Yeti Blackout Edition [Review]
The Yeti microphone is probably the most popular product Blue Microphones are producing. It is appreciated by lots of media producers because it actually makes creating quality audio very fast and most of all in a very affordable way. It also now comes in three distinct colours, the classic Silver, the Platinum and the one I'm currently reviewing, the Blackout Edition .
Design
The Yeti Blackout is, in my opinion, the best-looking version. It is built entirely in aluminum and has a very solid desktop stand. It swivels back and forth to help you adjust it to the best angle possible, and the clearest sound. On the back you have two knobs, one for the pattern type and one for the gain.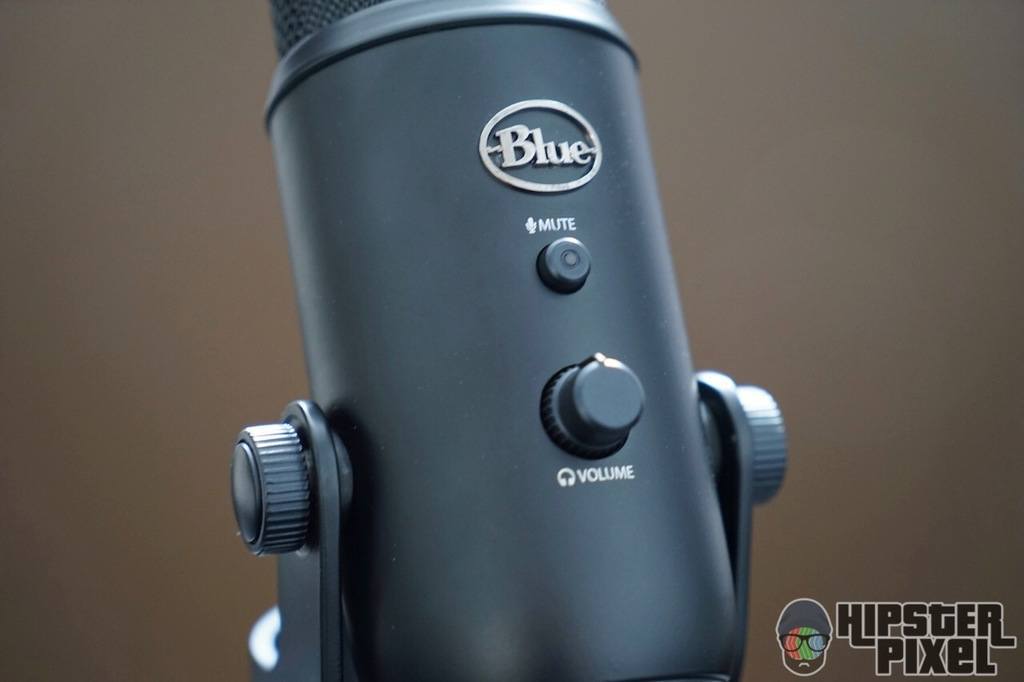 The Yeti is actually comprised of three differently oriented microphones inside the grill and depending on which is currently on, you can get a total of 4 different audio patterns. The omnidirectional mode catches sound from all sides, the bidirectional mode is perfect for a face-to-face conversation, the stereo mode is ideal for recording music or singing as it captures the sound environment the best and the cardioid mode is what podcasters and Youtubers are mostly using.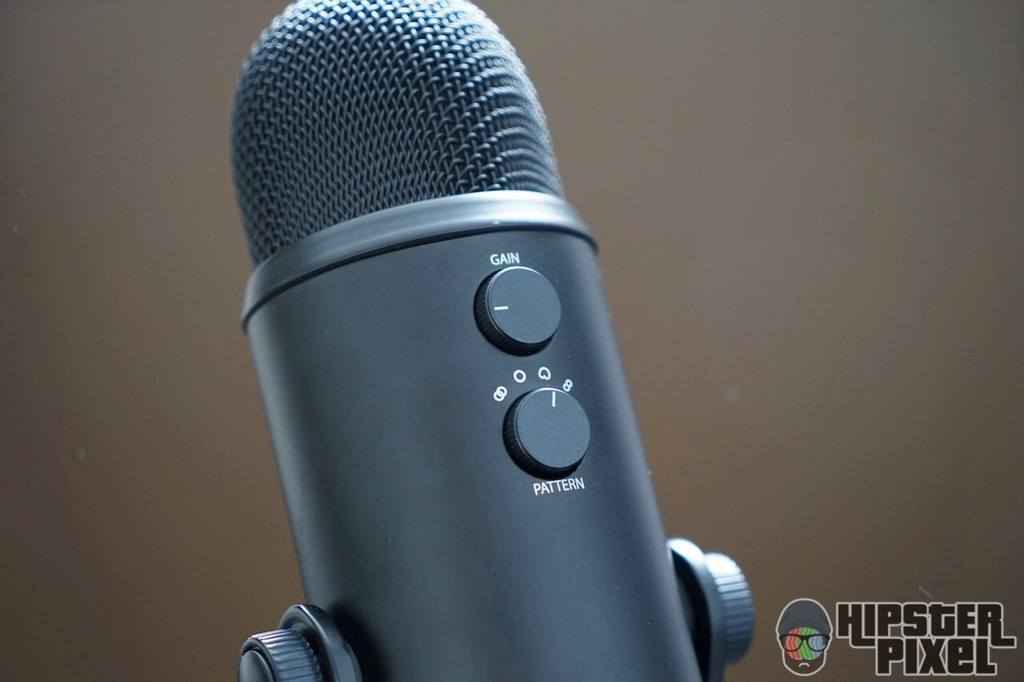 This cardioid audio pattern catches only sound from the front of the mic, therefore removing any house noise and unwanted echo from getting picked up from the back of the mic.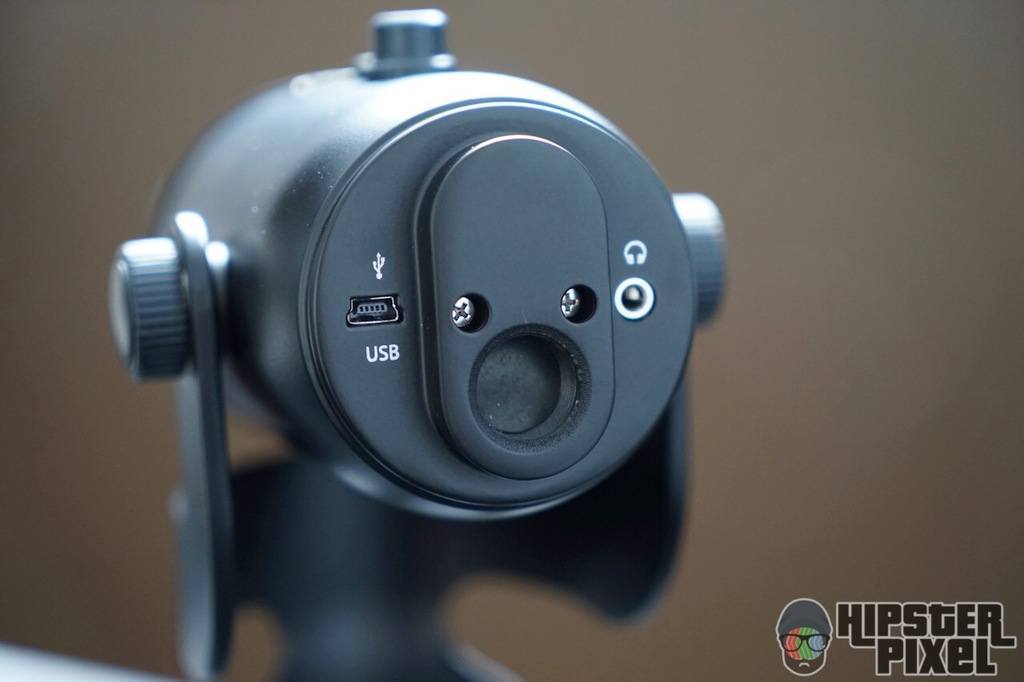 On the bottom of the mic, you have a mini-USB connector and a 5/8 female screw mount to attach it on either a shockmount, Blue makes the Radius II, or directly to a floor stand or boom arm. The last port is a 3.5mm jack for headphones and although you will probably listen to your friends from the computer, you can balance your gain quite easily with headphones plugged directly inside the mic. Ideal for solo recording and monitoring how you sound.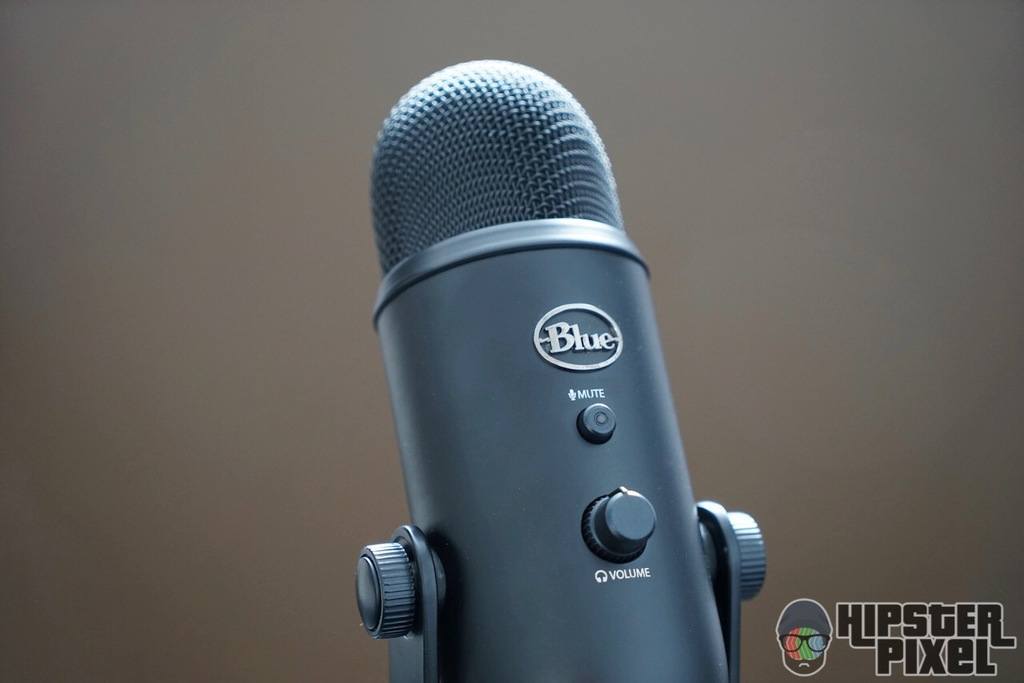 And on the front there is a volume knob and a mute switch. Let's say you are recording a podcast and you have to sneeze, well the mute switch will quickly mute your audio stream and allows you to sneeze as loud as you want. :)
Specifications
Plug 'n play — Mac and PC compatible
48 kHz, 16bit, 20Hz - 20kHz, Max SPL: 120dB (THD: 0.5% 1kHz)
Polar Patterns: Cardioid, Bidirectional, Omnidirectional, Stereo
Weight with stand: 2.2 lbs (1 kg)
Performance
I will not cover the setup because, well, there is none. You plug it in your PC or Mac and that's it :) No special driver needed, it just shows up under your devices and you can easily switch to it if your computer does not do it automatically for you.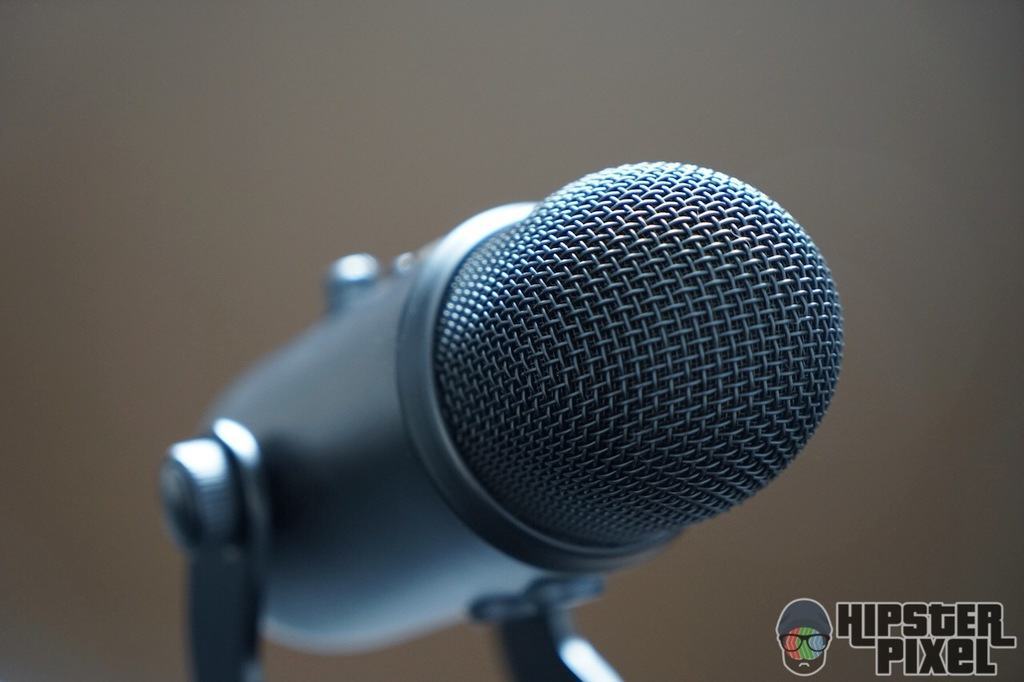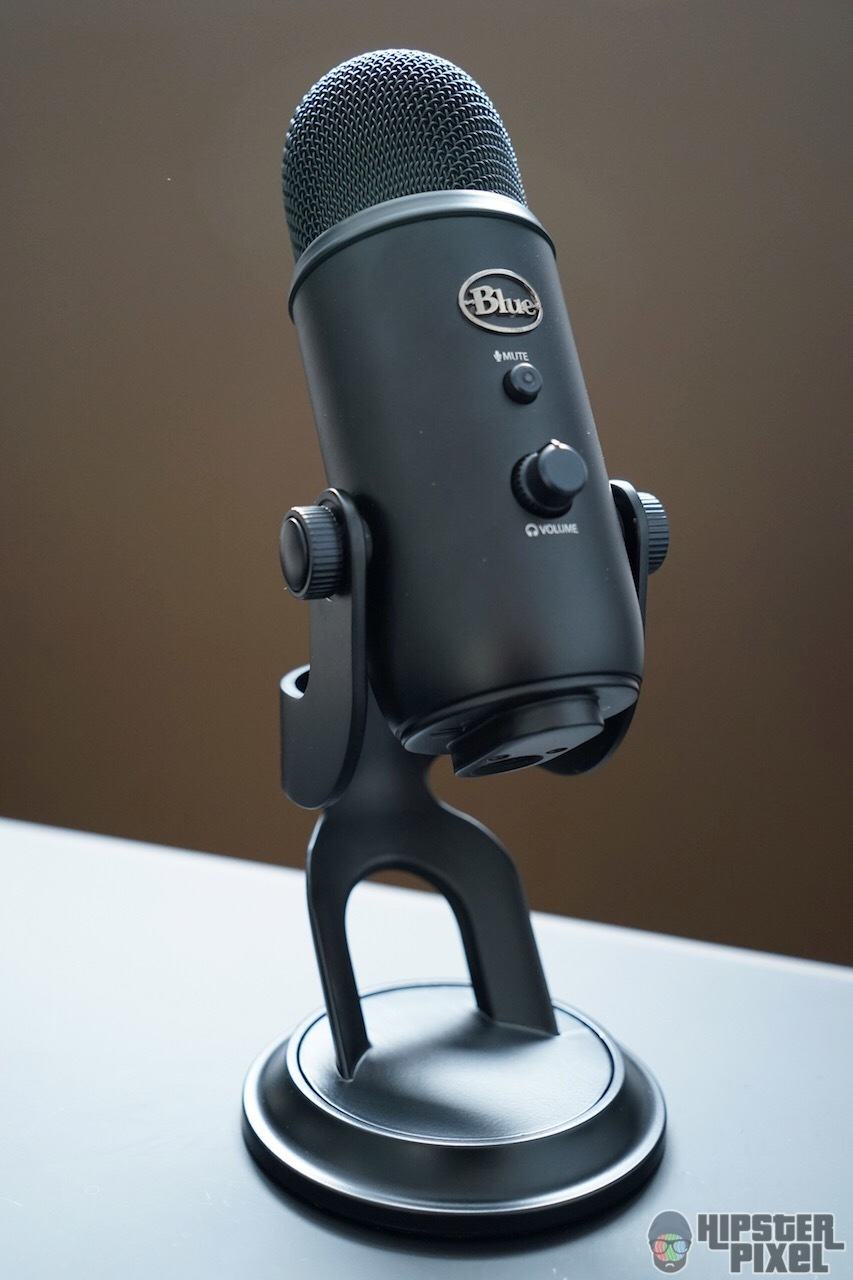 The mute switch works perfectly but on the recordings, I notice a little "tick" sound that would have to be removed in post-production. I'm wondering though if after a certain amount of use, it goes away because the button feels a bit hard. I will try to repeatedly push it tons of time and see if it gets any better. Update: it does not, I tried to "soften" the button, but I always get a pop when recording both when starting and ending recordings.
Overall, this is some slick mic I would not be afraid to bring with me on trips, especially since it flips head over tail to protect the grill part. Solid and heavy, perfect.
Audio Quality
As with any mic, you need to find your sweet spot but most of all, make it fit on your desk. The Yeti Blackout Edition is a stand mic, meaning that you will want to have it in front of you to get the richest and rounder recorded sound. Let say you want to put your keyboard in front of you to type while you record. You will have to crank up the gain in order to have a loud enough recording, and the keystrokes will also come as a bonus sound as will some echo you really don't want in there. The only real position this mic requires is straight in front of your face, a few inches from your lips. Be it on its desk stand or hanged from a boom arm attached to your desk or on the floor. Just be sure to pickup a nice shock mount like the Radius II .
This position has other disadvantages, the mic will pick all of the pops in your voice and although it is not the worst I saw, they are very irritating. Take my advice and get yourself a nice pop filter is around 10$ and will also protect your grill from spit that could corrode it or even worse, the components inside of it.
Demo
This first recording is from monitor distance, about 1.5 feet away, as you can see it clearly picks up echo and keyboard clicks. This was recorded in a home office of about 12x14 without sound proofing.
Yeti Blackout — Monitor Distance
This second audio capture is directly in front of me. Much better sound quality. All of these sound bites are pure and not cleaned with any effect. Only the encoding to MP3 has been applied.
Yeti Blackout — Close-up
As you can hear, the closest you get, the better the sound is with this microphone. From far, the echo gets picked up as well as environmental sounds. You could always eliminate those in post-production but if you can get a clean track from the start, less work for you after the recording!
Conclusion
The Yeti Blackout is the best product for the price for anyone that wants to start something creative requiring audio recording. I personally know many podcaster that are using a Yeti mic and in the non-pro audio they are the best sounding podcasts I listen to. If you want to spend more money and get an XLR mic, you should check out the Yeti Pro and a good USB audio interface like the Mackie Onyx Blackjack .
Review Summary
Yeti Blackout
Blue Microphones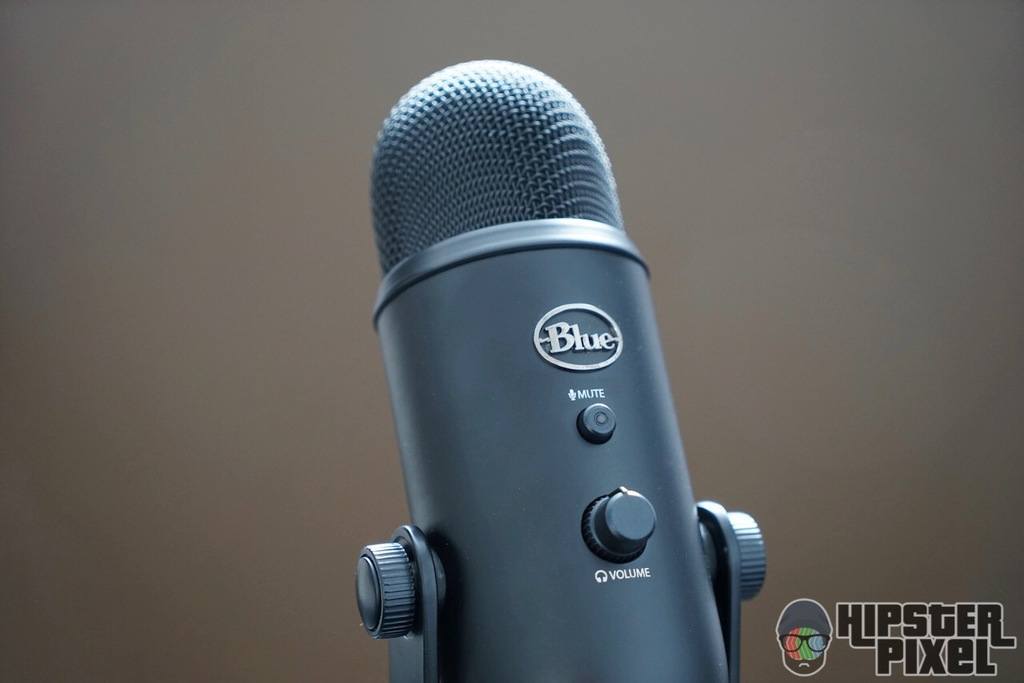 Probably the most popular product by Blue Microphones and a reference for great quality audio recording at an affordable price.
The Good Stuff
Great design, solid and quality construction
Affordable
Great audio quality
Multiple pickup patterns
No drivers required, works on iPad
The Bad Stuff
Requires a boom arm or it's in the way
Very sensible to shocks and pops