---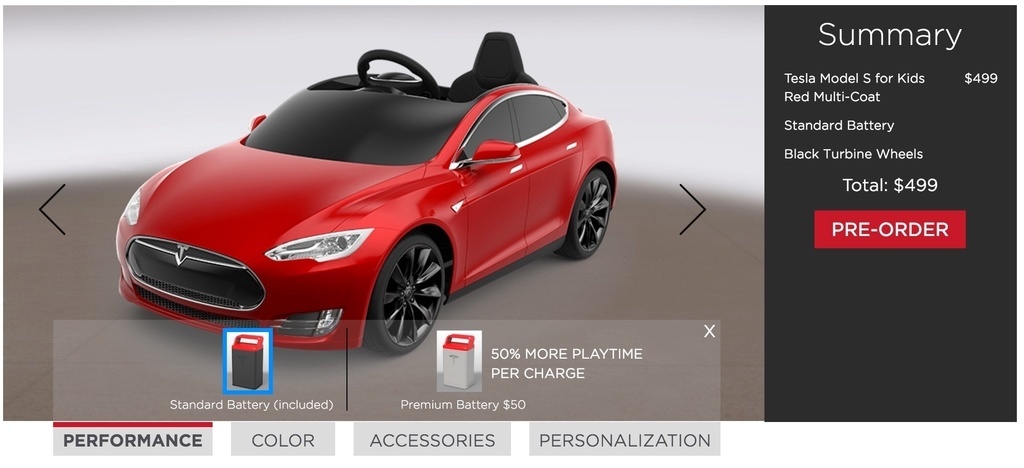 A Tesla Model S for 499$, for Kids
This is crazy! Radio Flyer, once popular because of their wooden rides now offers a drivable Model S for kids ages 5-8 and under 82 lbs. This was designed with Tesla engineers and it includes crazy options.
You can select a bigger capacity battery, a spare battery, one of the three official Tesla colours and finish, a cover and custom licence plate and parking space.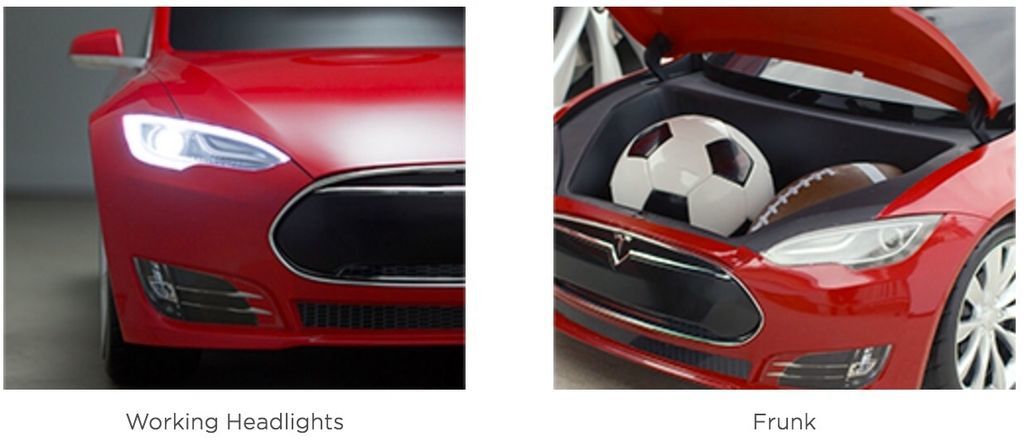 You have a similar buying experience online and depending on your options it can go from 499$ to 999$.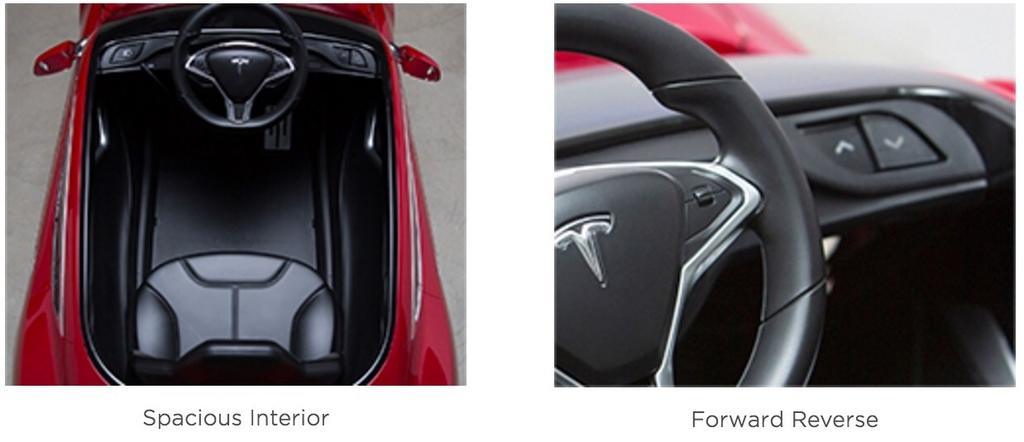 Even the smallest details were taken care of, the car charges with a similar plug as the real thing and even has a Wall Charger looking part in the middle of the cable. It uses lithium ion batteries that charges in 3 hours instead of the usual overnight time it takes for other kids' electric cars.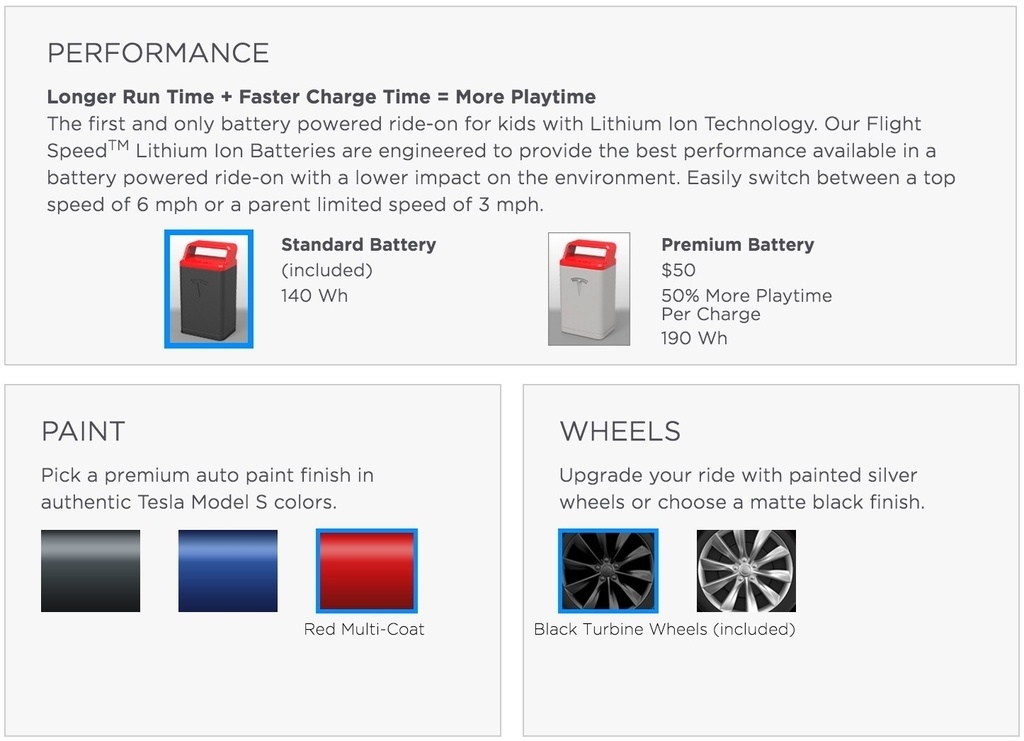 My son really, really wants it now… Perhaps I shouldn't have shown him the video…