---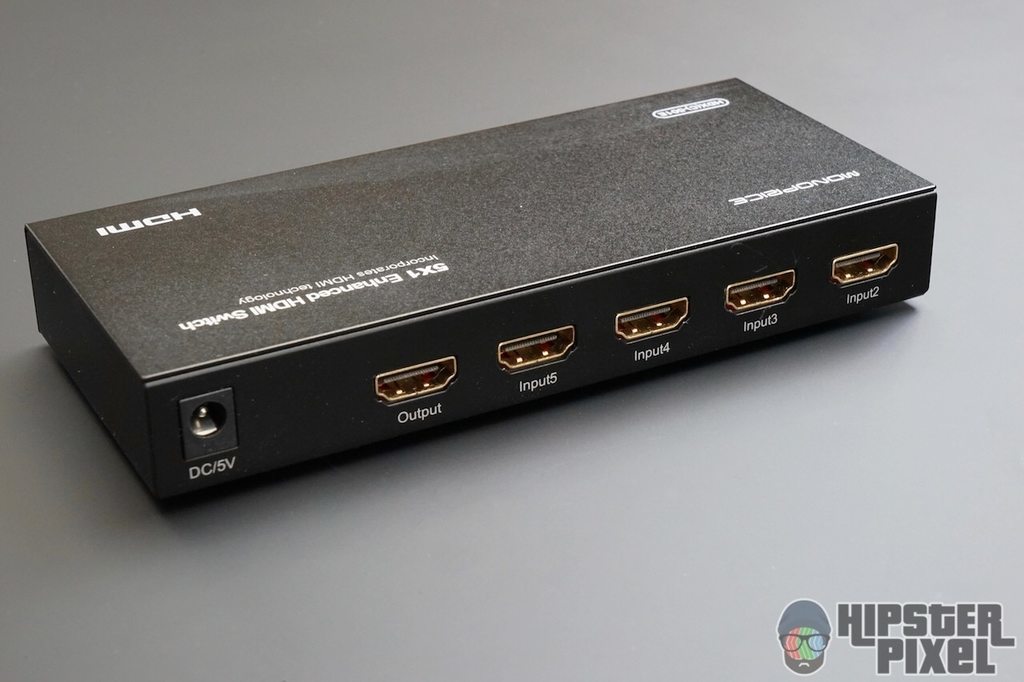 Monoprice 5X1 HDMI Automatic Switch Review
With all of our TV connected devices we can quickly run out of HDMI ports on our televisions. And if the 3 or 5 HDMI ports in your TV are enough for you, chances are that your TV OS is such a mess that you need to navigate too many menus. Well, the 5x1 Automatic Switch by Monoprice comes to the rescue!
Design
The 5X1 Automatic HDMI Switch is just about bigger than an iPhone 6S Plus and like its name spoiled it, it has 5 HDMI inputs and one output. One input is on the front and 4 are on the back, as well as the output. I never liked input in the front as cables need to turn 180 degrees and it never looks good nor tidy.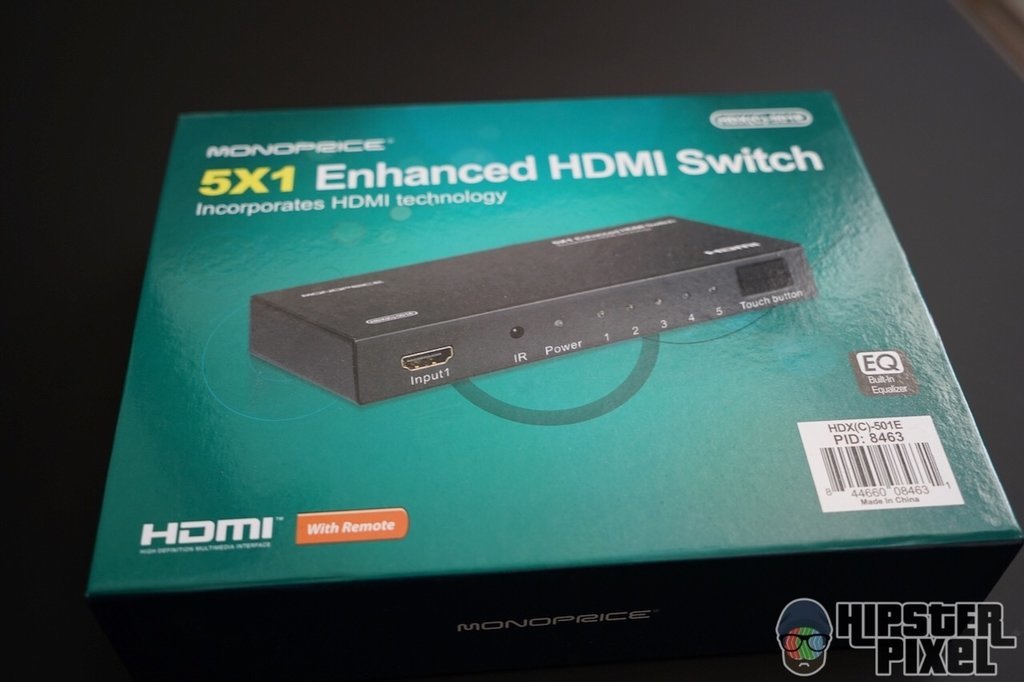 On the front of the device is a small touchpad that switch input one by one on each press. A remote is also included with buttons 1-5 to quickly switch inputs. There are LEDs on the front of the unit, very bright LEDs, so bright that I leave a Lord of the Rings DVD box in front to hide them.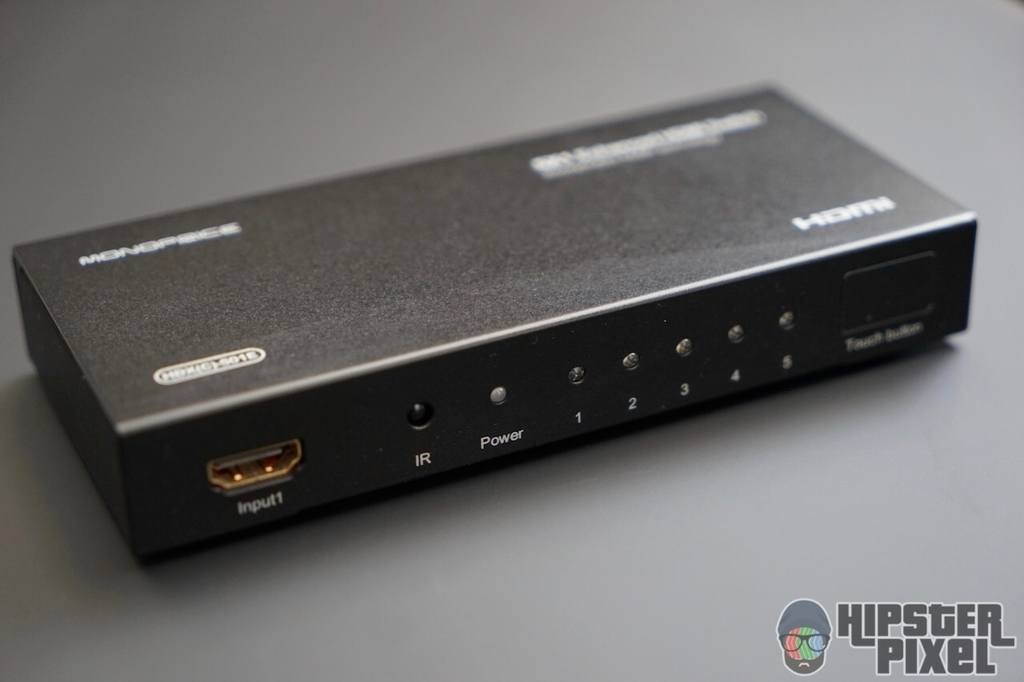 Performance
The cool thing with this HDMI switch is that it is auto-switching. Of course the 5 ports are great, but having it auto switch by itself and not go through my LG Wiimote like interface is the real killer feature!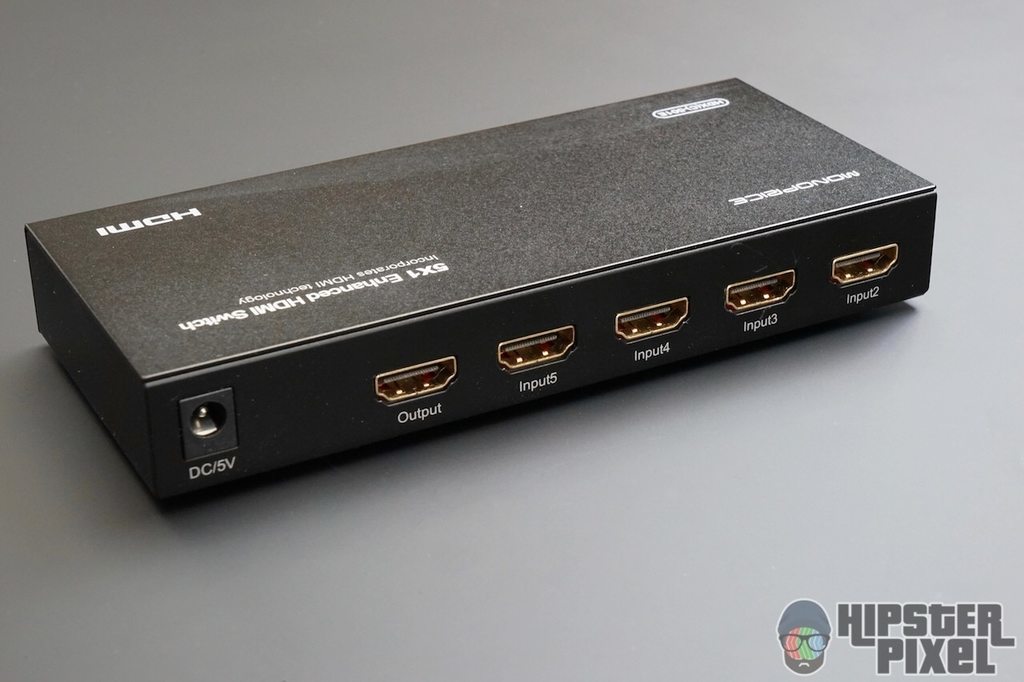 But this feature is not smart and it does always know to which input you would like to go when more than one device is ON. This is why for the best result, always close (or off to sleep) your devices before powering up another one. This way it knows where to switch to.
The remote works well but if you follow my advice, it will be left alone in your remote box.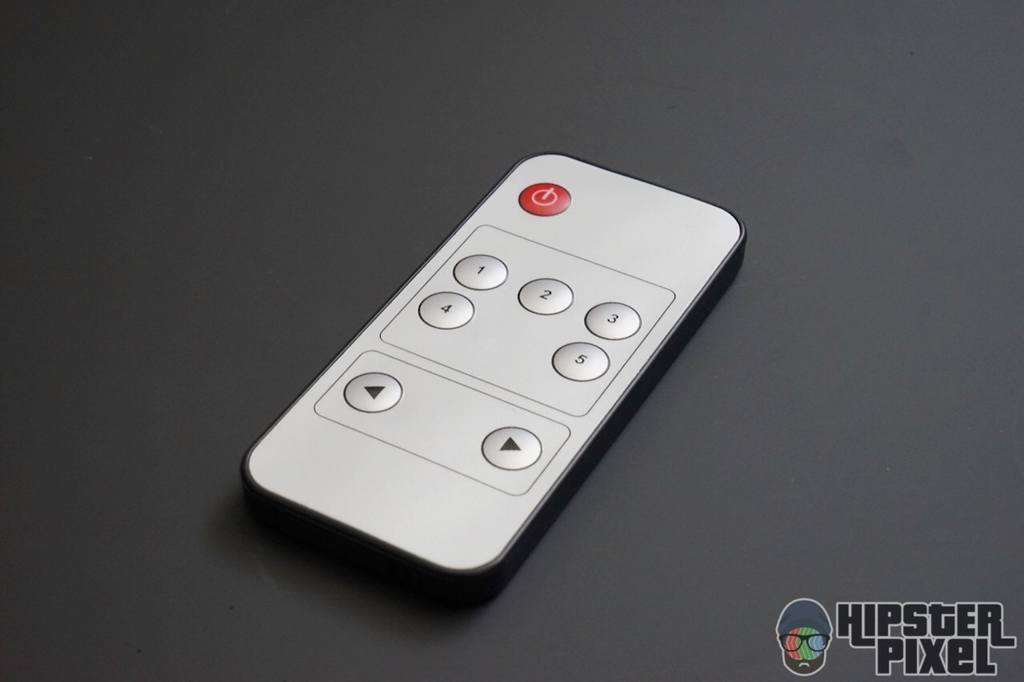 Conclusion
If you are looking for a few more HDMI inputs or a cool HDMI switch that makes your life easier, the 5X1 HDMI switch from Monoprice is an inexpensive solution that I recommend strongly. If your home theatre is super fancy, it is possible that this switch might not be the best solution there is but for everybody else, it's the best out there.
Review Summary
Monoprice 5x1 HDMI Automatic Switch
Monoprice inc.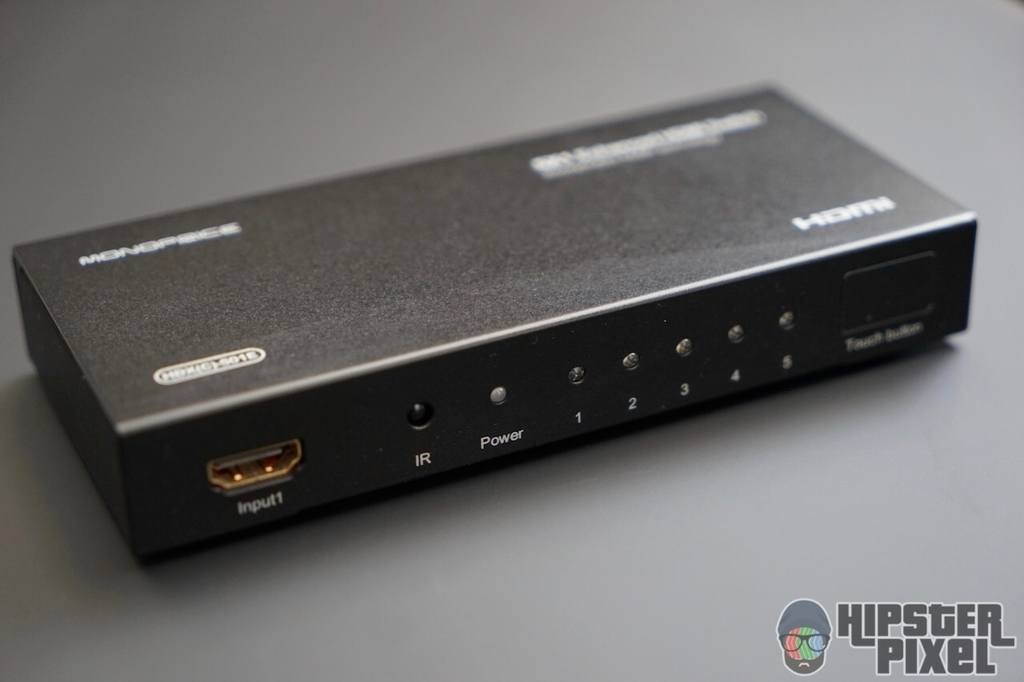 With the many HDMI sources plugged in our TVs, the Monoprice 5x1 HDMI Automatic Switch offers to be the solution
The Good Stuff
No configuration
Auto switching
The Bad Stuff