---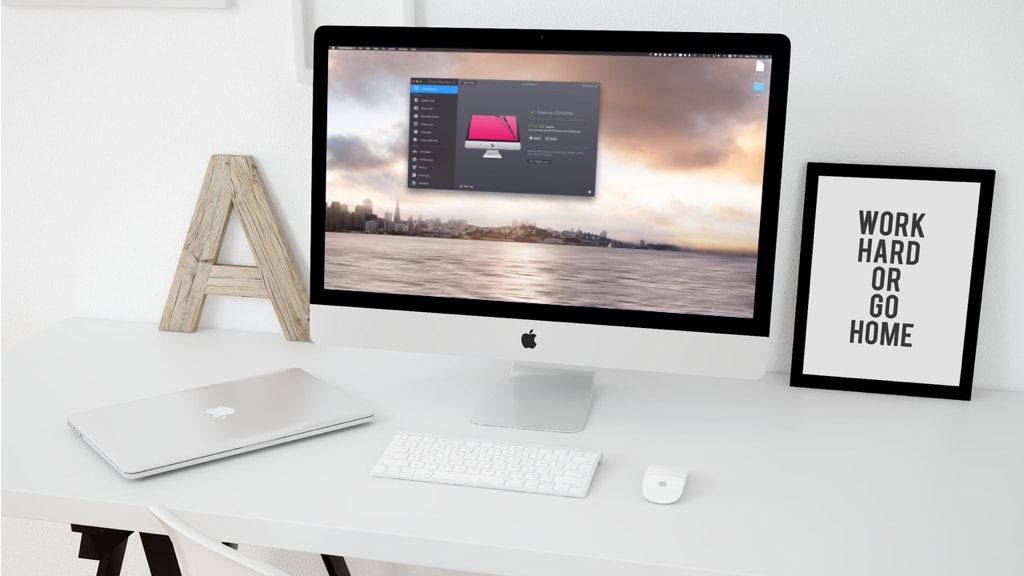 For as long as I can remember, there were always clean-up apps for both Mac OS and Windows. Their promises have always been very diverse, from "let's get your sluggish computer to run like new" to "helps make your computer tidy". There were also various tutorials that tell you how to manually clean your computer. On a Mac, remove the multilingual components of Mac OS that you probably do not use and more recently how to remove the PowerPC code from fat binaries. Would it be fun to have a simple one click solution that does it all?
That's where CleanMyMac 3 comes in!
The Promise
MacPaw, the makers of CleanMyMac, are focusing on three major spheres, cleaning, maintenance and health & monitoring. They promise to give you back ample space and make your Mac run smoothly like if it was brand new. Let's see what's really happening here.
The Details
The first one is what you are expecting from CleanMyMac, a one-click scan of your system to remove old log files, but it also goes deeper with a cleanup of the unused language files, OS X localization and universal binaries. But where CleanMyMac really shines is looking for old Photos cache and iTunes device backups and unterminated downloads.
This last step is especially useful to really get back all that space on your disk. There is also the optional Large & Old files that can help you pinpoint some large files you have forgotten about and move them to your external backup or NAS to quickly gain a couple of gigabytes of storage.
This first and automatic steps saved me 5.29GB on a very recent machine. It was a few weeks old and I was not expecting to save much space. Of course, your mileage will vary especially if you have been using your Mac for many years. I'm usually the kind of guy that does a full system format when a new OS comes out, so for this specific scenario I'm not really a good target.
I was able to clean up old install files that were hidden in sub directories that saved me over 3GB. So even with a new machine, it can be useful for a good cleanup.
Utilities
On the maintenance side of things, I did run the maintenance actions and I did not see any speed increase. However, I can see them being very useful, especially after a system restore where you installed a bunch of apps or copied back a bunch of files. It will speed up the Spotlight search and Mail search by running system scripts that take care of this for you on a pre-defined schedule by the OS. With CleanMyMac you can control when they are run and when you know it would help to get a little refresh of those cache.
The repair permission and disk verification are both actions that should be run once in a while to make sure your machine is healthy.
The other utilities, Uninstaller, Privacy, Extensions and Shredder are all to be used manually. They help you remove apps and their settings, old browser cache and Skype conversations as well as OS extensions and even includes a nice little shredder that deletes and overwrites the files with random data so they can't be retrieved.
The Extras
CleanMyMac 3 comes with a nice little dashboard to show you the space available on your disk, the CPU and memory in used as well as your battery health.
It also monitors your system and can alert you of different events like high temperature, battery life or when your SSD is failing. This last alert is the most useful of them all as you can still backup your data ASAP before something bad happens to your disk.
The Results
I do have more space on my MacBook Pro, but I really can't tell if it is faster or not. It's a 2015 machine so it's already very fast. For somebody in my situation, CleanMyMac is most useful to get back a couple of GB as well as run routine maintenance when major changes happen to the system.
Overall, since I got CleanMyMac 3, I cleaned a total of 20.64GB off my drive in a very simple way.
If you have an older Mac or have been running your computer while upgrading from Mountain Lion to Mavericks, to Yosemite, to El Capitan, you are the perfect candidate for a through clean-up! You will get back many, many gigabytes of space and will definitely notice a speed increase of your machine. According to MacPaw the average user saves more than 50GB of space.
It would have been useful to schedule different tasks to get reminded in the future, and not just for the Smart Cleanup scan, but for specific tasks. Like run Check Permission monthly, run Smart Cleanup weekly, etc.
CleanMyMac is a simple and effective piece of software that you should look into, especially if you choose a 64 or 128GB Mac, the space you will get back will make you happy for sure!
Review Summary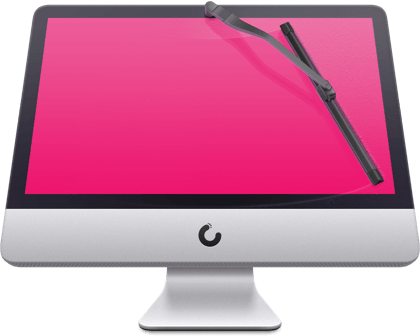 CleanMyMac 3 is a safe, all-in-one Mac cleaner that cleans up apps, data, and gigabytes of other junk. When you use Shredder, you remove data from your Mac without leaving any trace of it behind.
The Good Stuff
Ease of use
Beautiful design
Efficient cleanup
Useful utilities
The Bad Stuff
No schedule for specific tasks