---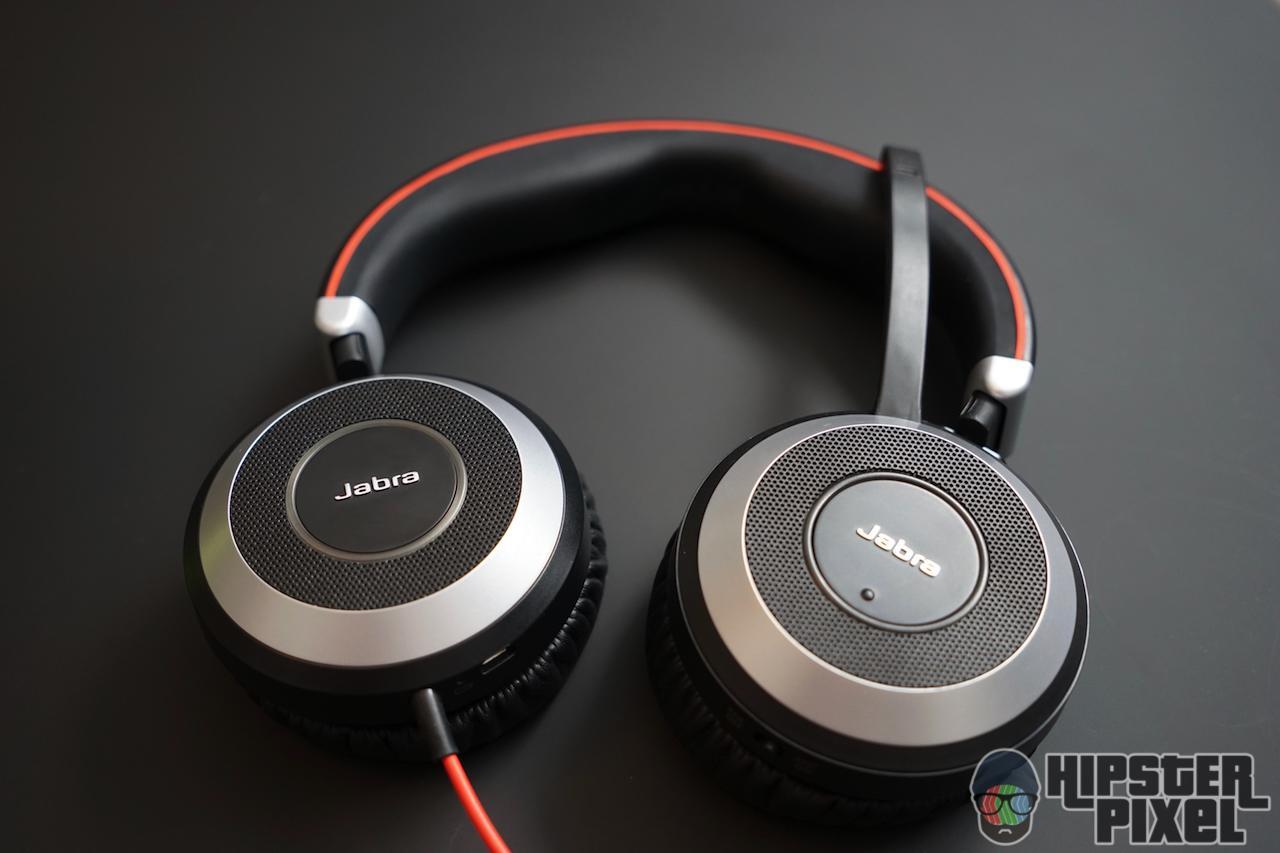 Jabra Evolve 80 Review, a Noise Cancelling Headset
In modern offices, we see more and more of those nice open space setup where all the workforce is laid out without walls, sometimes a mere 2-3 feet from each other. Although this is the best for collaboration and does offer a nice look on office photos, the noise is something that was left out of the equation. I have something to propose that will help in that regard.
The common saying is "put on some headphones". Albeit true and efficient, sometimes, you do not want to rock music at a high volume for long periods of time or surrounding sounds are simply not blocked enough. This is where active noise cancelling comes into play. Headsets, or earphones, with this technology actually try to cancel out certain frequencies to give you the impression of silence. Finding a great headset is not that easy, but I think I found one you will like.
The Jabra Evolve 80 is their top-of-the-line headset aimed for office use that can accommodate both call making users and music listeners. But what I find interesting in this headset is the inclusion of many small details that once summed up, makes a world of difference!
Design
The Evolve product line comes in 5 different models with or without the control unit puck, wired or wireless and with or without active noise cancelling. The model tested, the Evolve 80 is actually the one that offers all of the features except the wireless part.
The headset is wired ending in a 3.5mm jack that plugs into a control unit, which then plugs in your computer via USB. There are no drivers needed for your computer, it just works.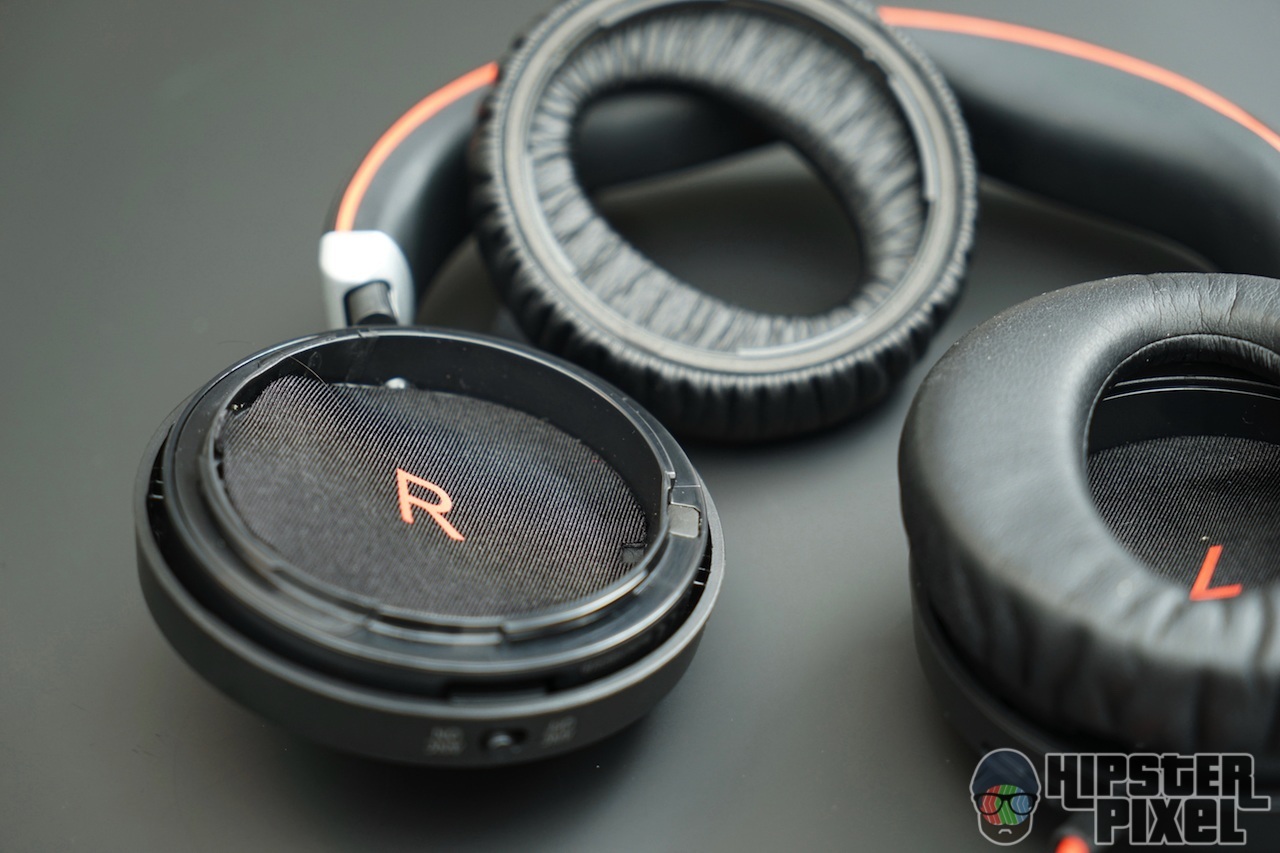 The headset has big ear cups that are very comfortable to wear, made of a very flexible foam. Contrary to what I was expecting, after long periods of wearing I was not sweating and they were still very comfortable. The ear cups can rotate for easy transport in the included pouch. The microphone arm is made of flexible material to fit your mouth position and can rotate to be tucked away when not in use.
The headrest is adjustable and includes a rubber covered foam that sits very comfortably on your head. It's actually one of the best headrest designs I've had the chance to test.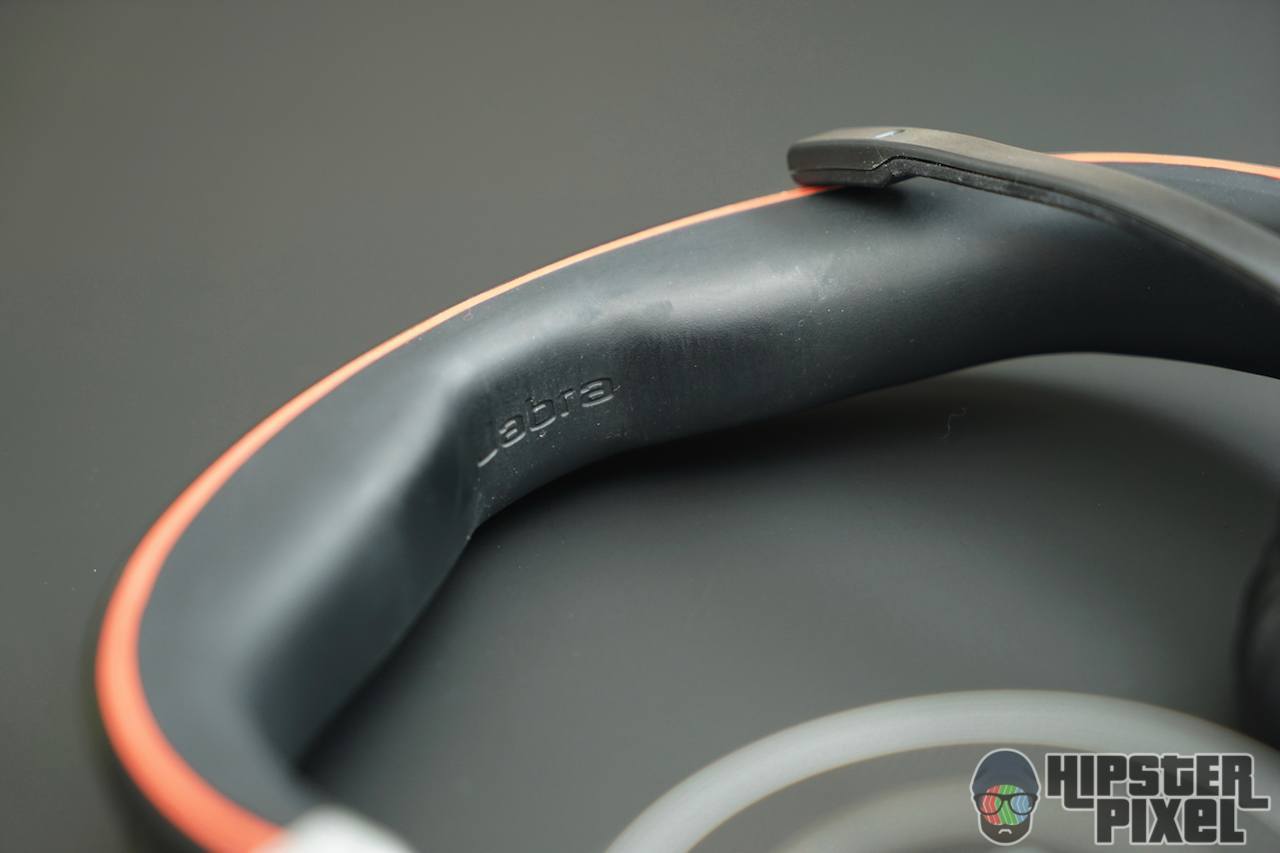 If you remove the ear cup foam pieces, you will see that the speaker assemble is actually oriented towards your ears. Not sure if it has to do with the active noise cancelling, but it sure helps get better audio out of this headset!
Features
Passive and active noise cancellation
Integrated busy light
Compatible with phones
USB Control Unit included
Can transfer calls for Skype for Business
Photo Gallery
Office Use
The main feature for office use is the active noise cancelling. This is included inside the headset and works with or without the headset connected to USB. Thanks to an embedded battery, you do not need to change a AAA battery like some competing headsets. There is a switch to turn the feature on or off near the base of the right ear cup. Also, once the feature is on, you can tap a large circle button on the right ear cups to quickly enable or disable the feature when a coworker needs to chat.
Easy to setup and activate, I found the feature to be very effective. When listening to voice or music there is no noticeable hiss and all constant sounds like fans, ventilation or other office related noises are gone! It really works well!
When no sound is coming through the headset, however, you can hear a slight hiss and for some reason when putting them on or turning the ANC ON, I feel a weird pressure feeling on my head. It's hard to explain, it is very weird. Therefore, I suggest you always have music going through the headset when you put them on. After music or sound is playing, the feeling is gone.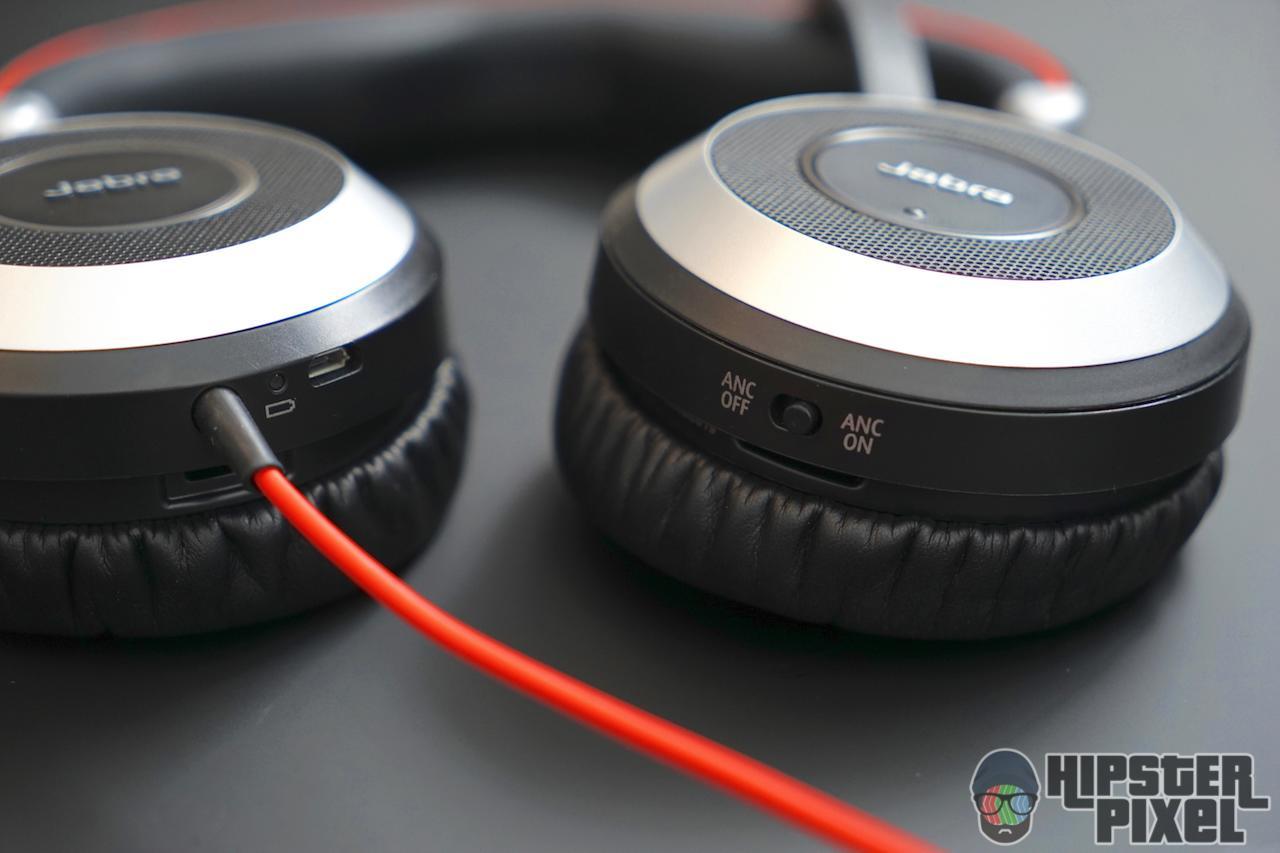 The control unit allows you to increase/decrease the volume, mute the mic, transfer a call to a mobile device and activate one of the best features the headset has, the busy light! It seems like nothing, but having this busy light on is what makes coworkers come by later when they see you are busy. I always turn it on when I'm on a call and never get disturbed by a coworking that thought I was listening to music.
The control unit also has a circle of foam that makes it stay where it is on the desk. It makes sure the puck is always ready to receive your command.
Music Use
When listening to music with the ANC OFF, you will notice the sound is hollow and seems to be projected from far away. Therefore, I do not recommend you use this headset without ANC turned ON. The sound is much richer and both low and high frequencies reproduced with more fidelity.
All around the sound quality is very, very good and music listening is on par with other headset in the same rice range.
Conclusion
The Jabra Evolve 80 is the best headset I could try that offers the best of both the office world and music world in a single headset. You can use it at the office to crank up your productivity to 11 and then unplug the 3.5mm jack and leave for the day while still having great sound and active noise cancellation on your commute trip to home.
The ear cups and the head rest are amazing and the headset would be perfect if it was not as tight. I do not think I have a larger than average head, but the headset is very tight and actually hurt after longer period of use. I managed to alleviate the pressure a bit by place the headset on a soccer ball for a day but storing it back in the pouch seem to have cancelled the effects. Due to the angle of the headrest, the larger the head the tighter it will be. Hopefully, I will be able to leave them on a soccer bar for longer periods and become an even better headset.
The active noise cancellation is very good, but it comes second to Bose's QuietComfort 25 headset . It's very close but you do hear a bit more of a hiss when no music is playing. But you get many more features that give the Evolve 80 a better office contender.
All in all, the Evolve 80 are strongly recommended for those looking for a great solution that works well for both office and music use. If they could be just a little it wider, they would be even more amazing!
Review Summary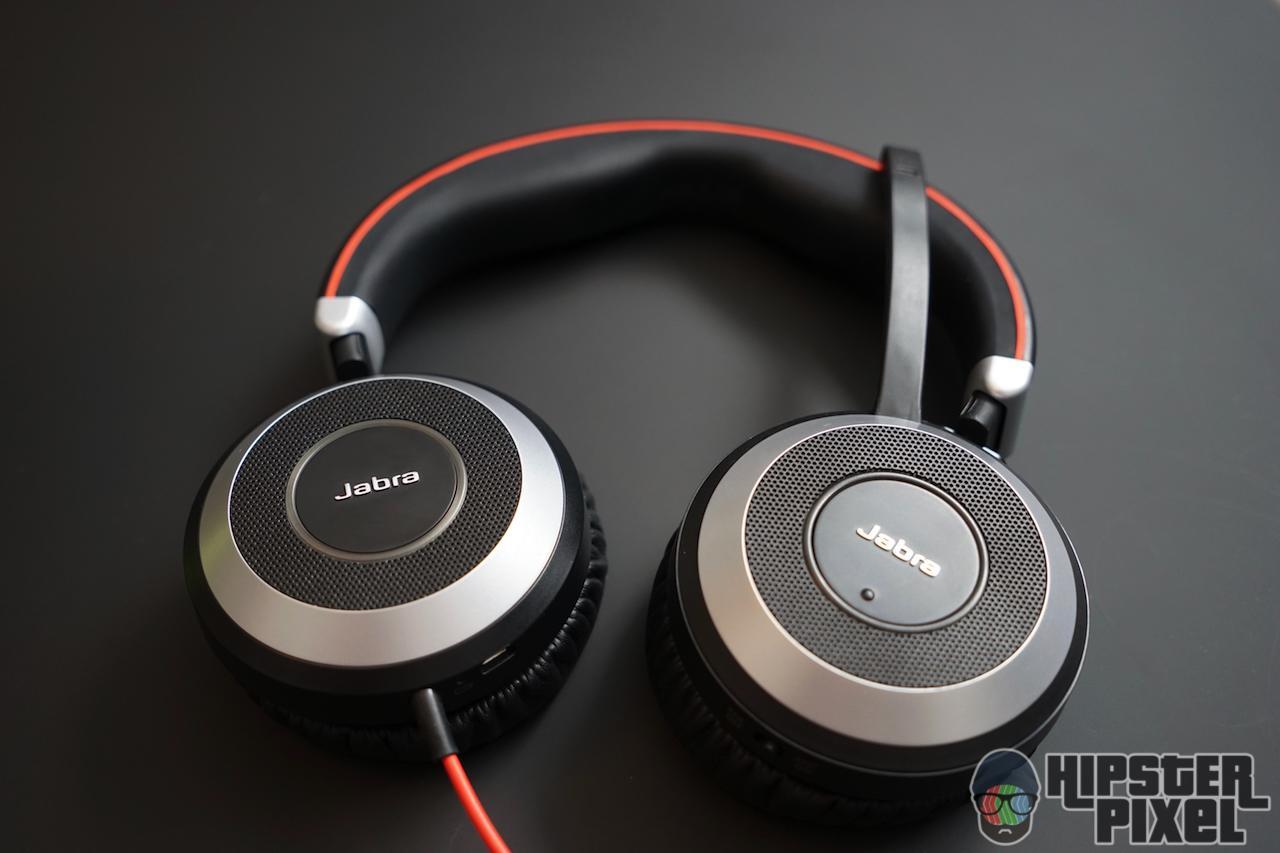 The Good Stuff
Active and passive noise reduction
Comfortable ear cups
Great design
Control unit is great
Great for music too
The Bad Stuff
Headset too tight
Small hiss when ANC active