---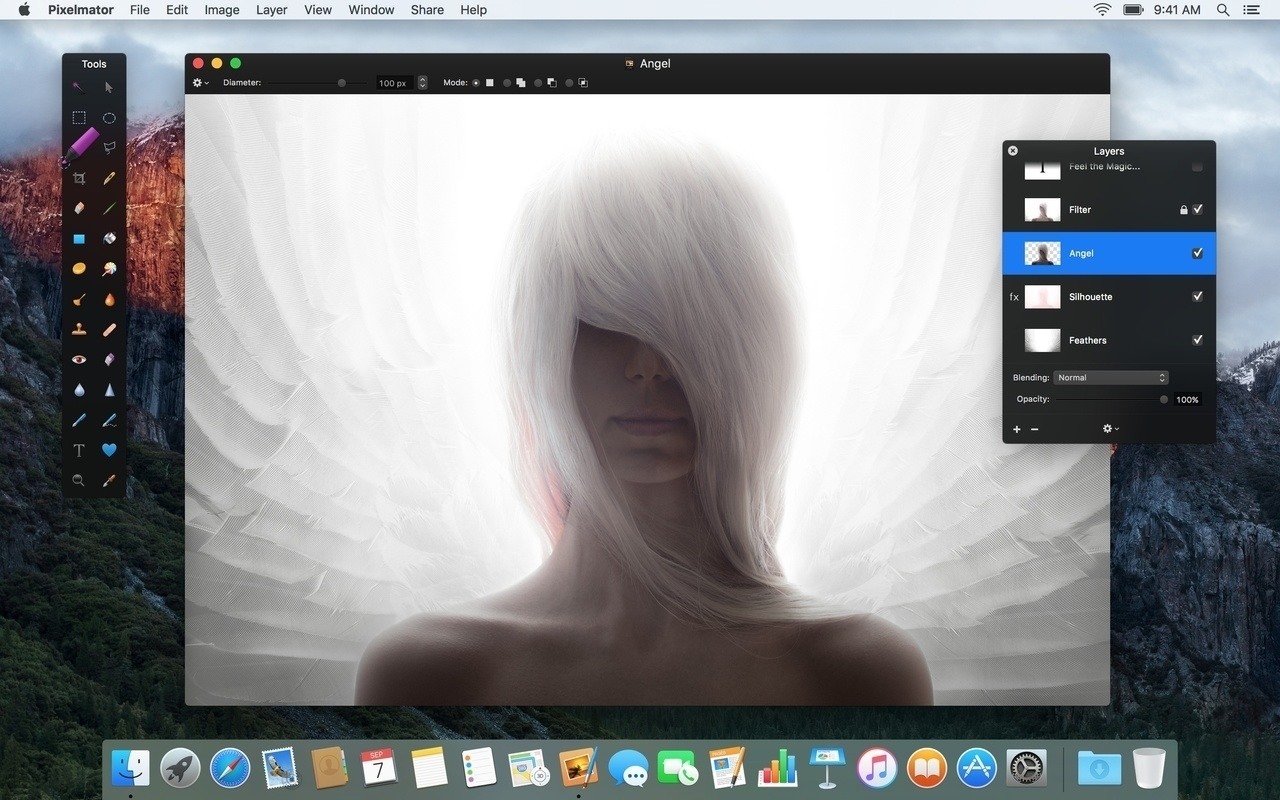 Pixelmator for OS X (Short) Review
I always root for the new thing, the underdog because so many times in the last decade I've been reviewing tech, I've seen great idea throw out established product or service out the door. As sad as it is for the old dog, I've never been let down by new comers with a strong new idea or a brave new way of thinking outside the box.
In the realms of photo editors, Pixelmator is a perfect fit as a contender against the Photoshop of this world. It offers a pretty interface that follows the OS X guidelines with a dark mode that is very easy on the eye. The interface is simple enough and minimalist so it does not deter new comers, but hides enough functionality that experts in the design and photo fields can wield a great powerful weapon to tackle their work. If you want to see all of the details, take a look at tech specs of Pixelmator for Mac OS.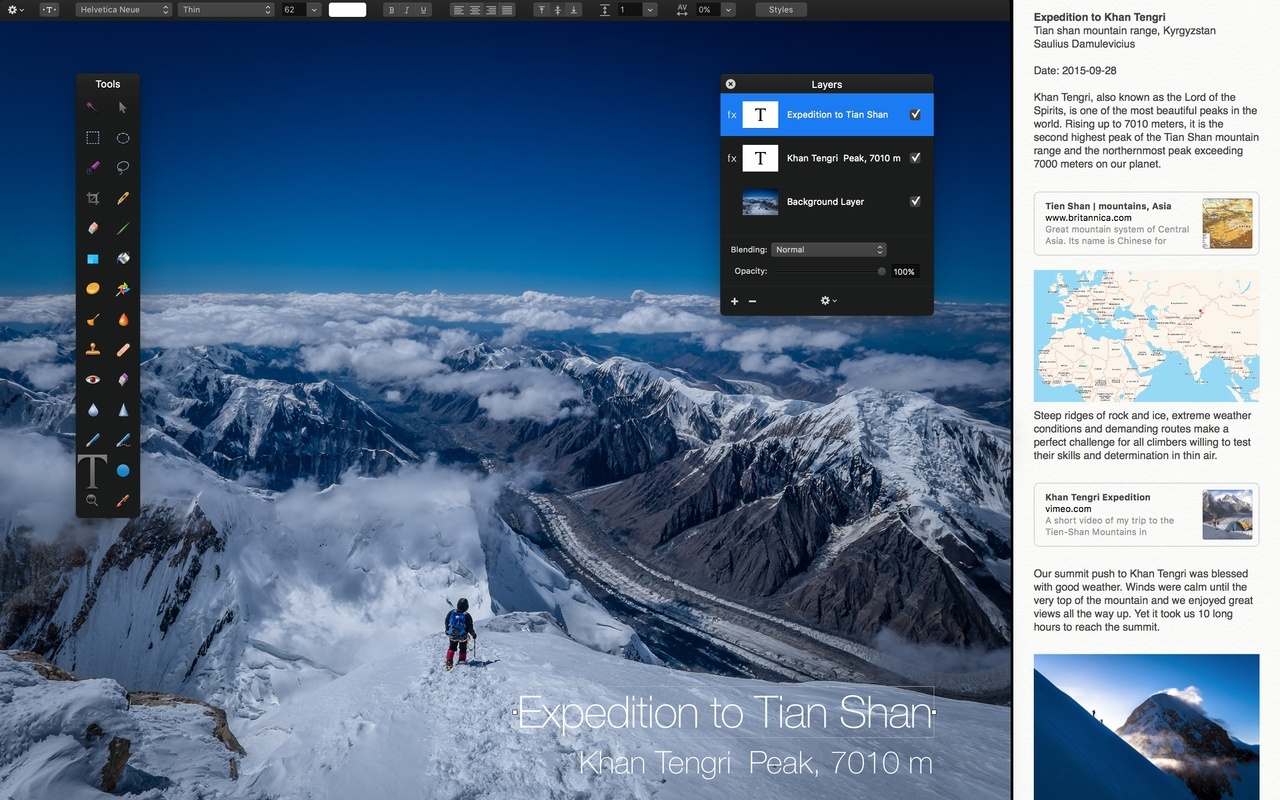 What appears as a simple photo editing software offers features that are very powerful and can, with easy, move subjects from photo, offer pixel-art optimized tools and it even includes effect tools to give your photos a surreal look.
If you ever want to learn how to wield this awesome tool, the Pixelmator offers videos to show you how to use all of them features. The currently have 84 videos on Vimeo to help you out!
Harnessing the Power of New Technologies
If there is a field where Adobe still has problems is following the new technologies, Apple brings out every year. Be it harnessing the power of your GPU with OpenCL or simply handling Retina screens in all their greatness. At the complete opposite spectrum, Pixelmator is always on the bleeding edge following Apple releases counted in days with an update and the new features! For example, on October 15 2015, they release Split View, Photos extension, compatibility with El Capitan and Metal-based distortion tools a mere 15 days after the release of El Capitan!1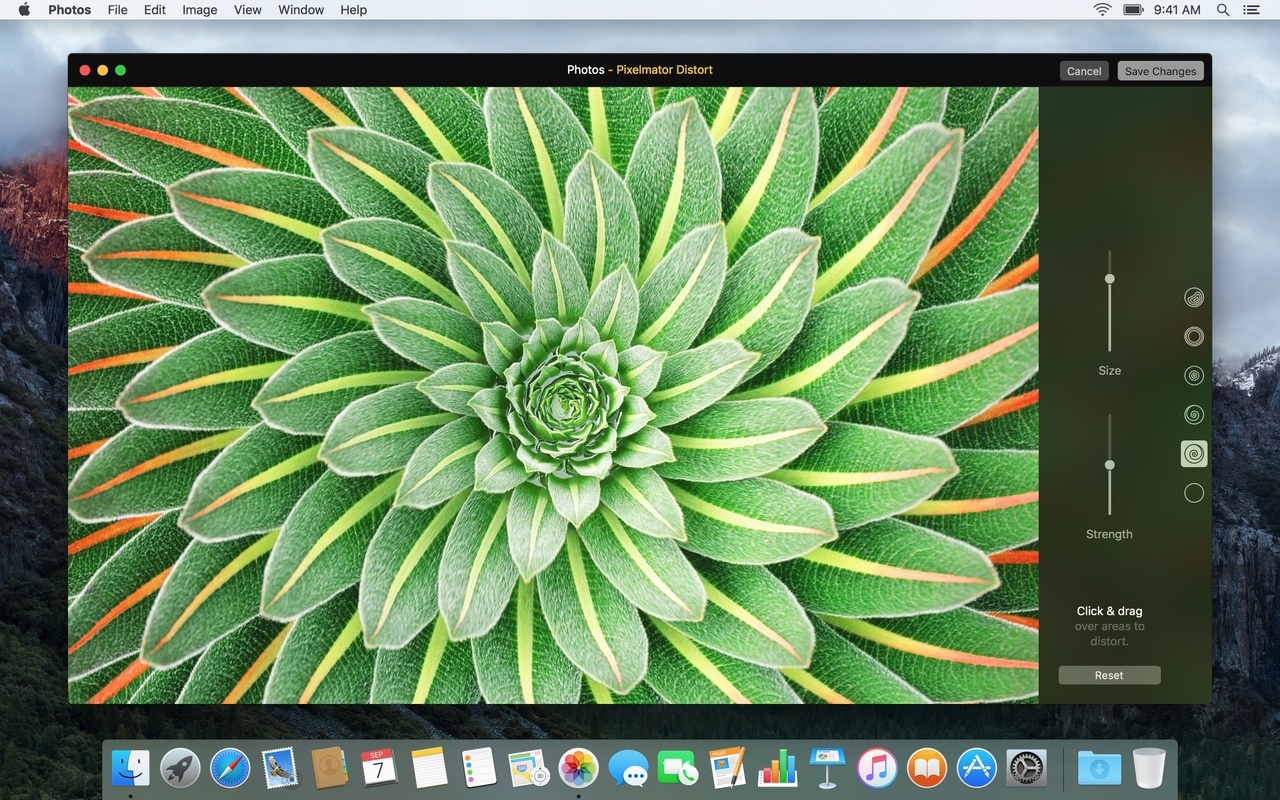 I remember the months it took for Adobe to fully support the Retina screen in both opened image files and its interface!
The most recent major releases added support for the 64-bit architecture, the Core Image framework provided by Apple that harnesses the power of OpenCL and your GPU to make those photos edit very fast. You cold see from 1.4x to 2x increase and speed thanks to these new features. It also embraces Handoff between the Mac OS and iOS app as well as full support of iCloud Drive.
Finally, the best thing about Pixelmator is that it does not cost 15$ per month or a 500$ one-time payment. It's only 29.99$US in the Mac App Store and often go on sale at 14.99$US.
What are you waiting for, get yourself a modern and power photo editing software that is the most you can get for your bucks!
Pixelmator for Mac OS — 29.99$ Pixelmator for iOS — 4.99$
This also takes into account some lead time for Apple's approval process. Impressive! ↩