---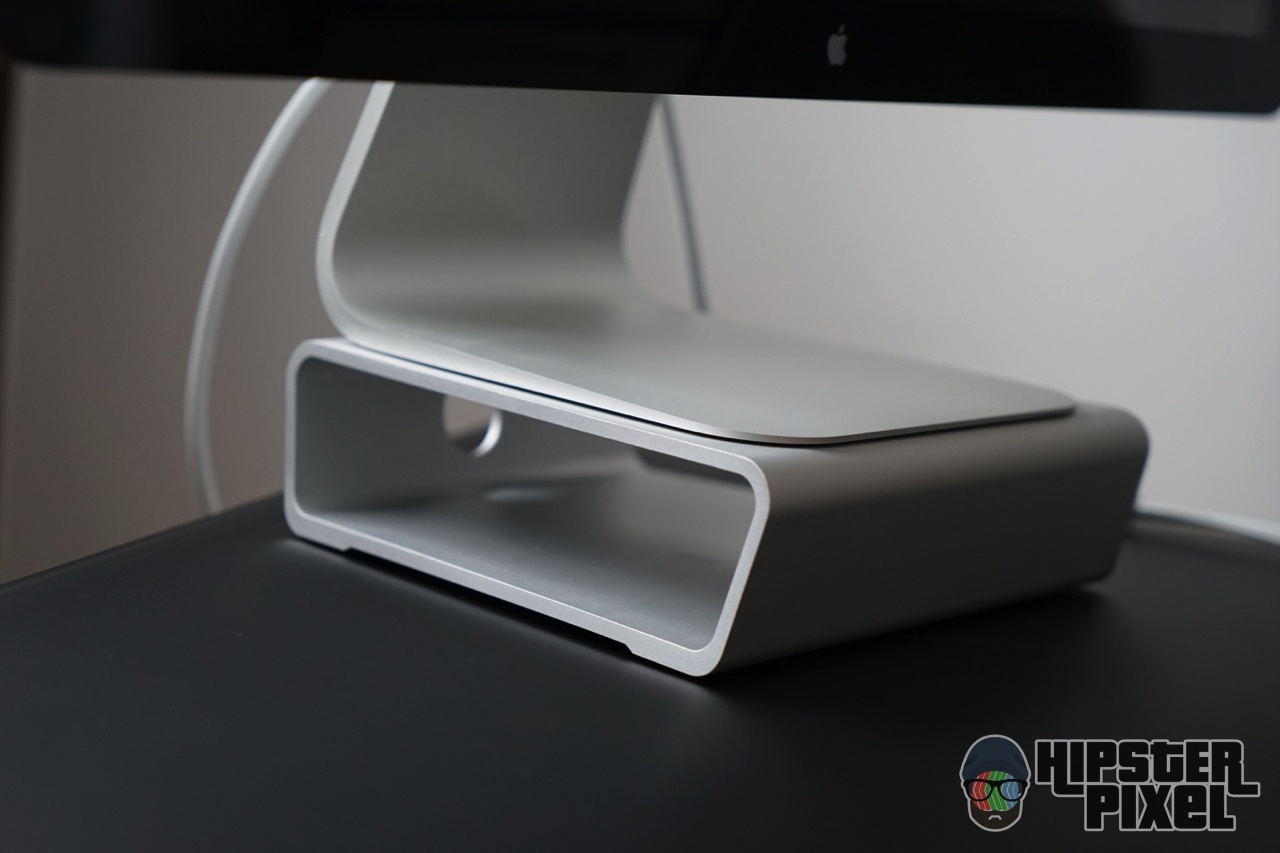 Sometimes the simplest product is the one that you are really missing. Forget about all those weird monitor stands for your Thunderbolt Displays or iMacs, the bare minimum of a piece of aluminum is exactly what you are looking for.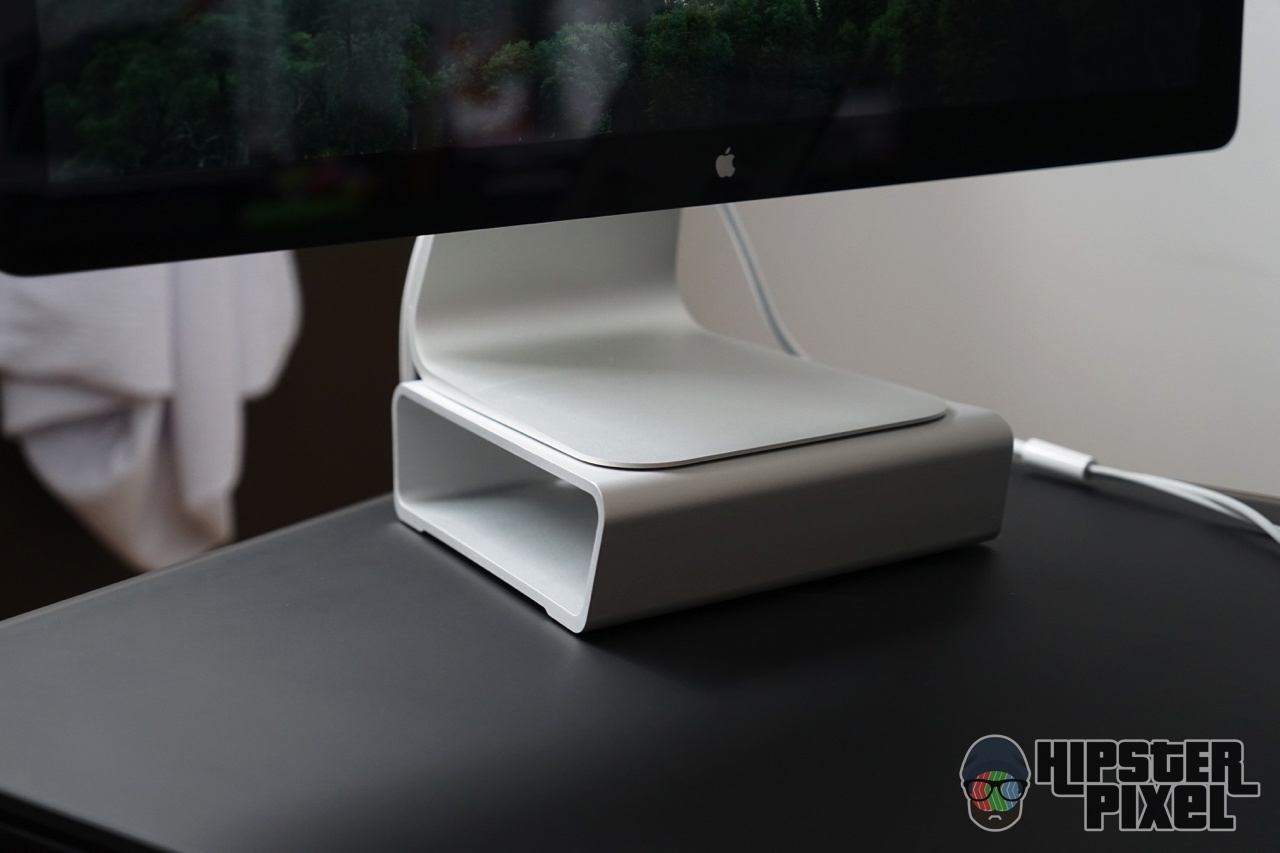 Elevation Labs, the great design company behind the Elevation Dock I love so much (and reviewed (FR)) has come up with a new stand that is a real soul mate to the Thunderbolt Displays. It fits in terms of size, design and finish.
You get a piece of extruded aluminum that has the same shape as the foot of your Thunderbolt Display. It also has a hole in the back, just like the monitor, so you can run your cables through. I personally have an external USB 3.0 drive in there and I never see it unless I look at it from the side.
Features
Strong thick aluminum construction
Same finish as your Apple products
Minimal space and storage included
NanoPad suction to stock to the foot
Gallery
There's not much to say other than the finish make it look like an Apple product and the design fits perfectly the iMac and Thunderbolt Display on both size and fit.
I highly recommend it if you have one of these products as they do not take up space on your desk and even securely sticks to your monitor or iMac foot with their NanoPad temporary and washable sticky material.
Highly recommended! 1
It seems the Elevation Dock is sold out. I'll update this post once I get a confirmation on when new units will be available. ↩
Review Summary
Elevation Stand
Elevation Labs Inc.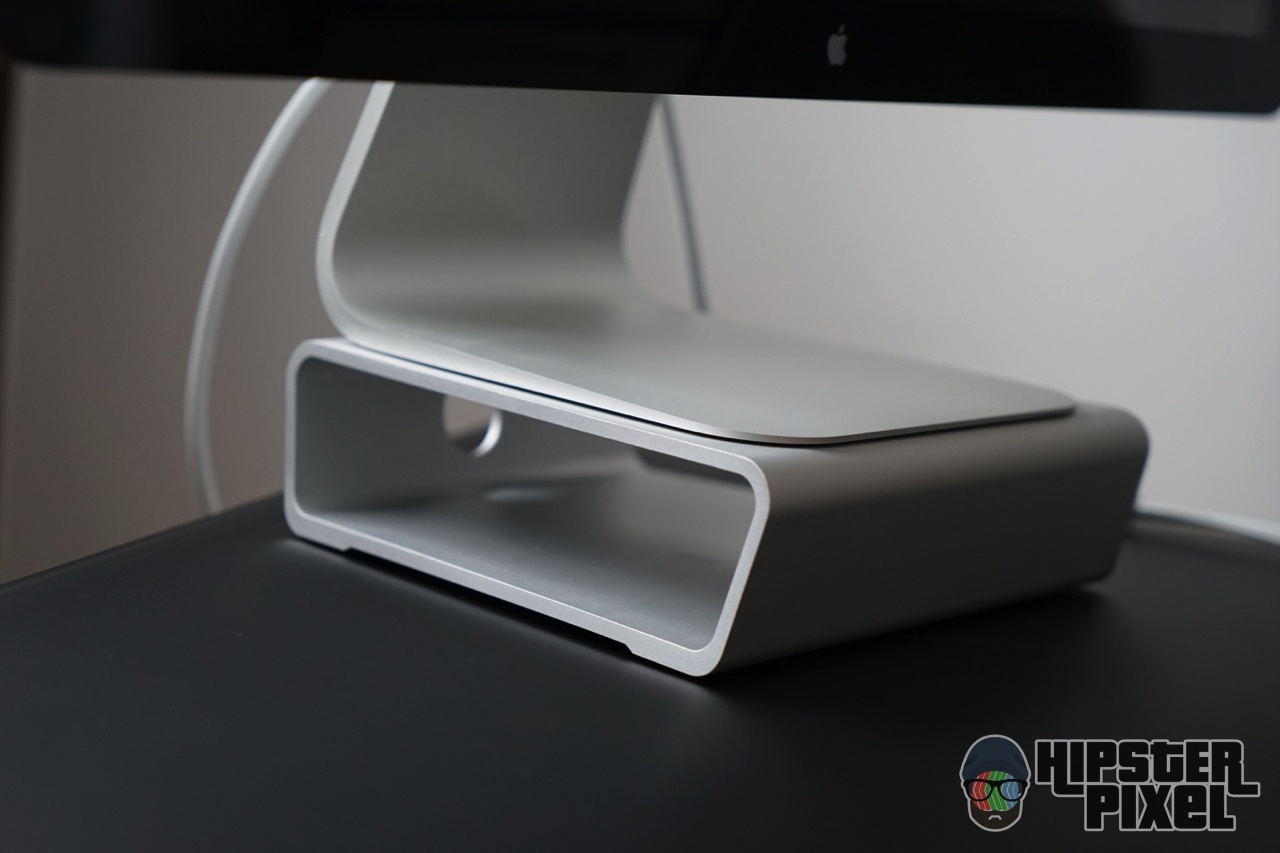 Aluminum mount design expressively for your iMac or Thunderbolt Displays with the same size and finish for a perfect match.
The Good Stuff
High quality product
Exact same finish as Apple's aluminum
NanoPad sticker secures it
Nifty hole and storage space
The Bad Stuff