---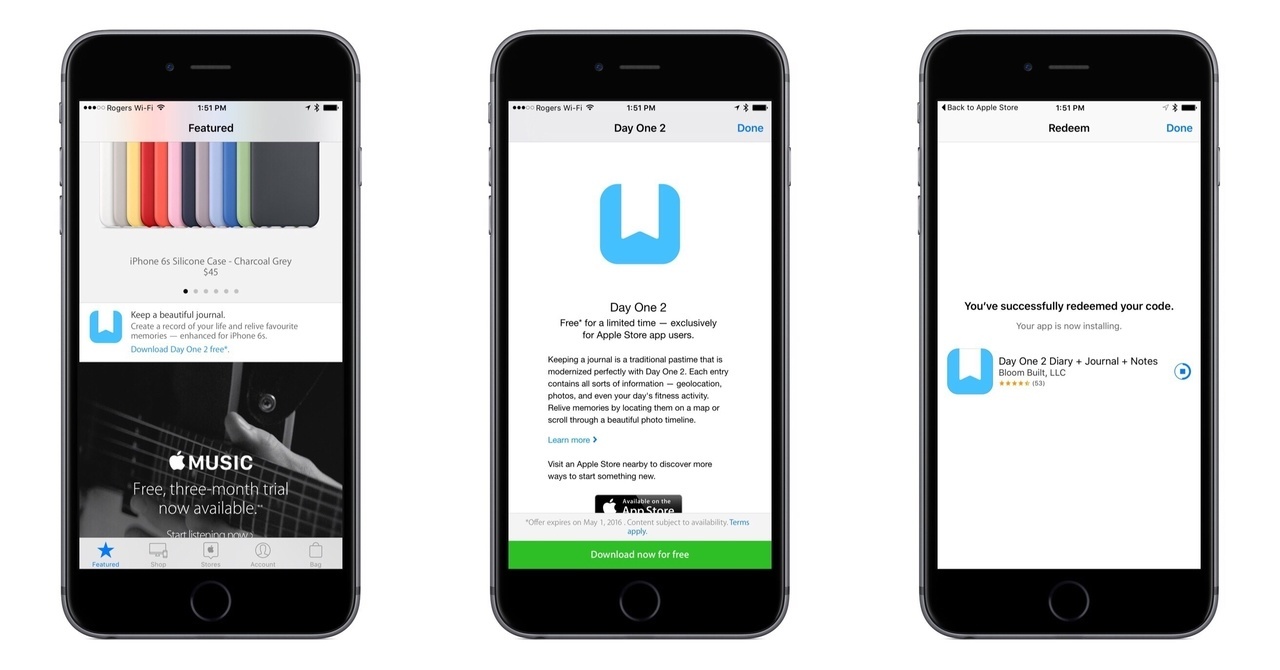 Day One 2 Is Free! (7$ Value)
Apple is offering Day One 2 free for a limited time. You can get it for free on the Apple Store app, not the App Store! Follow these instructions to get your free copy:
Open the Apple Store app on your iPhone or iPad
At this point you should be on the featured screen that shows an ad for iPad Pro
Navigate down the screen until you see the Day One 2 icon and the words "Keep a beautiful journal", tap this banner
Tap the 'Download now for free' green button and follow the on-screen directions
Refer to the above picture for how it looked on my iPhone.
Day One 2 on the App Store is currently on sale at 4.99$ (but will go up to 9.99$ soon). And at the same time, the Mac OS version is 25% off. Get these apps while they are hot!
Day One 2 (iOS) - 4.99$
Day One 2 (Mac OS) - 29.99$