---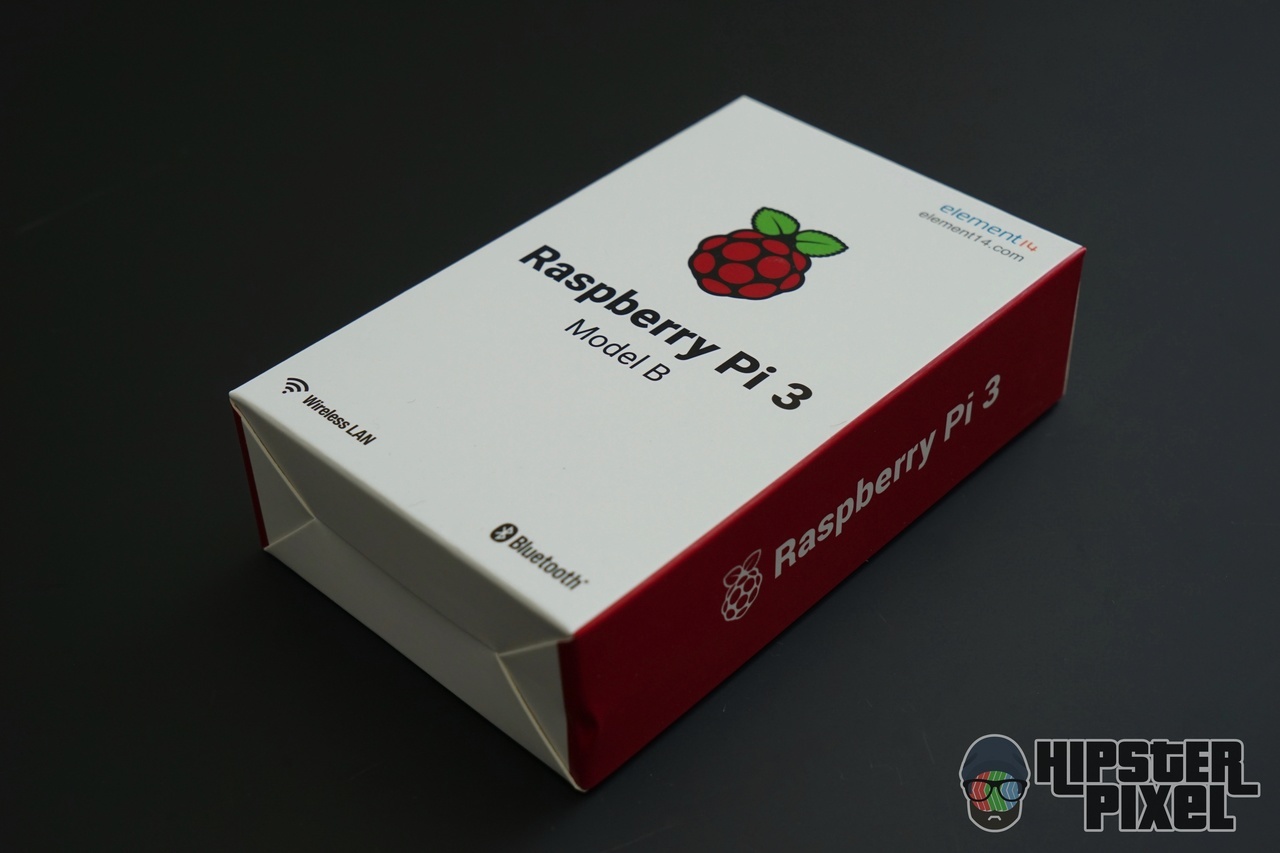 The Raspberry Pi foundation just released a new model of its top of the line 35$ computer the Raspberry Pi. This time, adeptly named Raspberry Pi 3 gains a few new features and has performance jumps that will be very appreciated.
If we go back in time, the Raspberry Pi Model B+ got a design refresh and then the Raspberry Pi 2 kept the same design and increase the memory and CPU power. This time, again, same design but with a newer CPU and, finally, Bluetooth and Wi-Fi are built-in! No more little dongles!
Design
The design is exactly the same as two previous iterations, you can take a look at the gallery below, they are really hard to differentiate without looking at the board itself.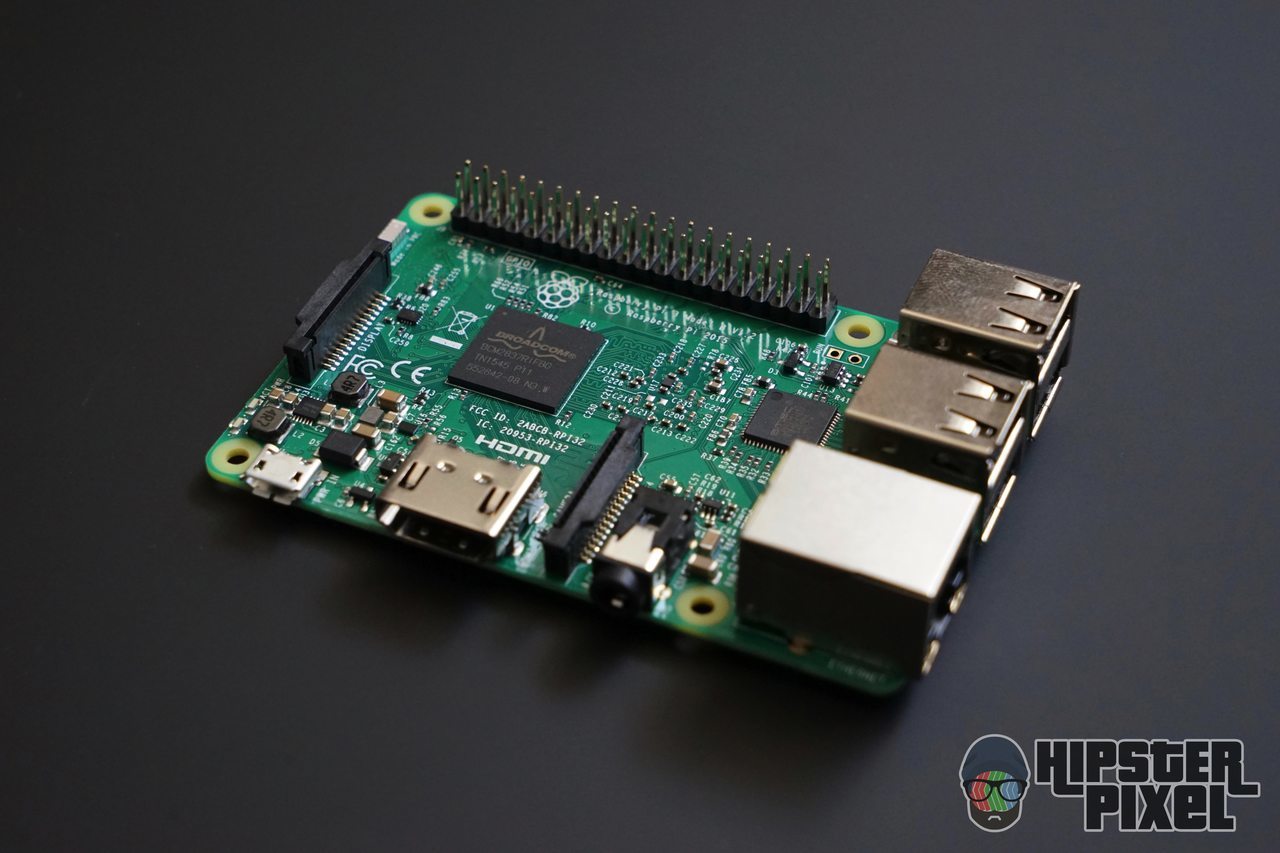 We still have the 4 USB ports, HDMI port and GPIO pins as before so your cases will fit without any issue.
Since the very first Pi in February 2012, 8 million RPi have been sold, and out of those 3 million were Raspberry Pi 2 devices just launched February 2015! We now have a fourth generation that will most likely sell even more units thanks to the new on-board wireless capabilities that makes it easier than ever (and cheaper) to get a complete computer experience!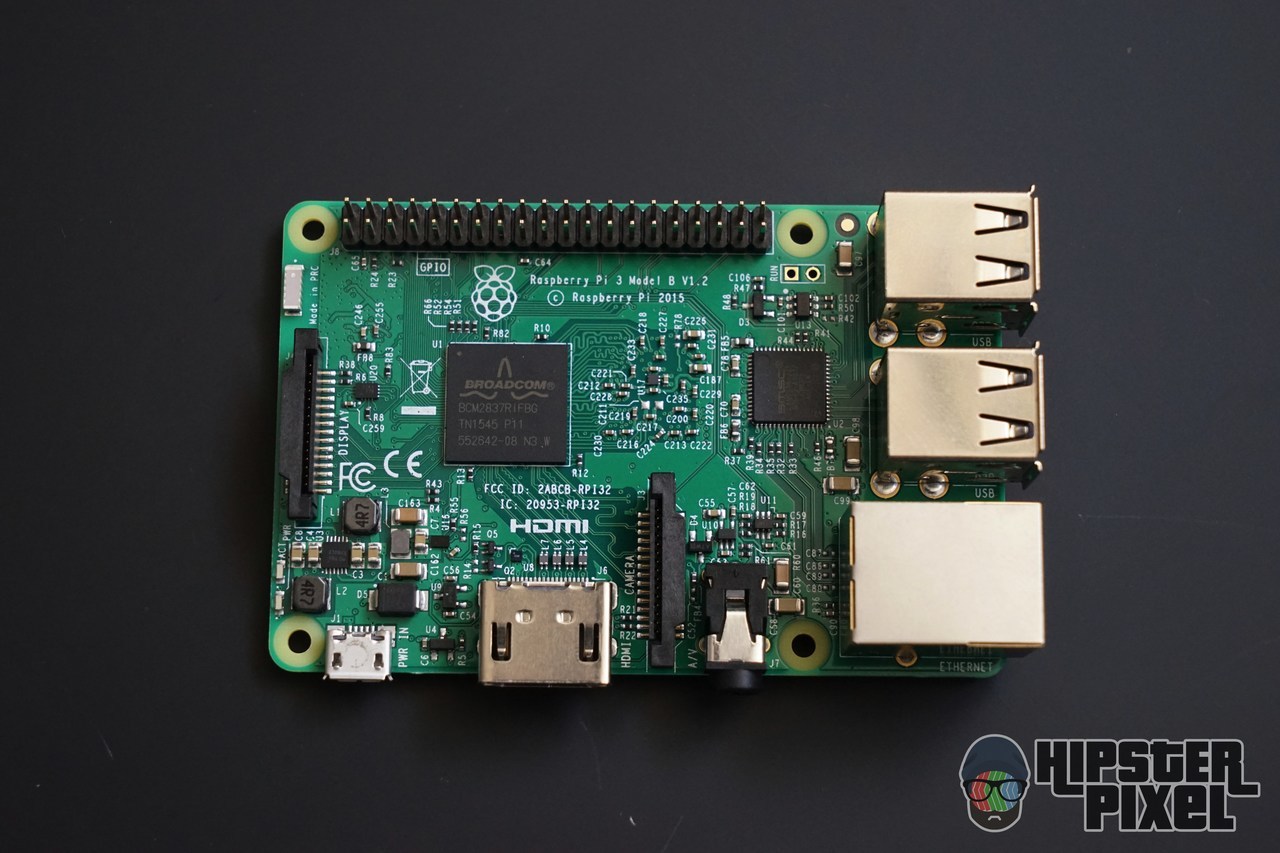 I'm sure tinkerers will also love the reliability of a Broadcom BCM43438 wireless combo chip instead of cheap USB dongles.
We have tested the Budget Kit available at BuyAPi.ca for 69.95$CA at the moment of writing these lines. It comes with a HighPi case, a 2A power supply and two aluminum heat sinks.
Features
1.2GHz 64-bit quad-core ARM Cortex-A53 CPU
System on a chip Broadcom BCM2837
1GB LPDDR2 (900 MHz) memory
10/100 Ethernet, 2.4GHz 802.11n Wi-Fi
Bluetooth 4.1 Classic, Bluetooth Low Energy
Same port as previous generation
The Bluetooth chip used even has Low Energy so you can power your RPi and make it a smart device even easier than before without increasing its power consumption too much.
If the previous models needed just under 400 mA, the RPi 3 needs a bit more power just under 600 mA, so if you have a resource intensive processing, you might need a more powerful power source.
Performance
Here comes the fun part! I have run the usual benchmarks on the new Raspberry Pi 3, the exact same I ran on the Pi 2 I tested last year on Blogue de Geek.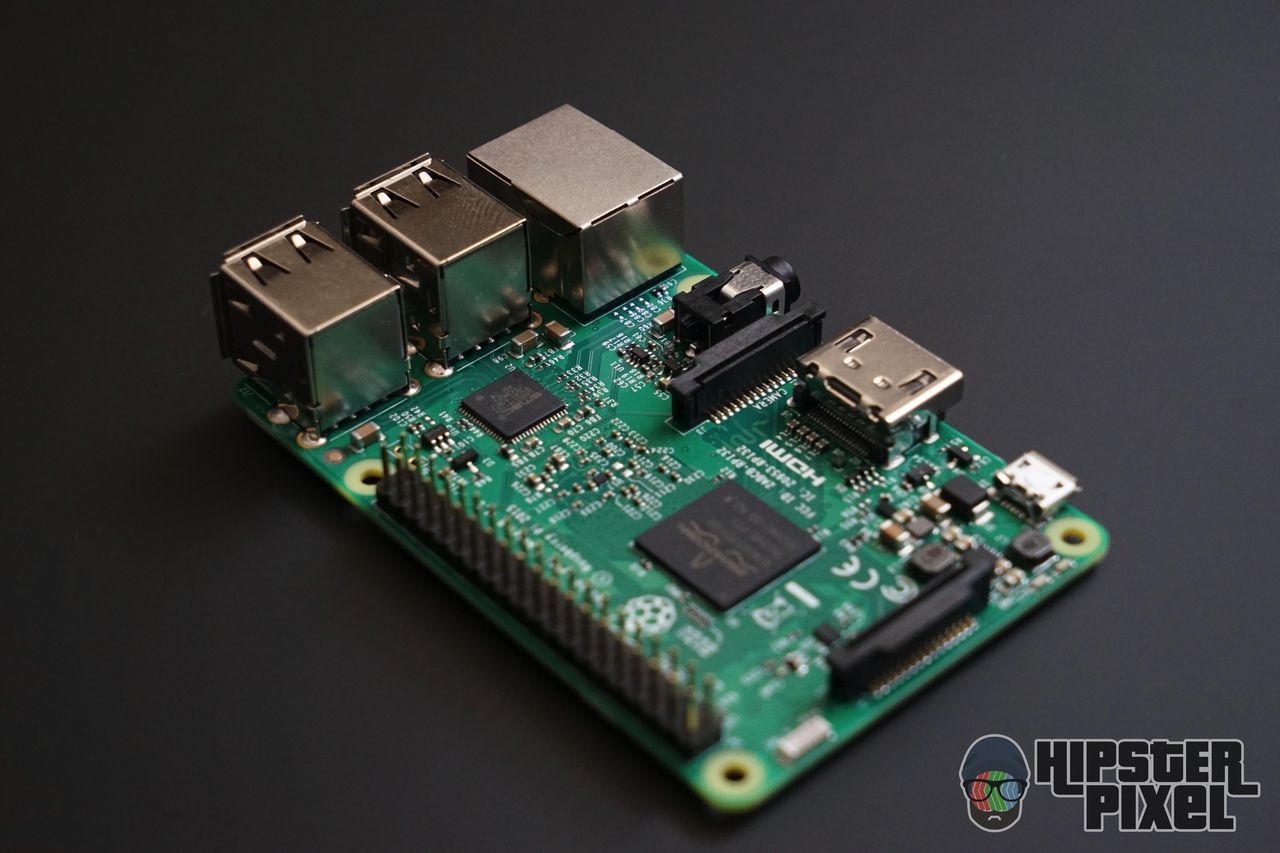 Here are the results:
| | | | |
| --- | --- | --- | --- |
| Test | Pi B+ | Pi 2 | Pi 3 |
| CPU 1 thread | 502s | 296s | 182s |
| CPU 4 threads | 503s | 74s | 45s |
| Memory 1GB | 2.85s | 0.94s | 0.54s |
| Memory 3GB | 8.55s | 2.70s | 1.01s |
| File I/O (write) | 39.3s | 24.3s | 31.65s |
| File I/O (read) | 0.8s | 0.2s | 0.08s |
Both the 1 thread and 4 thread benchmark are much faster, almost twice as powerful as the previous generation! More precisely, 40% faster!
Memory reading and writing is also faster thanks to the CPU having a faster access to the memory.
The File I/O differences seem to be off in my tests, probably because I did not use the same microSD card as last time. You can disregard these numbers as they are linked to the model and specs of your card more than the Pi itself.
Raspberri Pi 3 vs Older Genrations
Conclusion
The Raspberry Pi 3 is a welcome new product that will make the setup and access to a full-fledge compact computer easier than ever. The performance boost actually makes the Pi usable as a desktop computer for the very first time without waiting constantly for the input to be processed.
Review Summary
Raspberry Pi 3
Raspberry Pi Foundation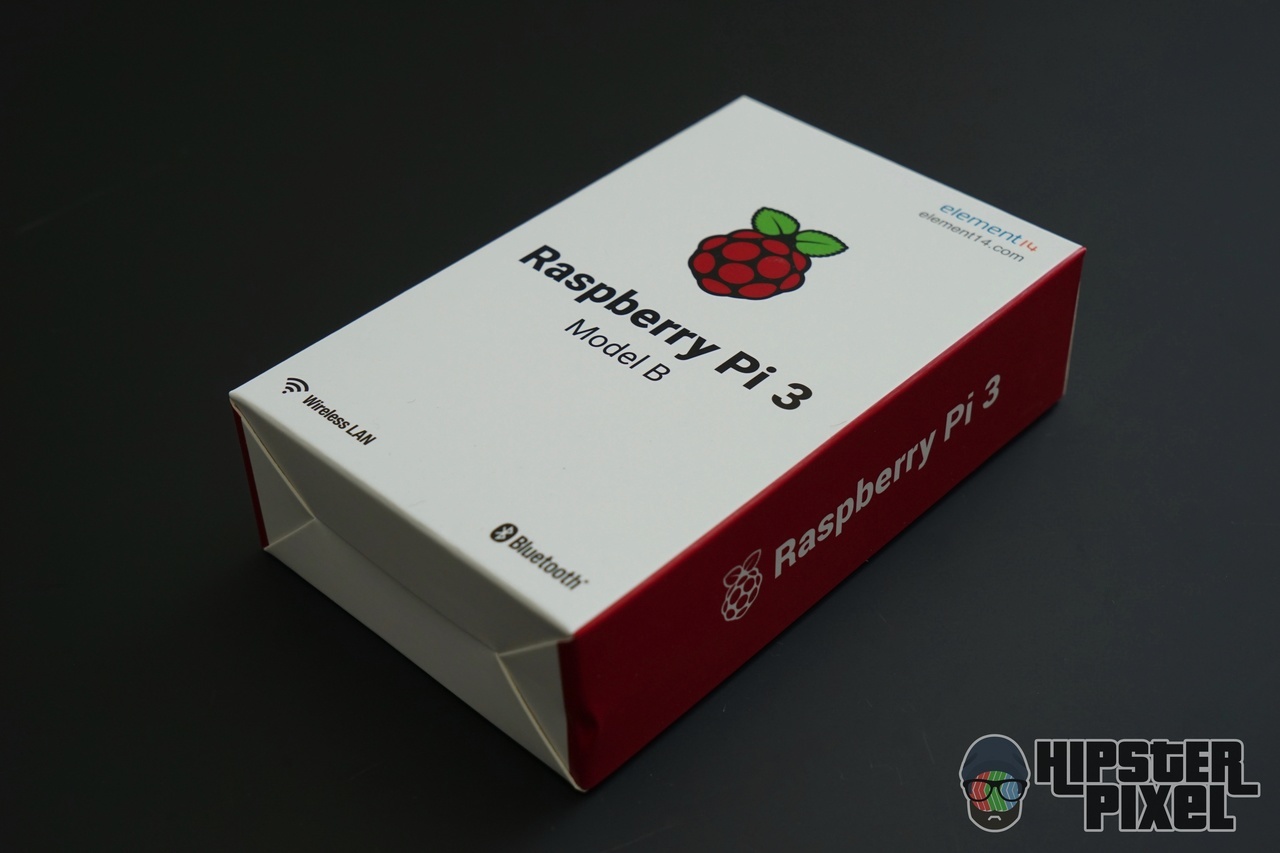 Fourth generation Raspberry Pi with wireless (Wi-Fi and Bluetooth) capabilities and a faster CPU.
The Good Stuff
Wireless capabilities
40% faster CPU
Same design as Model B+ and Pi 2
The Bad Stuff
Power requirements increased