---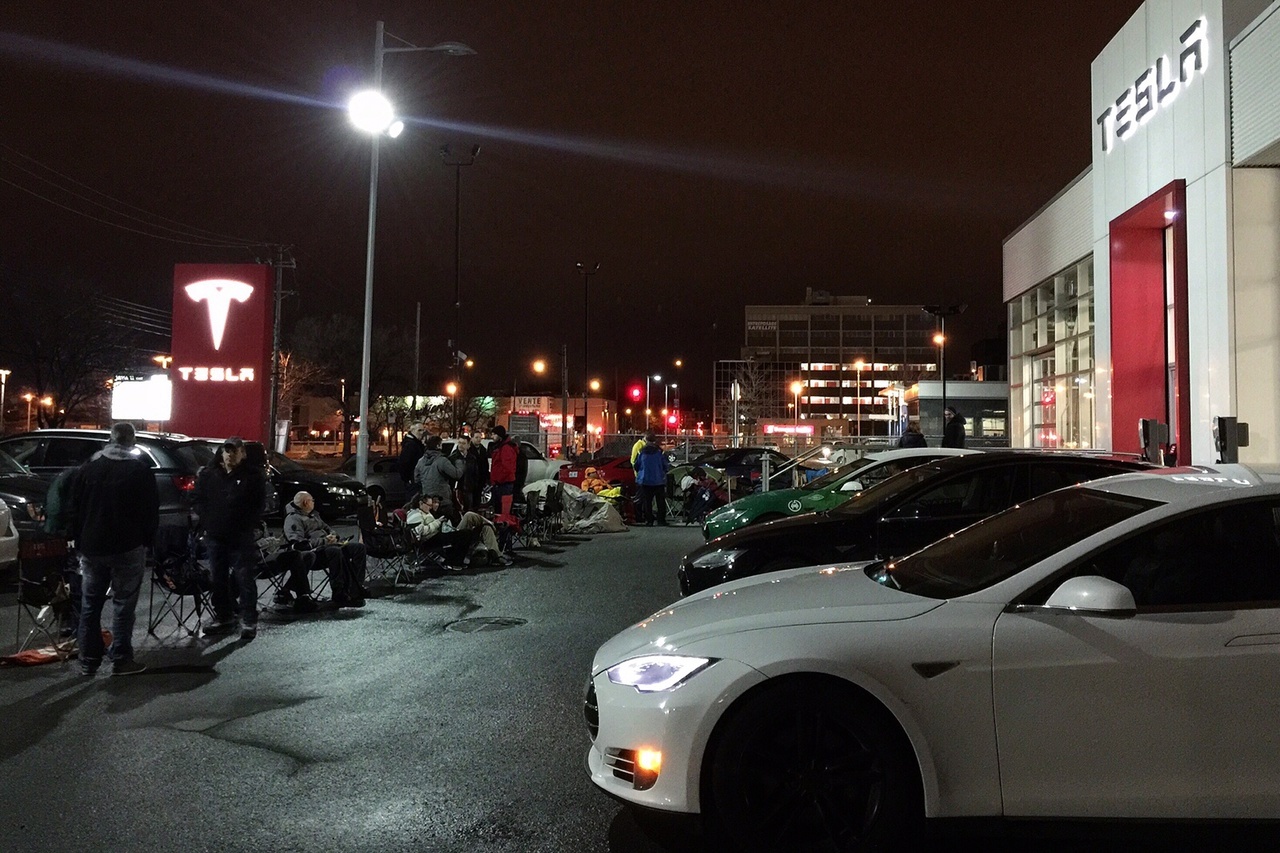 Tesla Model 3 Reservation Is Just Like an iPhone Launch Day
Today is the day electric car enthusiasts have been waiting for, for many years. The first fully electric and affordable with a decent range car, the Tesla Model 3 is open for reservation in all the different Tesla stores across the globe. Just like an iPhone launch day, people have been gathering on the store porches since yesterday with tents, chars and, in Montreal, umbrellas.
Christian Roy, the first Tesla taxi in North America is at the Montreal showroom with 3 future Tesla customers, waiting for the doors to open. At around 10am, more than 200 persons were in line waiting for their chance to reserve the future car that no one still has seen!
Here are few pictures taken by Christian this morning. Thank you for sharing those with us!
You can reach Christian for a ride in Québec City, QC (or Montréal when he's around) on his cell at (418) 265-2612 and follow him on Twitter TeslaTaxi or on Instagram under the same name.
What's a Model 3?
As opposed to iPhones for which we have sneak peaks a few weeks before they actually are for sale, no one know exactly what will be the Tesla Model 3. We know it's going to be a 35,000$US car, before incentives and have a +200 miles range (300 km). It will go against the Audi A4 and BMW 3-series cars in terms of comfort, luxury and options. So potentially same (or cheaper) price tag but you get a fully electric car.
Tune in tonight at 8:30 PM Pacific time (11:30pm EST) for the unveiling of the car. Elon Musk, Tesla's main man is presenting the car tonight and he has already announced another event at a later date where we will dive in deeper in the details.
For us Canadians, I'm looking for all the details knowing that resident of Quebec can have an 8,000$ incentive when purchasing a 100% electric car.
I will replace my hybrid with a Model 3, but just not now.