---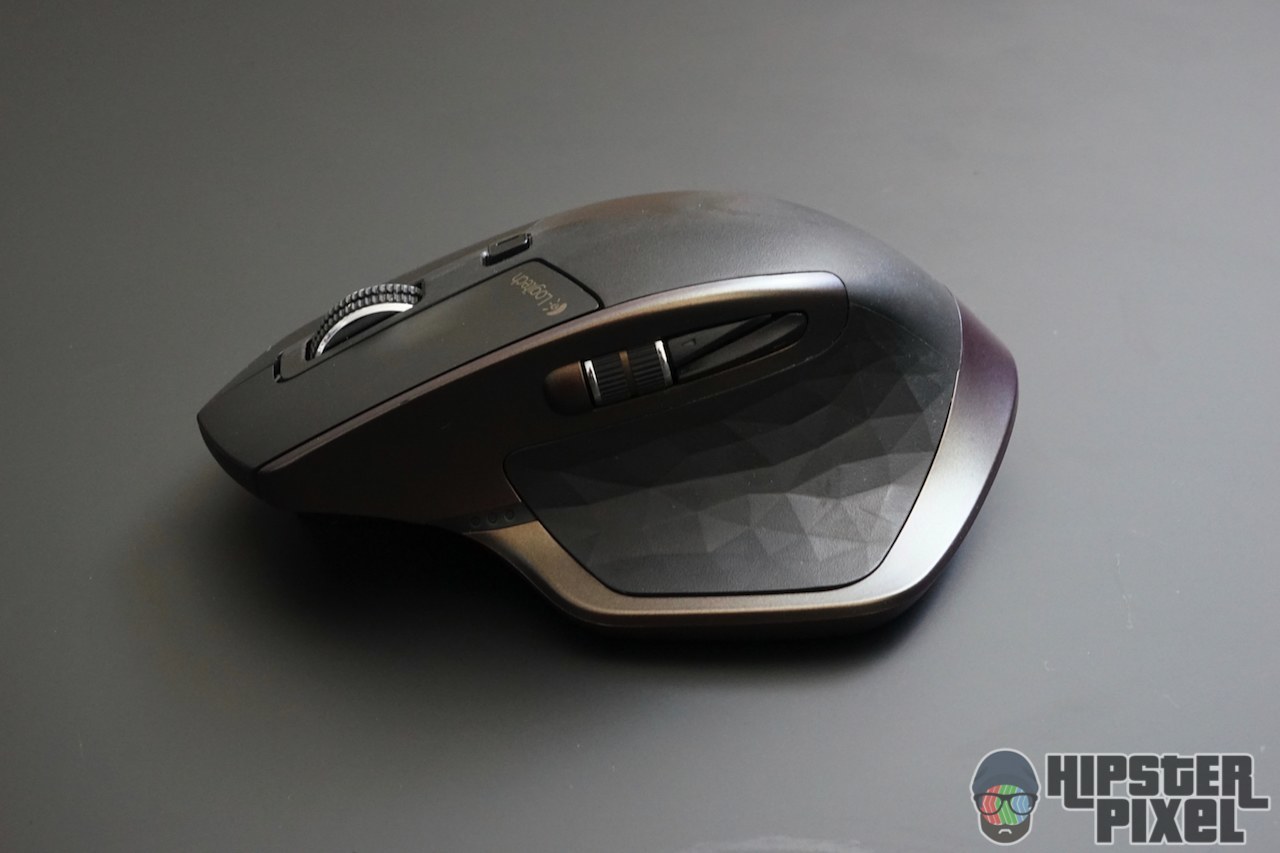 Logitech MX Master Mouse Review
We don't see an exciting new mouse released every year in the consumer market. Gamers is another realm of possibilities. So when Logitech releases a new MX-serie mouse, I paid attention, closely.
The MX Master is the latest big, multi-button, mouse release by the peripheral and accessory maker. It supercedes the Performance MX that was for many years my go-to mouse with a comfortable design and great features.
Logitech MX Master
The MX Master follows in the footsteps of its predecessor and offers a similar, albeit more aggressive, design with its sharp edges and diamond like patterns. Mostly covered is rubber, the MX Master still feels great in the hand with its higher than normal size that fits naturally under my big hands.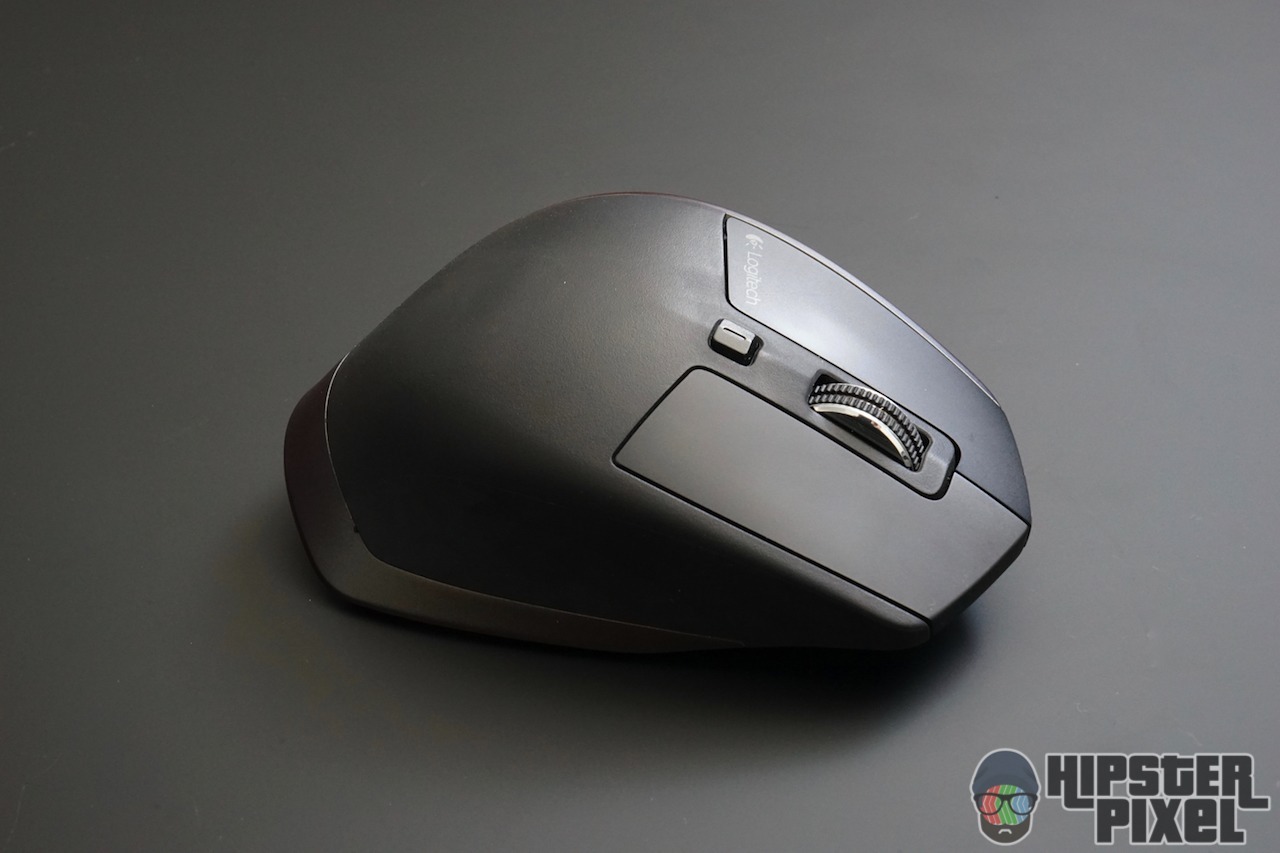 It still offers the usual double-buttons with a middle click/scroll wheel and a mode button to change from a gear-ticking scroll mode to a free scroll that will scroll web pages faster than your eyes can see! The thumb button is also back, and a few new buttons join in on the fun. Still accessed by your thumb, you can now scroll horizontally as well as access two buttons, previous/next placed differently than on the MX Performance.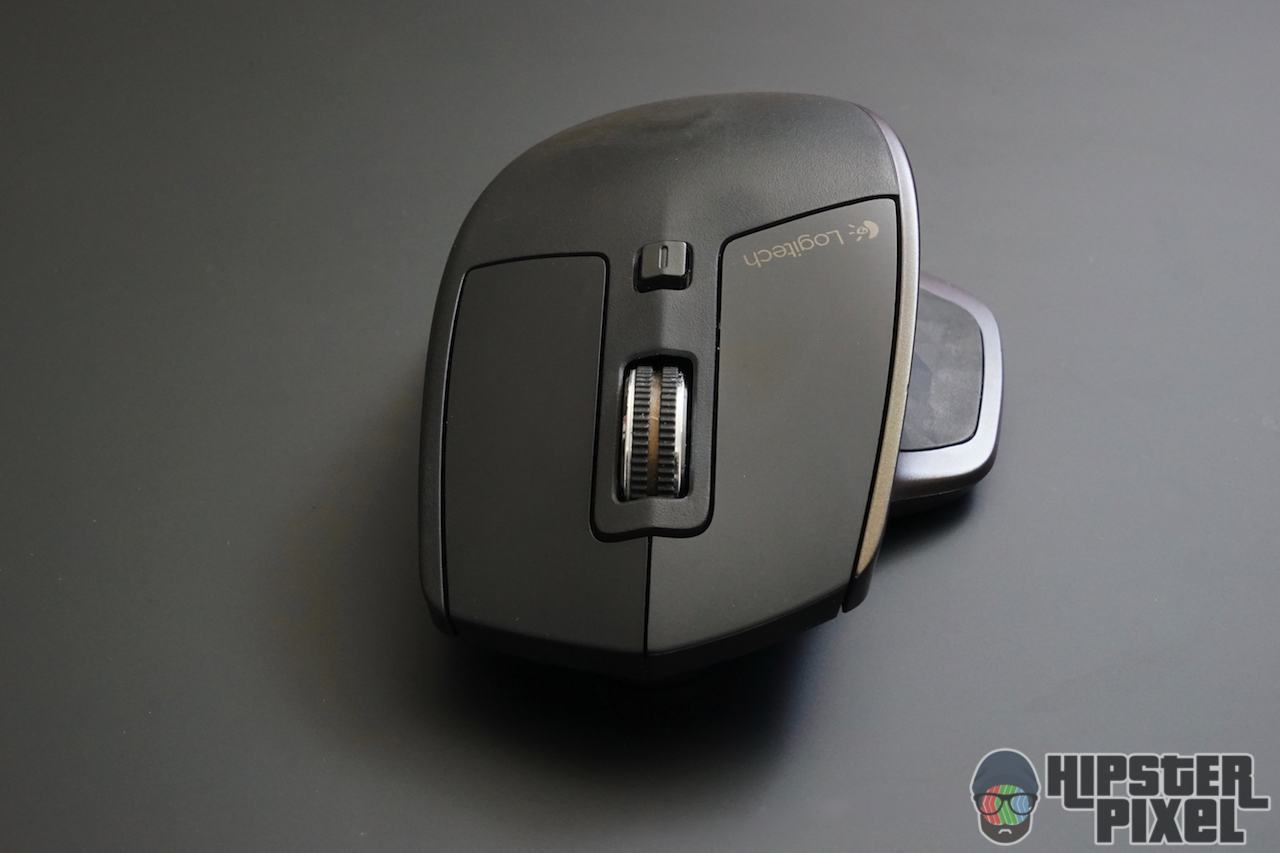 New buttons is great, but what's even better is new features! The MX Master now has three selectable profiles so you can switch between three paired computers with the press of a button. Plus, if you do not want to use Logitech's Unified receiver, you can use plain old Bluetooth 4.0 directly with your Mac.
Features
Hand-sculpted design
Speed-adaptative scroll wheel
Darkfield laser tracking technology
3 user-selectable pairing profile
Unified or Bluetooth pairing
40 days rechargeable battery
Performance
Sadly this is one of the reviews that took me a long time to write. I've had this mouse for a few months, and I encountered problems with it. So I wanted to rule out other factors before spilling the beans on my experience.
As usual, the pairing process of a Logitech accessory is marvellous. Simple and fast, it could not really be better. The MX Master and its user-selectable profile allows to switch the computer at the press of a single button, once!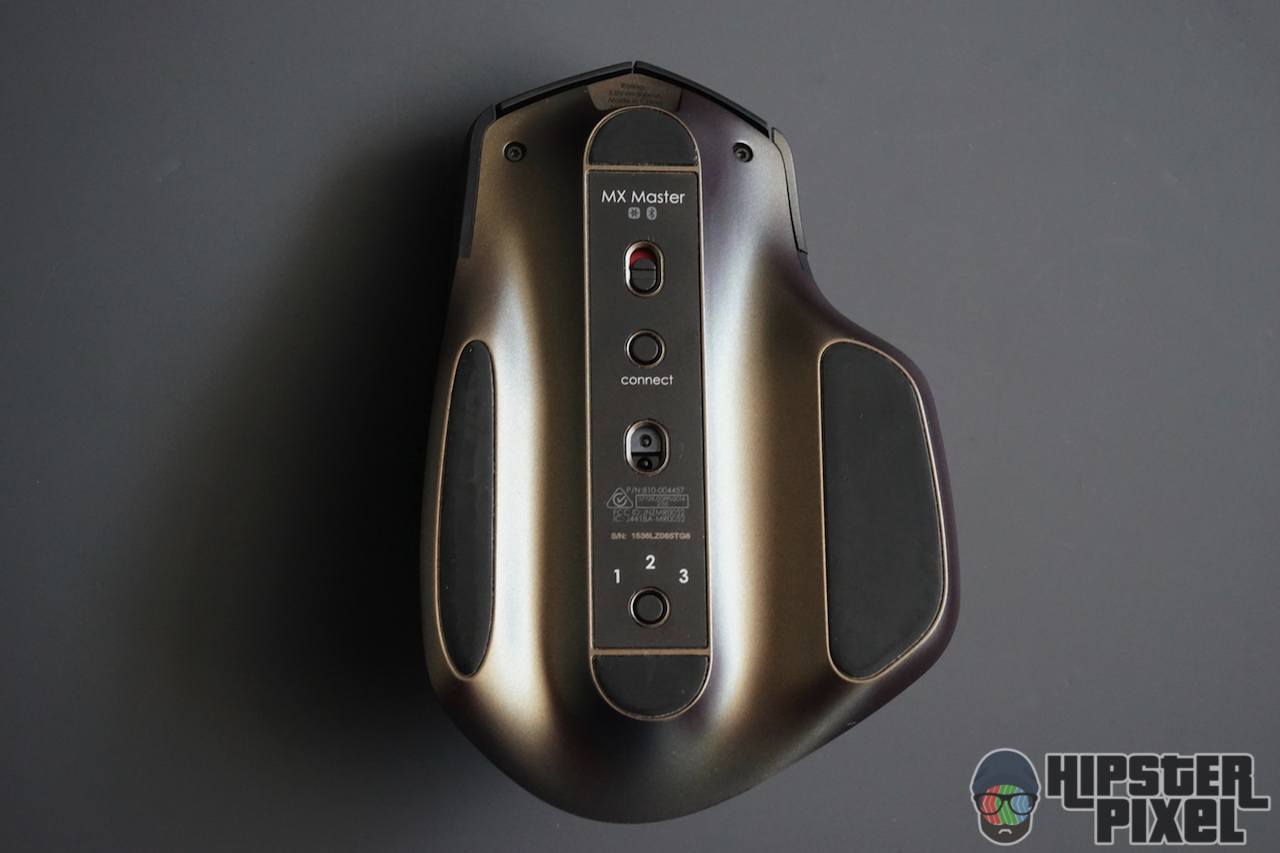 All the Buttons!
All the buttons feel great and the Logitech Options software offers great flexibility to allow each and every one of them to be customized. That's 7 buttons and two scroll wheels by the way. If you remember the old Performance MX mouse, you could select between a free or regular scroll mode, the first one going super fast and the last one offering more precise control. The MX Master pushes this a notch by offering a smart detection of the force you applied to the scroll wheel. When going slowly, you get the regular notch-based scroll, but if you give it great momentum, the notch gear rises and the scroll wheel turns super fast.
This means that the middle scroll wheel button can now be used for something else!
Surface detection is great, even on etched glass. But when your hand is creating condensation on the glass, it starts to have issues.
Rechargeable Battery
The rechargeable battery is so much more practical than an AA battery. You just plug the mouse and off you go and since the micro-USB port is in the front, it simply becomes a corded mouse for the time it takes to get fully recharged. Logitech claims 40 days of battery based on 6-hour daily. I did not reach that level, but then again I use it at least 8h per day and I had issues.
Connection Issues
The pairing process is great, but there seems to be a reliability problem with the MX Master. The first unit I had disconnected 4-5 times a day for about 3 seconds each time. It would auto-reconnect, but it was still a reminder that I probably have a broken unit. While using the mouse I changed computer at work, from a late 2013 to mid-2015 MacBook Pro, but the problem still persisted. Tried the usual SMC and PRAM resets, nothing fixed it. So I contacted Logitech for a replacement unit.
Looking in the forums, I see lots of people having the same type of issue. I'm desperately waiting for a firmware update, but it does not come often.
This week, I'm rocking a second unit that goes better, I have fewer disconnect mishaps, but I still get about 2-3 per day. Not wanting to have a Bluetooth dongle sticking out (and using a port) on my laptop, I was using Bluetooth for connection, but perhaps I'll have to resign myself on using the Unified connector.
Conclusion
The MX Master is an amazing mouse and event with the potential issues you can experiment, Logitech support is keen on replacing the mouse during the 1-year warranty they offer. I would encourage you to either go through a retail with a great return policy (like Amazon) or you will simply be dealing with Logitech directly. Which is not a problem at all, Logitech offers fast and efficient customer service.
The options with so many buttons and the quality of the design of the mouse still makes me recommend this mouse to whoever is asking which one to get. After long period of use, being able to rest your hand on the mouse is great! I look at you Magic Mouse! 😏 The Darkfield tracking is not perfect, but works perfectly if you use some kind of mouse pad or non-glass surface prone to condensation.
All in all, the MX Master is a mouse I strongly recommend, but it would be even better if Logitech could get rid of the disconnect problems you can encounter.
Review Summary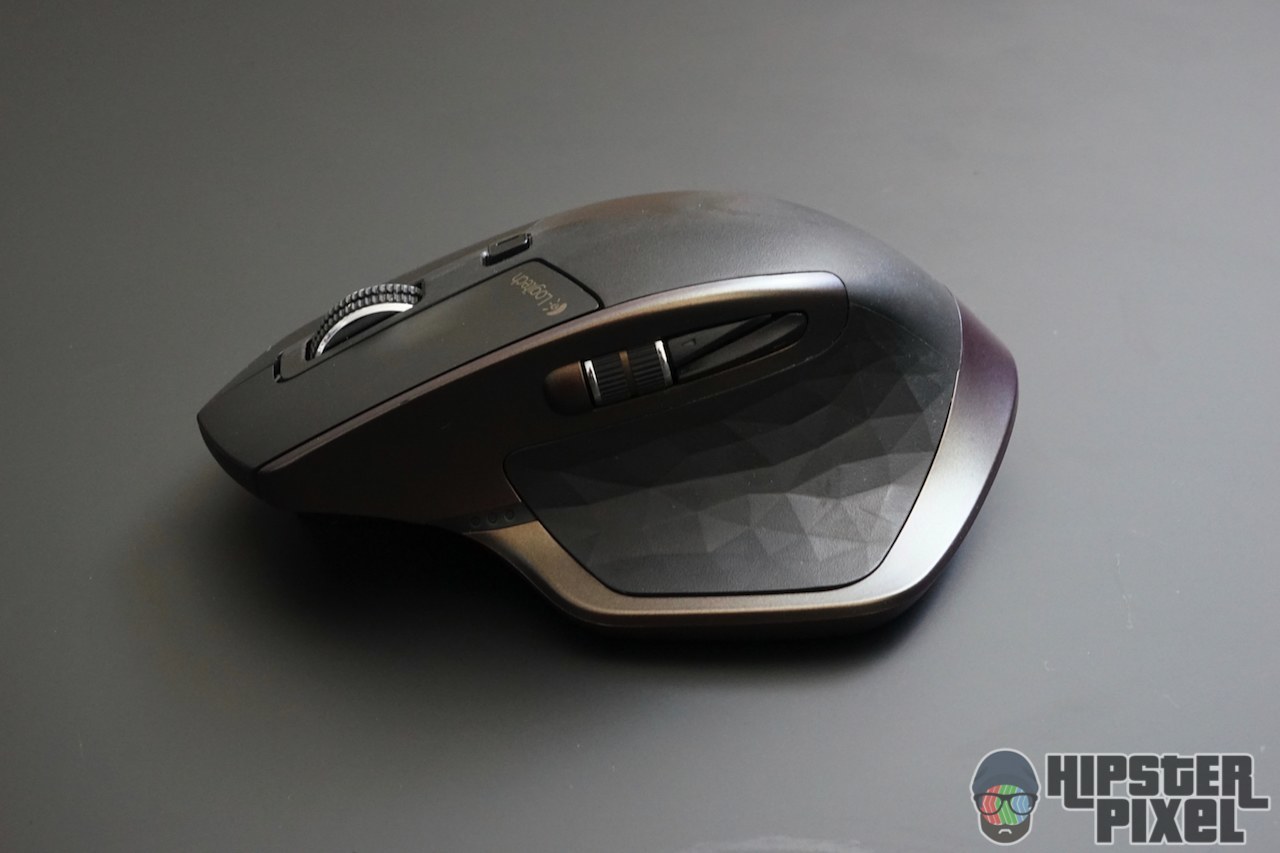 New generation of the great big mouse, the MX Master from Logitech is cranking up a notch the rodent game!
The Good Stuff
Design and comfort
Look at all those buttons!
Customization features
User-selectale pairing profiles
The Bad Stuff
Connection unreliability in BT mode