---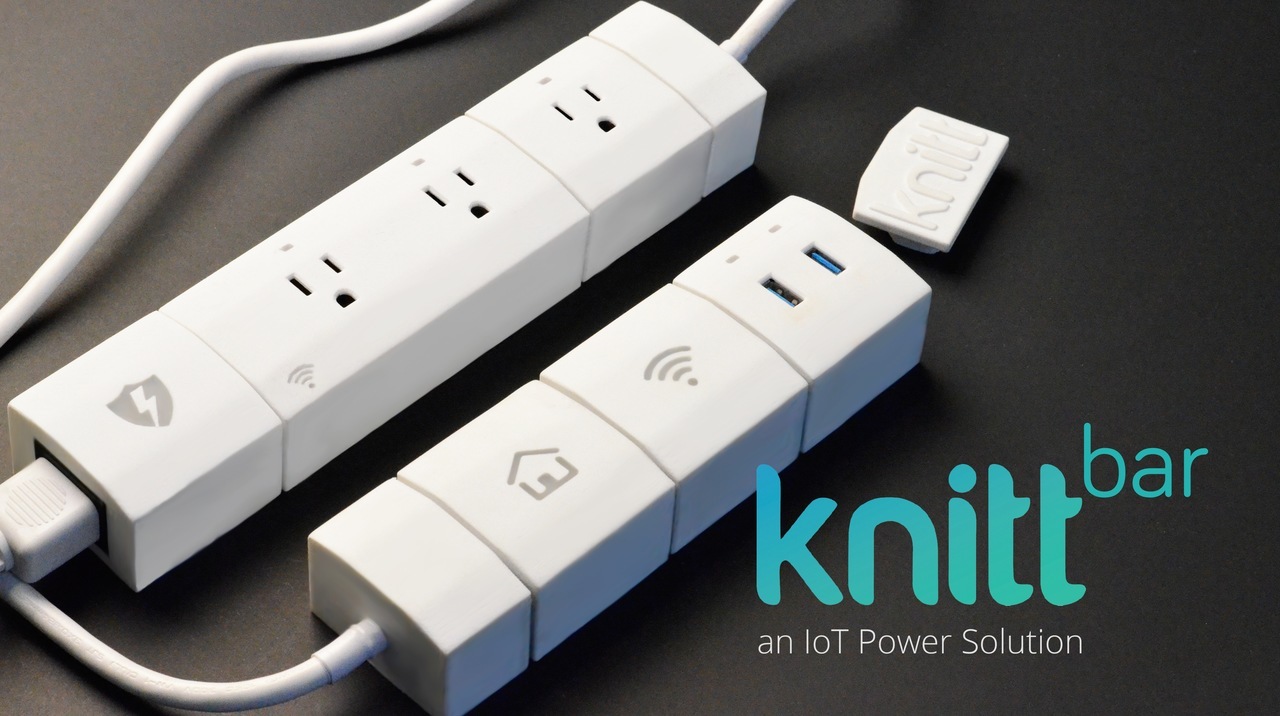 KnittBar, a Connected Power Bar With Many Personalities
A team of Geeks from Toronto just launched a Kickstarter project to help you get your electricity under control, and the best part of it is that it's connected and modularized.
This looks like the Google Project Ara phone but for your electronic devices. The KnittBar is at the base a connected power bar on which you can add modules of your liking like Smart USB ports, Smart Outlets, an Environment sensor and a surge protector.
All of these are accessible and manageable via the mobile app and you can even add Smart Rules to better manage your devices. It can also notify you of events, let's say you are running a 3D print and your printer is done. Well, the KnittBar knows it and sends you a notification.
Graphs, tracking and all related tools are included so you can find that power vampire that is costing you so much every month! The environment sensor looks like something I would like to install on every story of my home and link that and air purifier system!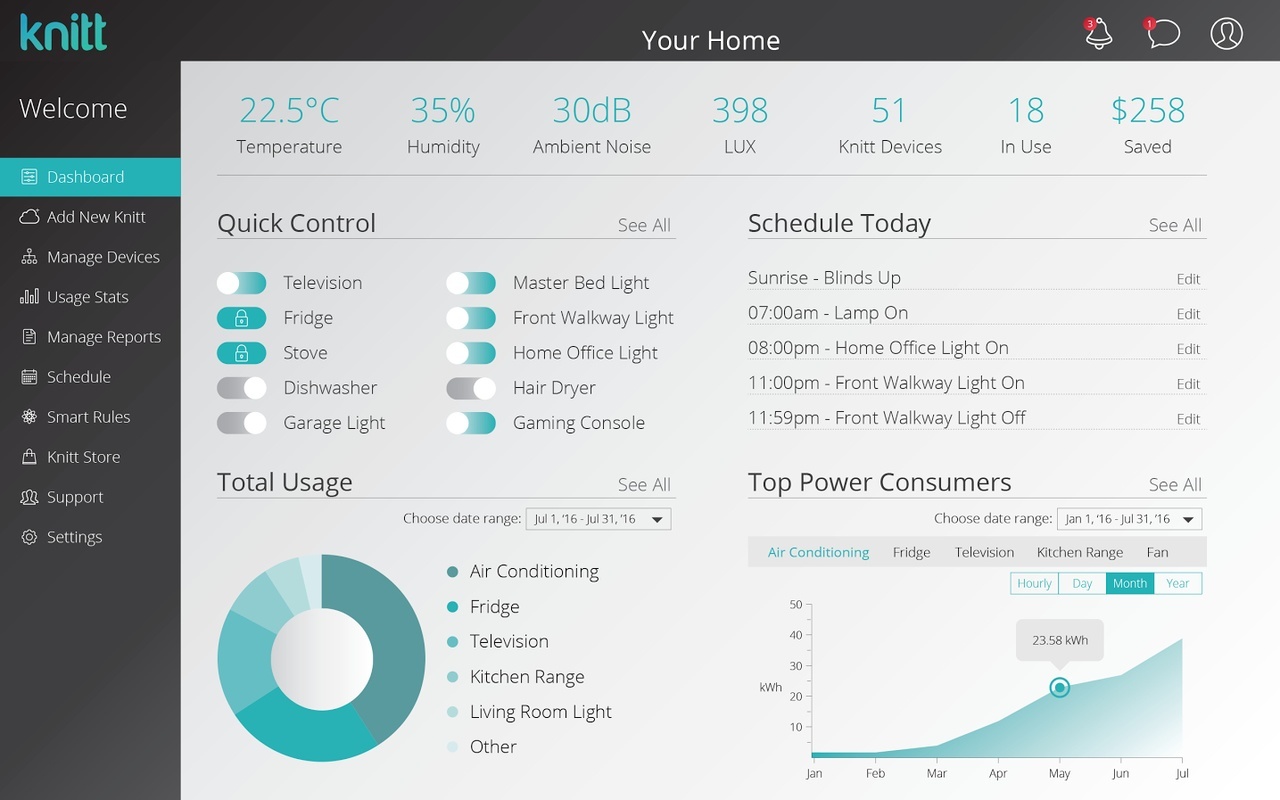 For you developers out there, you will have access to an open API so you can build your own app to control your devices and retrieve data from the KnittBar. Instead of building a wall with their product, the team is embracing other developers and they will work out integration with other platforms like IFTTT, SmartThings, Nest and the Amazon Echo. I'm especially curious about the last one 🙂 Giving vocal commands to Alexa will definitely be cool!
Stretch Goals
The team is looking for 100,000$ in order to build a large enough batch and get access to great manufacturing prices and components. Once they get this goal, they have other modules available when reaching 150K, 200K, 250K and 300K. I would really like to get my hands on the wall mount and Wi-Fi repeater!
There are still spots available for the early birds that get you a main hub, power cable and cap. That's two Smart Outlets. On top of which you can add more modules of your likings from 5$ to 20$.
What are you waiting for?