---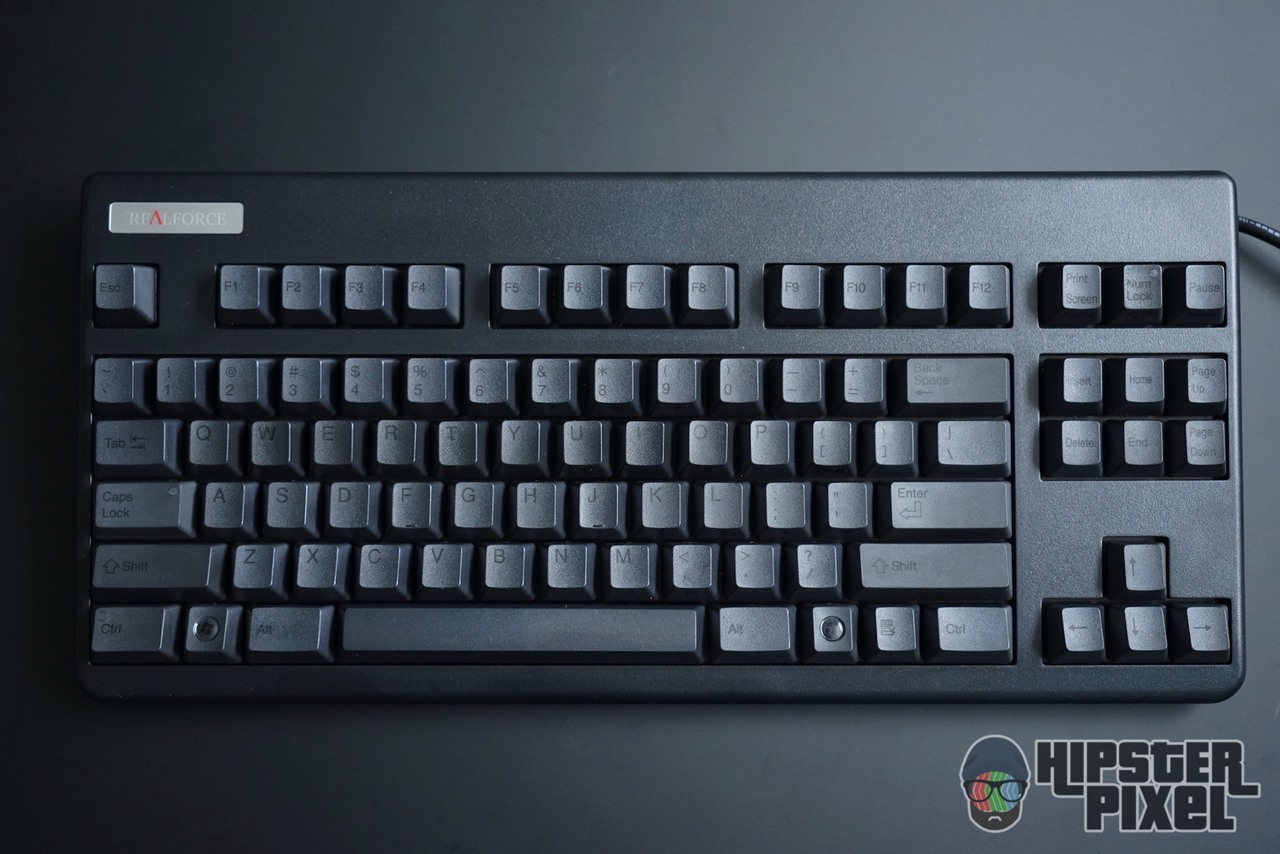 Topre Realforce 87U SE18T0 TKL (55G) Review
After reviewing my first mechanical keyboard, the WASD VP3 61-key, it's only natural that I test drive what many considers a vastly different type of switches. Still mechanical, but with a special touch, the Topre switches have a very different feel and noise.
Design
The SE18T0 is a ten keyless (TKL) keyboard, which means that the num pad on the right is gone. You still keep the Page Up/Down, Home/End section as well a full inverse T-shape arrow keys and a complete F-row. The tough black plastic of the case, as well as the thickness reminds me a lot of the good old 80s IBM PC mechanical keyboards. You have the same super solid feeling and the keyboard is anchored to your desk ready to receive your millions of key presses.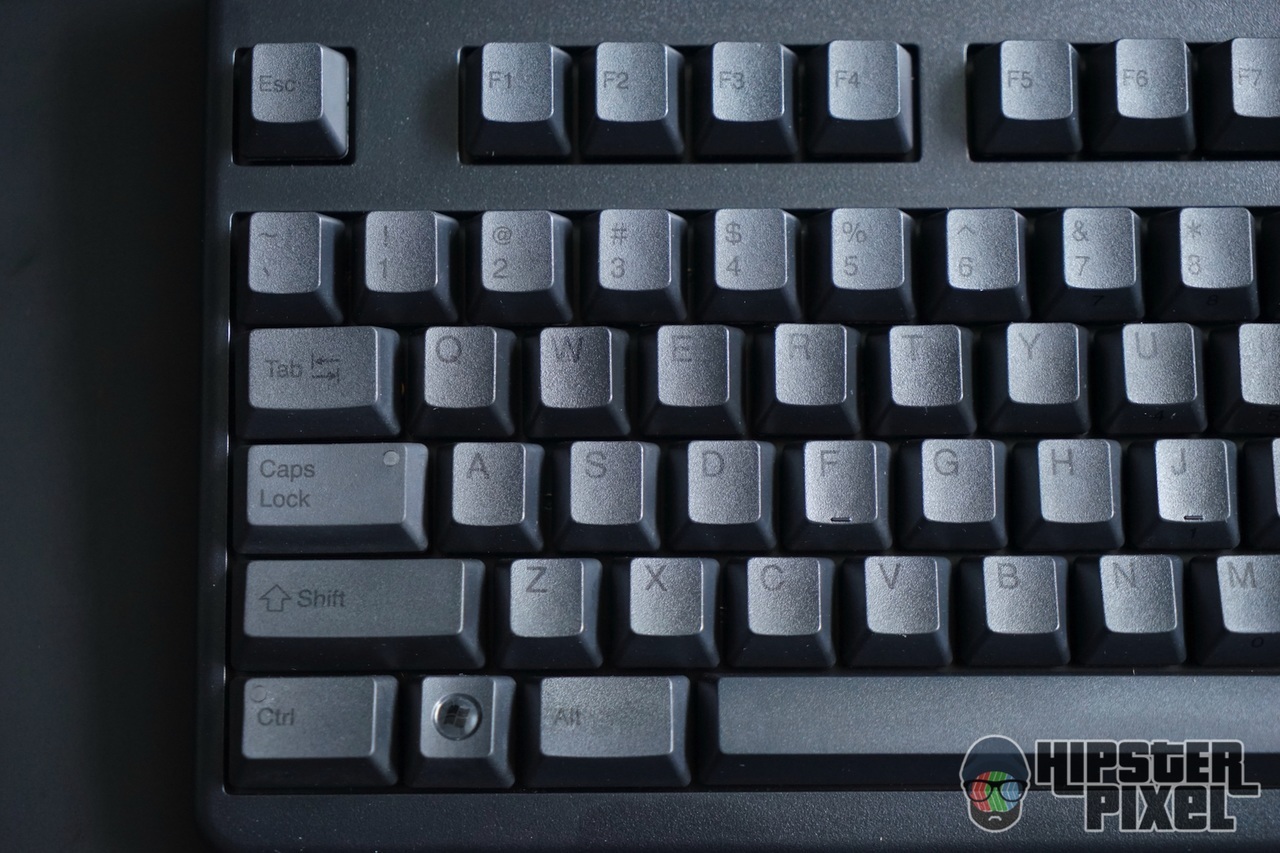 This specific model comes in two colours, white and black. We tested the black model and you are seeing this right, the letters are printed in black ink on a black ABS plastic. This makes it harder to see the letters in darker environments, but if you can touch type it's not really an issue.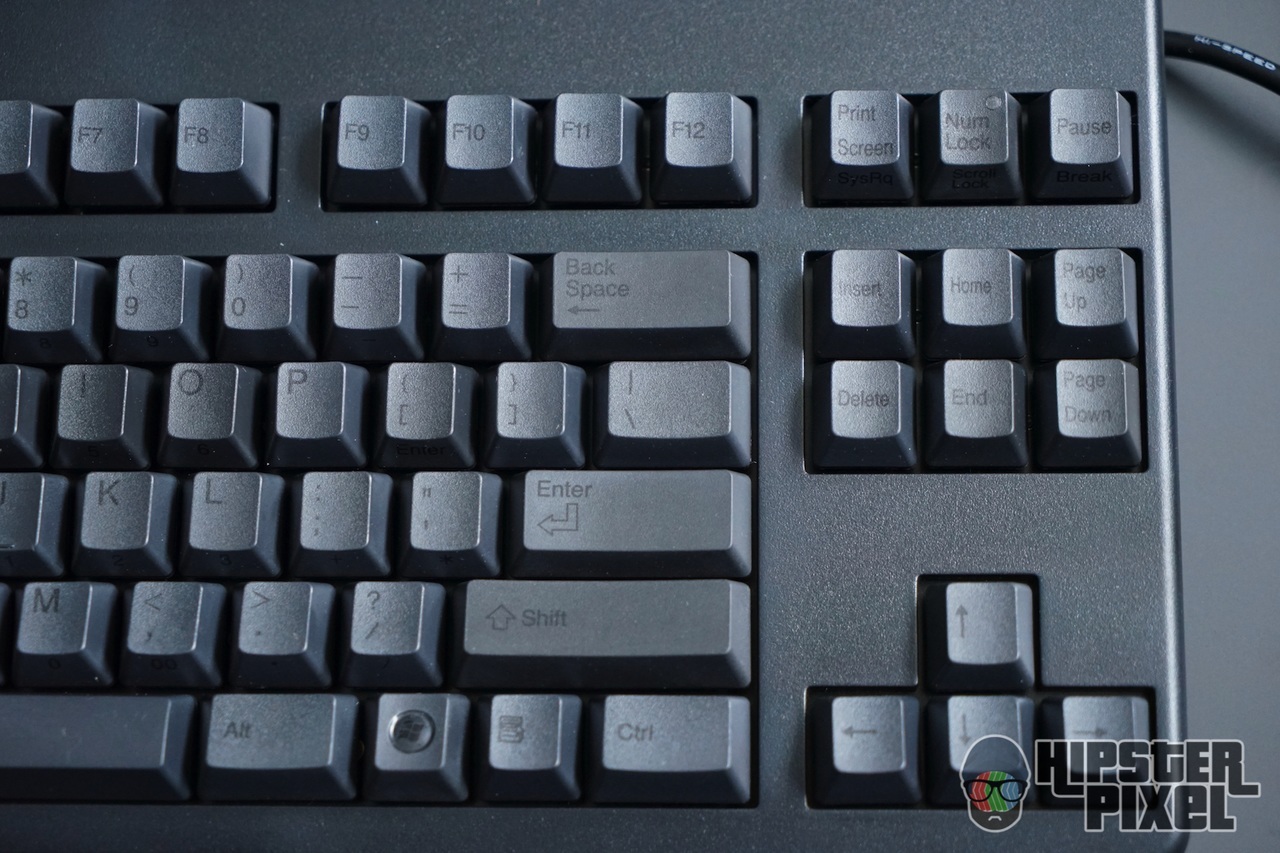 Now, let's talk about the switches! The part that makes this keyboard special. It does not use the good old Cherry MX switches, but a special type of switch invented by Topre. They are called electrostatic capacitive non-contact keyboard or dome switches for short. Theses switches are using a conical spring instead of a cylinder shaped spring and they also have a rubber dome on top of the said spring. This is very smart, because it reduces the click sound to a minimum when pressing the key switch and also isolates the sound when releasing it. It is not totally silent, for that you must look at the "Type S" switch used in the Happy Hacking Keyboard, but it makes quite a difference!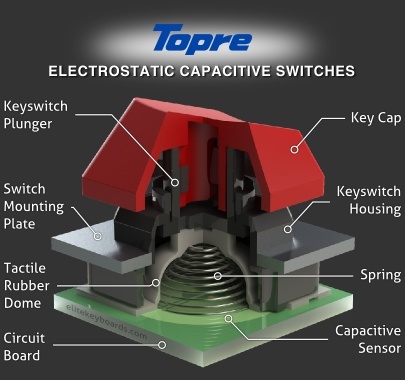 The switch being of a different type, the shape is also different. Instead of the well-known X shape of the steam, the Topre switches have a circle shape. This makes it impossible to use Cherry MX key caps on a Topre switch keyboard. You have to find specially made key caps just for Topre.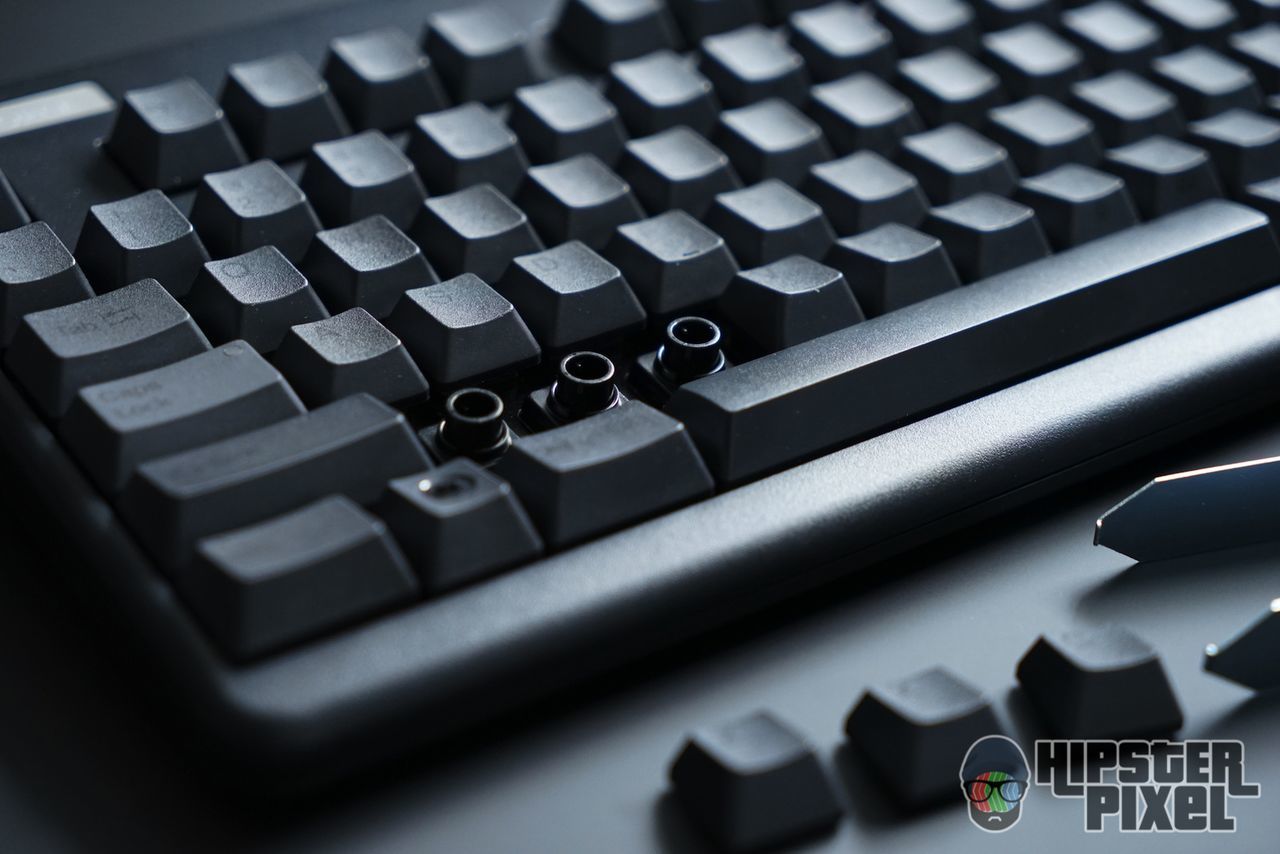 Features
87-key ten keyless layout
Sturdy black or white plastic
Non-removable USB cable with L/R/Center passthrough
Long life dye-sublimated keycap labelling
PBT key caps
Actuation resistance of 55g, 4mm travel
Made in Japan
Performance
The setup of the keyboard is quite easy and out of the box does not need any programming. You do have DIP switches on the back to swap Ctrl and Caps Lock, disabling numbered keypad and Windows key.
Included in the box are a few extra key caps to respect the changes you would make to the DIP switches as well as a key puller tool. On macOS all I had to do is switch Command and Alt so they stay at the rightful position. No need for Karabiner for extra customization.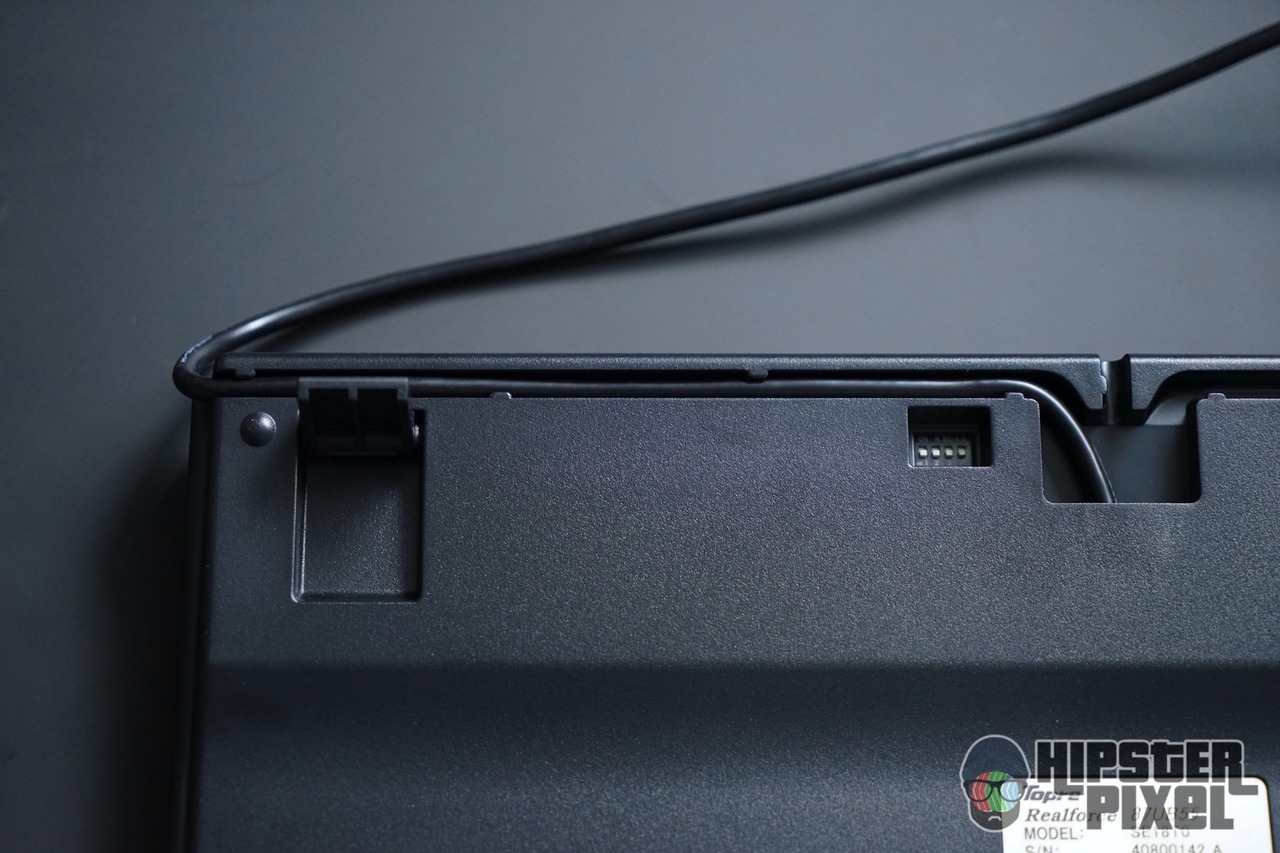 The Mighty Switches
Now to the part you are probably waiting for. The famous Topre switches have almost a legend behind them. People comparing them to typing on a cloud, being the ultimate end-game for any keyboard enthusiast and even saying they give out a "schtong" that is Ô Mighty satisfying.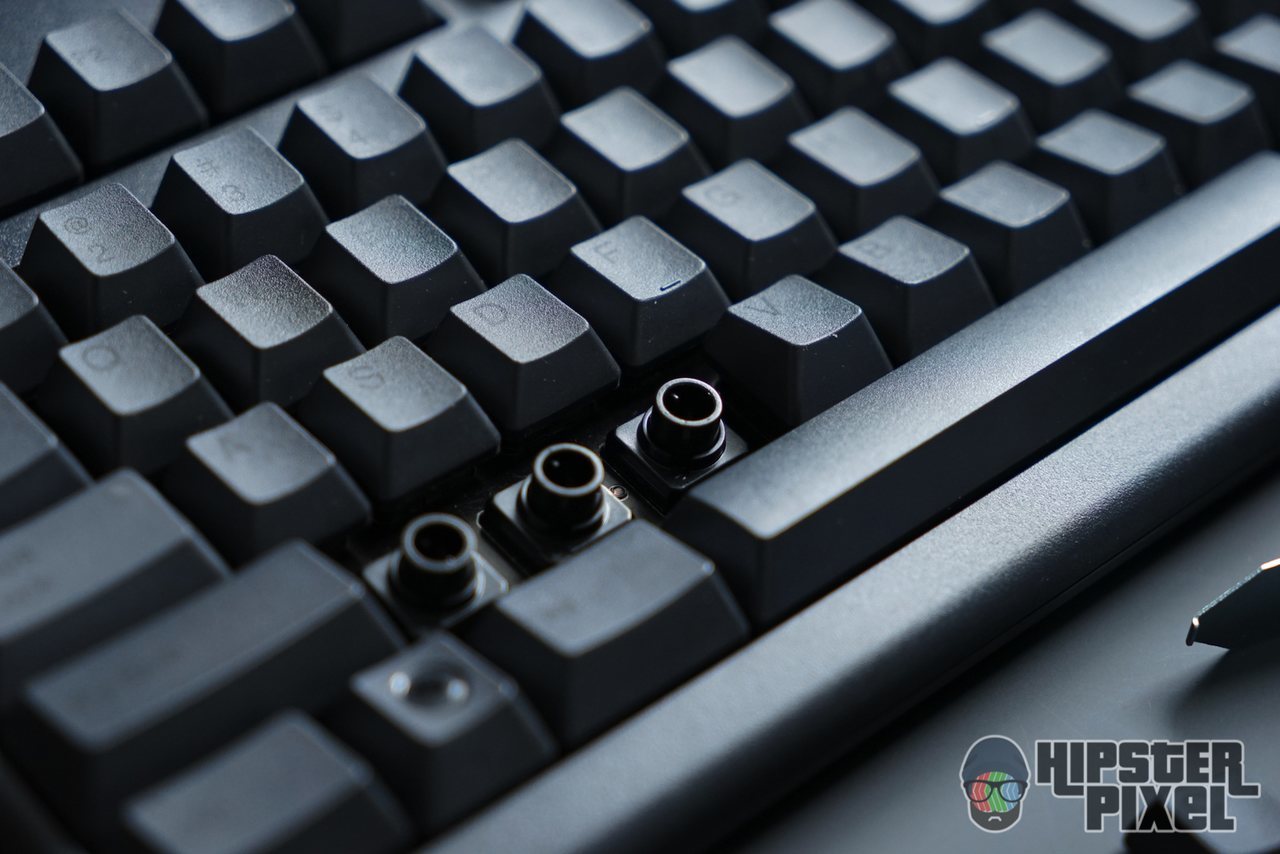 Well, I'm happy to report that they are not wrong! I was a bit dubious as what these could bring to the table and really not sure they would be different. Sometimes these things are really only different in the eyes (or ears) of super enthusiasts.
The Topre switch has a rubber dome on top of a conical spring instead of no rubber dome and a cylindrical spring therefore they sound dampened thanks to the dome. There is only a faint click noise when releasing the key caused by the spring pushing up the key cap to its default position. Because of the way the Topre switch is built, this return click is very faint and easy on the ears of your colleagues.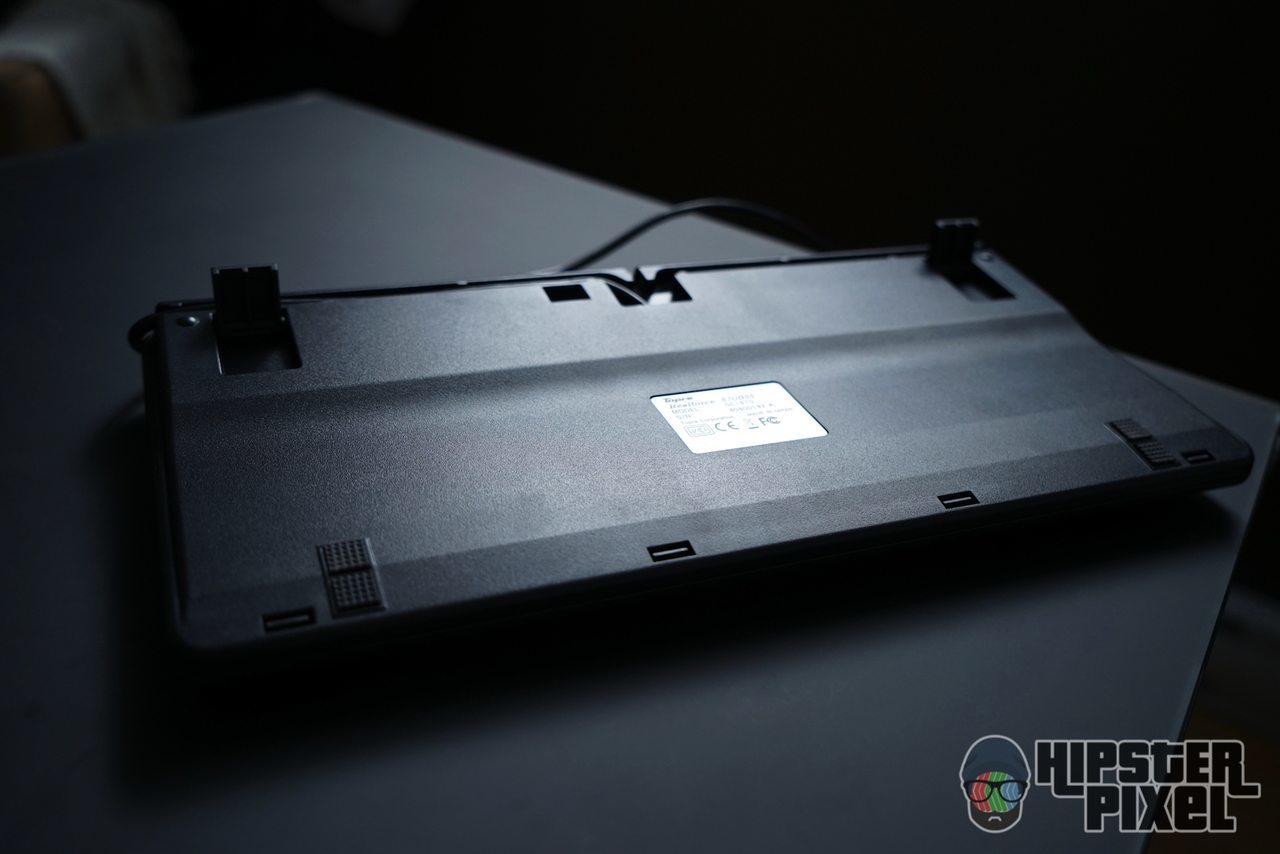 Office Use?
At work I have colleagues that are not very tolerant to click keyboard and they are a good testing ground for the sound they emit.
I'm happy to report that I'm currently having the Topre at work and it is approved by my colleagues! It does make a slight sound, but nothing far from regular scissors key keyboard used by a hard-hitting typist.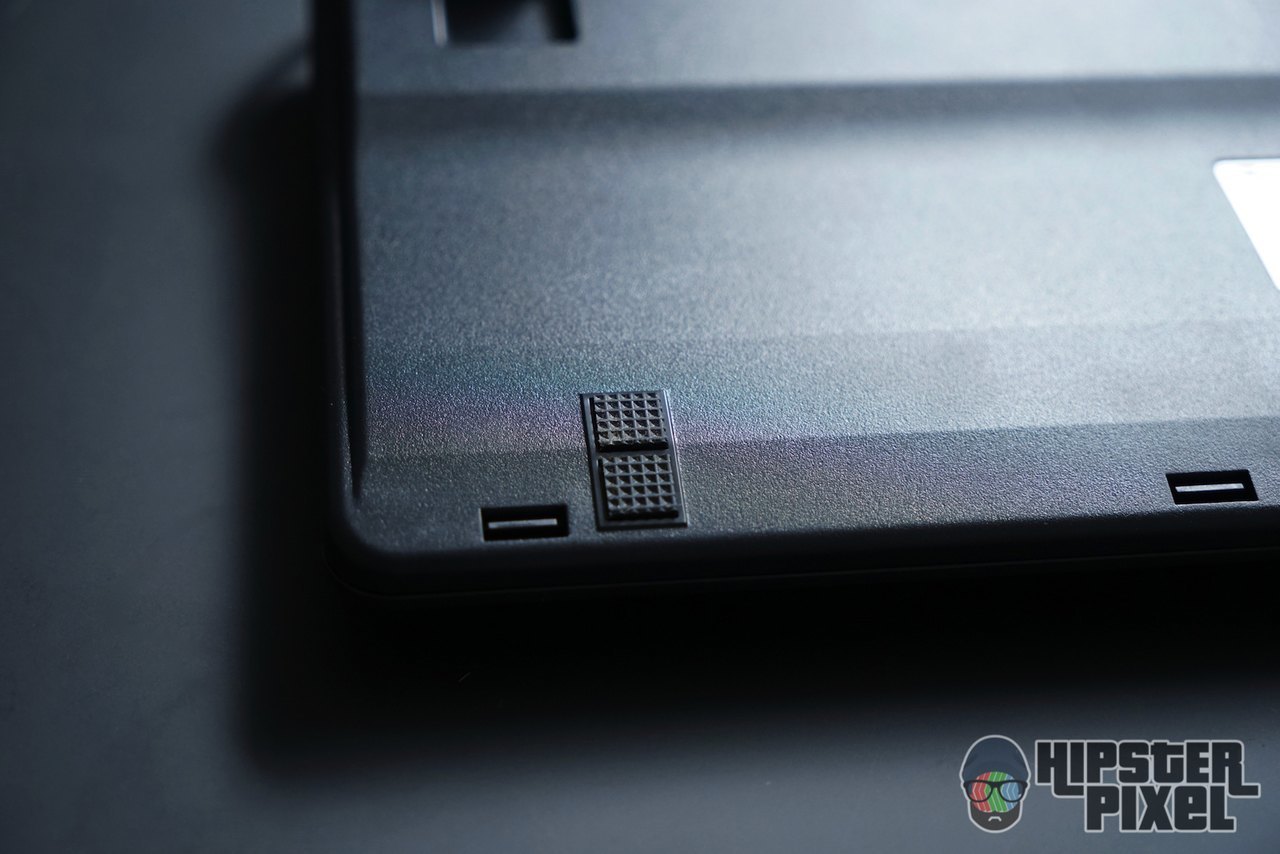 Cherry MX vs. Topre
This is hard one because I love the customization aspect of the Cherry MX switches. But based on the feeling and typing experience, my preference is with Topre without a doubt. The feeling is much more satisfying and it feels a bit sturdier and stable.
If you are looking for a "best of both worlds", Cooler Master makes a new kind of switch in partnership with Topre. A Topre switch that is compatible with Cherry MX keycaps. This is called the NovaTouch and it is currently only available on a TKL keyboard called the NovaTouch TKL by Cooler Master . At the moment Cooler Master is not making 60% layout keyboard, but if they do one day I would be very interested. If they eventually sell the switches separately, they would make a ton of money.
Right now, there are some customization possible with a Topre keyboard, but they are limited and often times very expensive.
Conclusion
If you are looking for a great solid keyboard replacement with a TKL layout, the Topre Realforce 87U SE18T0 is a great contender. It has the best switches on the market and it is very well built. The cable can be run through the centre or either side to really customize your desktop layout. I have a small issue with macOS where it does not work sometimes when woken up from sleep but this can be fixed by unplug/plug the USB cable. Sadly for the customizers out there, the key caps are expensive and the USB cabled is attached to the keyboard board and cannot be easily replaced.
If you are desperate like me to use a great keyboard at work in an open-floor office, this might be the only way to get a mechanical keyboard that is great for typing and smooth on the ears. Now if Topre could make a 60% layout keyboard I would be in heaven!
Review Summary
Realforce 87U SE18T0
Topre Corporation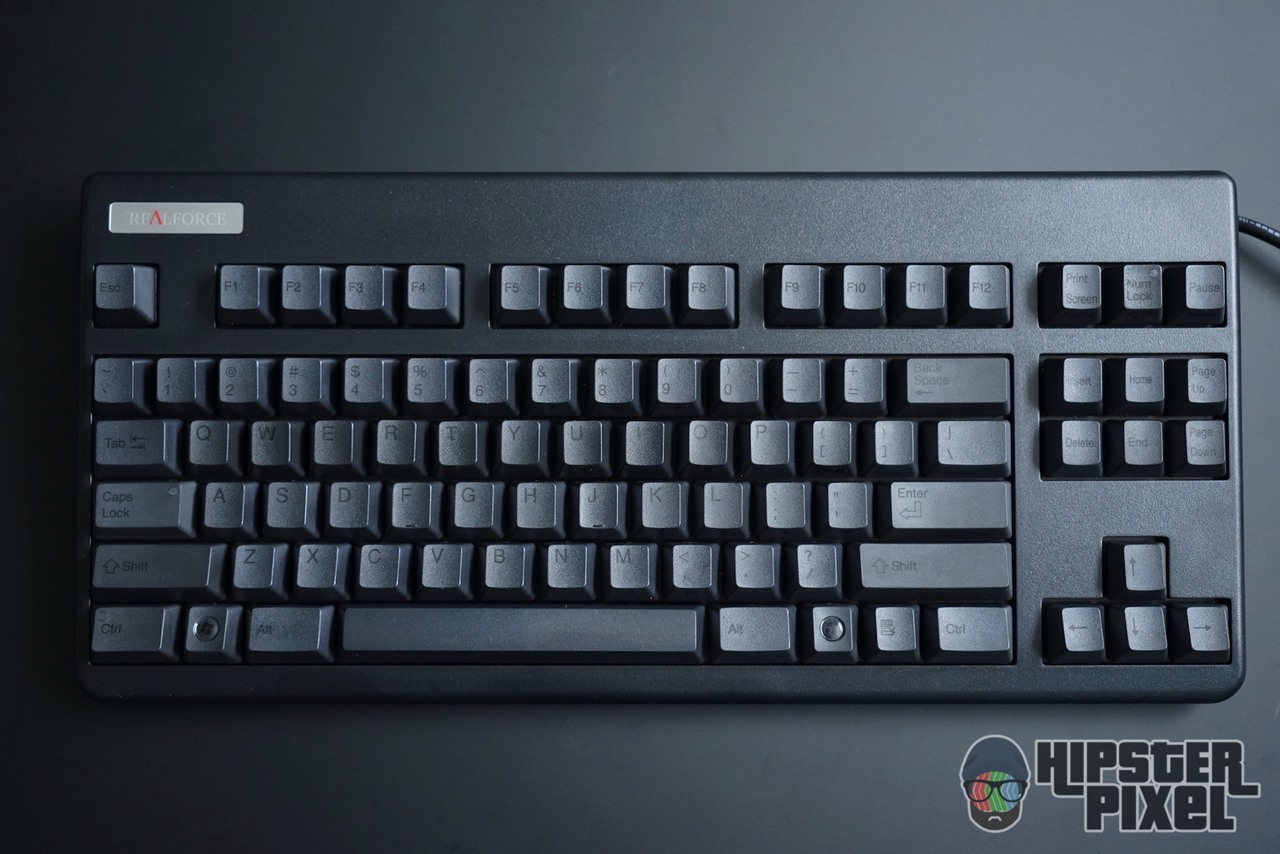 A TKL keyboard with Topre switches and dark PBT key caps for a smooth typing experience.
The Good Stuff
Topre switch feeling
Topre switch sound
Build quality
Cable routing is flexible
The Bad Stuff
Customization is expensive
Can't remove USB cable
Wake-up issues with macOS