---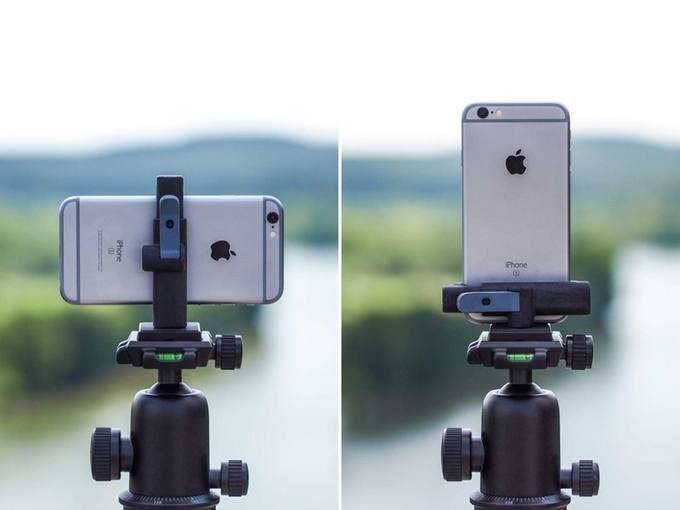 The All New Glif Tripod Mount, Handle and Wrist Wrap
I have been waiting patiently for Studio Neat's next endeavour since they have been teasing readers of their weekly newsletter for many months now.
We saw pictures of Tom and Dan trying out materials, buying a CNC cutting machine for wood and then another one for fabric and softer materials… So we knew it would have a material feel to it. Today, we finally got the gist on that new cool thing that was in preparation for what seems to be way too long!
A new Glif and accessories! The Glif is a phone holder with a standard tripod screw insert that allows you to attach your phone to tripods. The original Glif was one of the first major Kickstarter successes and now, Tom and Dan are going at it with a full kit.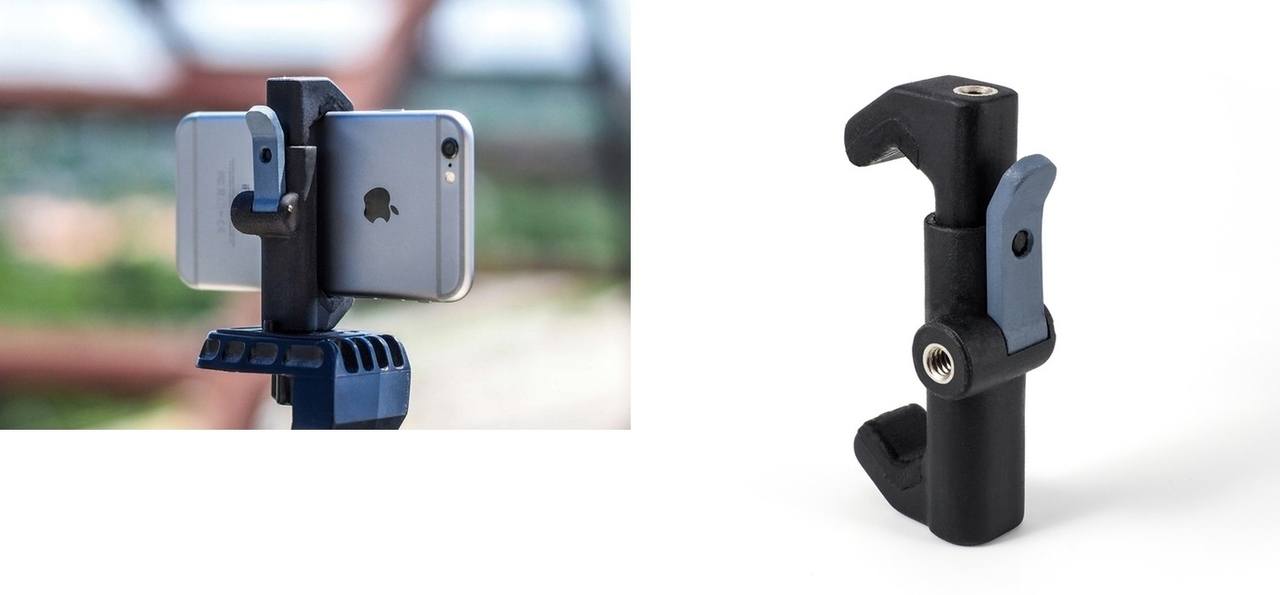 The new Glif is adjustable and has a quick-release mechanism so you can quickly attach and remove your iPhone without being scared that it will fall on the concrete floor. It also comes with 3 screw mounts instead of one. The first one can fit on tripods or on the new wood handle that can also be purchased with the Kickstarter. The two other one can be used to attach a flash, microphone or other accessories you see fit. The third component is a nice-looking leather wrist strap that fits on the wooden hand grip.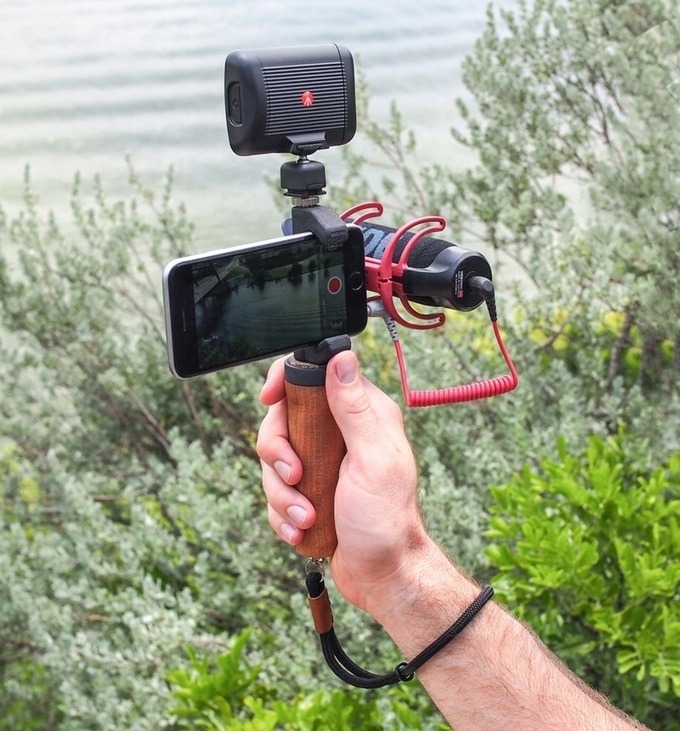 Studio Neat give a great example of a cool iPhone video rig that includes the Manfrotto Lumimuse LED panel and a Rode VMGO shotgun mic .
The campaign went live this morning and it's already at 31K$ out of the 50K$ they want to get to secure high quality injected moulding plastic components.
I'm already a backer, I think I was backer 32 or 34 this morning and I will be getting the full kit and make a full review of it here as soon as I get it! If the campaign goes as planned, it should arrive next January.
Good luck Tom and Dan, and keep on making great products!