---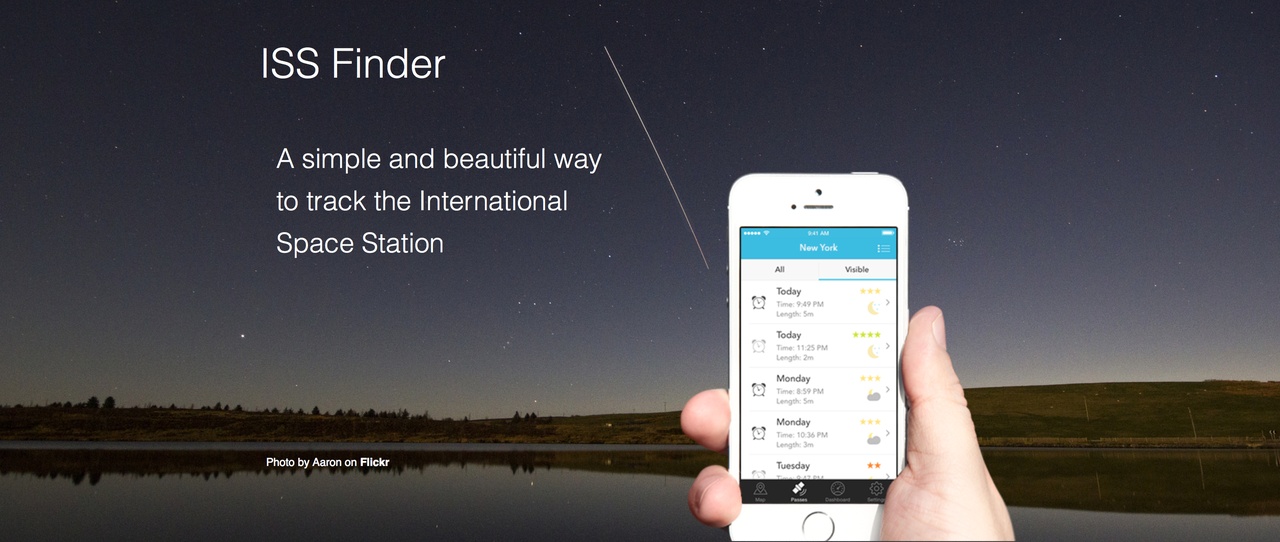 During lunch breaks at work we've been listening to a bunch of space related documentaries. All this space talk brought a colleague to suggested this nice app to spot the International Space Station in the sky. The app uses your current location and the public ISS data to alert you when it is visible to you in the sky.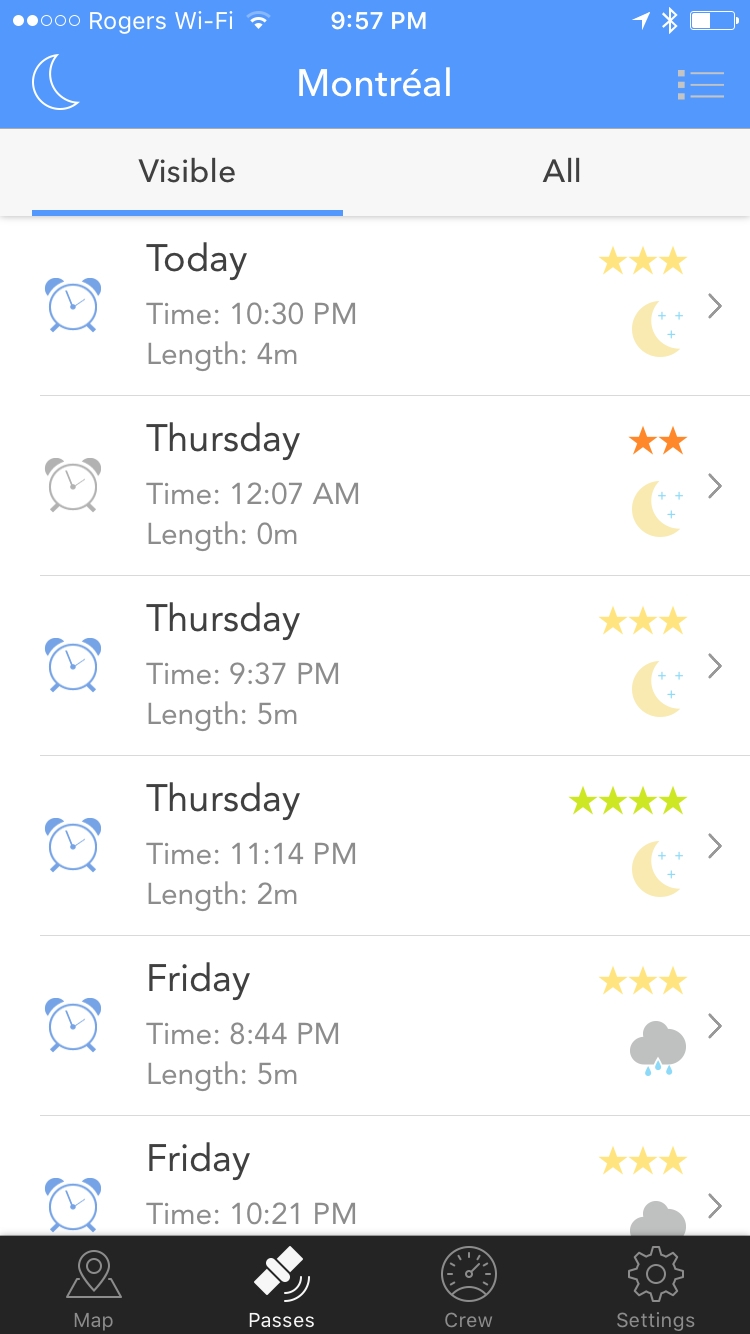 All the information about the passes are nicely displayed. The included details are the following: the start time, the end time, the altitude and the directions. The weather conditions are also available through In-App Purchase. All these metrics are used to give a star raiting to each pass.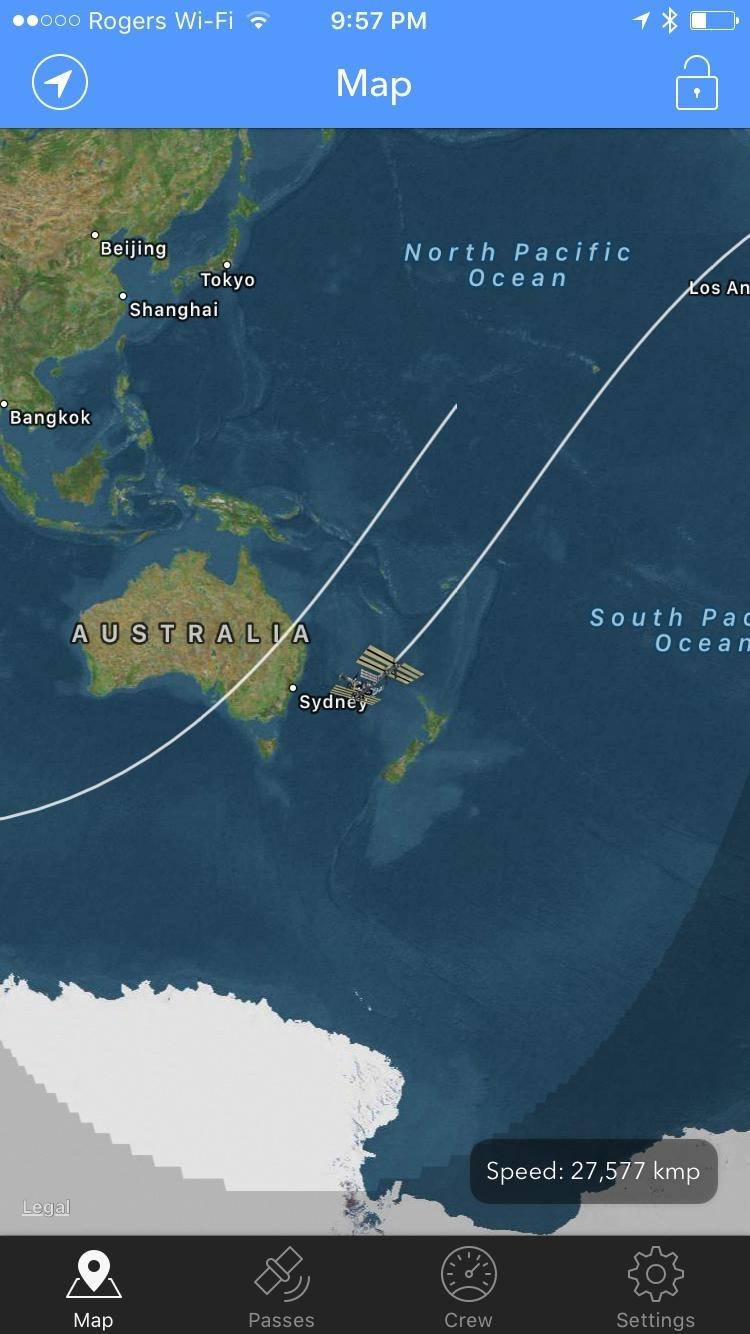 The app also provides a map with an overlay of the position of the ISS. Another tab displays the current and upcoming crew on the space station. Photos taken from the station can also be found in the crew tab. A watch app shows the upcoming passes including details and a small mapp view.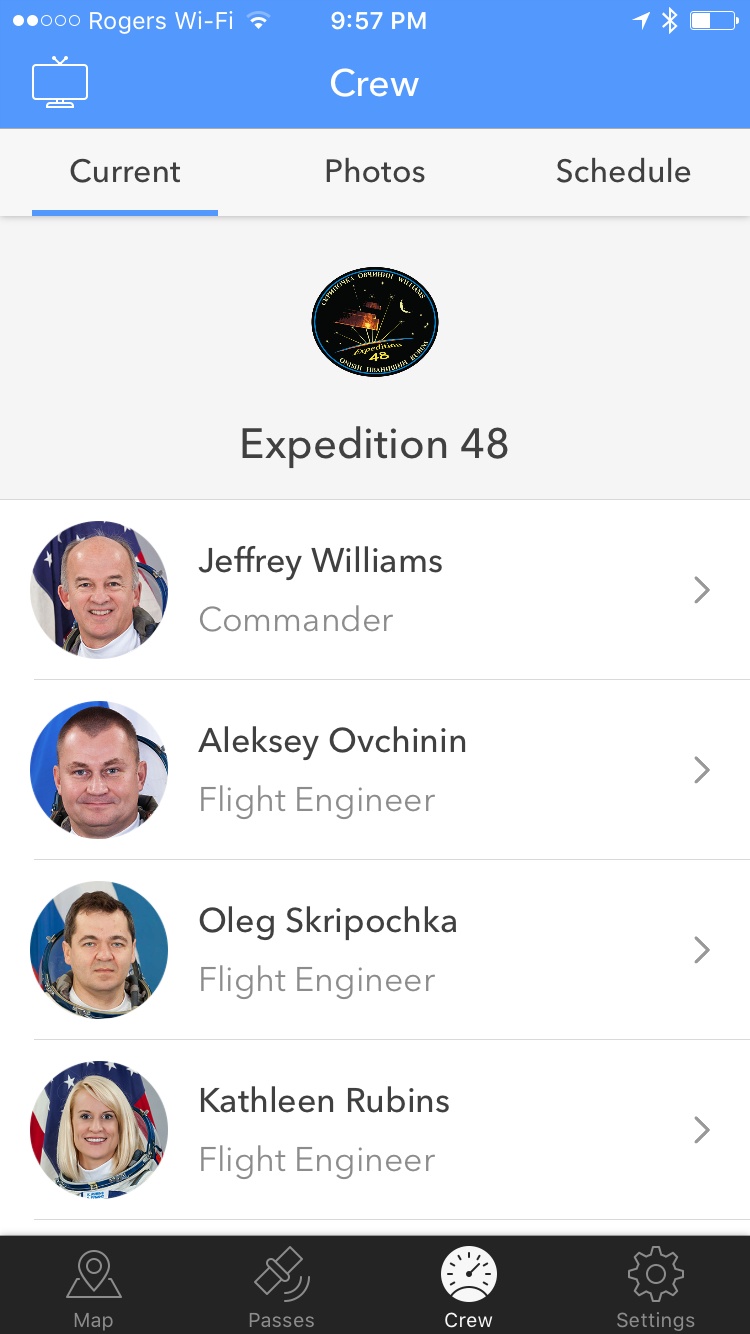 I don't let many apps notify me on my phone but this ones gets all my attention, it's polished and allows me to see the ISS flying 400 kilometers overhead.
ISS Finder for iOS — FREE