---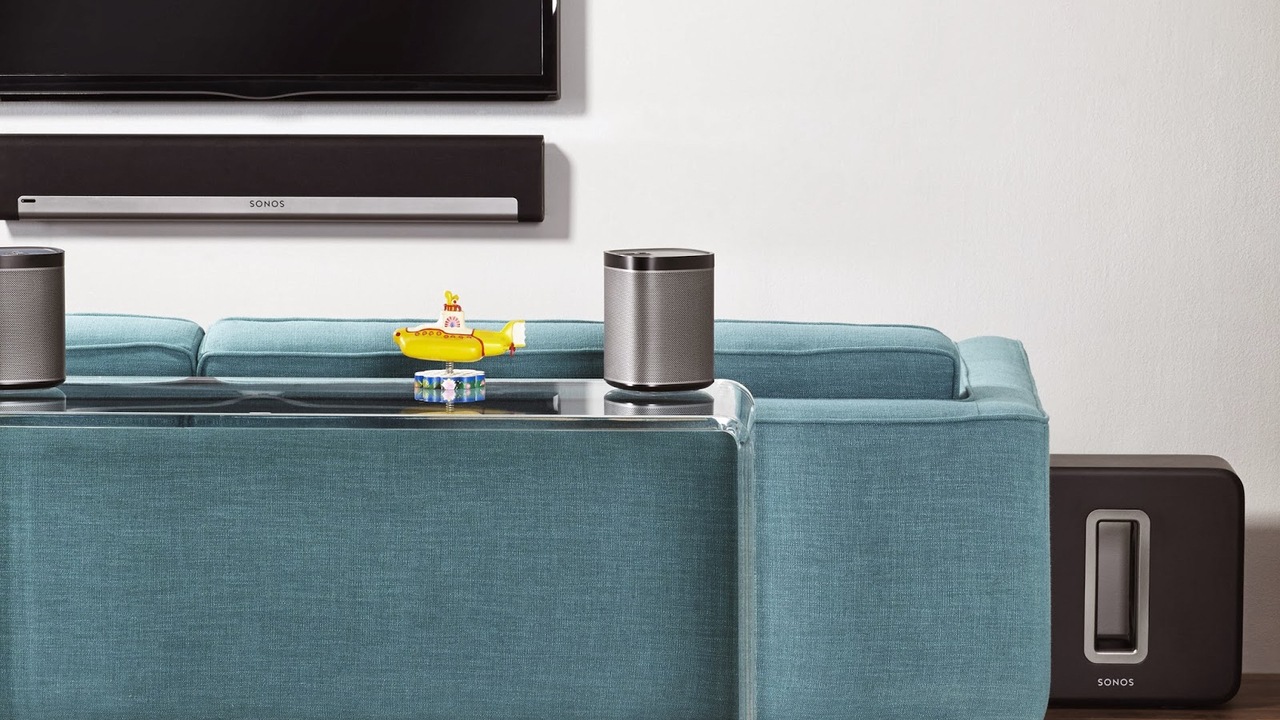 Sonos Extending Its Capabilities Through Partnerships
Sonos held a live stream this morning and here is what's new in the great world of music with Sonos products.
The connected home and streaming music are trends that Sonos fully embraces. They are now taking a different approach as to integrating smarts in their products. Instead of doing competition with other companies like Amazon and it's Alexa smart companion, Sonos is embracing a deeper partnership.
We can already access music from Spotify direction from the Sonos app, but starting in beta in October the Spotify app itself will be able to control most of the features of your Sonos speakers and take you to the Sonos app for more advanced settings like pairing speakers.
Through Spotify you will even be able to control your music through a LTE connection before you actually get home.
On the smart side of things, Sonos believes in continuing software updates for added functionalities and not reselling you another product. Therefore, they will not add microphones to speakers, they are partnering with Amazon and their Alexa team to allow Alexa to control your Sonos equipment. You will be able to use your Sonos speakers as if they were the Alexa speakers.
Sonos has also iOS lock screen playback features added not too long ago and they will simplify the playback and Up Next management in an upcoming beta release of the Sonos app.
They have also mentioned adding support for third party devices to interact with your Sonos speakers like a smart switch to control the music. There will most probably be a more open partner program and an open API for managing all the interactions.
I really look forward to this 😄
Looking to buy Sonos speakers? Here are the best ones in my regards: