---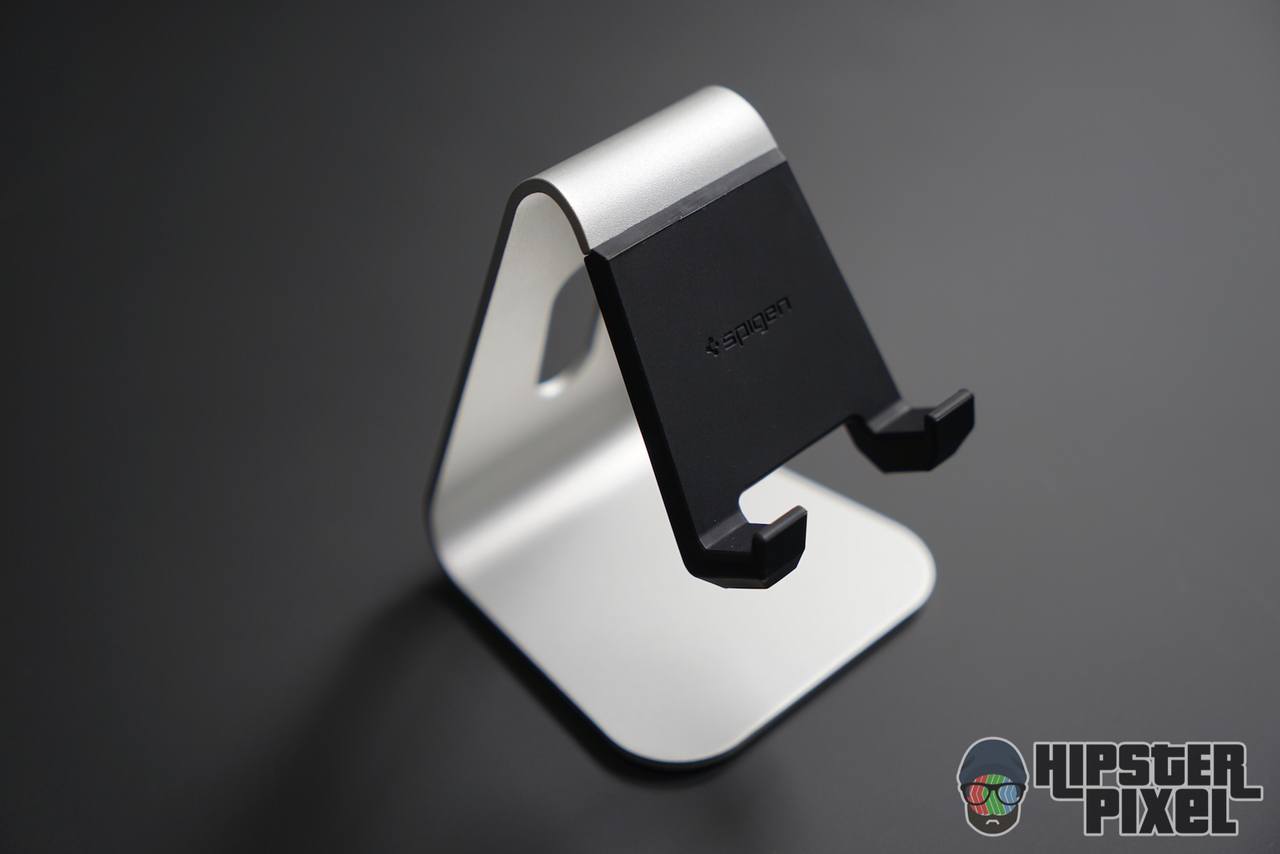 Spigen Mobile Stand S310 Review
Sometimes you want to make sure your accessories fit the rest of your desk and for that you are looking to replicate the design of another component. This is exactly what Spigen did with their Mobile Stand (S310 ). They replicated the foot of the Thunderbolt Display or iMac. Here's a little review of it.
Design
The Mobile Stand is taking the design language of the iMac and Thunderbolt Display and adds a little rubber resting place for your iPhone. It's wide enough for even the largest cases and can accommodate both the iPhone 7 and iPhone 7 Plus.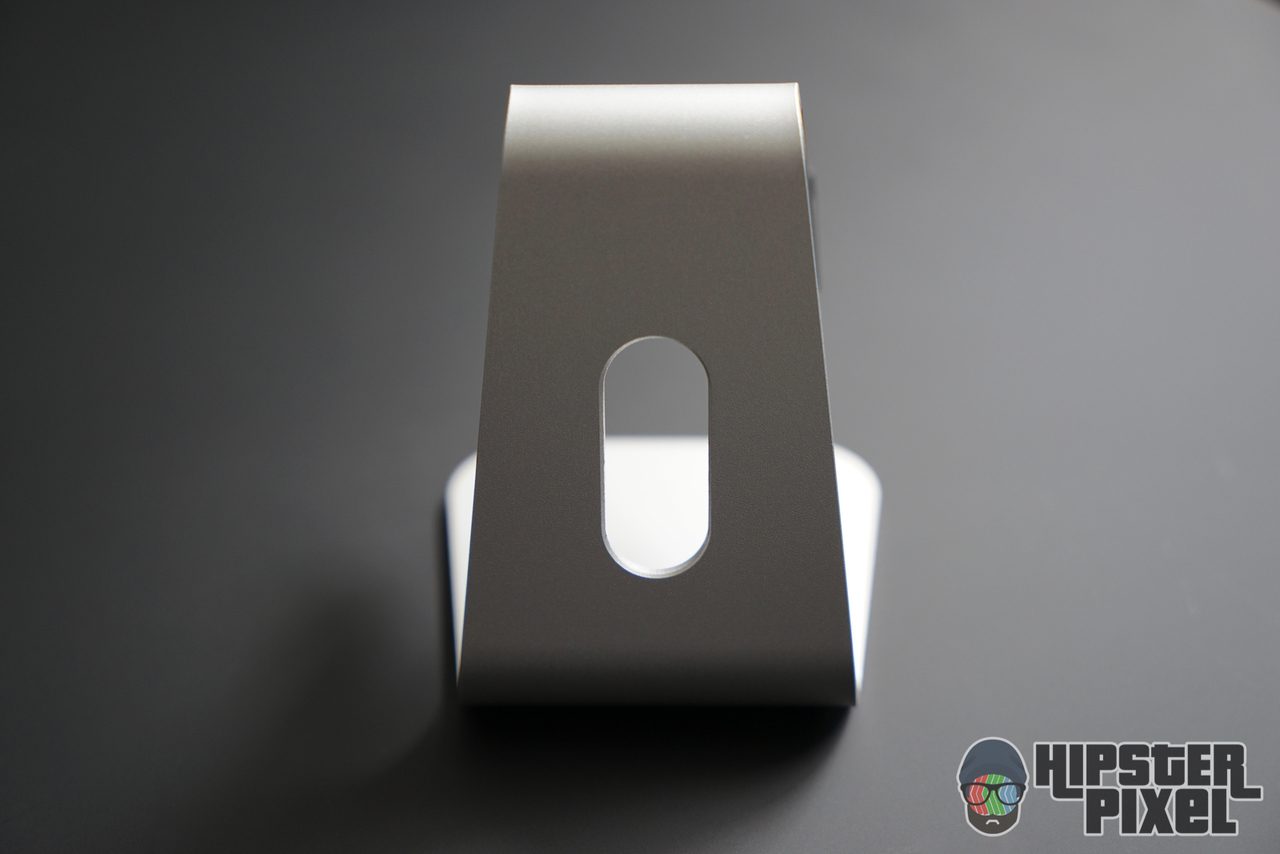 There are no moving parts here. Basically a milled piece of aluminium with a rubber seat and one of those cleanable sticky pad on the underside. This way your Mobile Stand stays where you place it.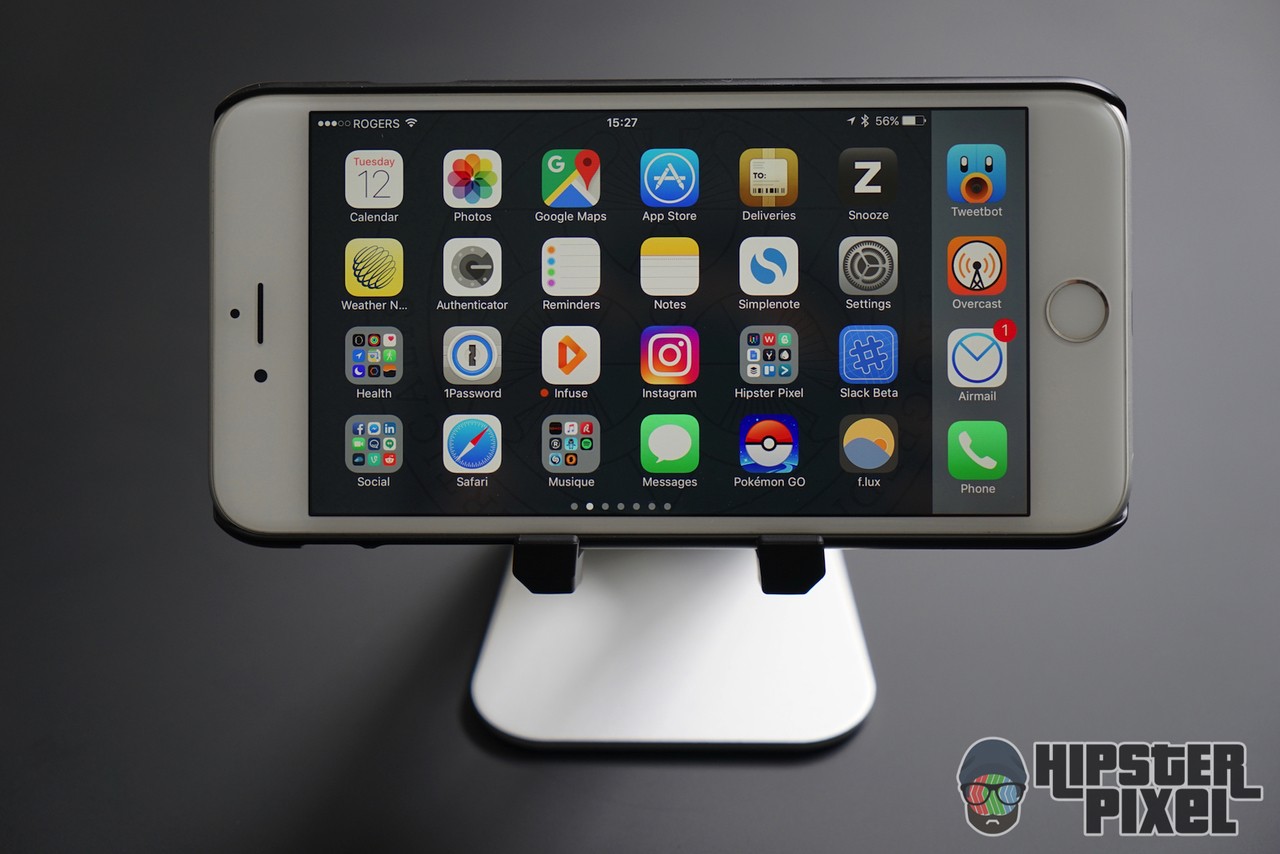 Although it fits almost any devices, the absence of an adjustment non does not help to hold on to your device and with slim cases it can wobble quite a lot. But the look is very good and fits perfectly with the Apple products it imitates.
You buy the Mobile Stand on Amazon and its often on sale.
Review Summary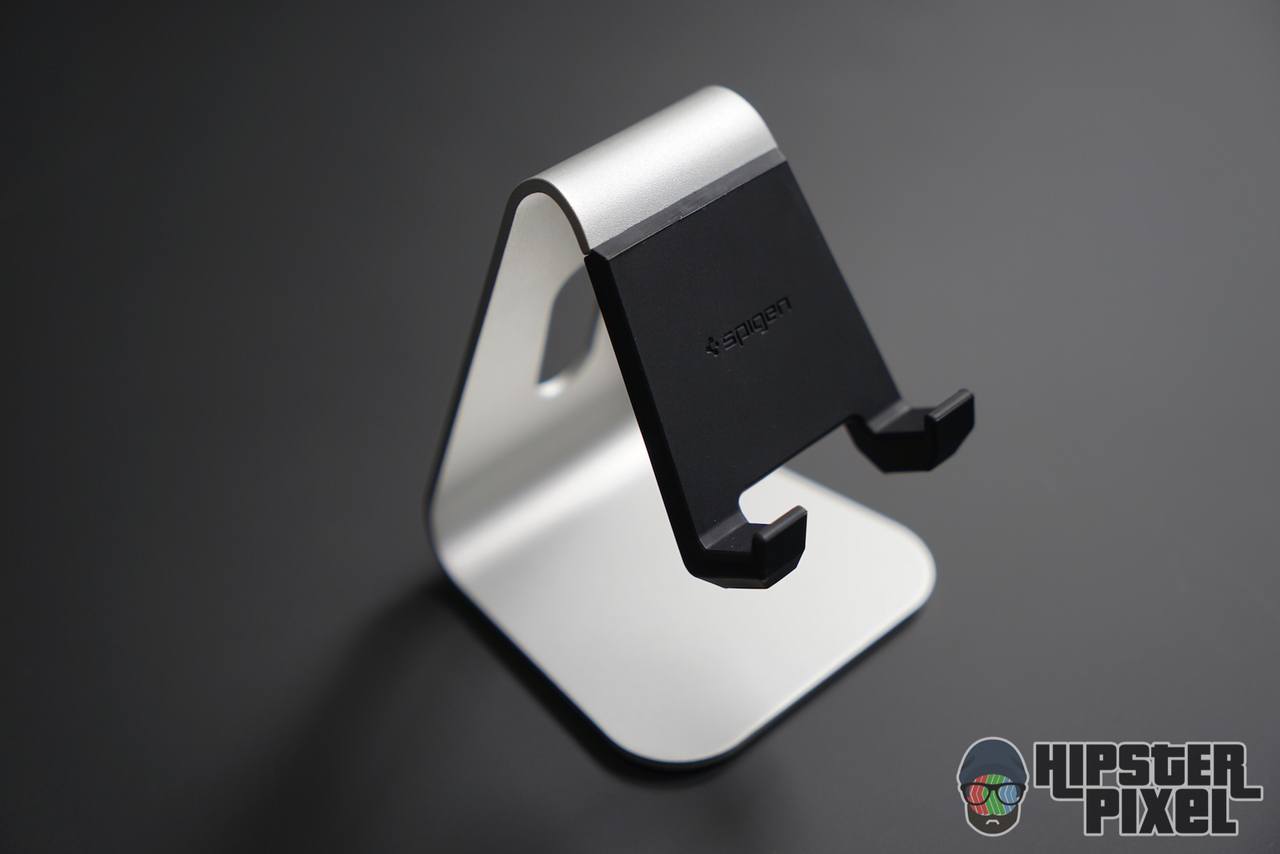 Simple but well designed iPhone stand that matches your iMac or Thunderbolt Display.
The Good Stuff
Design
Construction
Universality
The Bad Stuff
Too wide for a solid hold