---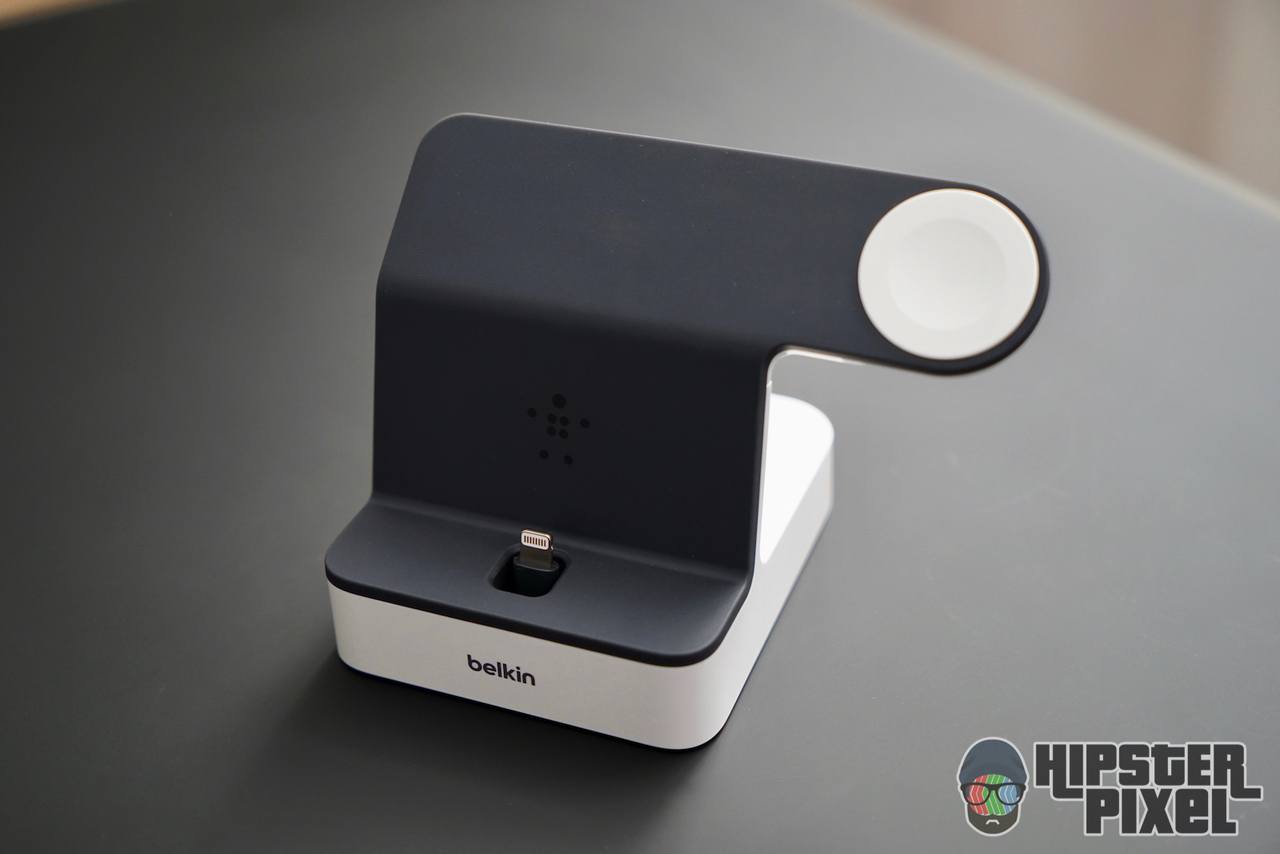 Belkin PowerHouse Charge Dock Review
Belkin, always keen on releasing original products, is now proposing a 2 in 1 dock that is perfect for your iPhone and your  watch. The PowerHouse Charge Dock is the name of the beast and it is aimed at your nightstand or office table.
Design
We can clearly see the design language of previous docks made by Belkin, namely the Charge+Sync or the MIXIT Up series of colourful docks. The PowerHouse Dock has the same rubber top and plastic base. This time around, the top is black and the base is white. It has a little back for your iPhone to rest against and the  Watch charger is included and part of the dock. You do not need to purchase a second charger with the PowerHouse, you can use the one that came with your watch for when you are on the go.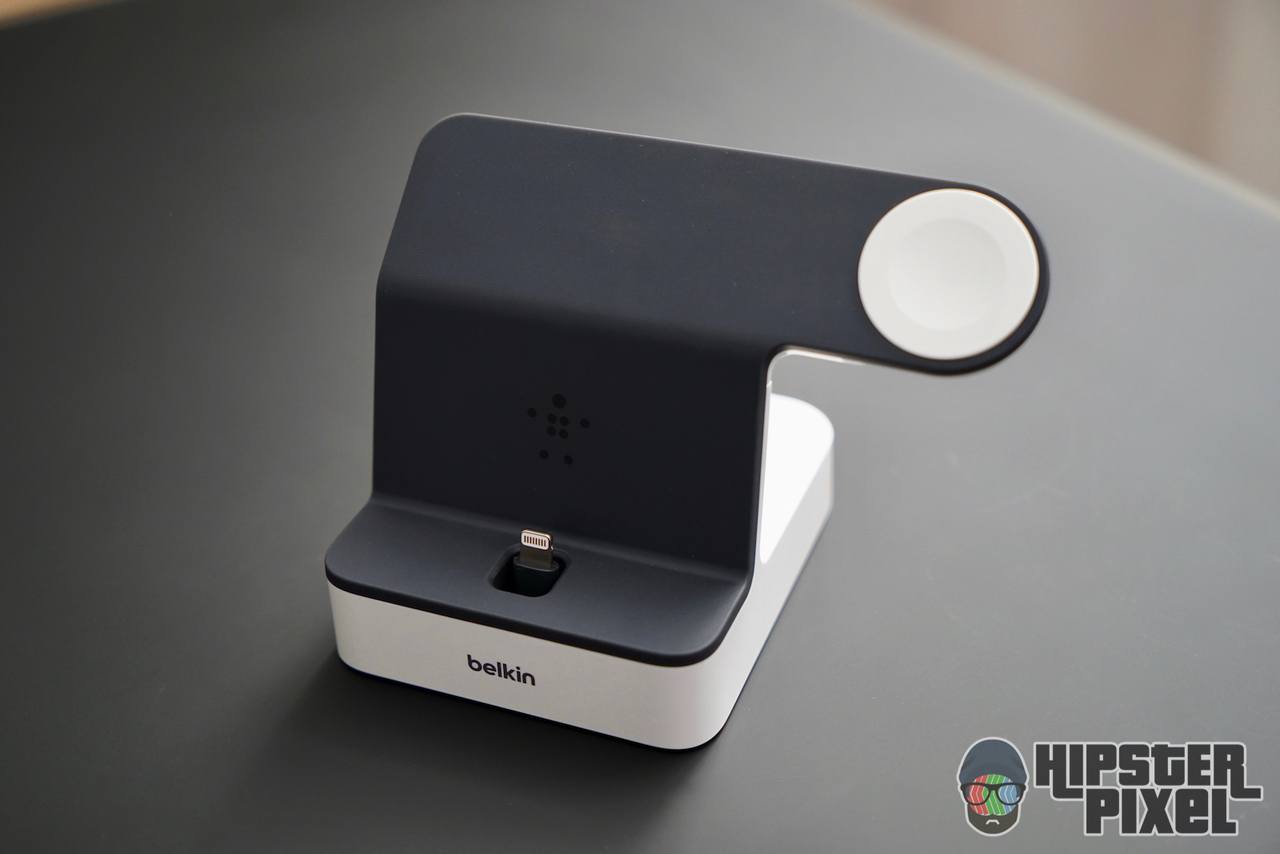 The iPhone section has an adjustable wheel to lower or raise the Lightning connector to the ideal height for your device and case. Naked or with a thick Otterbox case, the connector can be adjusted to the perfect height.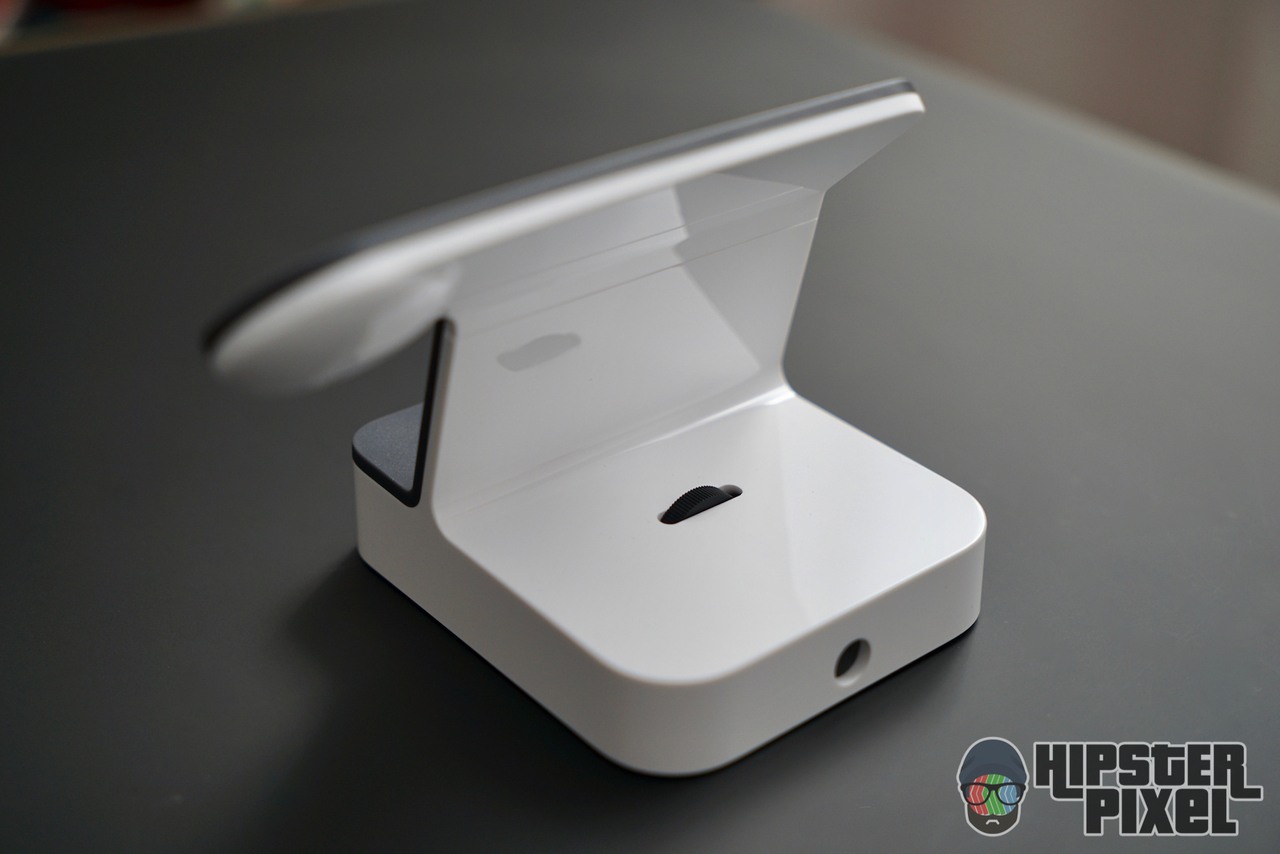 Features
Compatible with all Lightning equipped iPhones
Compatible with all  watches
Single cable for both devices
Adjustable height Lightning connector
3.4A total power (1A for Apple Watch, 2.4A for iPhone)
1.2M (4FT) cable
Performance
The position of the  Watch holder is perfectly positioned to either set your watch on it in a lazy way or close its band and set it properly. The look is nicer but I rarely take time to set it like that. Being a magnetic charger, I simply drop it there and that's it.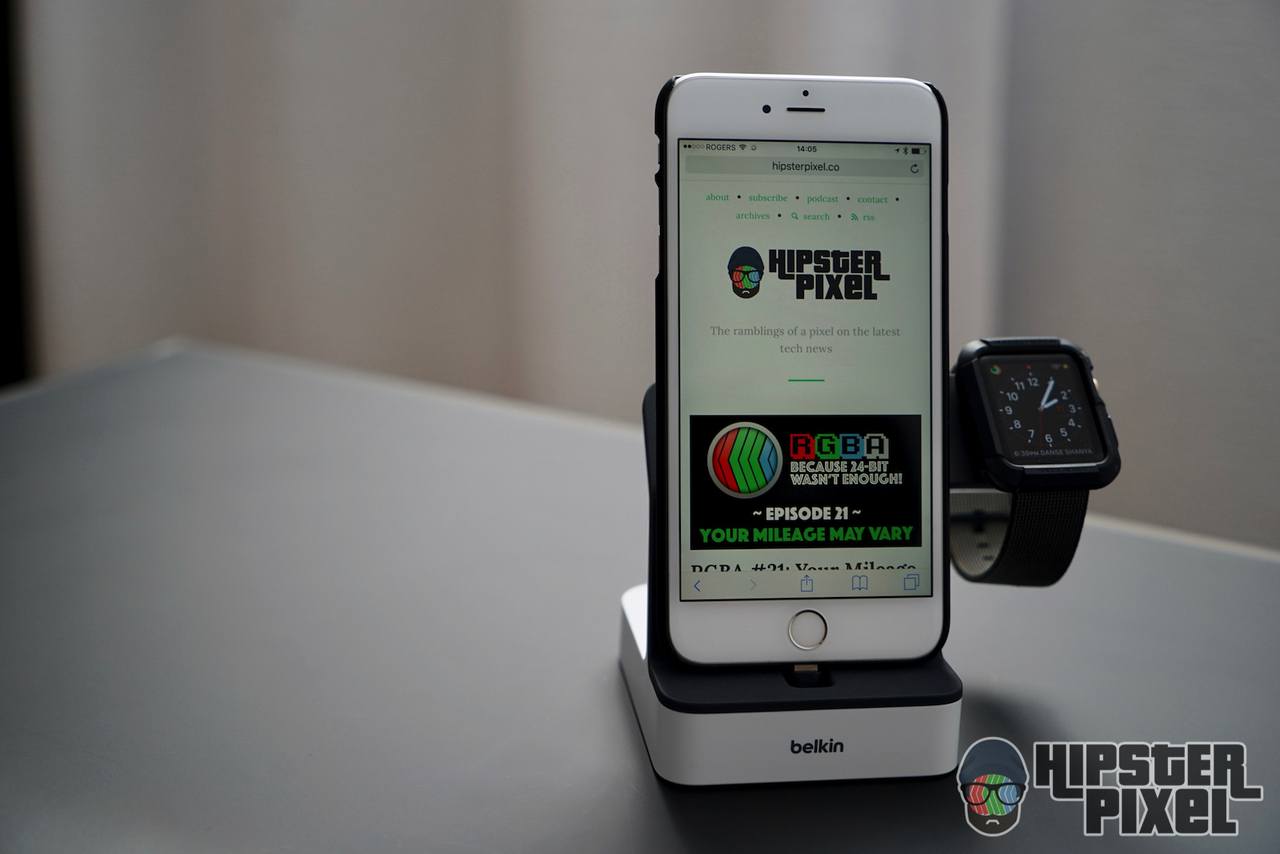 On the iPhone side, it's easy to dock your phone as long as you look carefully. There are no guides whatsoever so you need to align it straight on the Lightning connector. The connector is on a flexible pivot that can adapt to the height of the iPhone in its case. This is all fine and dandy on an office desk but when you try to use it in a nightstand situation, in the dark, it's a real challenge to aim it directly. The Express Dock for iPad did not have a vertically adjusting connector but it has a forward/backward adjustment that could help you set it just right. Then you could easily slide it along the back side and have it fit almost perfectly.
Conclusion
If you are looking for a great two in one dock for both your iPhone and your Apple Watch the PowerHouse Charge Dock is a great solution. It works great and charges both devices while only needing one single power cable. If you plan to use it in the dark, you might have some issues to aim it perfectly on the Lightning connector. It's not a problem if you can see what you're doing, on a desk, for example. Overall, I strongly recommend the PowerHouse Charge Dock by Belkin.
Review Summary
PowerHouse Charge Dock
Belkin International, Inc.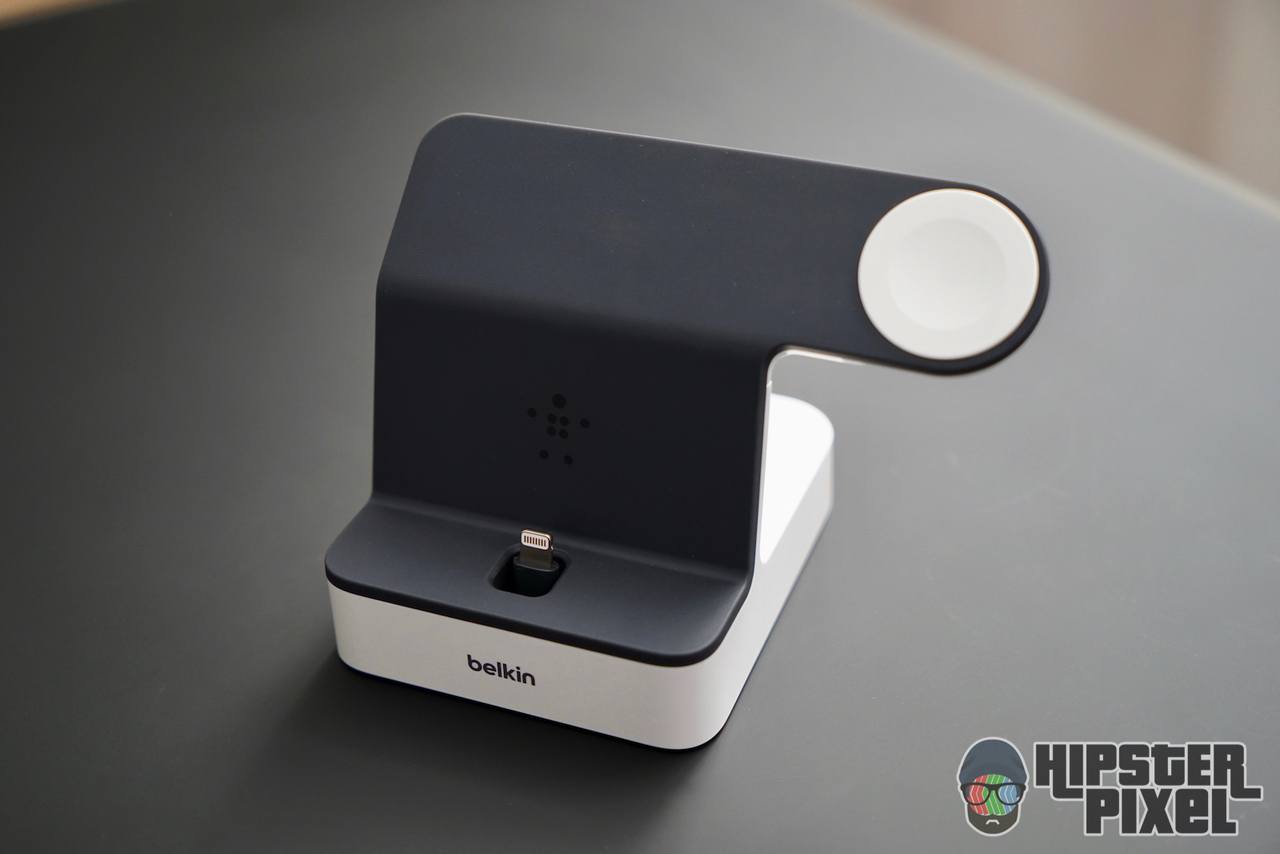 A smart solution to charge both the iPhone and Apple Watch on a single dock, the PowerHouse Charge Dock is Belkin's latest offer.
The Good Stuff
Solid design
Apple Watch charge cable integrated
Single power cord
The Bad Stuff
Hard to dock iPhone without looking
Expensive