---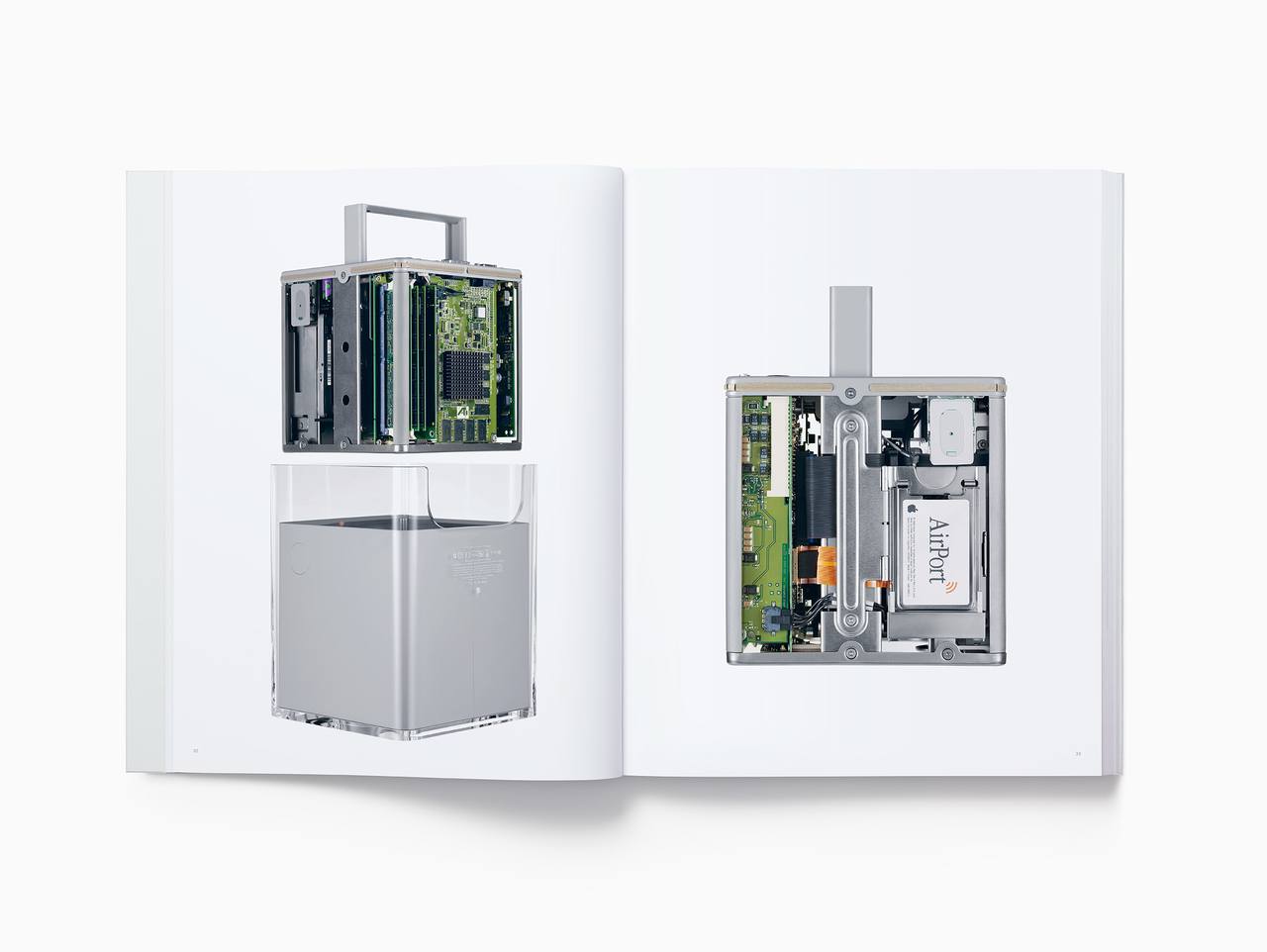 Apple Releases Design by Apple in California Books
This great album covers the era from the 1998 iMac all the way to the Apple Pencil. There are also many technical details on the materials and techniques used to create such products.
"The idea of genuinely trying to make something great for humanity was Steve's motivation from the beginning, and it remains both our ideal and our goal as Apple looks to the future. This archive is intended to be a gentle gathering of many of the products the team has designed over the years. We hope it brings some understanding to how and why they exist, while serving as a resource for students of all design disciplines." — Jony Ive, Apple's chief design officer
You get 450 images in either a small format (10.20" x 12.75") at 199$US or large format (13" x 16.25") at 299$US, exclusively at Apple.com. But only in the following countries: Australia, France, Germany, Hong Kong, Japan, Korea, Taiwan, the UK and the US. No Canada there 😭
Apple revolutionized personal technology with the introduction of the Macintosh in 1984. Today, Apple leads the world in innovation with iPhone, iPad, Mac, Apple Watch and Apple TV. Apple's four software platforms — iOS, macOS, watchOS and tvOS — provide seamless experiences across all Apple devices and empower people with breakthrough services including the App Store, Apple Music, Apple Pay and iCloud. Apple's more than 100,000 employees are dedicated to making the best products on earth, and to leaving the world better than we found it.
And one line stands out for me from the press release:
The book is dedicated to the memory of Steve Jobs
If you are looking for something a bit more retro, take a look at the ICONIC book by Jonathan Zufi.