---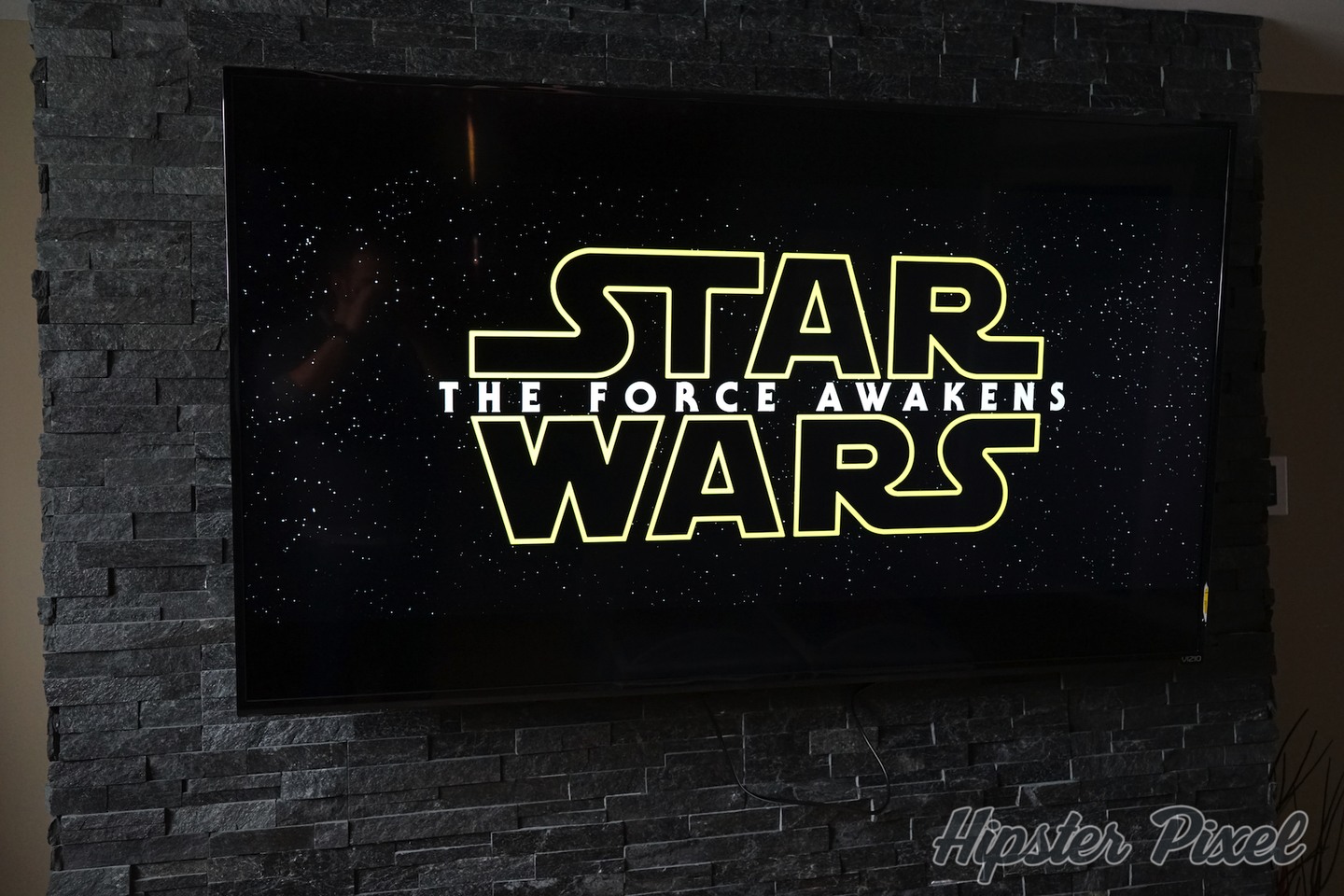 Vizio D65u-D2 4K TV Review
The world of HDTVs and now 4K TVs is getting more and more of a complex place. We had 3D for a while that was offered in many flavours and now it seems to be the turn of 4K to blur the market. Don't get me wrong, I really love 4K and what it brings to the table but right now the market is full of diverging standards and it's a real headache when you try to get a good 4K TV.
One of the first 4K TV to hop on the HDR10 and Dolby Vision high dynamic range standards is the Vizio D-serie line of television. But only the ones with a little "u" after the diagonal size in the model name. I was luck enough to have one of these from Vizio, the D65u-D2 , a 65-inch 4K TV that is in the affordable 4K range.
Design
I have always been a fan of Vizio's design and the D65 is not different. The minimalistic design and lower left corner Vizio logo that is both non-intrusive and above all else not powered by an irritating LED like other brands. I have decided to hang the TV to the wall in my living room instead of using the included legs. Legs that are equally simple and do not get in the way.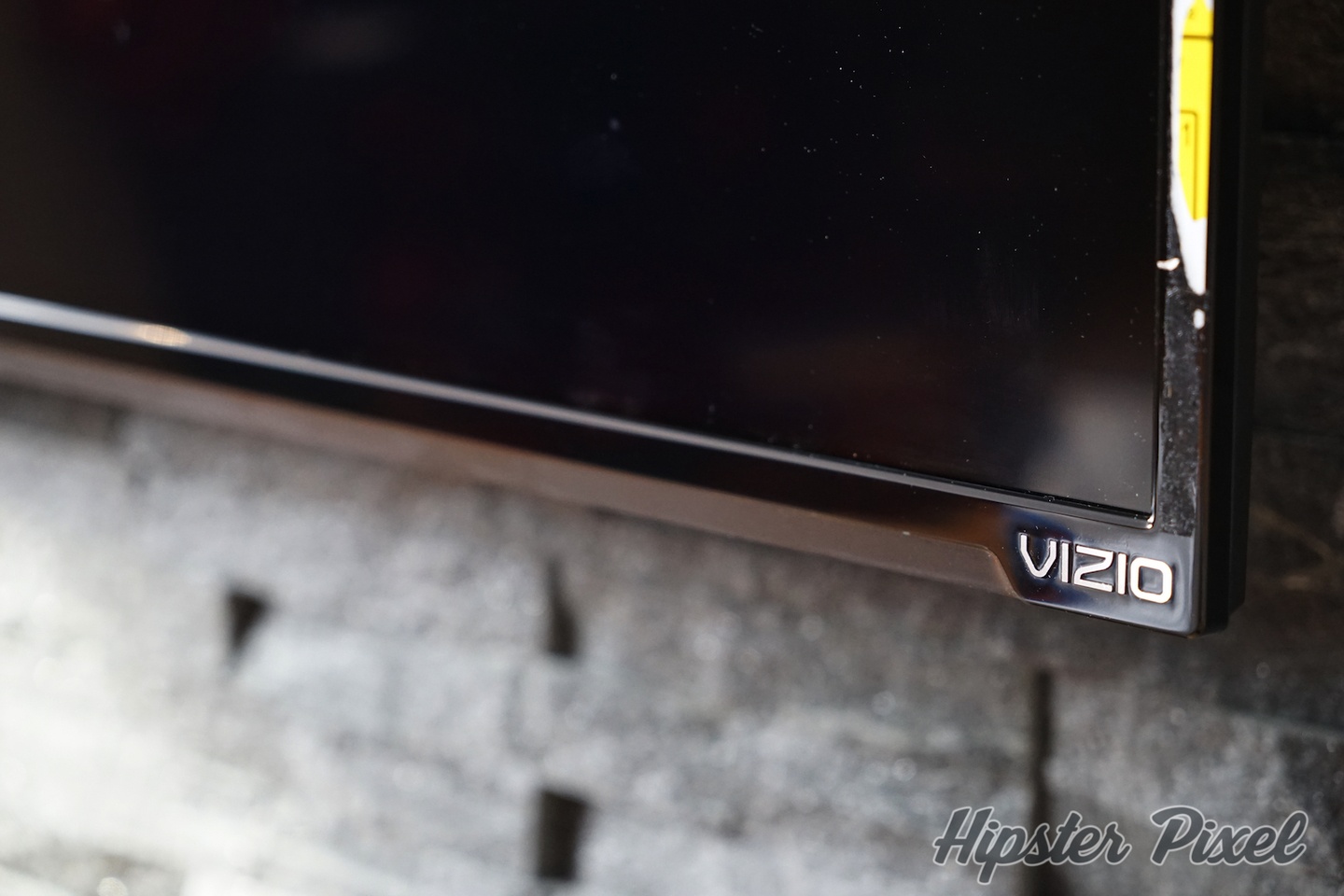 The size of the bezel is not the slimmest on the market but its dark-coloured and really disappears once you have a movie playing. All of the inputs are located on the left side of the TV on a L-shape section with inputs/outputs on both sides of the L.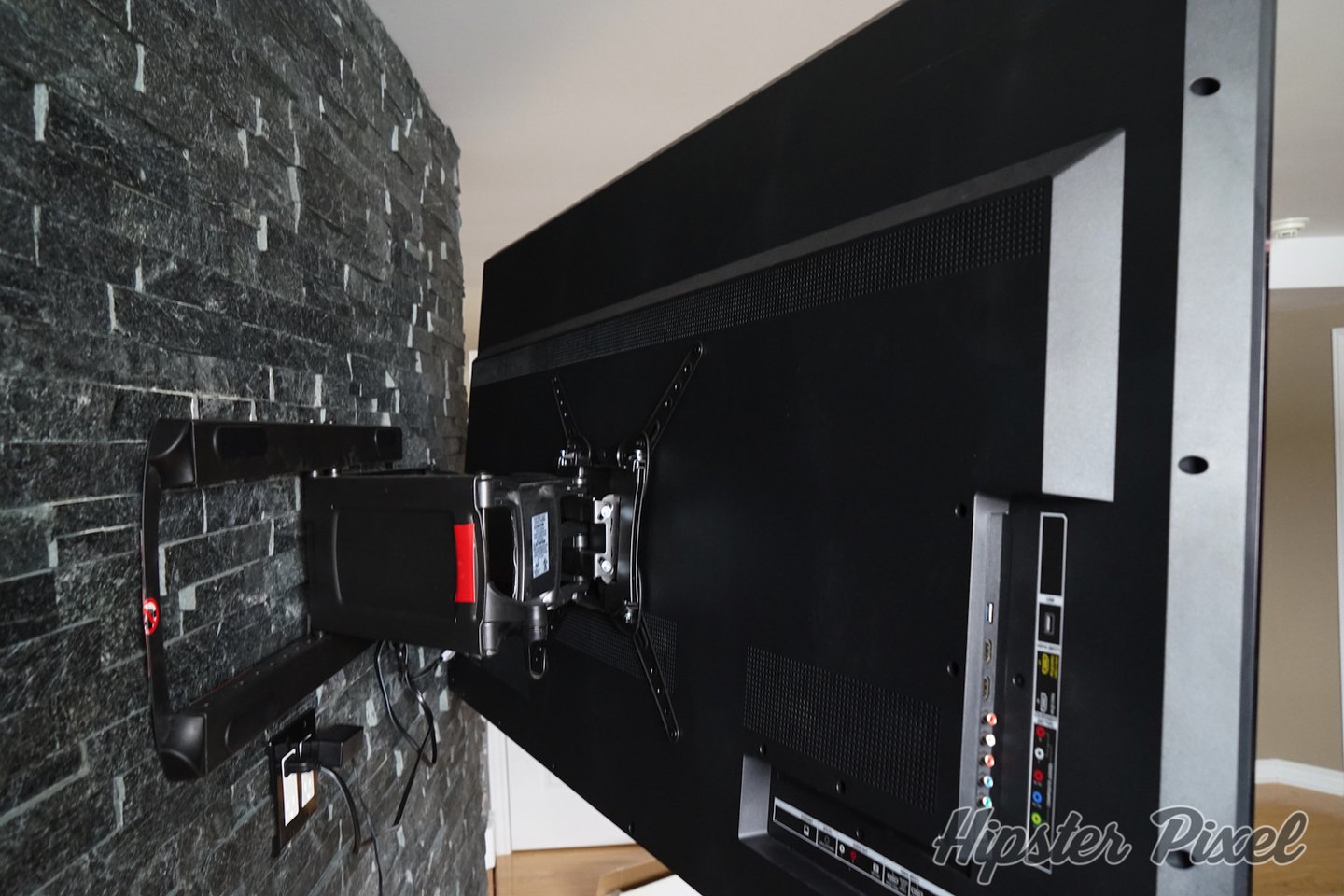 Inputs
As it is now the norm, the TV has a total of 5 HDMI ports, 3 facing the ground and 2 on the side, but they are not all created equals. Only a single port can do 4K @ 60Hz, the other ones 4K @ 30Hz. Most households have a single gaming console so it's not a problem, but if you are a gamer, you'll have to make a choice. Or if you have a 4K Blu-ray player, you might need to invest in a HDMI Switcher that supports 4K AND HDR.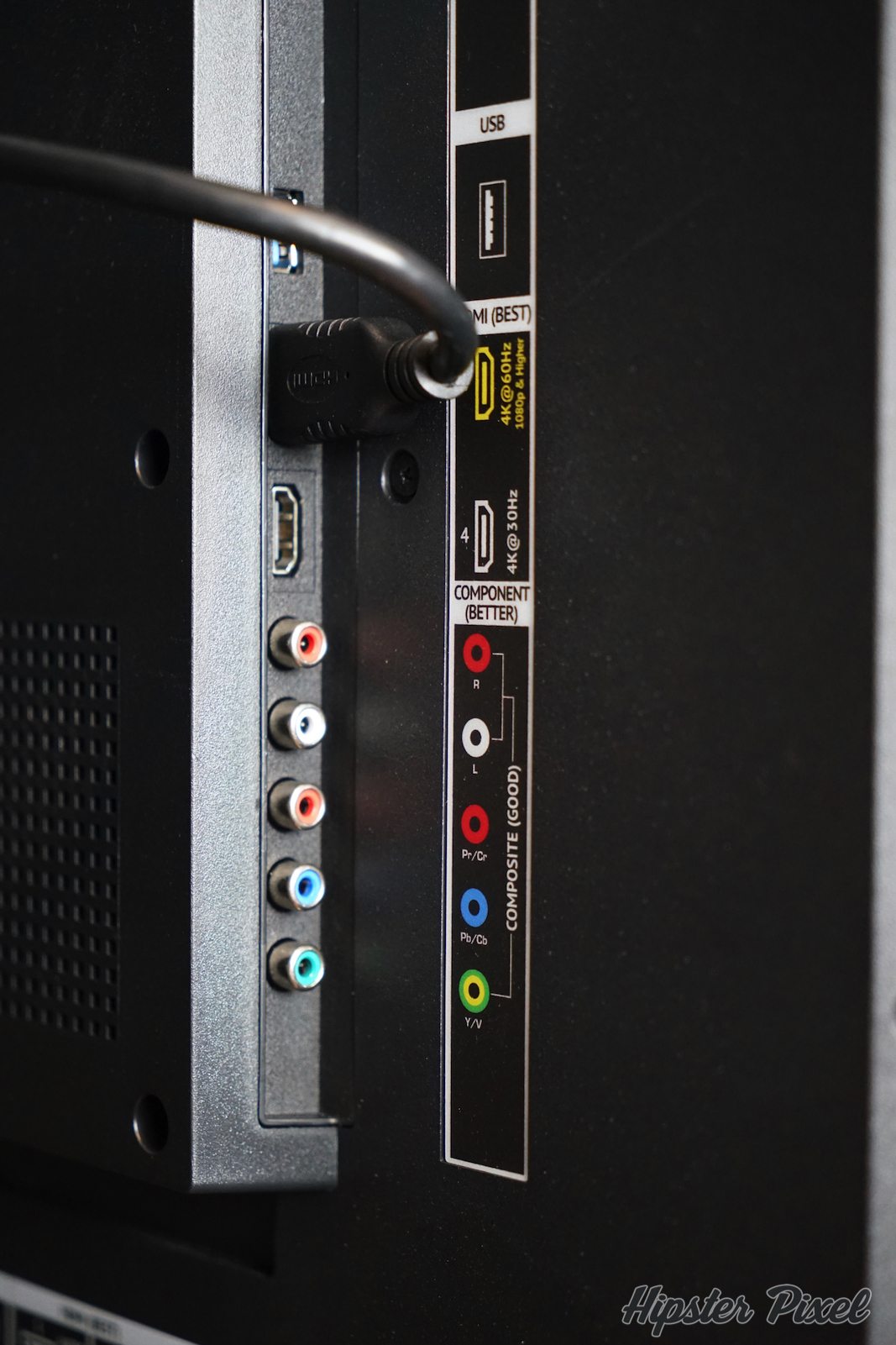 Remote
This is perhaps the most displeasing part of the otherwise great television set. The remove has important buttons like shortcuts to the Netflix app and an Input button to easily switch inputs, which can be renamed by the way. The thing that irritates me and makes me want to throw away the remote, is not the layout either, it's the fact that the remote battery does not stay in place. The moment you hold the remote in your hand, the slight pressure from your fingers on the remote underside is enough to pull it open. Each and every time… It does not seem to be broken, or else it broke in transport as I had the same problem when I put in the batteries.
Other than that, the remote is well designed.
On-boarding and Setup
The on-boarding is quick and effective. You can even do a speed test directly on the TV. One thing I really like to test when plugging a brand new TV is the difference from what the manufacturer considers its best settings for the image and what pros refer to as ideal settings online. Sometimes the difference is night and day and I always strongly recommend to go through each and every little detail settings to get it just right. In the case of the D65u-D2, the difference was barely noticeable. This means that when Vizio asks you during the on-boarding if the TV is for home or the store, you can safely assume that most of settings will be properly set to look their best.
This is a great thing for those that are not as geeks as us and lookup the best settings online.
One thing that I still can't understand to this day, is the use of stickers on the front of the TV. Vizio had a big yellow sticker on the right side of their D65u-D2 and guess what, I was not able to fully remove it. I would need to get some Goo-Gone and spend some time rubbing that awful smelling products on my brand new TV just to make sure it comes out completely. Please, do not use any stickers on the front and if, for some regulation, you have to. Use a type that can be removed as easily as the plastic film that protects shiny plastic on electronics.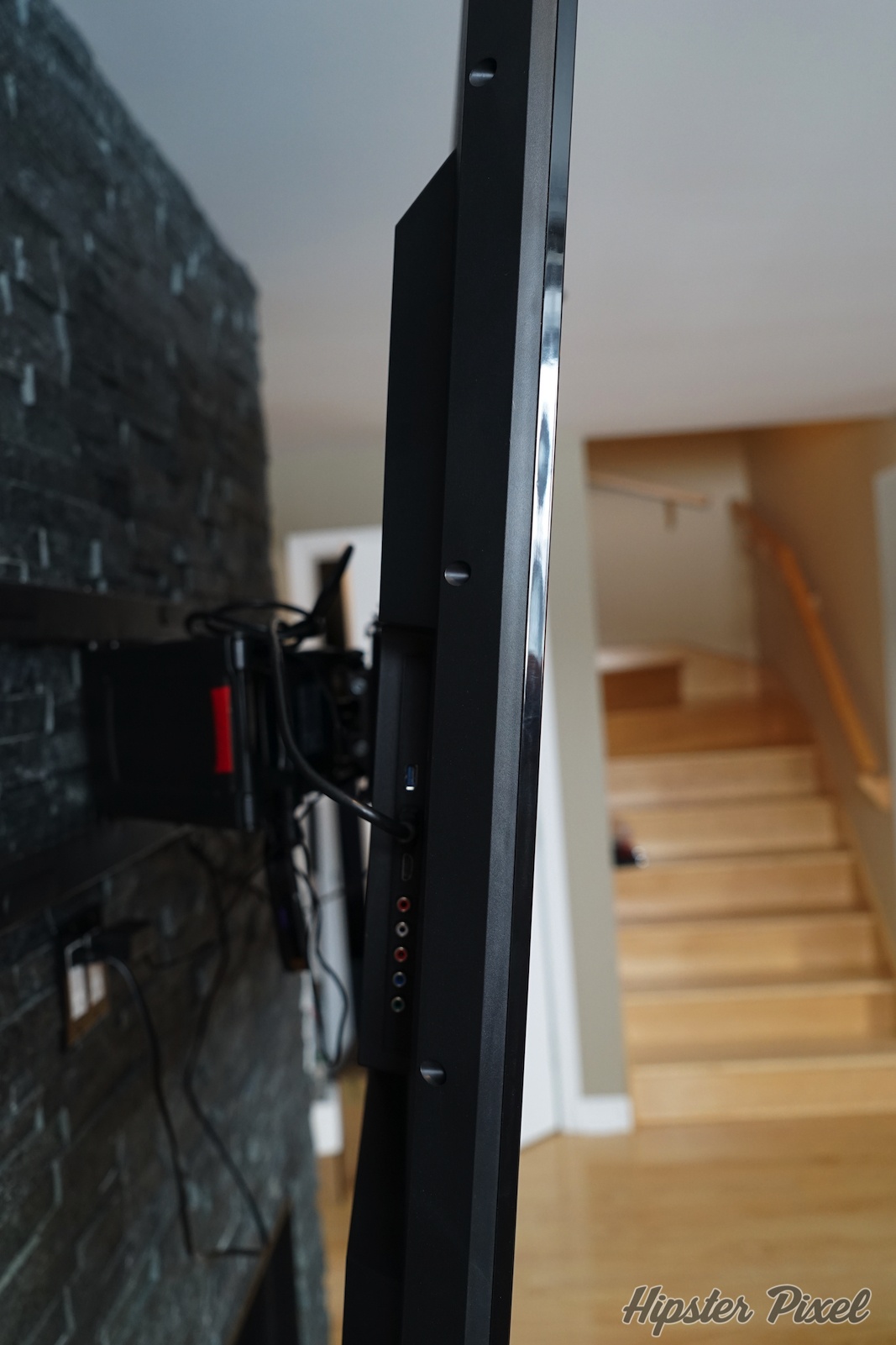 Features
65" 4K HDR Compatible Display
16 active LED zones
120Hz refresh rate (240Hz with ClearAction)
SmartTV with preinstalled apps
Inputs: 5x HDMI, 1x Component, 1x Composite, 1x Ethernet and 1x USB
Outputs: 1x analogue out, 1x SPDIF
57.42"W x 33.21"H x 2.99"D for a total of 51.15 lbs
Performance
I got to play around with this TV for a couple of weeks during which I discovered the great world of 4K and HDR. Even though this TV is 4K, the D65u-D2 is not HDR. Let's just say for the sake of this article that I managed to get 4K to work on two different sources but only one was easy to get it to work.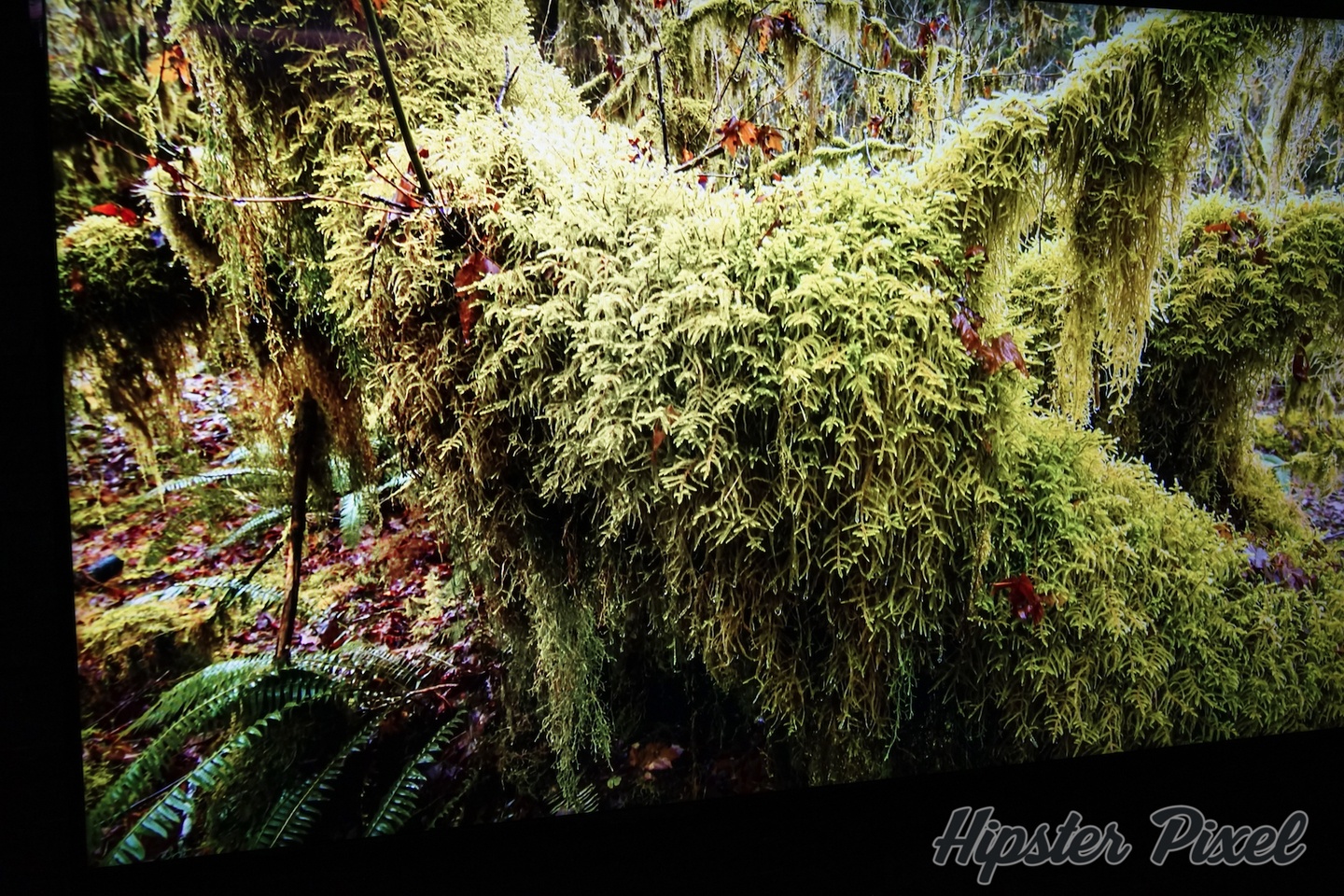 4K, Hz, HDR, Cables.. Argh!
Basically, you need a 4K(+HDR) source, cable, device and TV. The TV, you're covered, the Vizio D65u-D2 is a 4K Ultra HD that can handle the resolution thank to its V6 six-core processor. The source, well you have to either pay the Premium plan on Netflix to get Ultra HD or use an external source like the Roku Ultra or an Android TV device with 4K compatibility. This part is not hard, as your device has 4K or not. The hardest part is the cable and HDR.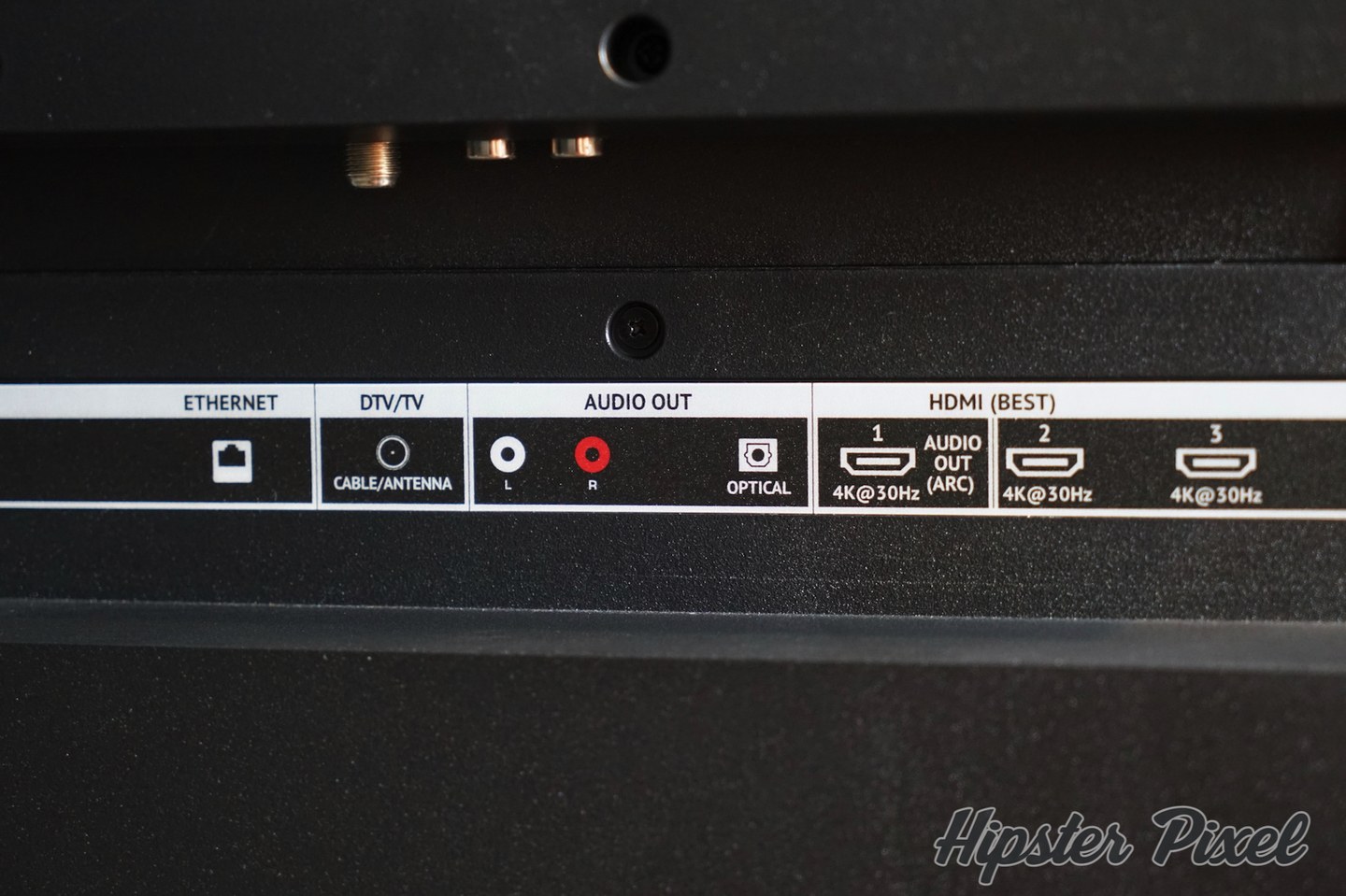 You see a bunch of cables came out over the last year with the new 4K TV sets, but none of those are actually compatible with HDR. Basically, you have cables that are HD, 4K@30Hz, 4K@60Hz and 4K@60Hz + HDR. You really need to pay attention to what cable you buy. Also, a new HDMI 2.1 standard was announced for 2018 where it will be able to handle up to 48Gbps of bandwidth up from 18Gbps for the 4K HDR HDMI 2.0a cables. But let's not go to far in this, the D65u-D2 is not HDR so any HDMI High-Speed with Ethernet or Premium would do. Just look at the specs.
Roku Ultra in 4K
I connected my Roku Ultra using a high quality HDMI cable which I thought would do it all, but even me, I got screwed as it only does 4K @ 60Hz and not HDR. Thankfully, Roku includes a diagnostic tool to tell you which type of connection and TV you have. With the D65u I do have a green checkmark for 4K and 60Hz but not HDR. Not that it matters, but since we have so many different standards, I'm aiming for the best setup possible so that I can fully test the hardware I'm being provided.
Roku has a bunch of sources but not many are actually clear on what type of content they offer, except for Netflix and YouTube. Both try to inform you of the resolution of the video you're about to watch. Netflix has the Ultra HD badge (and a list of some of the Ultra HD content is available here) and YouTube has the "4K" badge and even a 4K Video section with many of those 2160p clips.
You could also use the TV's smart features to launch Netflix and YouTube, but I don't find the UI that interesting. Plus, Roku tends to have more channels. One thing that I realized is that to get 4K on YouTube, you need to be signed in your account and only then will you see real 4K content. YouTube has this debug panel where it shows the resolution of the currently playing video as well as the bandwidth available and used. Very useful!
Netflix, on the other hand, is not as great. Even with the 4K plan and a 4K TV series, I did not see any noticeable difference from an HD 5.1 movie. In fact, I even downgraded my plan to HD only and played the same content to be sure. Netflix asks for at least 25Mbps of bandwidth, my TV gets consistently 31-32Mbps from both the Vizio network benchmark and YouTube's debug info panel. Netflix does not seem to have the same kind of information panel so I cannot know for sure the exact resolution of the content being streamed. I did access one of the hidden panel where you can set the quality of the stream from the default of "Auto", I set it at the highest possible value. And my account is set to the highest quality possible too.
Real Performance
After all this work, I finally was able to locate great 4K content, namely MKBHD's videos as well as Unbox Therapy both crank out multiple videos per month with a great attention to detail and it shows. The D65u-D2 has a well above average screen quality and you can really see it quickly once you get the right content. That's the hard part, today it's quite a challenge to get the right content with all the above things to consider.
HDR would have been quite a nice addition, but sadly I could not experience it. Then again, apart from Netflix and YouTube there are not many other mainstream HDR streaming sources, unless you want to get a new 4K HDR compatible Blu-ray player like the Samsung UBD-K8500 or the Philips BDP7501 .
If you take away the pain points of the setup and the remote that is quite irritating to handle, the end result is marvellous and I can clearly see where all this is going in terms of quality and what Ultra HD and HDR will bring to the table.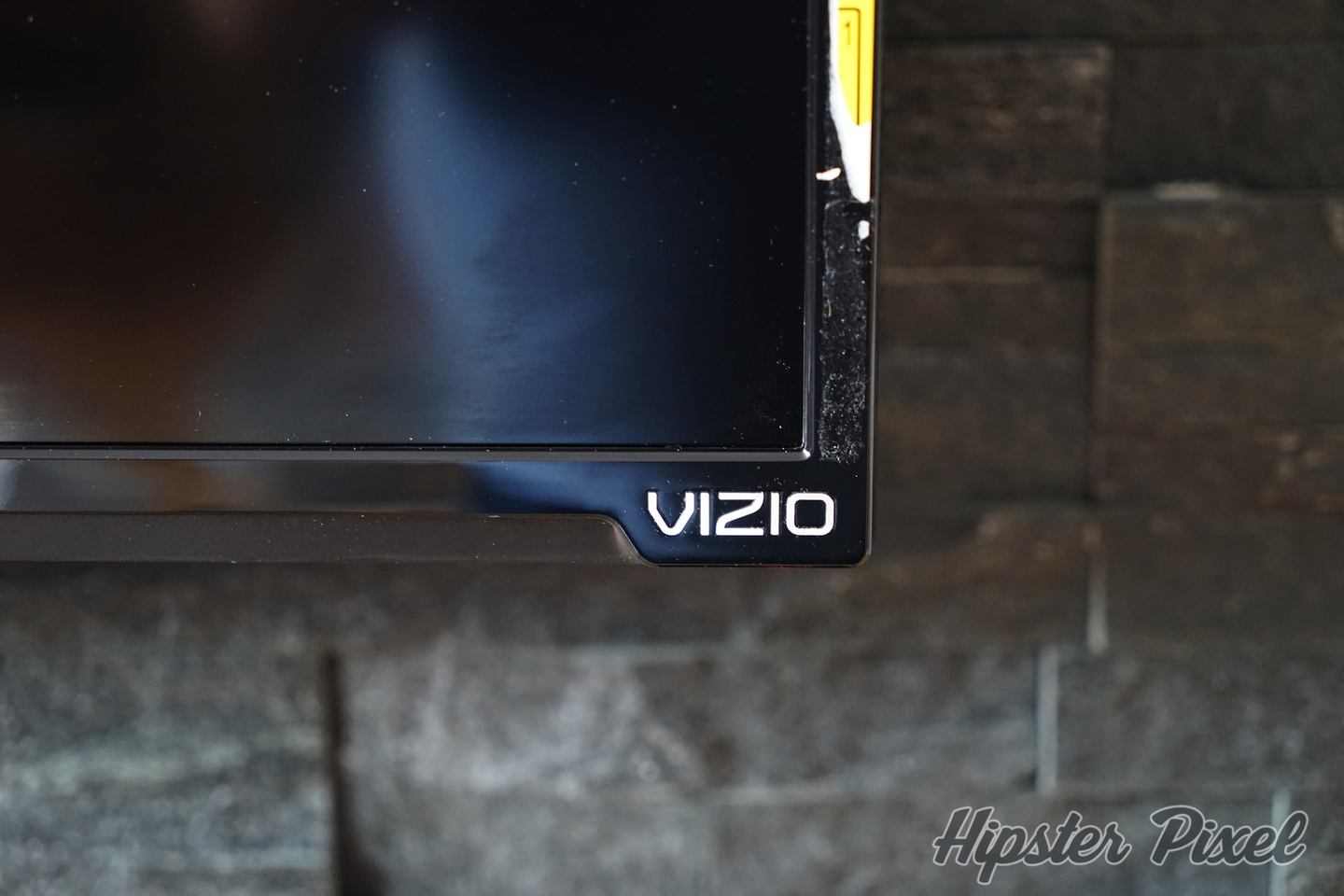 Conclusion
The D65u-D2 is a great 4K TV that makes us peek at what's to come. If you are on a budget and not fully ready to embrace 4K in all its glory, this affordable series of 4K TVs is what I recommend in order to get a glimpse of 4K but most of all to get amazing HD. In the future, you will be able to upgrade your setup and enjoy great SDR 4K content without a hitch.
However, if you are looking to embrace 4K and HDR, skip the D-series and look at the M or P series of television. They are similarly priced or slightly more expensive (in the 65" range), but you will get much better results especially if you plan to keep the TV for years to come, it will be ready to handle everything you throw at it since both series support HDR and come with a tablet remote control.
Review Summary
D65u-D2 4K Television
Vizio Inc.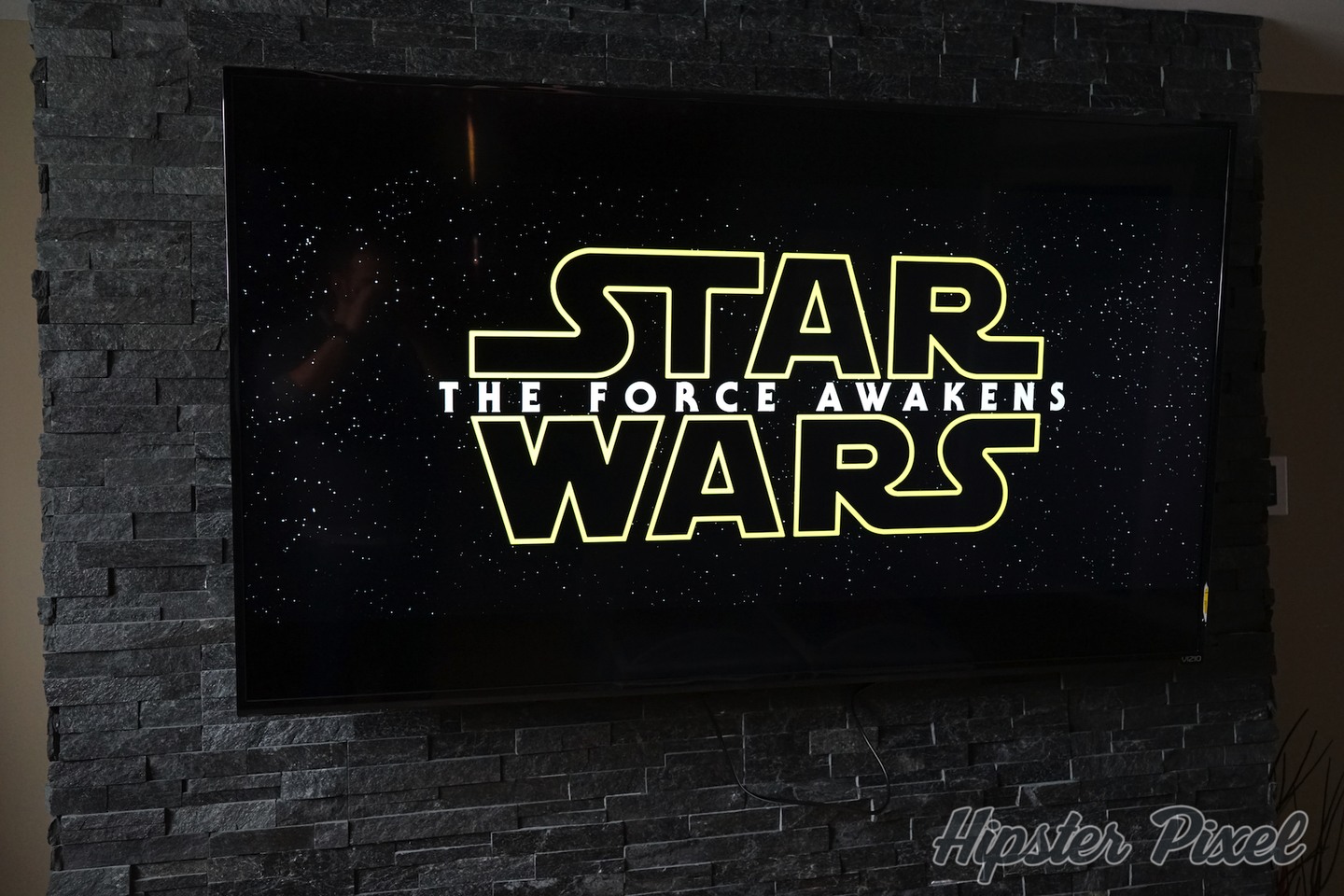 The more and more common size 4K TV, 65-inch, in a package with a great image quality and options!
The Good Stuff
Minimalistic and clean design
Pre-calibration is excellent
The Bad Stuff
Cheap quality remote
Not all HDMI ports are equal
Not HDR compatible
Expensive 65" model