---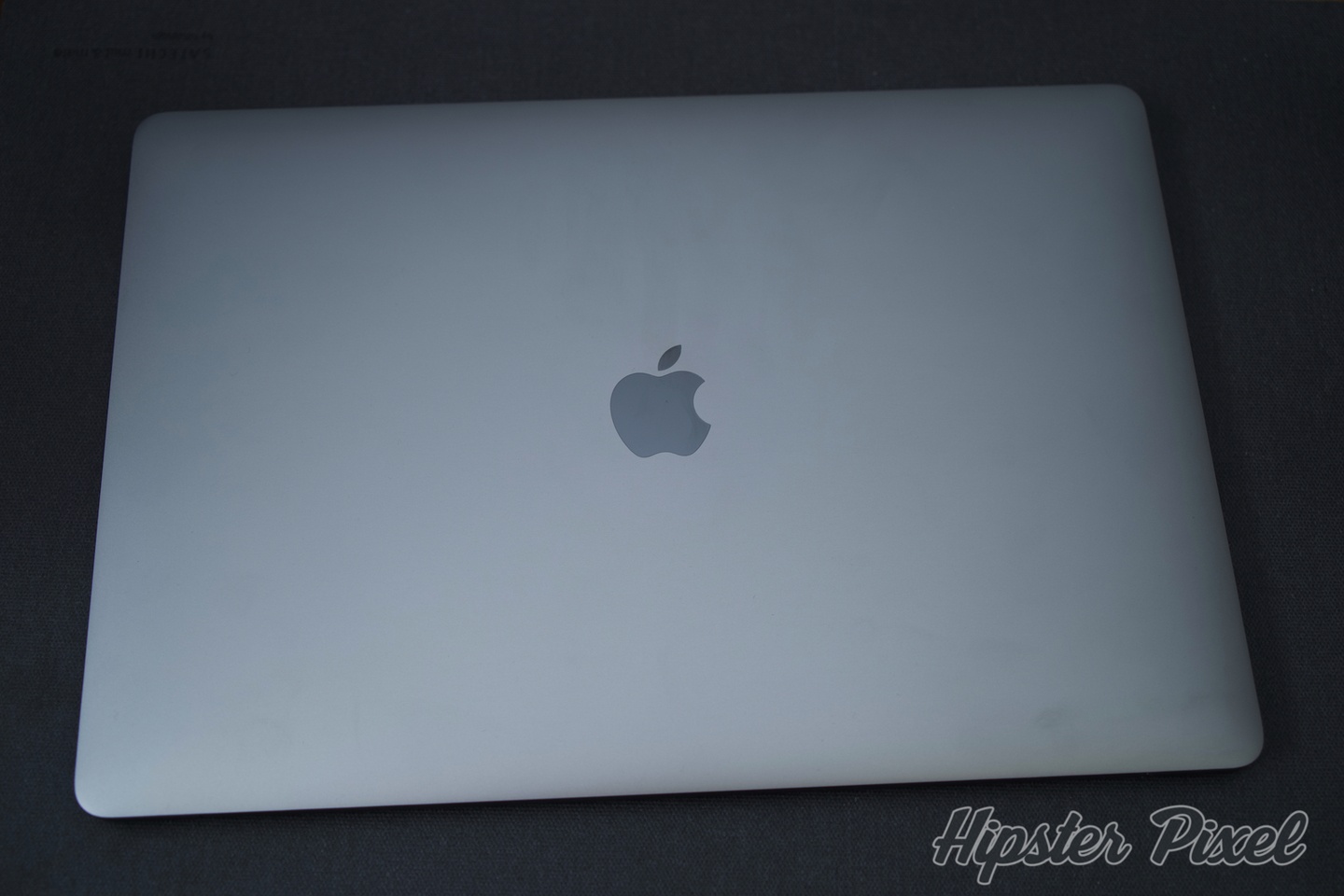 MacBook Pro With Touch Bar Review
It's been out for a couple of months now and I finally was able to get my hands on that famous MacBook Pro with Touch Bar. This highly anticipated update to the MacBook Pro lineup was anxiously awaited by many professionals and even more consumers that prefer the 15" screen format. I only had the computer for a week but I think I'm past the honeymoon phase and I just had enough time to run a couple long battery benchmarks that caused so many headaches to both Apple and Consumer Reports.
The Specs
First of all, let's cover which model I got my hands on. As you might know the MacBook Pro with Touch Bar, I'll call it MBPtb from now on, comes in two 15" configurations and two 13" configurations. We still have the mid-2015 15" and 13" on sale at a lower price than the Touch Bar versions. And finally, we have an extra 13", often called the MacBook Pro ESC, a version of the new 13" but without the Touch Bar.
All the new models are available in Silver or Space Grey. I was very happy to see that I could get the Space Gray!
The loaner MacBook Pro is a 15" base model, so it's equipped as such:
Processor: 2.6 GHz Intel Core i7
16 GB 2133 MHz LPDDR3
256GB PCIe-based SSD
Radeon Pro 450 with 2GB memory
This model retails for 2,399$ (or 2,999$CA).
Packaging
Before we jump into the device itself, we must look at the packaging. Apple's packaging has always been over the top and this year, it's even better. Apple is now using the San Francisco font on the side of the box, instead of Myriad, and even more of the packaging is made of paper. All the attachments and loops for the cables, like in the iPhone 7 box, are now made of recyclable paper. Basically, the only plastic piece left is the insert of the box where all the components fit neatly.
If I had to make a bet, I would bet that we will see a 100% paper made packaging before the end of 2017. The iPhone is leading the way and I think that for the 10th anniversary iPhone it would make sense to push the environment envelope even further to achieve this goal.
The box contains the MacBook Pro, the power brick and a USB-C cable, a very thick one that can handle that 87W needed to charge the laptop, and the usual folded paper holder with the regulatory and quick start guide (don't forget the Apple stickers!)
Overall Design
Let's jump right into what is, in my opinion, what Apple does best and where very few other manufacturers are able to achieve. The MacBook Pro is the most beautiful piece of technology I could lay my hands on. The care and attention to details can only be really grasped when you handle one in person and in the comfort of your home. Yes, you can pay a visit to the Apple Store, but it's not the same as to have it on your lap and really take the time to use it.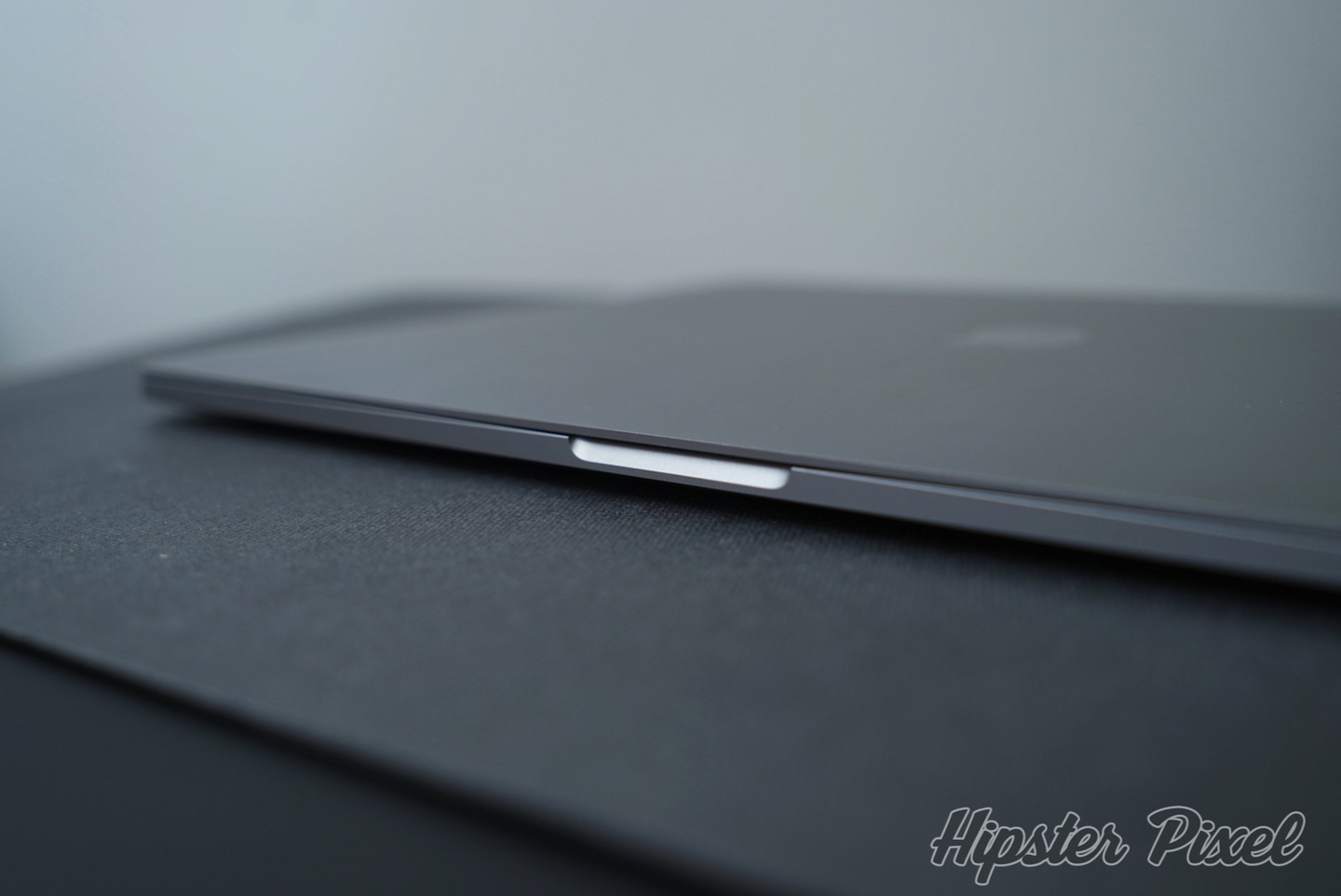 The MacBook Pro is the most beautiful piece of technology I could lay my hands on.
The Space Grey colour is very well suited for this size of devices and if I had to buy a computer today it would be this exact colour. Silver is great, but I crave for a darker look. That is until the black MacBook makes a comeback, I'm sure it will one day!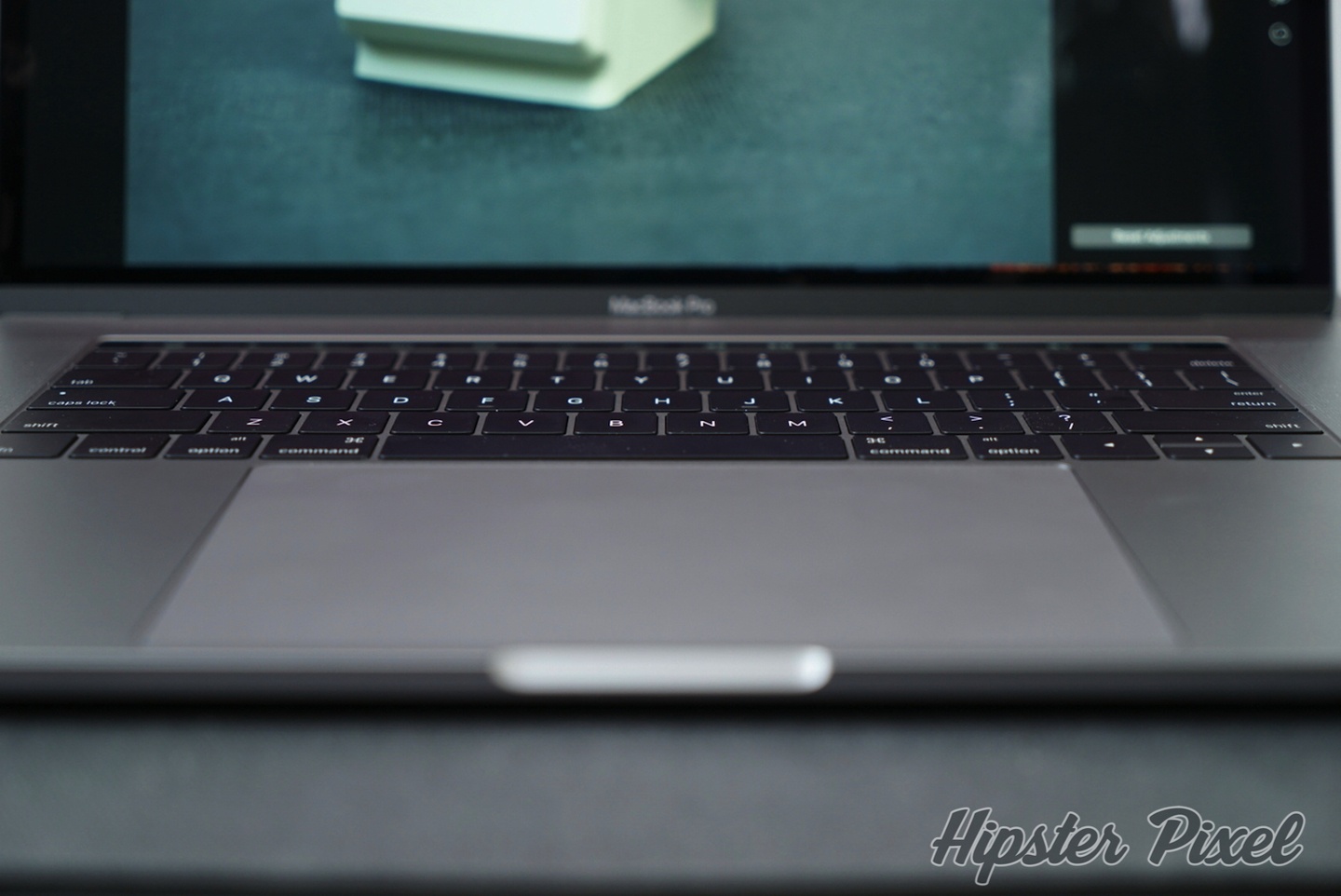 The overall look of the MacBook might not be major on paper but as soon as you lay your hands on it, literally, you see the difference.
Input Devices
The MacBook Pro with Touch Bar adds a new input method so let's go through each and every one of them.
Keyboard
The keyboard as the 2nd generation dome switches that are in design similar to the ones on the MacBook but with more resistance, bounce and sound. Instead of the higher pitch noise made by previous generations this one has more of a clack sound. Being a mechanical keyboard aficionados, I do not care for the noise but for the first couple of hours it felt kind of weird. Coming from a decade of chicklet keyboards, the feeling is very different and can be polarizing. It's fine by me after a few hours of getting used to.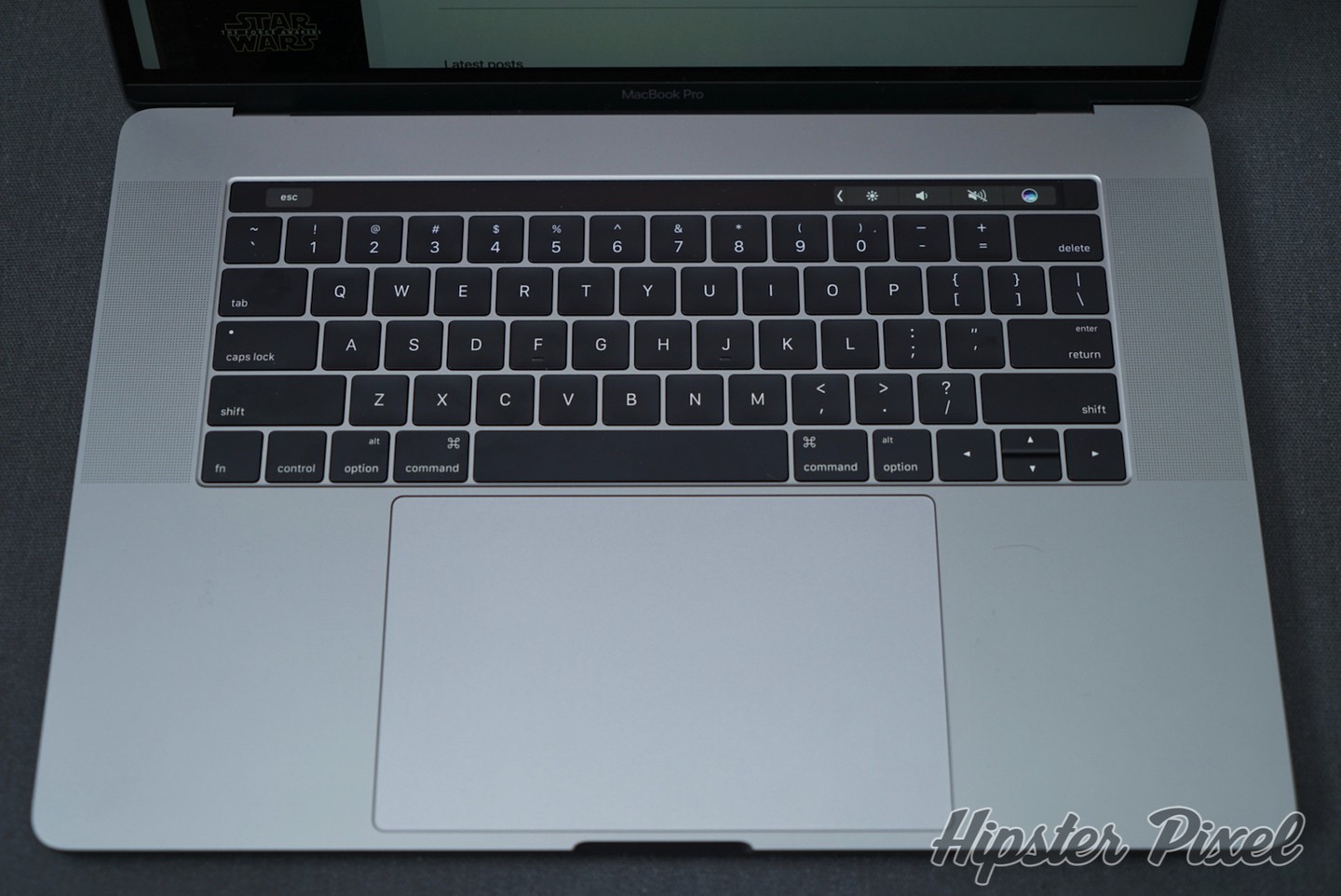 The part that still gets me with each revision of the keyboard is the arrow keys. Once again the Up and Down arrows share the same key space by being 50% of the width of a regular size keycap. I never hit the key I want and that's after using the Magic Keyboard for many months. I know it does not look as good but in this case function should be prioritized over function.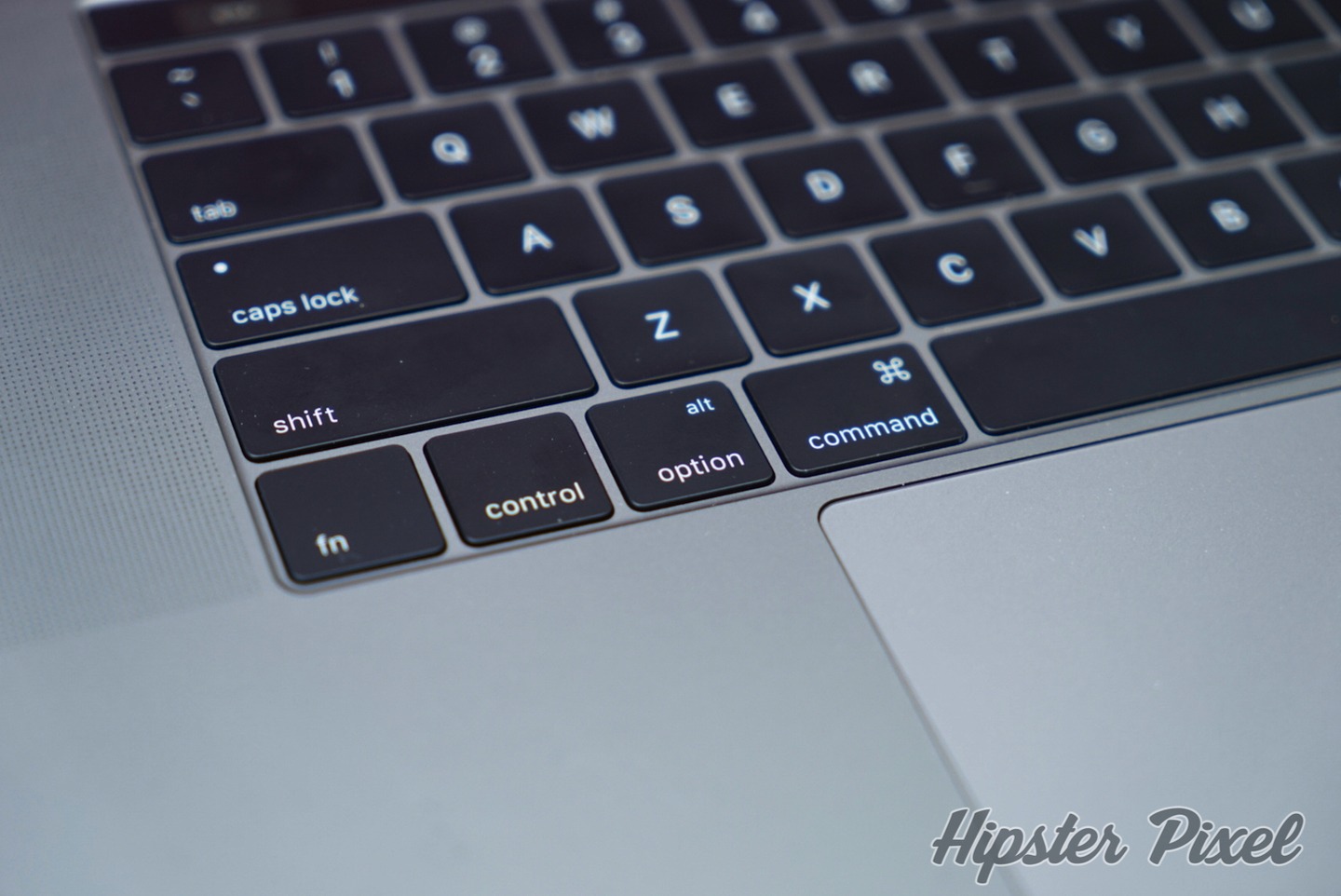 Trackpad
The trackpad is using the same technology as the mid-2015 MacBook Pro, but 50% bigger. At first I thought bigger must be bigger but in this case it's too big. When you place your hands in typing position and rest them on the right and left-hand side of the track pad the base of your thumb can easily trigger a tap. I'm more of a tap to click users so that's why it's irritating.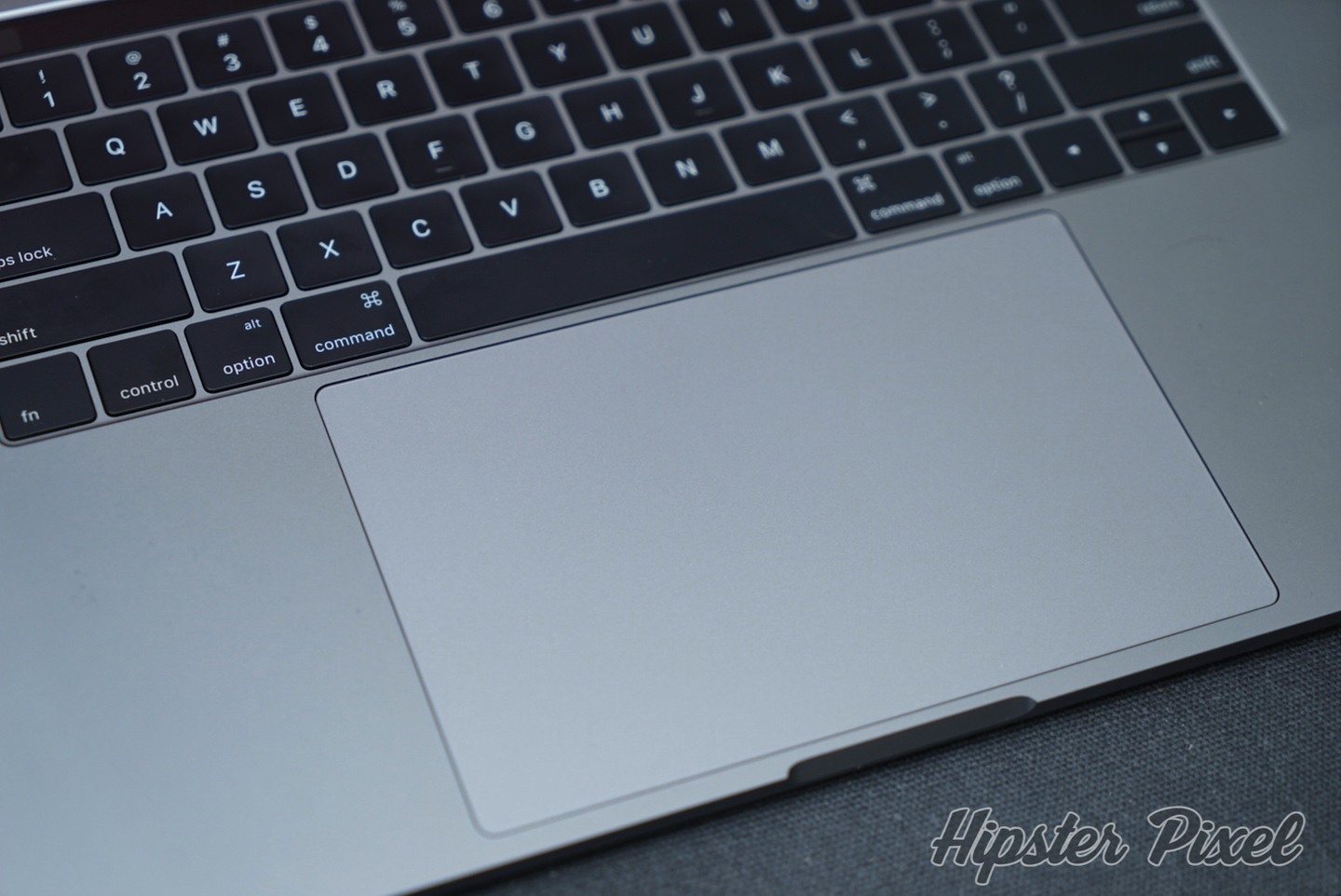 If the size increase would have been 25% it would be just perfect. Also, when I use the trackpad, I have the tendency to rest my thumb on the edge where you place your finger to open the lid. The MacBook Pro with Touch Bar has such a big trackpad that it did get in the way of me resting my thumb. I need to change my muscle memory for this one and I can just move it to the side to the front of the edge and I would be fine.
Touch Bar
The star of this release and for good reason! This new tactile bar that is app aware and context aware is a very nice piece of technology. I can easily find myself using it and looking at it for shortcuts. The app in which I find it the most useful is Photos. For my reviews and family photos I usually indulge in a bunch of precise editing and the new UI of the Touch Bar makes this super fast and super accurate to go over the different types of editing tools. In just a few taps I can realign the image, crop it and start adjusting the colours of white balance.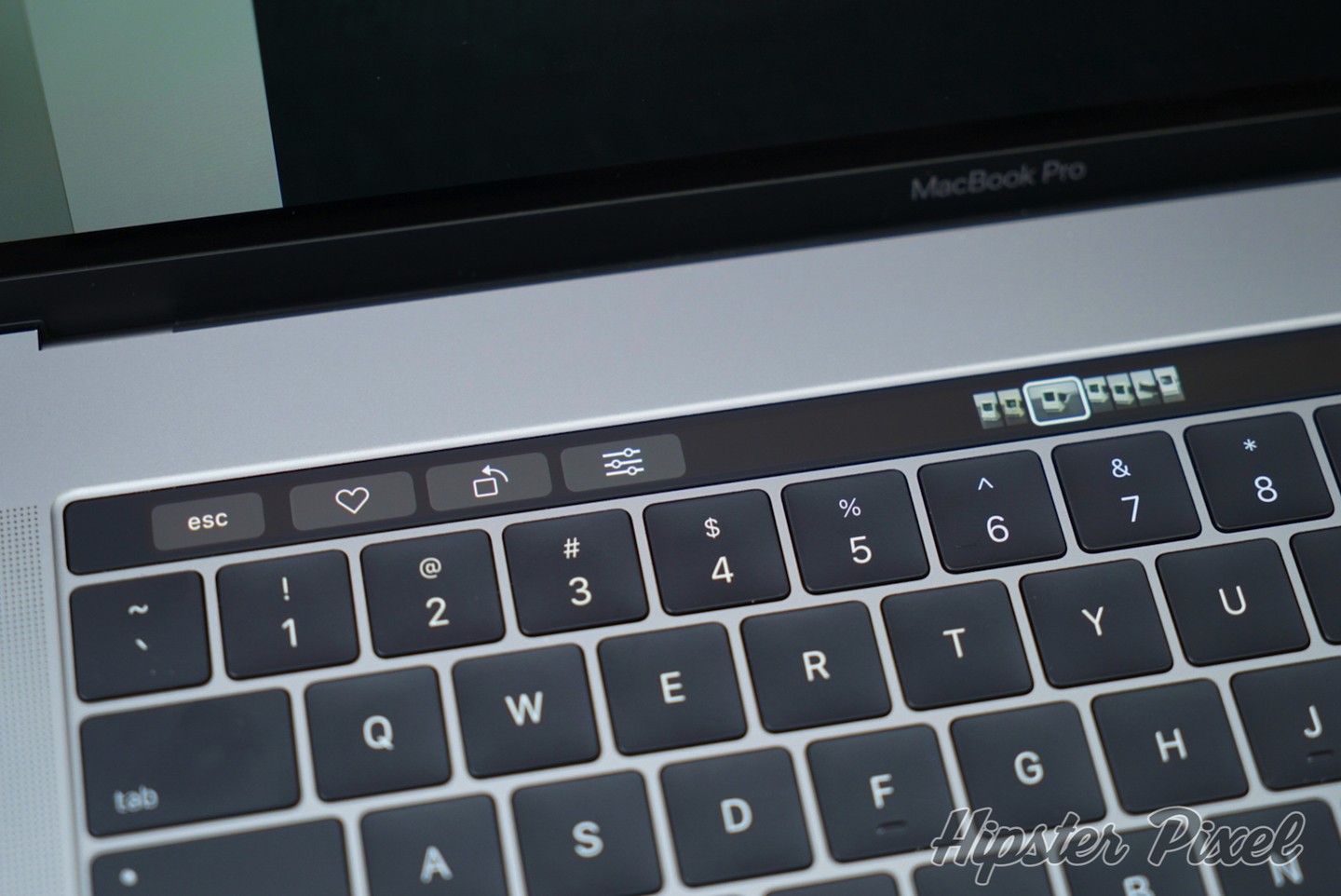 The incredible thing here is that Apple really embraced this new piece of technology and adapted all of their apps to use it. Some only inherited the default set of actions which offers basic functionality, but others went all in and integrated a ton of features like GarageBand, Logic and Photos. If only there was a Magic Keyboard with a Touch Bar…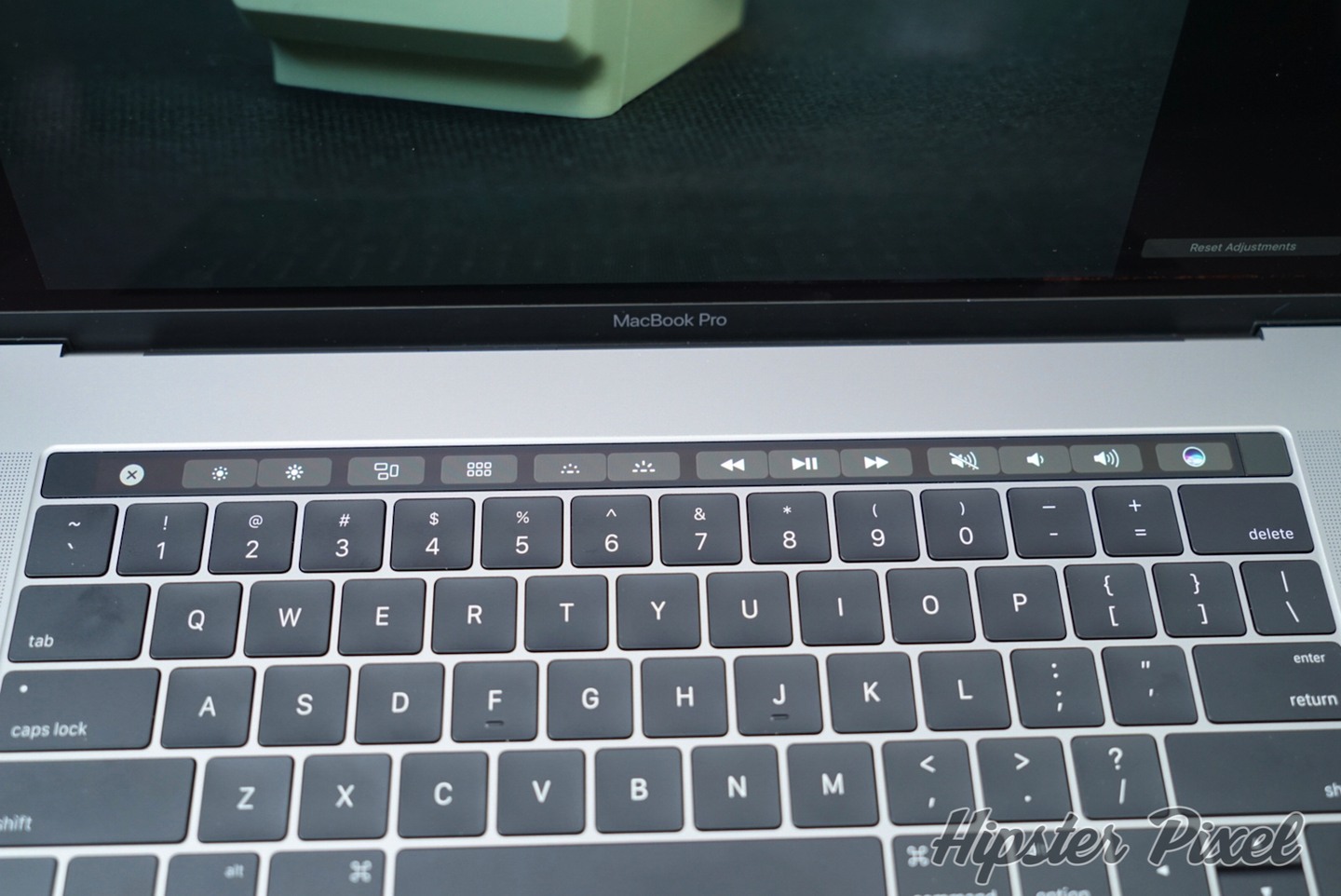 The glass is matte, probably to match the semi-matte keycaps of the keyboard, and looks good as long as you do not place the computer in direct light. I give Apple a pass on this compromise as this is the very iteration of the Touch Bar. The screen looks great even from up close, it's just that there is a large gap that is more apparent in a well-lit room. I can only imagine how amazing it would look in one or two generations when the gap will be the same as on the iPad Pro or iPhone 7.
Touch ID
I was dreaming of this day ever since the announcement of the iPhone 5s. This is perfect for 1Password and the great guys at Agile Bits really were fast to push an update of the app with the feature. It works very well! You can also unlock your computer with Touch ID and login your account. Sadly, Apple did not go all the way with the Touch ID. You still need to enter your password when you install apps or when an action actually modifies system files. On the iPhone, Touch ID is a first-class citizen and can replace your password 98% of the time. Not on the Mac. When setting up a new computer it actually is the worst part since that's when you install many apps and do lots of system changes.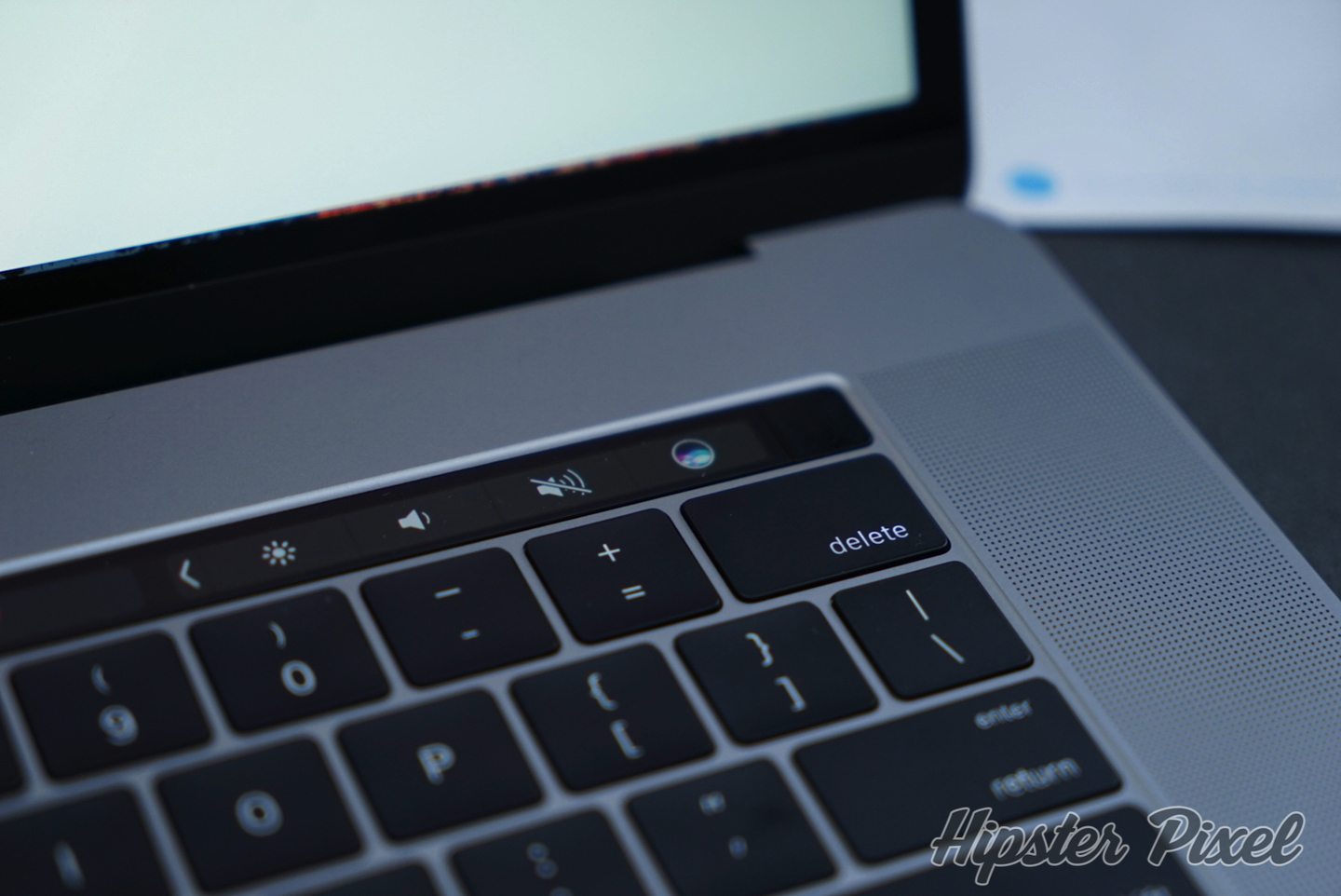 For Apple Pay though, it's perfectly integrated! This is by far the easiest way to pay for things on a Mac and I love it! The potential is so great, I'm really looking forward to future system updates to allow Touch ID to be used in many more situations!
Detailed Specs
MacBook Pro
2.6GHz Skylake 6700HQ quad-core Intel Core i7, Turbo Boost up to 3.5GHz, with 6MB shared L3 cache
256GB PCIe-based onboard SSD
16GB of 2133MHz LPDDR3 onboard memory
Radeon Pro 450 with 2GB of GDDR5
Intel HD Graphics 530
Four Thunderbolt 3 (USB-C) ports
One 3.5mm headphone jack
802.11ac Wi-Fi / Bluetooth 4.2
1.83 kg (4.02 pounds) Battery
Up to 10 hours wireless web
Up to 10 hours iTunes movie playback
Up to 30 days of standby time
Built-in 76.0-watt-hour lithium polymer battery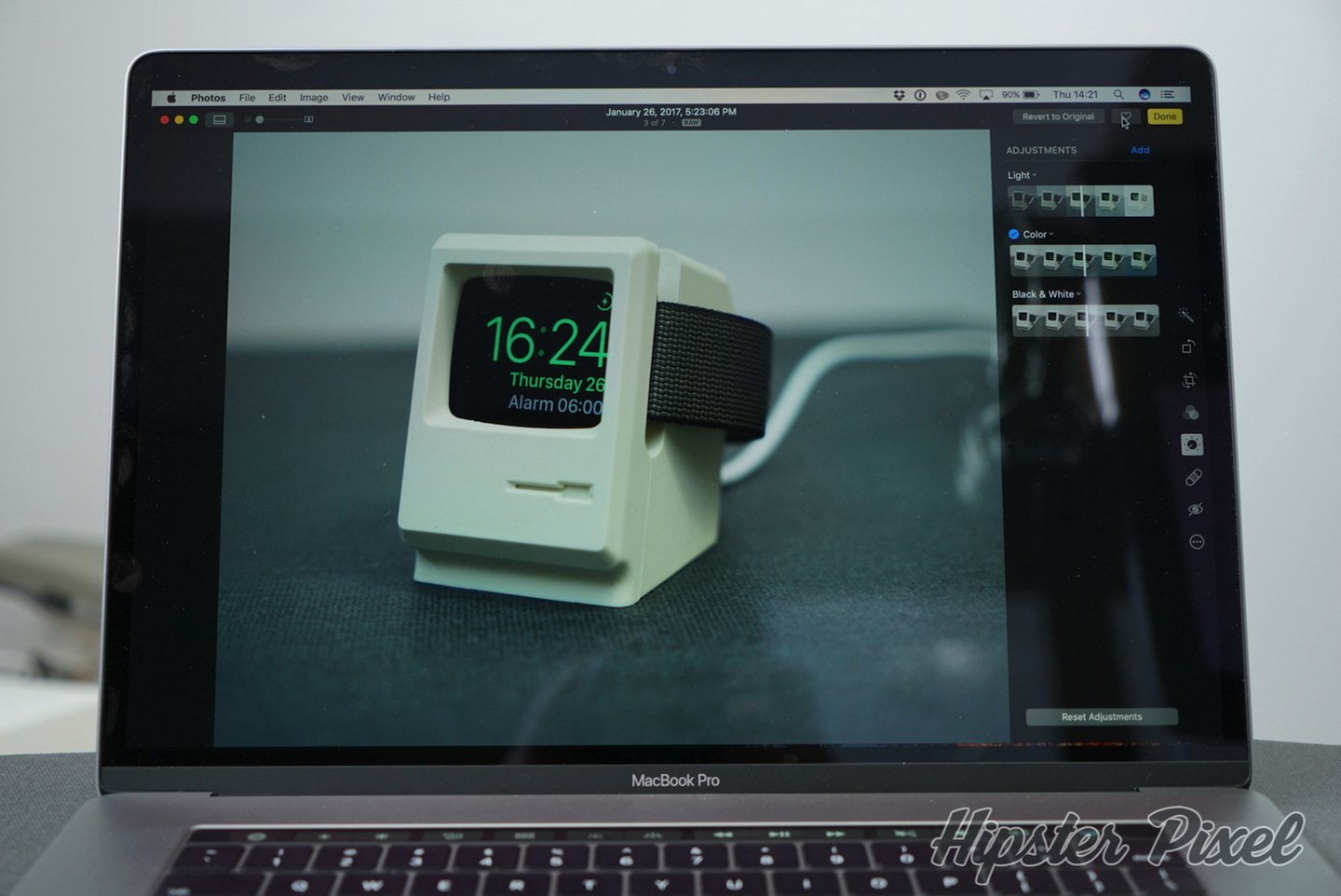 Performance
I took this mean-looking machine for a ride and as usual, tested all I could with it. I'm very transparent with my different benchmarks so you can reproduce them if you own this very same machine.
The first thing I did is update macOS Sierra to the latest update which included the following changes:
This update:  
- Improves automatic graphics switching on MacBook Pro (15-inch, October 2016)  
- Resolves graphic issues while encoding Adobe Premiere Pro projects on MacBook Pro with Touch Bar (13- and 15-inch, October 2016)  
- Fixes an issue that prevented the searching of scanned PDF documents in Preview

Computing Power
Using the latest version of GeekBench, I ran the usual CPU and GPU benchmarks, both in 64-bit mode. Here's the result of the CPU:

When comparing the results with the previous generation, the mid-2015 MacBook Pro, we are slightly under in both single and multi-thread benchmarks. Apple chose to release the new MBP with this Skylake chips because it has better power efficiency and because the 4-core versions of the Kaby Lake were not yet available in the configuration they needed. This is in part why they could reduce the size of the battery and according to their own benchmarks, keep the same battery life.
On the GPU side though, I do not have the number of the previous generation. Apple tout 130% speed increase using a Maya benchmark. I have no doubt that the AMD Radeon Pro 450 is faster than a R9 370X.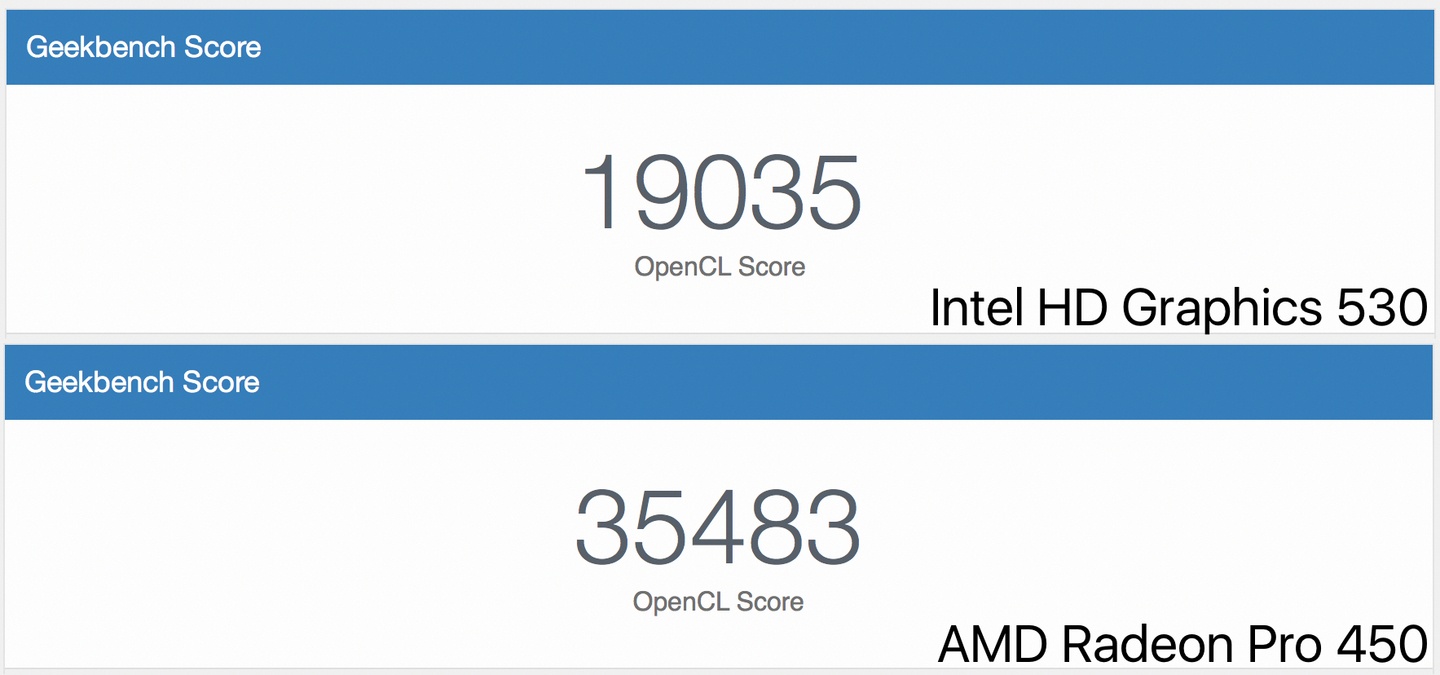 SSD Performance
The SSD was fast, this was expected, but not that fast! I reached average speeds of 1.4GB/s on writing a large 904MB file and 3.0GB/s when reading it back. This is truly a game changer for those in need of fast, large file manipulation. Here's the results across all types of filesize.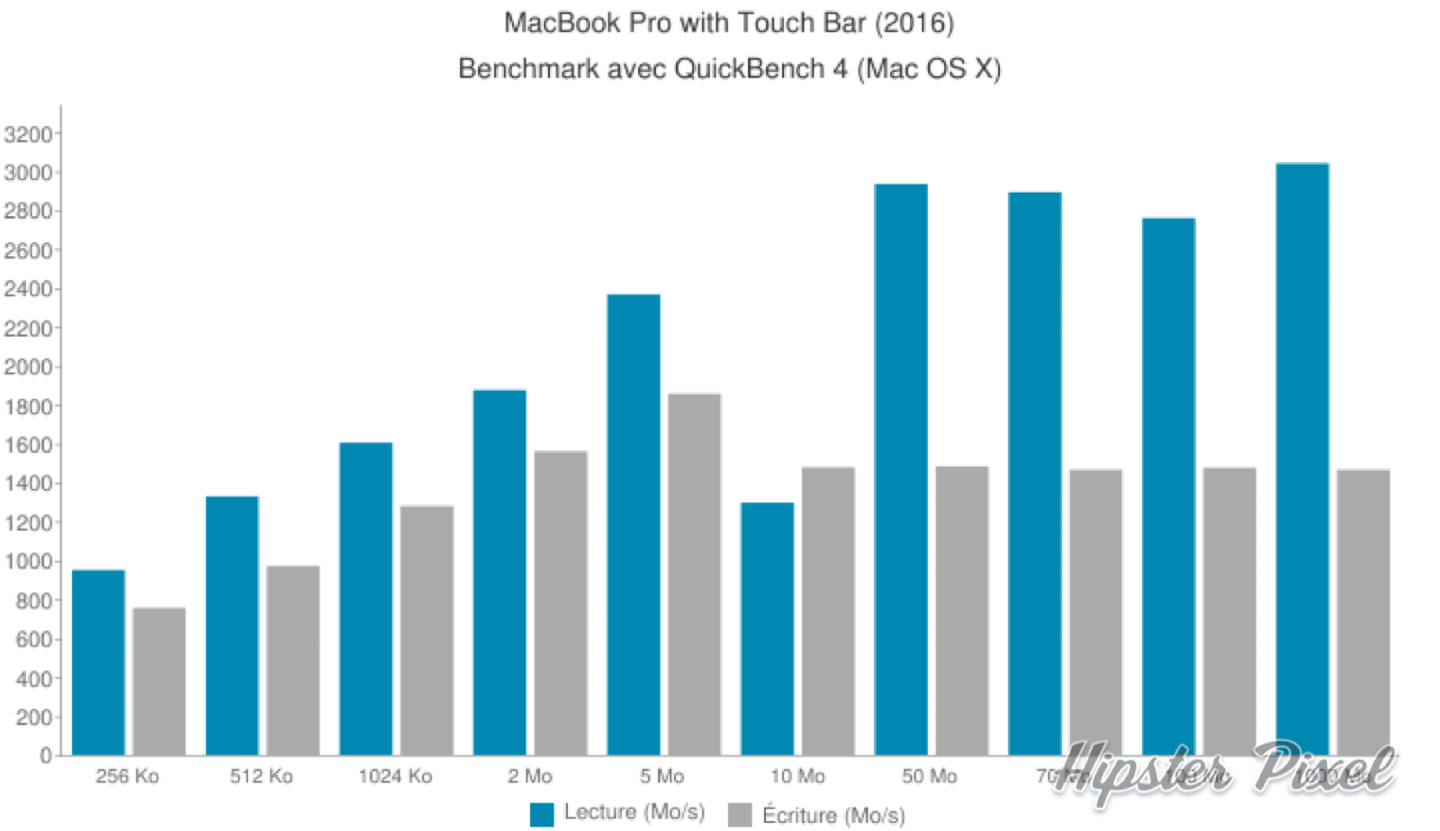 Battery Performance
I wanted to build a couple of scenarios to test different types of usage, but I did not have enough time to really dive deep into automation to make this a reality for the present review. I nonetheless came up with a scenario that is close to what I used to run to test battery life of previous generations of MacBook Air and MacBook Pro computers.
The Setup
The machine is always fresh after a restart when running the tests. It also has minimal software installed when the test was run and no app was apparently opened apart from Script Editor and the browser being tested. Other browsers were not running the test.
The MacBook Pro with Touch Bar was updated to the latest version that included this fix from the 10.12.3 release:
Improves automatic graphics switching on MacBook Pro (15-inch, October 2016)
The computer has the brightness fixed at 75% as is the keyboard brightness. Automatic adjustment of the brightness is disabled and the screen is kept on at all times using the good old Caffeine app. Wi-Fi is, of course, turned one as is Bluetooth, but no physical devices are connected to the laptop. I ran the tests twice and saved the average for the results below.
Consumer Reports
When running their tests, Consumer Reports had results ranging from 3h to 19h and many answered that they wanted the computer with 19h battery life. After validating their method with Apple, Apple said the following:
"We learned that when testing battery life on Mac notebooks, Consumer Reports use a hidden Safari setting for developing web sites which turns off the browser cache. This is not a setting used by customers and does not reflect real-world usage. Their use of this developer setting also triggered an obscure and intermittent bug reloading icons which created inconsistent results in their lab.
Being a web developer by trade, I find this statement peculiar as I spend most of my days inside Chrome or Safari with the Developer Tools opened and the Disable Cache feature ON. Never did I once noticed any difference using previous generation machines and the developer tools. For me this reflects my real-world usage so I figured I should test the MacBook Pro with and without the Developer Tools enabled!
The Scenarios
The first scenario is simply running through a list of 8 pages from the top articles of TechMeme. I choose 8 different websites to get a good sample. This test was run with both Safari and Chrome. More precisely, I load a web page, scroll twice in the page to account for lazy loaded content and simulate how a human read a web page. Between each action, I introduced a 5s delay.
The second scenario had the same websites and the Developer menu was enabled. The Network tab of the Developer Tool was open and the Disable Cache feature was set to ON.
Both scenarios were running on Safari and Chrome. Why is that? Because I'm more of a Chrome kind of guy and I like to keep tabs on the progress of Chrome's efficiency. It's widely accepted that Chrome consumes more energy and I would love it to be as optimized as Safari.
The Results
Here are the numbers before a complete shutdown once the MacBook Pro reached 0% battery.
Scenario 1 – Safari Web Browsing
Total time: 7h26
Scenario 1 – Chrome Web Browsing
Total time: 6h27
Scenario 2 – Safari Web Browsing, Developer Tools open + Disable Cache
Total time: 6h41
Scenario 2 – Chrome Web Browsing, Developer Tools open + Disable Cache
Total time: 4h46
I was not surprised with the results with today's heavier website, lots of ads and running Javascript. Also, my test was serious and probably more intense than other lighter tests. I did not wait a full minute between page loads and kept the MacBook Pro very occupied. I do not consider these numbers out of line with what Apple says the MacBook Pro can do because of the intensity of the test.
Impact of Developer Tools
I'm very perplexed though as what to think of the impact of the disabled cache and developer tools in relation to the impact of battery life. I got similar results at each run and an impact of only 14% on the total running time.
Since Apple fixed a bug in the latest Sierra release, I do not think the developer tools were the culprit here and the graphic switching bug seems to be a much more obvious guilty party here.
I can say with confidence that when using this MacBook Pro or any previous MacBook Pro with the developers tool opened and cache disabled that I did not experience a significant loss of work time. Also, when using it in my normal daily workflow it does not appear to have less battery life than a previous model year in a similar use scenario.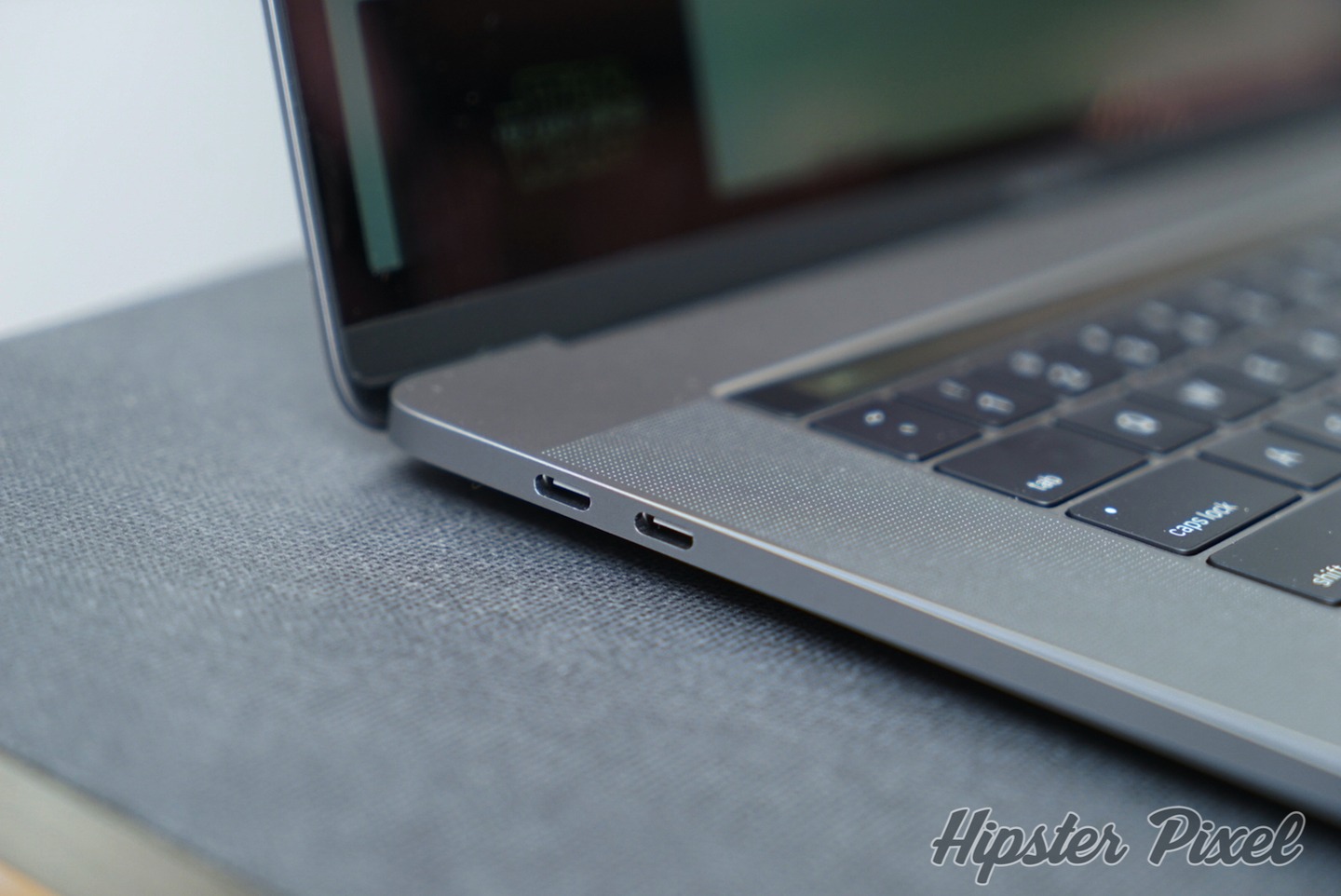 Product Usage and Experience
As I often do with these new gadgets, yes the Touch Bar is a cool gadget, I try to force myself and use it as much as possible and think about the future of where it can take us. The Touch Bar is one of those fun to look at technology that offers such a great potential that might not be apparent on the first try.
The ideas Apple put into this Touch Bar are great and it's easy to start using it in regularly used apps. Especially with all the care Apple put into its own apps to support it. Even the Pro apps are getting regular updates for the Touch Bar and make its integration better regularly.
I'm looking forward to third-party developers using it but for that we need a new Magic Keyboard with Touch Bar… hopefully we'll see this next month at the iPad event or at the latest this summer at WWDC.
Issues
I had issues setuping the MBP, it was the first time I had iCloud setting screen froze on me in forever. I probably setup over 20 Macs over the last few years and this was the first time it crashed like that; after 45 minutes of that iCloud setting screen, I rebooted and it totally skipped the on boarding with nothing setup. I had to manually go in the Touch ID settings myself as well as other parts of the system to get everything properly setup.
And when I factory reset the computer, I did the usual Disk Utility erase and Reinstall macOS routine. Once again it had issues and took way too much time to reinstall Sierra. I'm guessing Sierra is still not super stable with these new machines that probably added much complexity with the  Watch hardware powering the Touch Bar.
Who is This For?
Well, many will say that professionals need the most powerful machine and that this MacBook Pro is not powerful enough to warrant its Pro-label anymore. Giving the time it took to update this MacBook Pro, I was expecting a much bigger CPU performance jump. The GPU performance and SSD performance is amazing though but not felt as the CPU seems to be the bottleneck here for most intensive tasks and has been for the last couple of years. Sadly, Apple is dependent on Intel which has recently announced that the 8th generation chip to be launched later this year will not be using 10 nm like it was initially planned. So even later this year we can only expect a 15% speed increase in performance.
The battery life is good with the new MacBook Pro but could have been better if it kept the 99.5Wh capacity of the previous generation instead of lowering it down to 75Wh. The 6-7h battery life could have been 33% better to 8-10h instead and many complainers would have been shut by this small decision. The battery life is not bad, but pro-users that are normally pushing the machine to its limit will feed that change in battery capacity.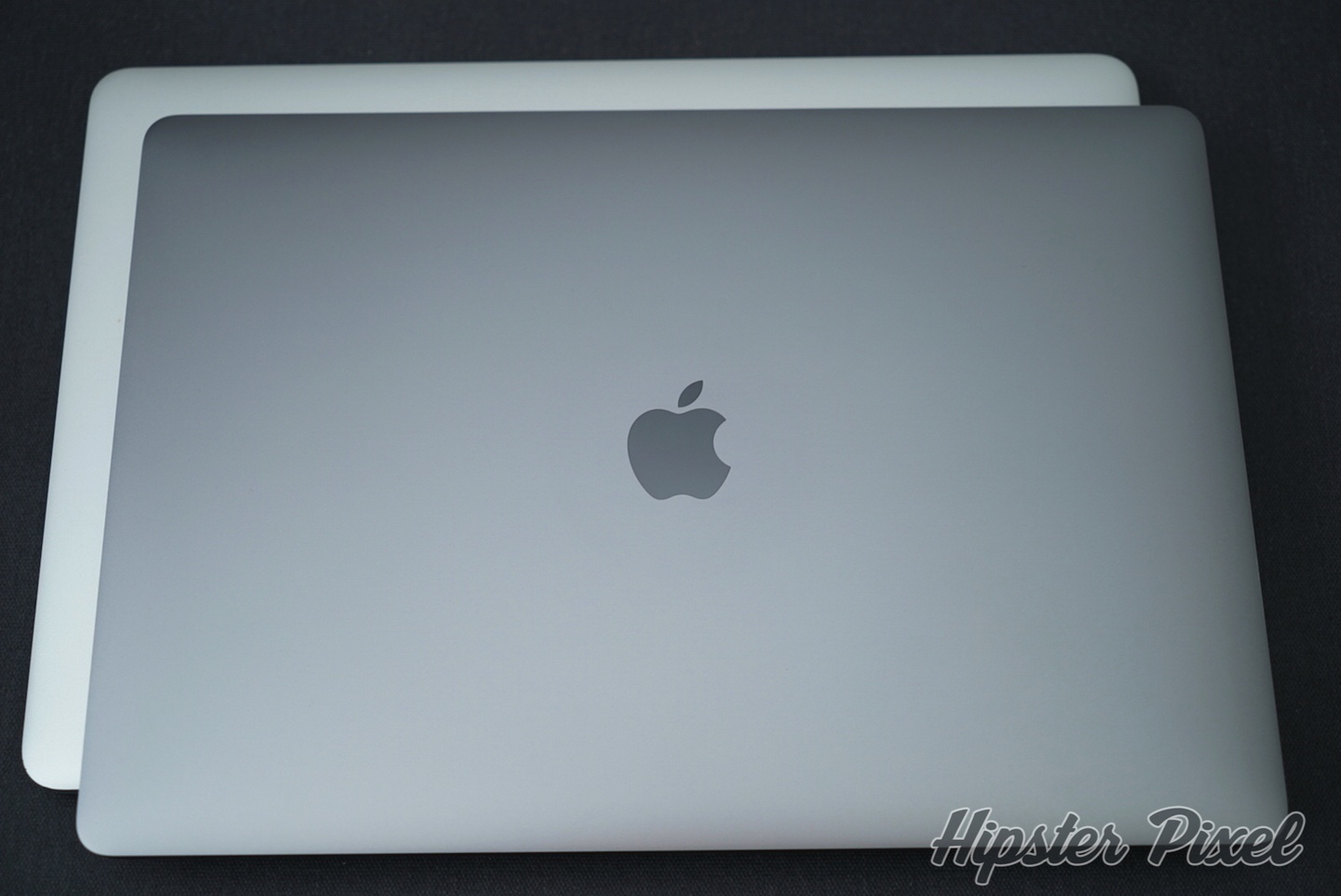 If you are an app developer, you should get this model in order to adapt your apps to the Touch Bar and if you use the Pro apps on macOS you will benefit from the Touch Bar in your workflows. Also, if you move large numbers of files, the new SSD with 3GB/s of read speed will greatly help you!
But if you are only looking for a 15-inch laptop and your needs are not covered by the previously explained usage scenarios, you could checkout the mid-2015 model still on sale and save a good 400$ (500$CA) and perhaps use this money to get a CPU upgrade or SSD upgrade you might need.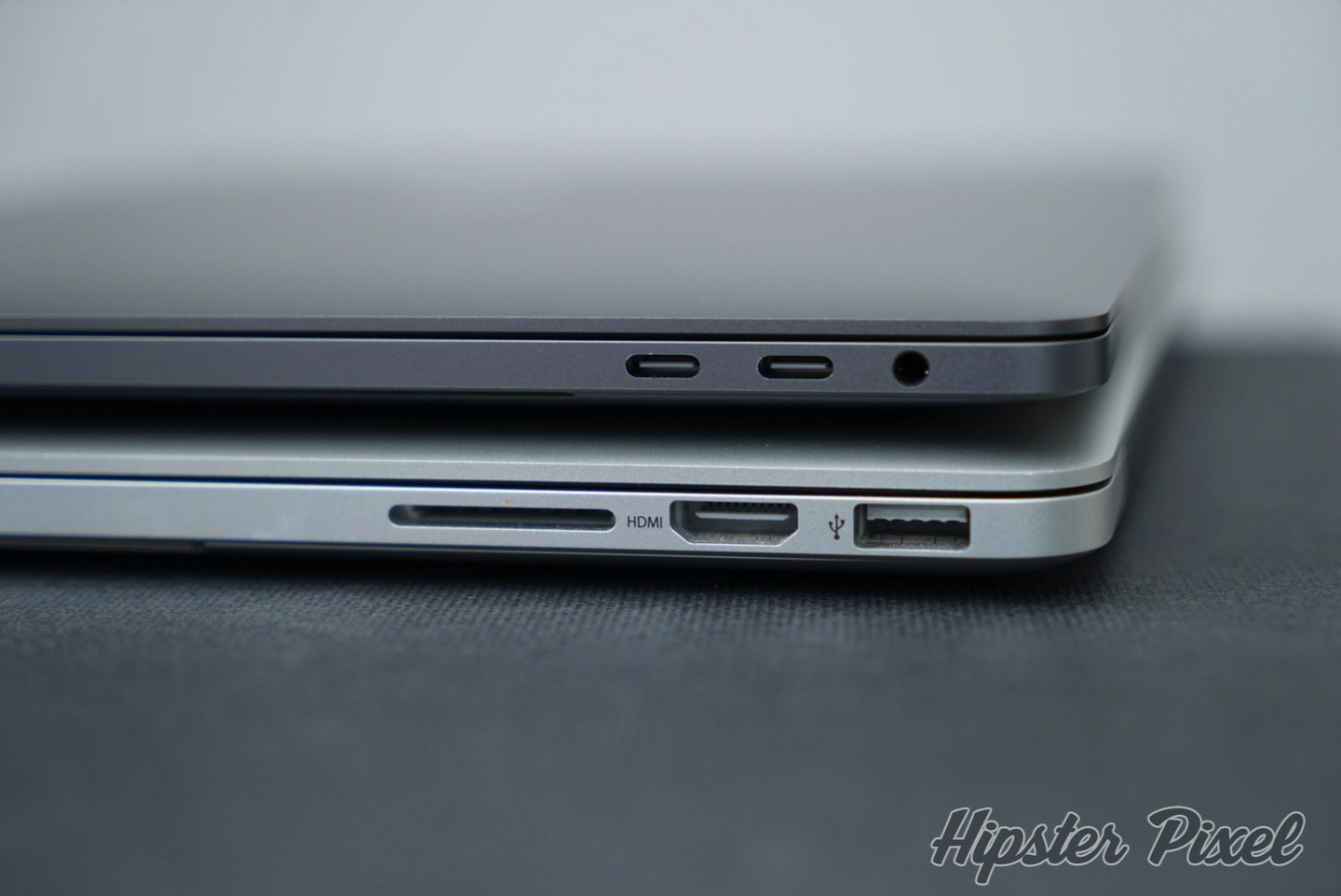 Conclusion
All in all, this laptop is unveiling a new user interaction paradigm that I really love and can see myself use on a daily basis. The upgrades done to the GPU and SSD are great and felt if you are intensively using those components. The CPU upgrade is disappointing and many pro-users would have hoped for a 32GB memory upgrade with good reasons. Battery life is good, especially if you are not a power user you can get a decent amount of use from it. However, if you use the laptop to its full potential you can find the lack of battery life concerning since you can easily get into the 4-5 hours range.
I feel like this new MacBook Pro with Touch Bar wants to show its potential and shine on your desk, but compromises have been made to warrant is portability and thinness once again impacting more important features for pro-users like battery capacity.
The port situation is problematic out-of-the-box, but you can easily get docks, hubs and adapters to fix this quite easily. Let's not kid ourselves, you just spend 2500$ on a laptop so you can spend a 100$ on cables and adapters if you need those. I only consider the port situation a problem until my Amazon Prime order arrives. At worst, 2 days ;)
It comes down to a matter of analyzing what you need in terms of power and if the power features of the new MacBook Pro fits your work requirements. If your requirements are low, you could also look at the mid-2015 MacBook Pro that is quite a capable machine and perhaps fast enough for many users of MacBook Pro that do not have extreme pro requirements. The new MacBook Pro (2016) is a great machine that can also be the great partner in crime you might be looking for serious work and I'm already missing the Touch Bar…
Review Summary
MacBook Pro with Touch Bar (2016)
Apple inc.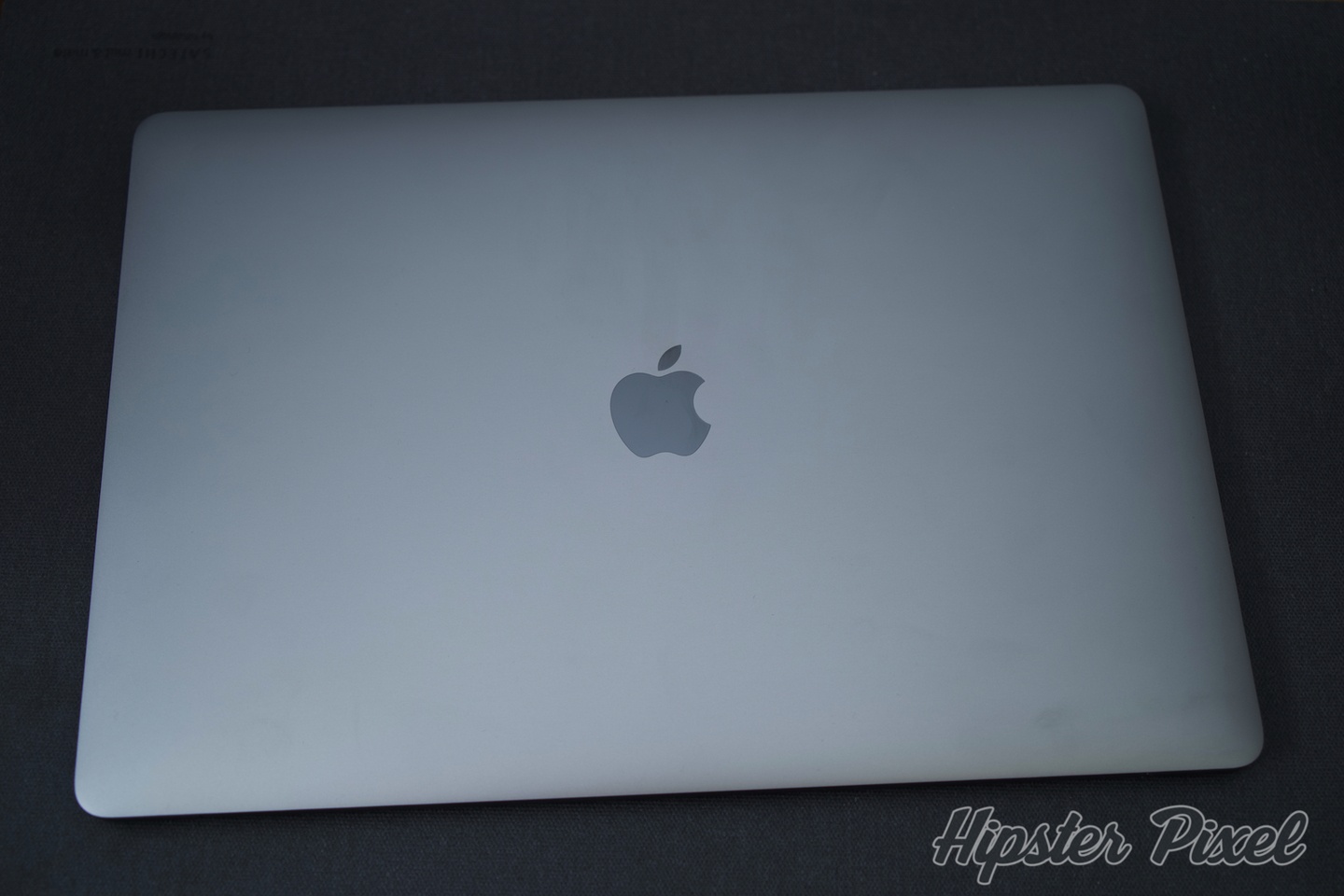 The Good Stuff
Exquisite design
Touch Bar innovation
GPU and SSD performance
Great screen and speakers
The Bad Stuff
CPU performance is lacking
Trackpad too large
Software issues (even on 10.12.3)
No included USB-A to USB-C adapter
Battery life could be much better