---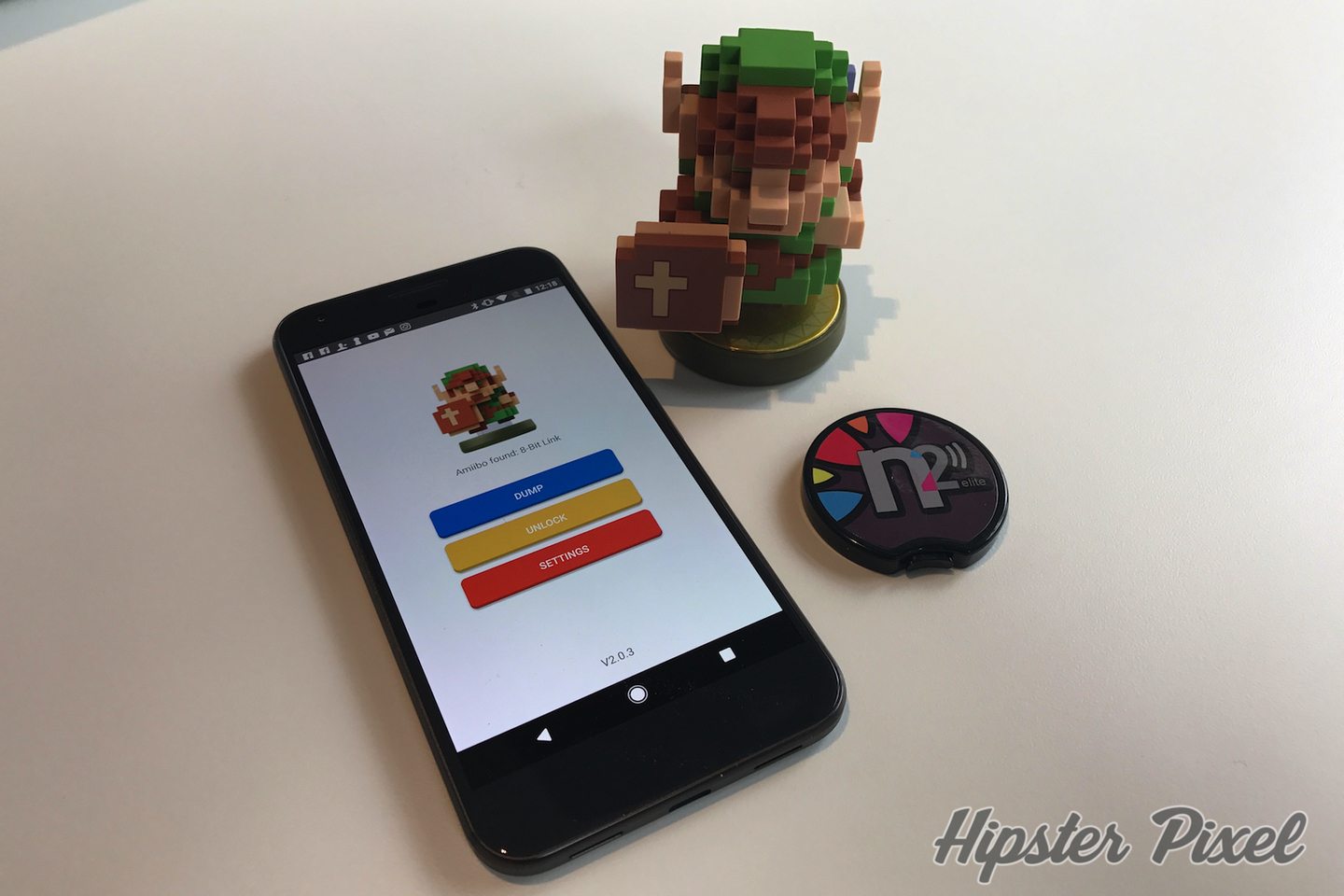 N2 Elite, Amiibo Backup Solution Review
Announced quite some time ago, the N2 Elite aka the Amiiqo is a device that can store up to 200 Amiibo characters in one single device slightly larger than a 1$ chocolate coin.
The purpose behind the product is to gather your collection of Amiibos and save them on this little puck device so you only need to carry around this little gizmo instead of a full luggage of Amiibos. This has saved my ass quite a lot with all the Zelda Amiibos I currently own. With Zelda Breath of the Wild, I like to scan all my Amiibos daily but since I'm mostly playing during my commute I would not see myself actually lugging along all my Amiibos. Also, I have the 8-bit ones at work acting as desk decoration.
Design
The N2 Elite is a small puck that contains a memory chip and a rewritable NCF chip. When you scan your N2 Elite, it reads the Amiibo from the active bank into the chip and acts as if you had the Amiibo on you.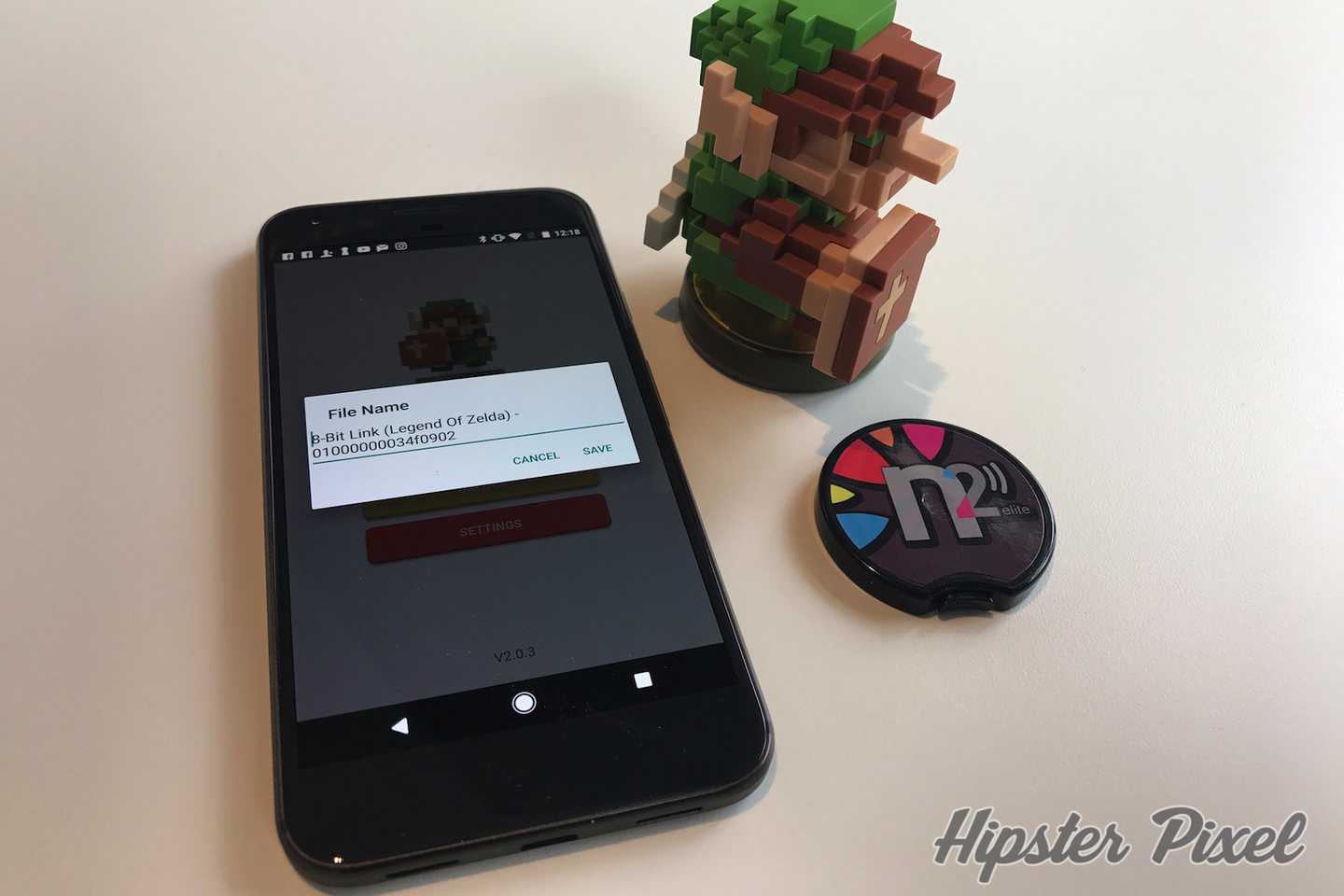 There is also a button on the N2 which lets you toggle between banks, you simply hold it down when scanning and this tells the N2 to load the next memory bank from the list to the NFC chip.
Features
up to 200 banks
backup multiple states of the same character
multiple games with the same character
required an Android smartphone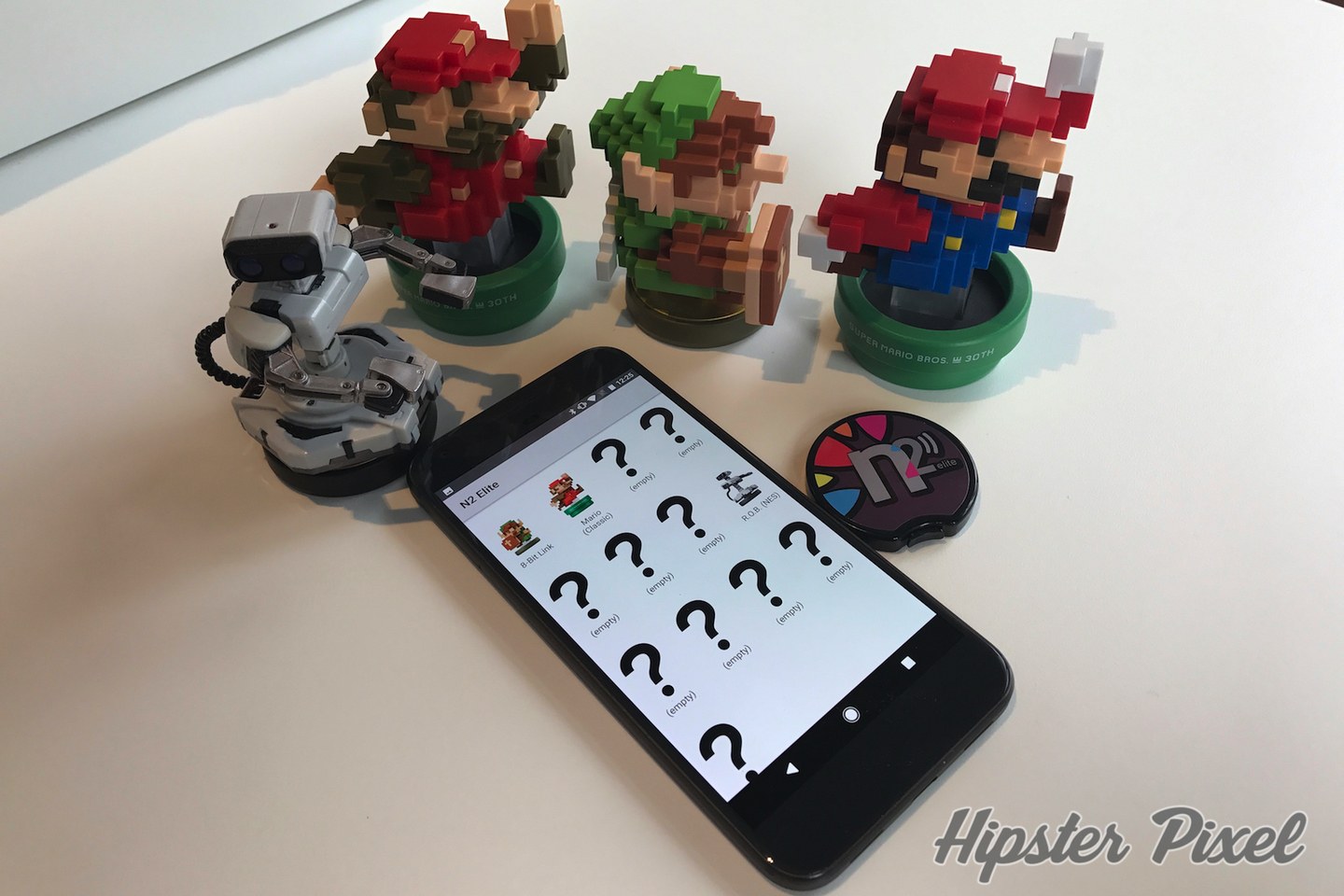 Performance
First of all, it's much easier to use an Android device than any types of McGyver style apparatus built from a computer. It's possible but highly complicated. The iPhone has an NFC chip also, but it's not readily accessible as it is with an Android phone.
First off you need to download the app from N2 Elite's website and install it on your Android smartphone. Then, you can scan your Amiibo to dump its NFC chip content to a .bin file on your handset's memory.
Then, scan the N2 Elite, set its Bank Count (the number of slots you need) and tap it to save. Select a slot, choose the saved file from your Amiibo and then tap to save it to the N2 Elite.
That's it! No need to run scripts or commands or anything else!
You are now ready to scan the N2 Elite on your Nintendo 3DS, Wii U or Nintendo Switch. Simply active the feature in your game and tap your N2 Elite to the NFC reader part of your console/controller. It should react exactly as a real Amiibo.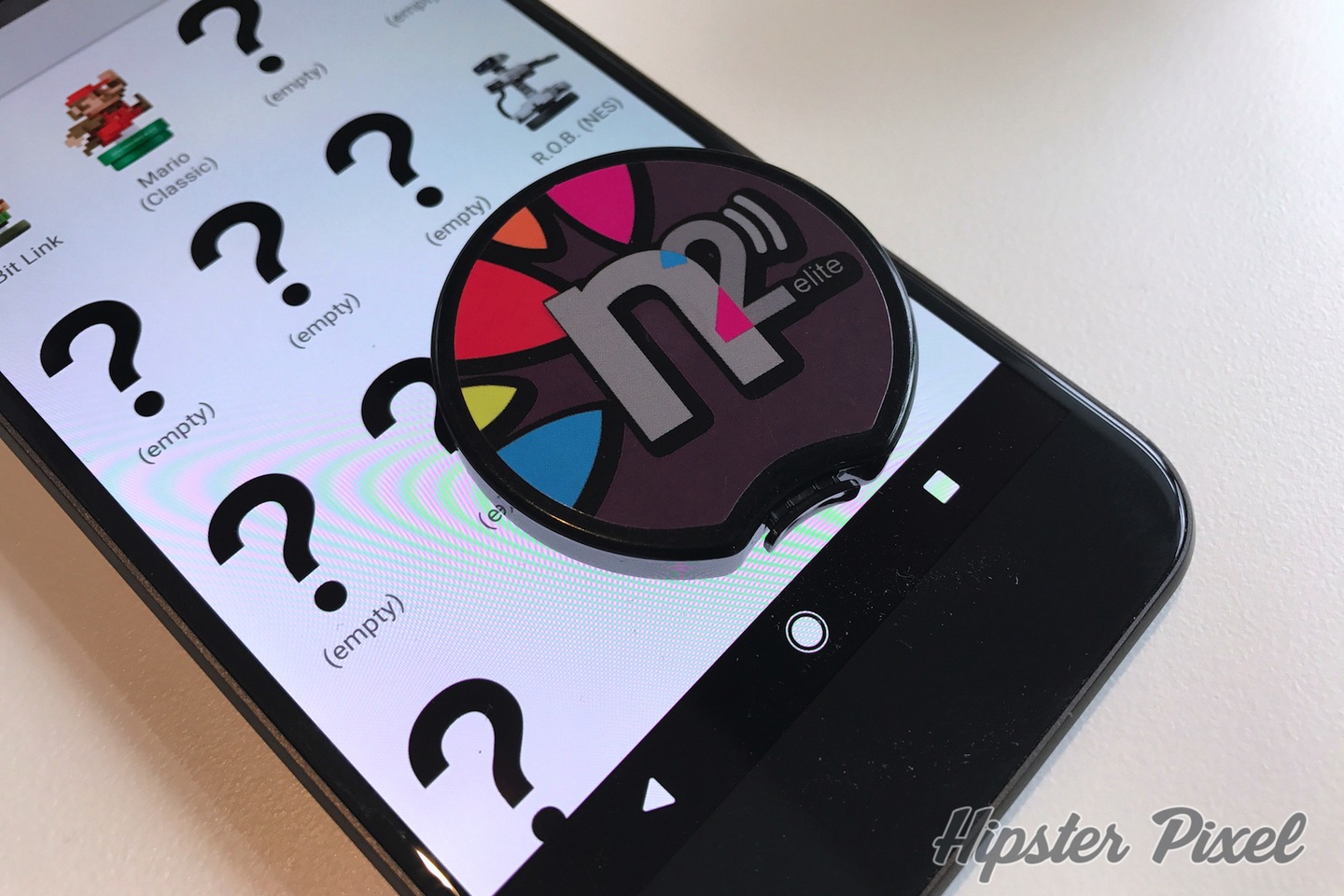 If you want to move on to the next slot, simply hold town the side button of the N2 Elite, and while having it pressed down, scan it on your Nintendo device. It's as simple as that!
Is That Legal?
Well, you should check with your country's law, but at least here in Canada I am allowed to scan my own purchased Amiibos and make a backup of them. Of course, you can also find all of the Amiibo's binary file online but as long as you only copy your own Amiibos you should be safe 1.
Conclusion
The N2 Elite really is the simplest way to backup your Amiibos for scanning on the go or for a keepsake. The whole process is not very complicated and as you can see in the video it's a matter of a few seconds per Amiibo.
I would have loved to be able to see what Amiibo is currently loaded on a small grayscale LCD. Right now you always need to re-scan it or simply go through all of your Amiibos one by one. It's not too bad for Zelda but if you want to play Smash Bros with your levelled up character, you need to know which bank is currently loaded.
The only problem I had with it is basically understanding the workflow as there is not much documentation available. I had to guess my way around. The button also sometimes do not register and the game says I can't scan the same Amiibo twice, you simply try again and it usually works fine. The N2 Elite does not feel of the greatest quality so I can't say it's going to last years. For the moment, it worked ver well for the last few weeks even with kids handling it.
This is not legal advice, we do not condone piracy and we are not responsible of what you do with this device. Stay legal, stay safe kids! ↩
Review Summary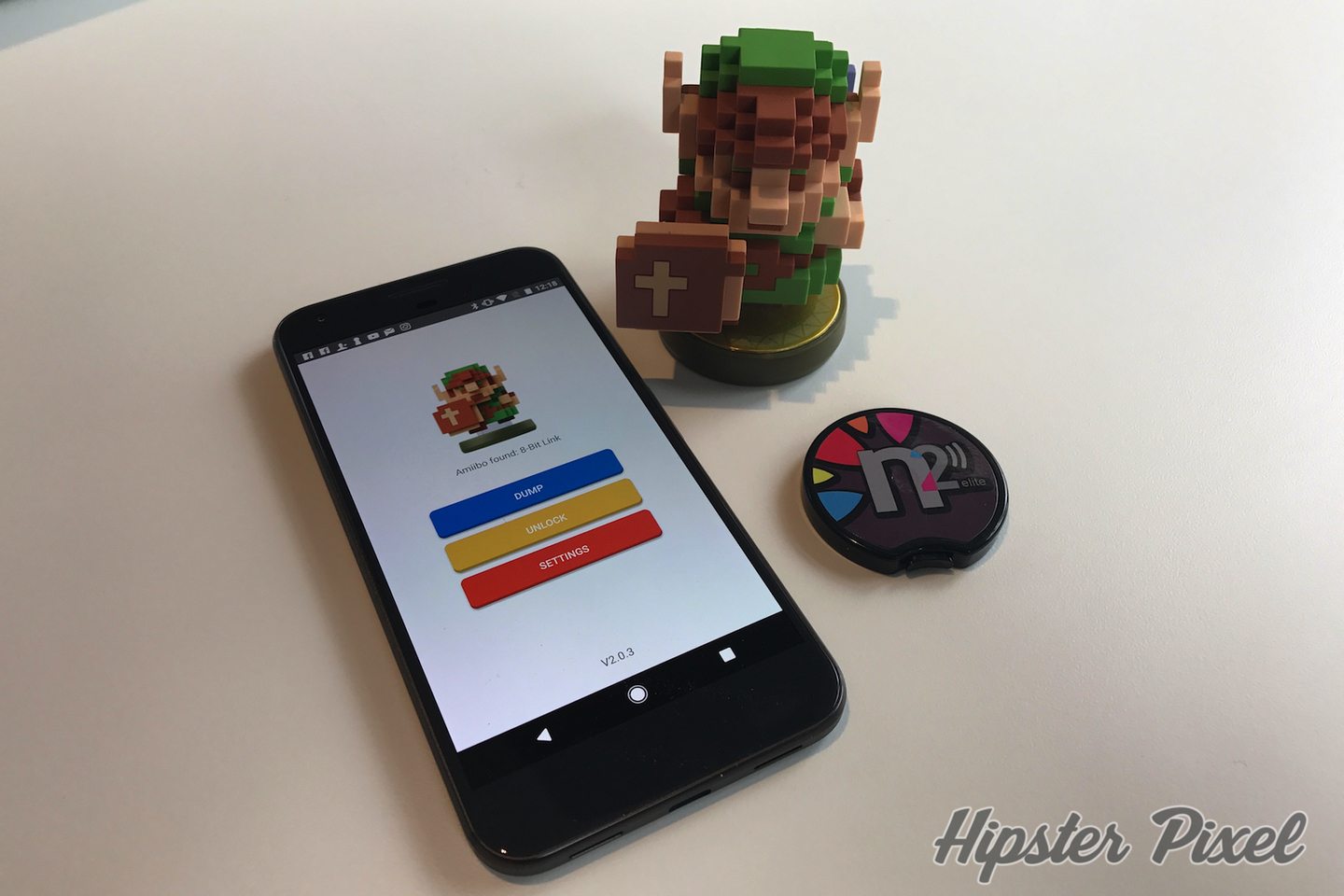 The N2 Elite is a small one-inch puck that can store up to 200 Amiibos and toggles between them.
The Good Stuff
Ease of use
Great capacity
No hacking skills needed
The Bad Stuff
No screen
Button sometimes does not register