---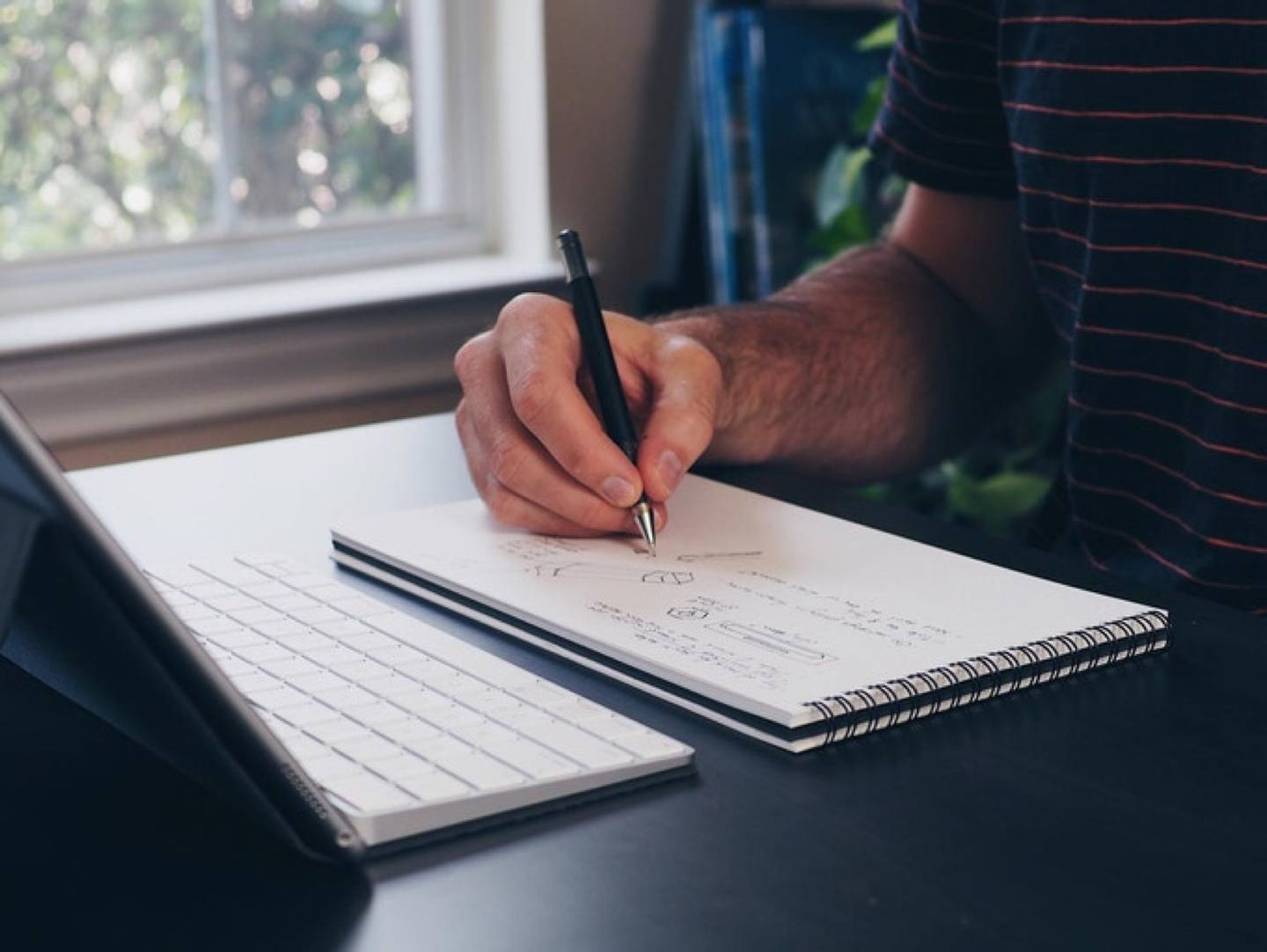 Panobook, a Widescreen Ratio Notebook for Your Desk
Sometimes the most appreciated thing is the simplest. This is what I think pushed Studio Neat to create the Panobook, a simple yet very elegant and highly practical notebook that is of a widescreen shape. Perfectly fits between you and your keyboard in landscape mode or to the side of your keyboard in portrait mode.
As things goes with Tom and Dan, the two men product Studio that Studio Neat is, you can expect a refined product with very specific material as a design that is practical but is not in your face. The high quality paper has a dot grid that can be easily disregarded as well as three iPhone size rectangles for those that are doing app design and a few guides to easily locate the center point. All of these are super helpful yet light enough that they don't distract you from your work.
The Panobook is currently on Kickstarter with the goal reached in only 2.5 hours! You can get one Panobook for 20$ and three for 55$. As you might have guessed, I insta-backed this product from Studio Neat (once again), I'm backer #12. I was really looking for something like a Moleskine but of better quality and I really never could find the perfect size for it. I really think that the Panobook will be perfectly sized for me.