---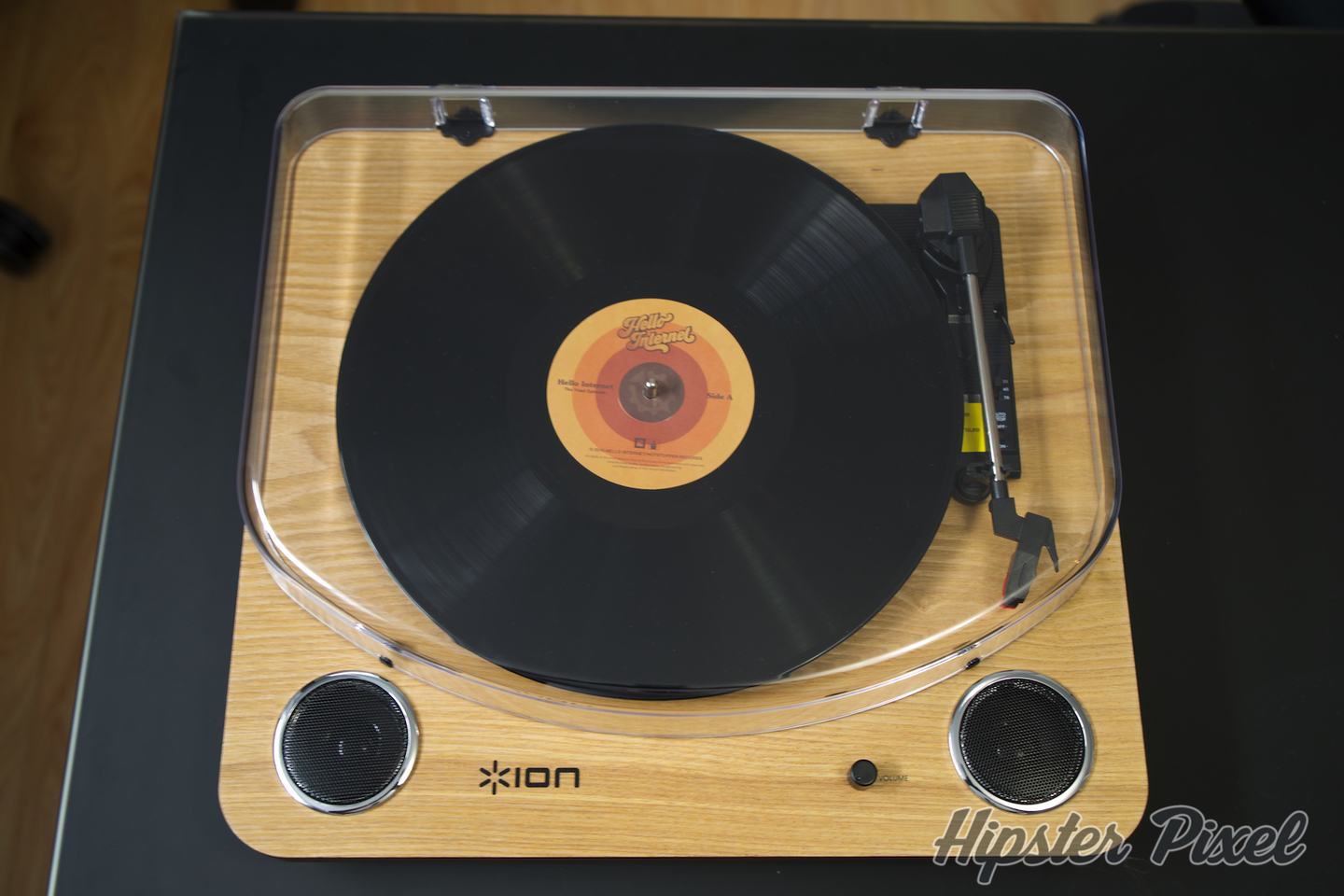 IonAudio Max LP USB Turntable Review
As it's often the case, technology tries to hook itself onto vintage or old electronic devices. The turntable is not one to be ignored as audio geeks often requests this type of enhancement. A turntable that allows you to listen to vinyl records and at the same time digitize them is a great idea and it's exactly what IonAudio did with the Max LP .
Design
The turntable itself has retro look using a wood grain looking finish, a set of speakers and the regular turntable gear that we all know and love. On the back, there is something extra thought. Together with the two RCA outputs, there's a USB port that allows you to connect it to your computer.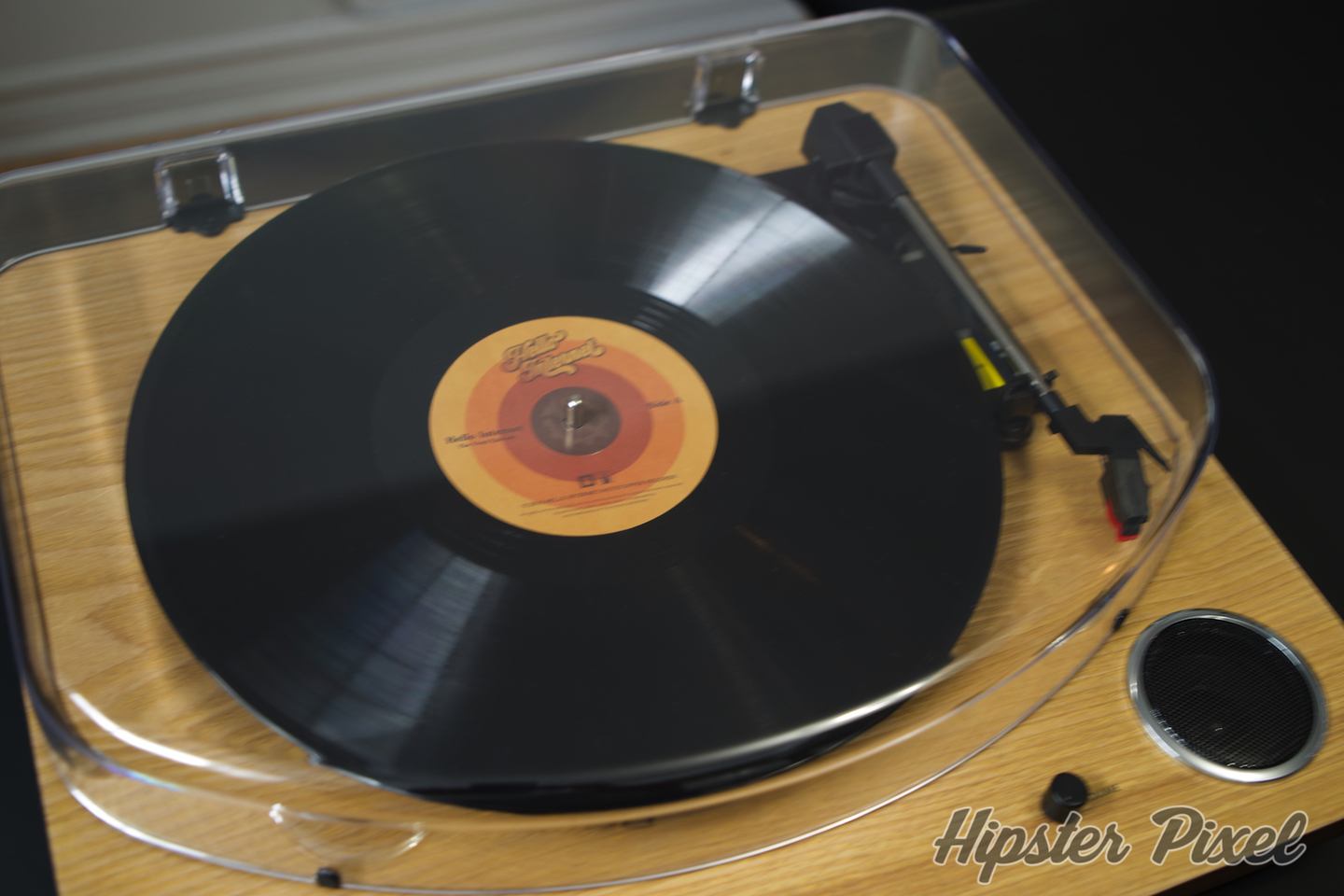 The record platter is protected by a thick plastic casing that also keeps dust out of the platter and in the end out of your records too.
Features
All-in-one turntable with speakers
USB port to digitally transform your vinyls
Works with 33 1/3, 45, and 78 RPM records
Headphone output
Standard stereo RCA outputs
Performance
The setup is very simple, all you have to do is install the transparent cover and plug it in. Then it's only a matter of setting a vinyl record and listening to it. The stereo speakers are working as expected but they are not very high quality. They do not do a good enough job to actually fill the room and make it an enjoyable listening experience.
Once you plug in headphones though the experience changes completely! Using a good pair of Sony MDR-7506 studio monitors the experience gets so much better it's night and day compared to the embedded speakers. The sound reproduction is rich and really gets the experience to another level.
Then, there is the USB port… Thankfully, it does not require any drivers whatsoever on a Mac. Just plug it in and it acts as an external microphone. I was able to use my faithful Audio Hijack to record the audio easily and even do a version with all the cracks and pops removed. Easy as pie!
Conclusion
If you are looking for a simple and affordable solution that looks great and most of all can help you preserve valuable vinyl records, the Max LP is a great sidekick to do just that. The embedded speakers are not great but the 1/4 jack really gives you a better experience and the driverless setup on a Mac is the cherry on top! Highly recommended!
Review Summary
Max LP Turntable
Ion Audio LLC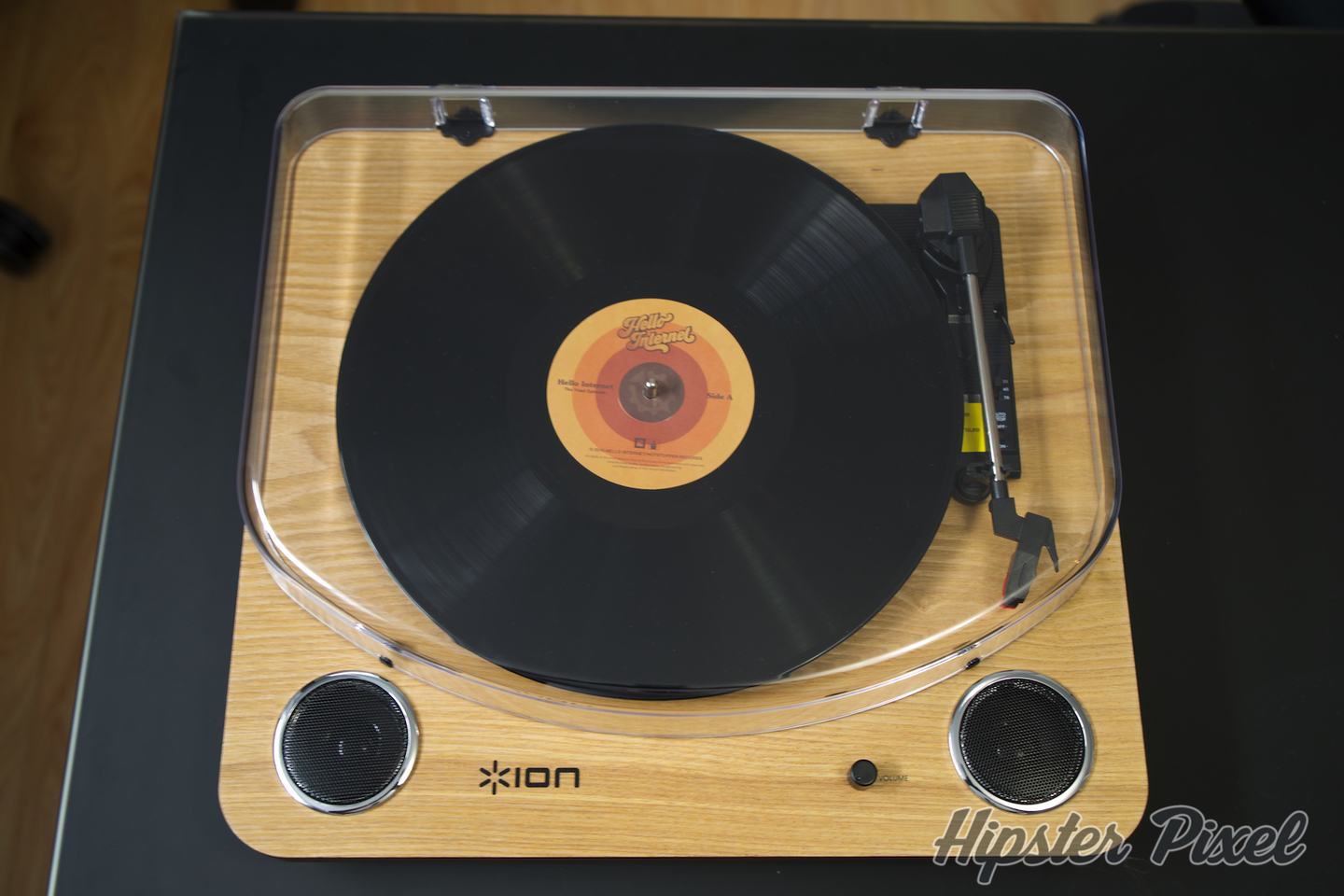 Here's an affordable vinyl record player, the Max LP even has embedded speakers and a USB port to digitize your library. But is it good?
The Good Stuff
Good looking
Quality components
Great sound (headphones)
RCA and USB output
The Bad Stuff