---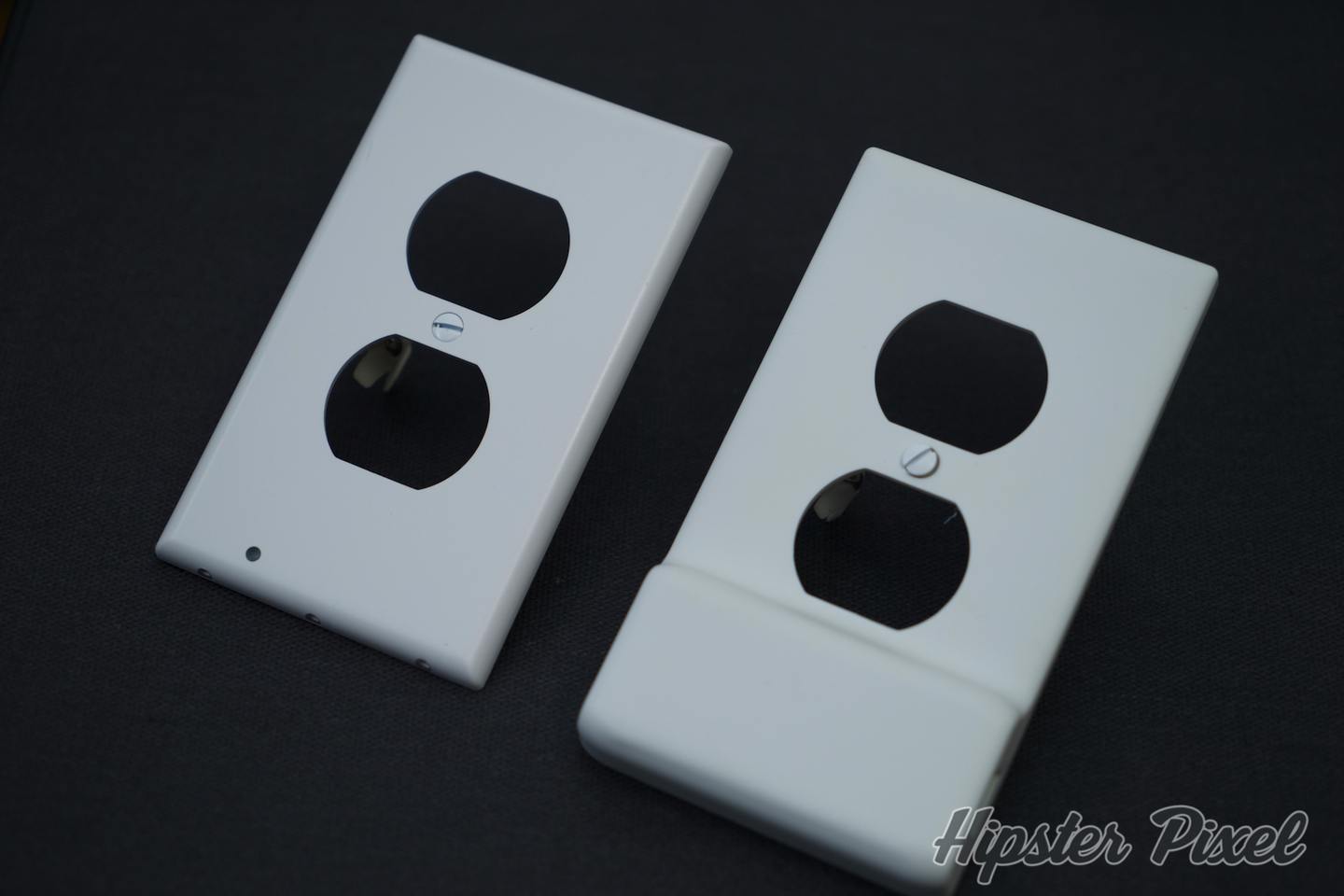 SnapPower GuideLight and USB Charger Review
How many times did you want to plug in your phone and realize that your USB charger is missing in action? Or how many times did you wish the night light would not steal one of the sockets, so much that when you need it the most is the night that you actually see it lying on the floor… Well, SnapPower wanted to tackle both of these problems.
They first made the GuideLight , a LED powered nightlight that is embedded in the outlet cover. You hear right, the 10¢ cover that you have all over your house can be swapped in mere seconds for a version that include a light-sensing nightlight.
And for the iPhone charging, SnapPower offers the USB Charger cover that also goes on top of existing power outlets to add a 1A USB port.
Design
The GuideLight is like its name explains, a nightlight that is triggered when the sun sets. It has a small sensor so that it only triggers when really needed. Given that this LED is small yet powerful enough to light a passageway, it does not cost more than a few cents per year of actual power.
The USB Charger is a bit bulkier thanks to the USB port placed on the top (or bottom if you install it reversed) cover. It installs the very same way and gives you a 5V 1A USB power that is the equivalent of your iPhone bundled charger.
Features
LED light with am light sensor
USB Charger with one 1A USB-A port
Super simple installation
Installation
Well, this section will be short! You basically need a flathead screwdriver and need to remove the outlet cover plate. Then you simply install the GuideLight or the USB Charger as a regular cover plate. The smart thing at work here are the two prongs that actually make contact with the outlet's + and - screws. This way the power is also routed through both of the types of cover plates.
That's really all there is to it. Just make sure you select the proper type of plate design, Duplex (two holes) or Decor (rectangular hole) and you're good to go!
Performance
The GuideLight is actually powerful enough for any situations and sometimes it would be too powerful if you have it in line of sight to your bedroom. SnapPower fixed this with their new SwitchLight that actually has a selector with variable intensity.
It has been installed for a few months and it really is the type of thing you set and forget. Regarding the USB Charger, I had to install it upside down so that the USB port faced the right side of the counter. But once again, it's very easy to install and does properly charge an iPhone with its 1A power. You might be hoping for a 2A if the USB Charger is close to where you use your iPad. 1A will still charge your iPad but only very slowly.
I would have loved to have two 1A ports or at the very least one 1A and one 2.4A ports for more powerful devices.
Conclusion
All in all, these SnapPower GuideLight and USB Charger are great addition to any house and require no skills to install since it only lives on the outside of the outlet. If you are in need of a hallway light, really check out the GuideLight and the USB Charger is an affordable way to add a USB port to your wall outlet without the need to call the electrician.
Both highly recommended!
Review Summary
SnapPower GuideLight and USB Charger
SnapRays, LLC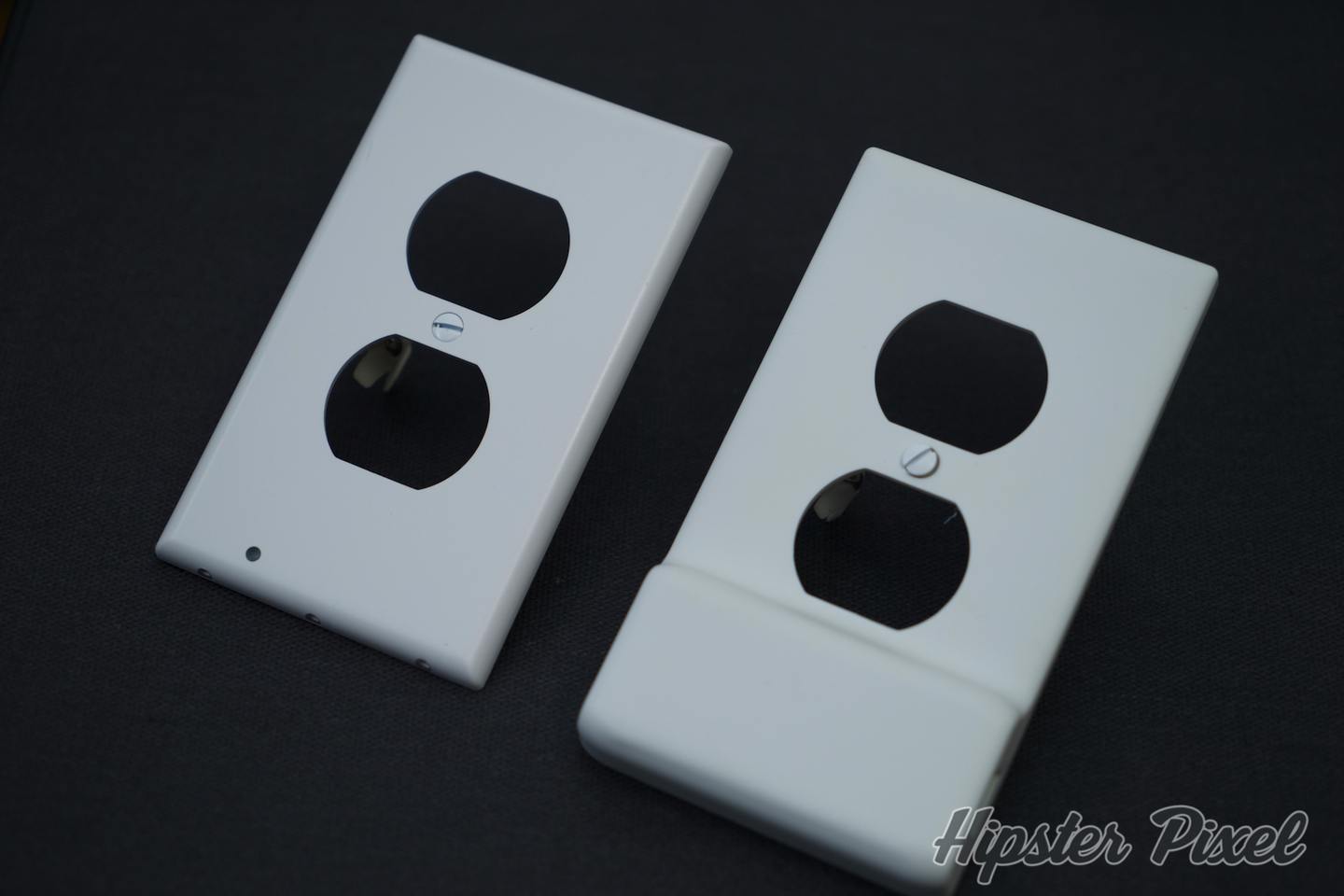 A simple solution to add a light and a USB port to your wall outlets, the GuideLight and USB Charge by SnapPower are innovative and useful.
The Good Stuff
Ease of installation
LED strenght
Design
The Bad Stuff
1A is good, but 2A would be better
2 USB ports would be better