---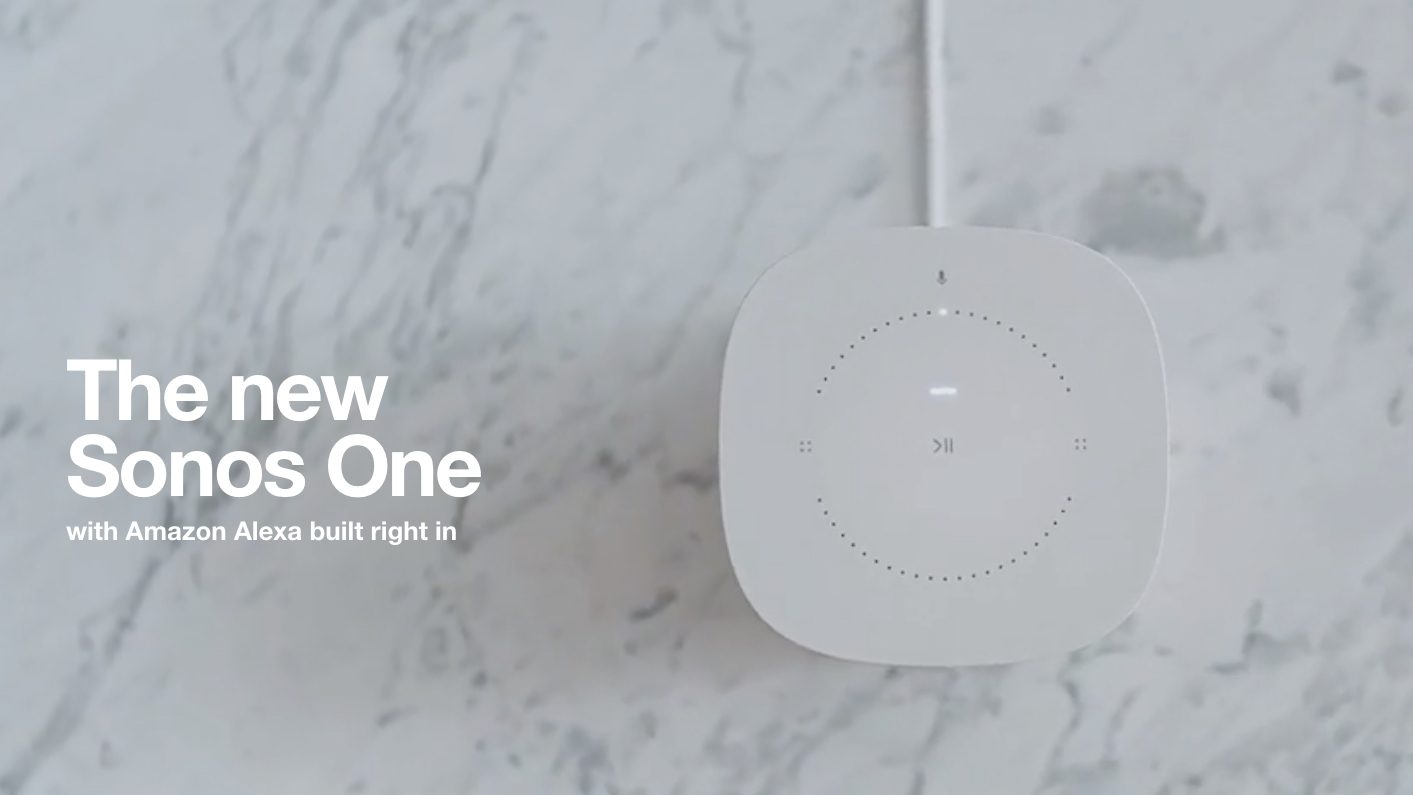 Sonos One, the Open-Minded Solution to Music and Smart Assistants
Sonos released the news of its new products, a Play:1 with an embedded assistant. The name is the Sonos One, but where were expecting all of this. What were not expecting is the change of tone the company took regarding integrations and other types of streaming technology.
Were were used to Sonos having to parter with companies and offer an integration, but yesterday they announced AirPlay 2 support. Something many were hoping for years, but Sonos never quite delivered on that. Probably because AirPlay was not compatible with multi-room audio, something that Sonos pioneered years ago. But fear not, it's coming in 2018 and the best part is that it's coming to all of the their products, new and existing! This is one of the strong suit of Sonos, they always deliver on their promise by updating existing product and even those that were sold many years ago. Almost no Sonos is left untouched!
Then, the voice assistant thing. We were expecting it, but Sonos went full on by even giving you the choice of the assistant! First off, it's delivered with Amazon's Alexa and next year, it will add Google Assistant! This makes it the first smart speaker system to integrate two competitive technologies! When I said they were more open ;)
The Sonos One will be available October 24th, but you can already pre-order it for 199$ (249$CA).