---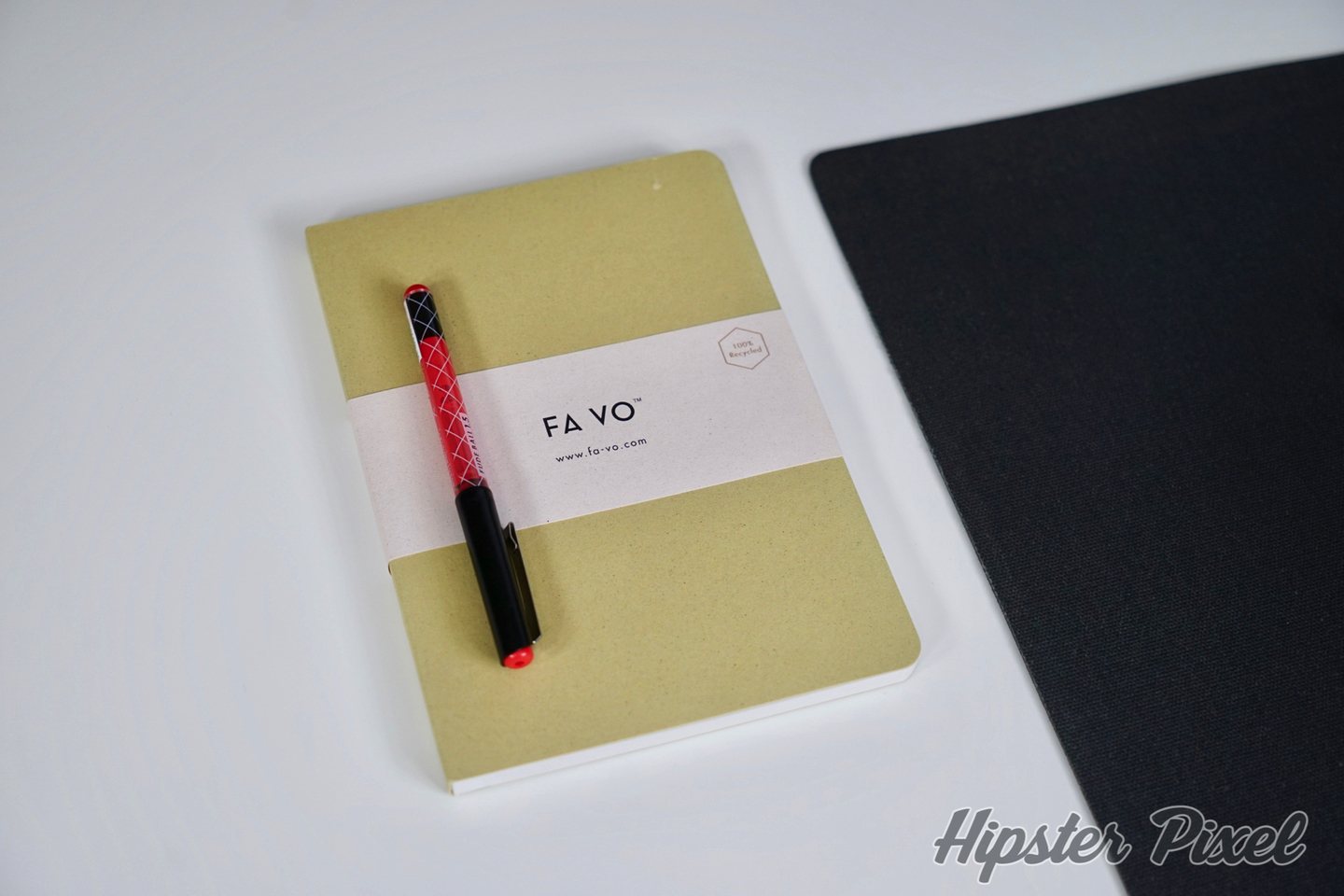 FA VO Ruled Notebook Review
The team behind FA VO has taken on a challenge to make great notebooks with an impressive attention to details. They have already released a few notebooks with either blank paper or ruled paper in four different colours and now they're on Kickstarter trying to raise awareness of their products for a dotted version of their nice notebooks.
There were kind enough to send me one of their ruled notebooks in the Olive colour for me to look at the result of their great work.
Design
One of the most important details is that their notebooks are made from 100% recycled material, but that is just the building stone of their products. As explained above, they have given a lot of thoughts to the actual design and choices that make their notebook.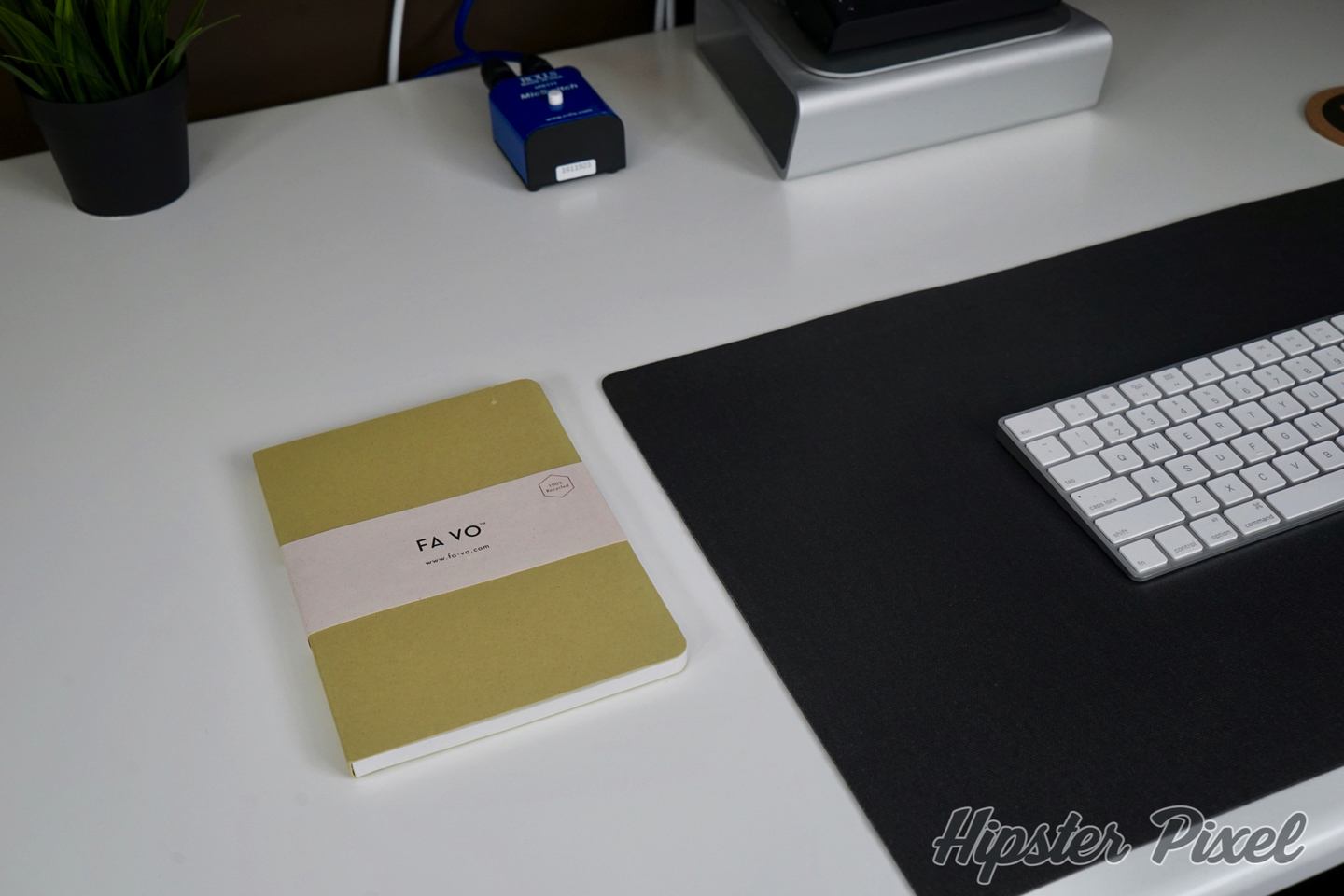 They choose 100 GSM paper to allow for a thick enough but not too much paper to allow ink to properly attach itself to the pages. The notebook also opens flat and that's very useful if you don't want the left side of the book to spring back into a closed position. Easier to write on, much more practical.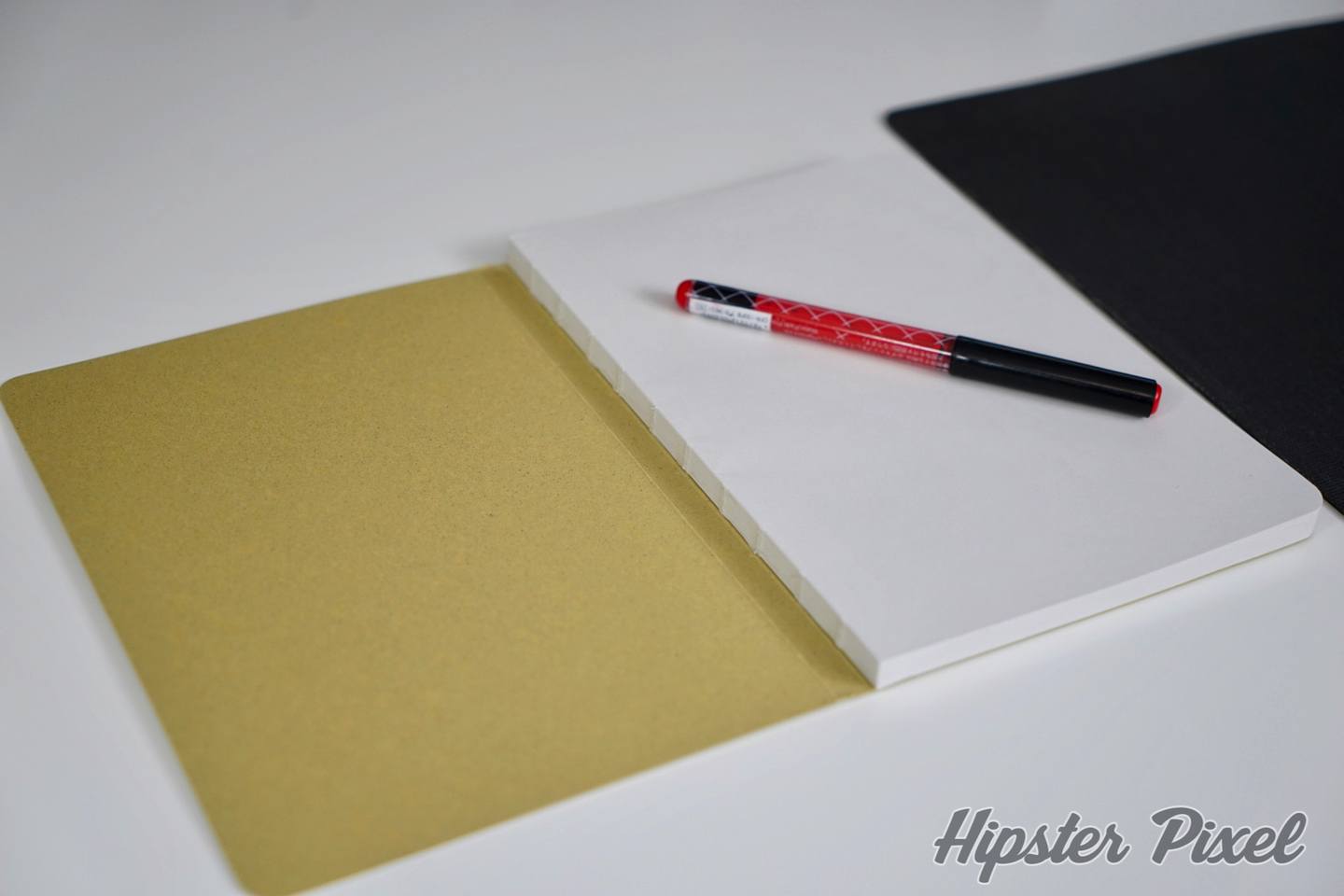 Where I think it really shows that they put in even more attention to details than required, is when you look at the lines themselves. If you have the notebook in your hands, you will see something weird with the lines themselves, but I could not point my finger to it. So I took out my macro lens and that's when I realized what was going on! The lines are dotted in a squiggly fashion! This allows the lines be present and visible and at the same time it allows them to kind of dissolve in the background leaving attention to what you are actually writing in the notebook.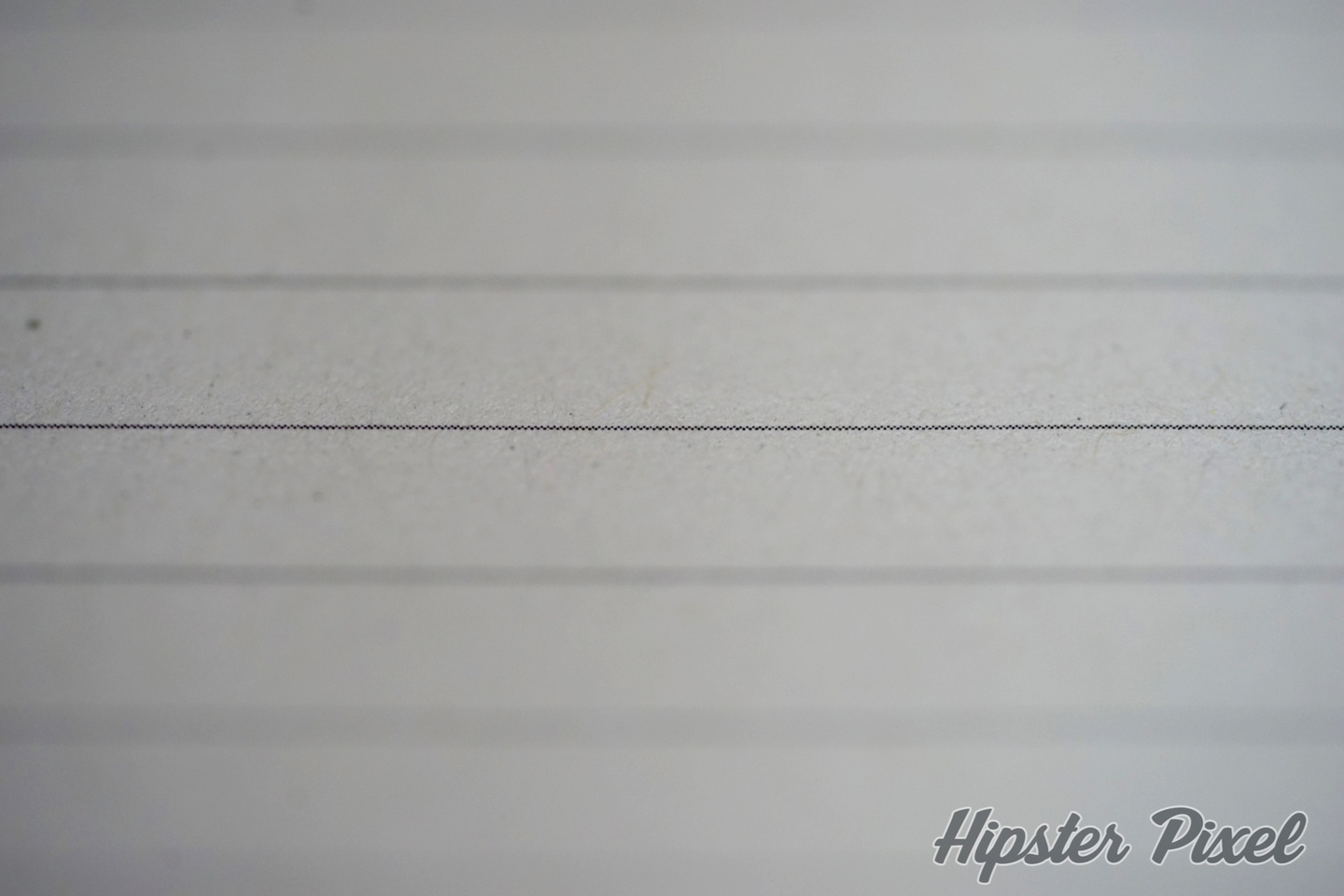 Features
100% recycled materials
Material includes byproduct of olive, coffee and almond
Made from sustainable processes and certified companies
100 GSM paper, 300 GSM cover
Opens flat
4 colours
Blank, ruled, and now dotted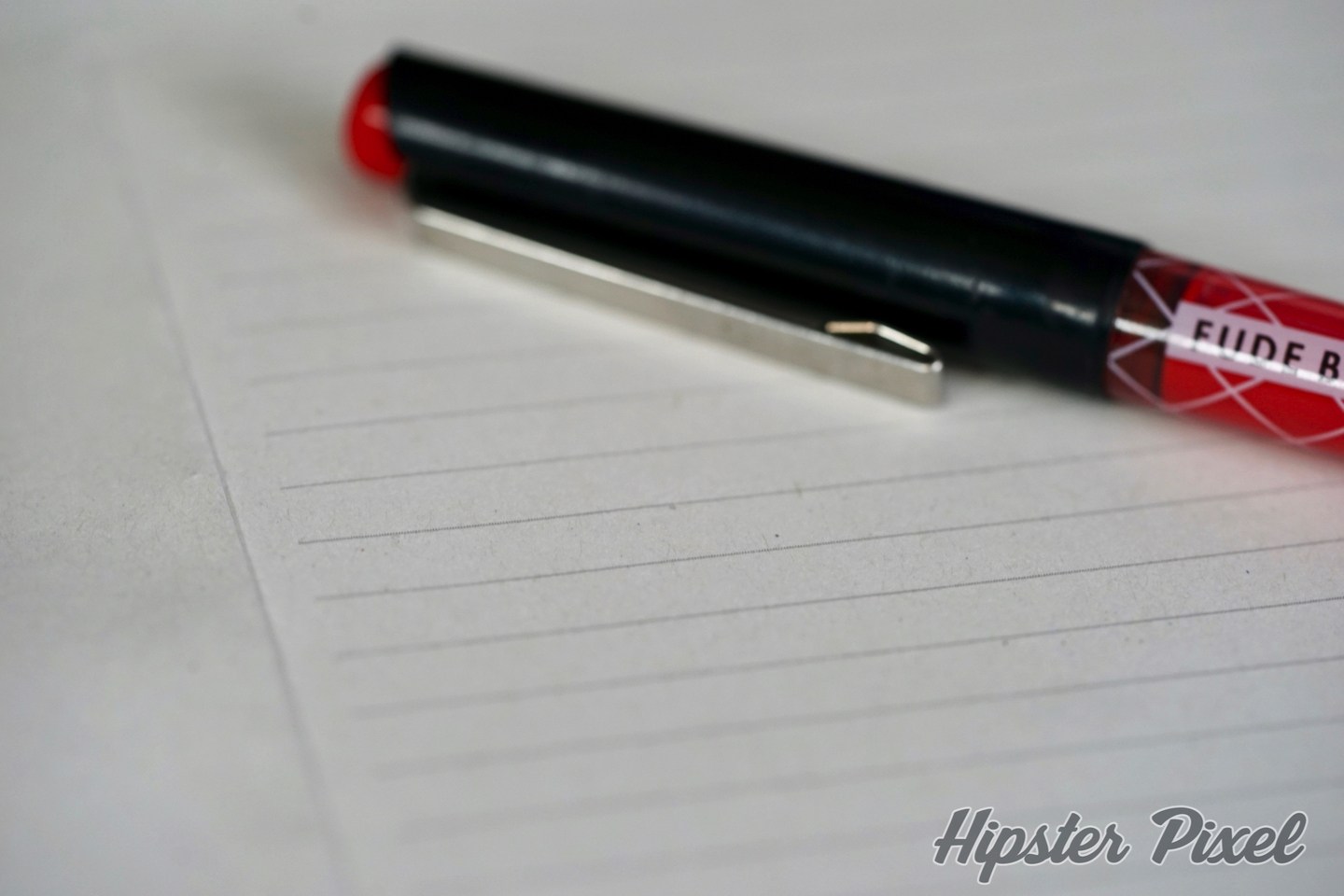 As you might have guessed, the colours are not the ones they selected by mistake. They are chosen from the byproducts actually used in the fabrication of the notebooks. Olive, coffee and almond byproducts are used in their respective colour cover!
Conclusion
The notebook feels great, and I highly recommend it. The shape is bigger than the smaller notebooks, but not too big and still allow for ample place to write and sketch. The mission of FA VO to make highly designed notebooks out of exclusively recycled materials is one I can really see myself back. It's designed in London and made in Portugal, so it still has minimal travel and less impact on the environment.
If the ruled version is of indication, the dotted version on Kickstarter is going to be a great success and it's really worth it that you take a look at these notebooks!
Review Summary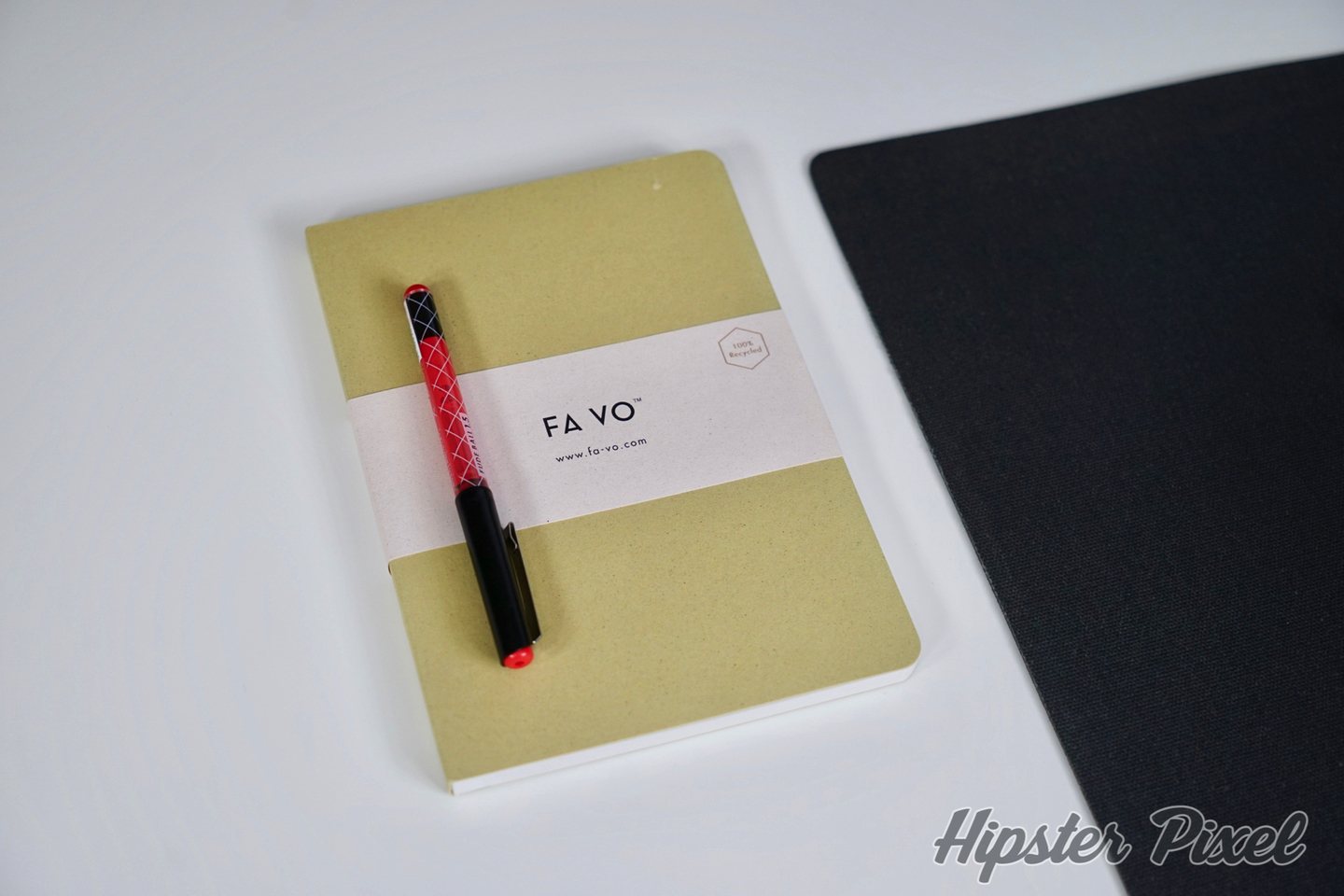 FA VO makers of a well-designed notebook are launching their third iteration, a dotted version. Here's my review of the ruled version.
The Good Stuff
Manufacturing processes and materials
Quality of materials
Size, texture
The Bad Stuff