---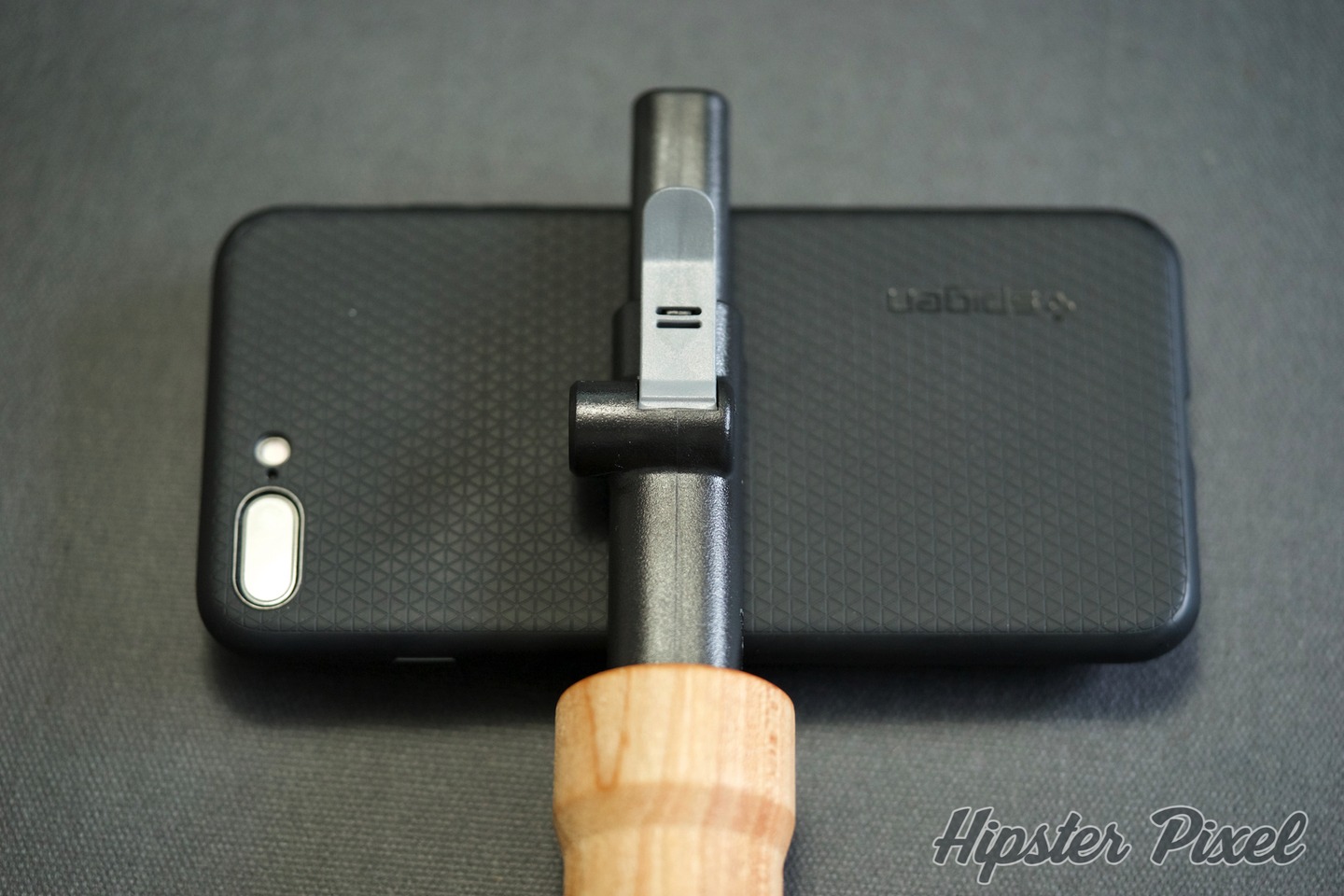 I have to admit, I'm quite late for this review. I've been a long-time backer of Studio Neat's products ever since the original Glif and it's only fitting that I review the new Glif Full Set kit I backed on Kickstarter.
This time around the Glif is much more than a simple phone holder, it's back with a new design, equipped with two tripod mounts, a wooden handle and even a nice wrist strap. But what really makes this product interesting is all of the capabilities it now offers you!
Design
Before the new Glif, you had to attach your Glif to some kind of camera frame with a few tripod mounts to be able to transform your phone into a real rig. Now the Glif has two tripod mounts to extent its capabilities and they sure help to make your life lighter!
The Glif itself now has a nice mechanism that does two things. First it locks your phone in place, and then it applies a well-calibrated pressure so that the locked phone is also tightened in place. This way the phone is super solid and will not fall from its support.
The hand grip is made of a solid piece of cherry wood, with a piece of cork and tripod screw to accept the Glif on one side and on the other side you can install the wrist strap. That strap is made of a great quality of para cord looped in a leather piece with a rubber faster. This allows it to be quickly adjusted to your wrist and offer a safer way to shoot with your iPhone.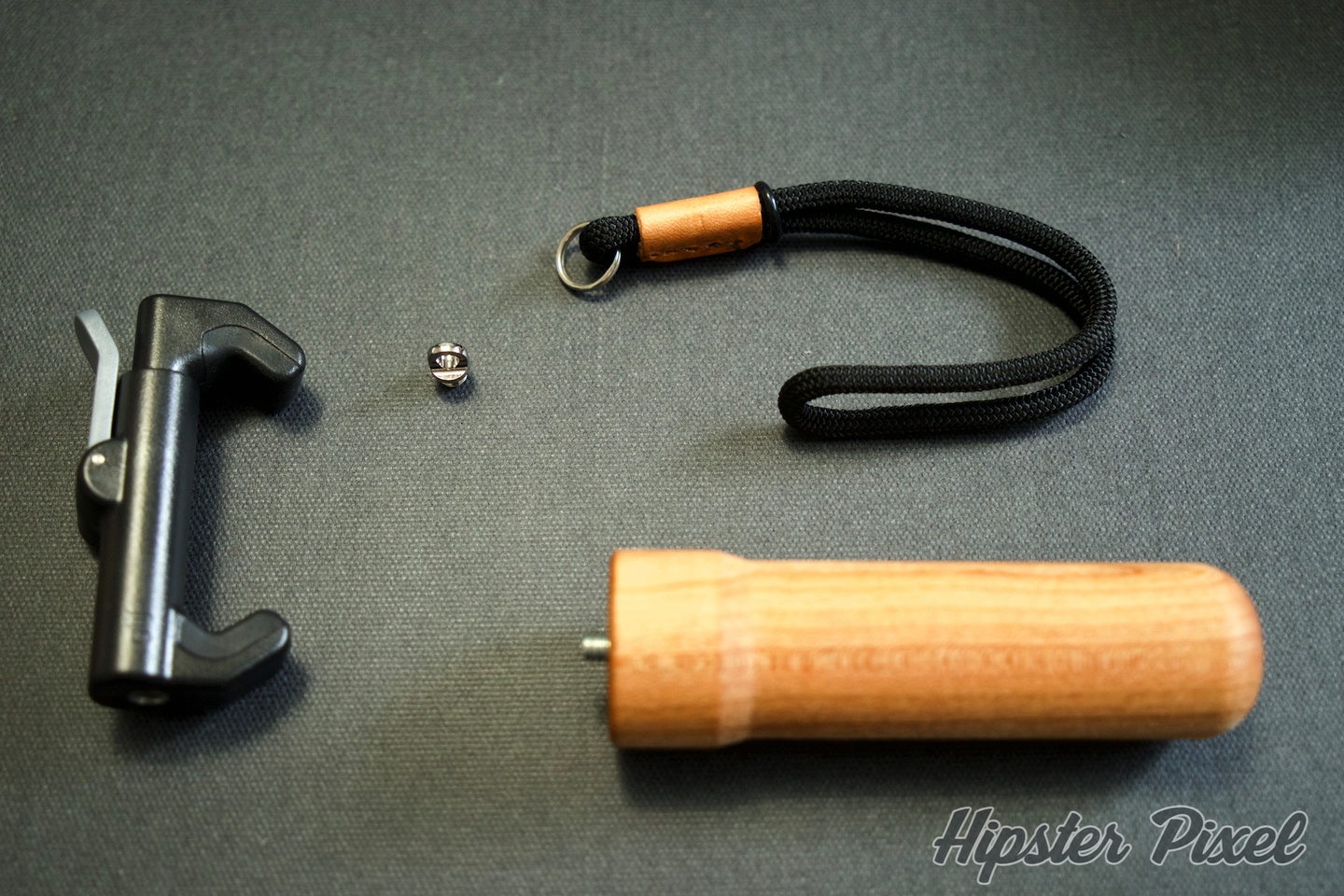 Features
Glif with 2 tripod mount
Solid cherry wood hand grip
Paracord wrist strap
Fit iPhone SE to iPhone 7 Plus with thick case
Performance
The very first use of the Glif Full Kit is easily understood to be simply shooting video with a much more stable hand than with a naked phone. But when you start to think about it, you can add a microphone and up your audio game, you can also add a light with a LED panel. With the tripod screw standard almost anything is possible!
The quality of the Glif is great and the attention to detail is impressive. The Glif itself is both quick to install and release but also the way the mechanism is working slightly tighten the Glif around the phone to get that perfect shake it like a Polaroid picture move and keep the phone securely in place.
The top and side tripod screw mount allows you to add accessories and this is exactly what I was looking for! I needed a way to use my phone for recording videos and the handle is the very first step with a secured lanyard in case I drop it. And then to get the video game up a notch, I recently got a Rode microphone. But attaching took many tires. I ordered 3-4 components from Amazon and then Studio Neat's Dan Provost pointed me to a small cold shoe accessories that comes with a screw and is a low profile. I use it to attach the Rode mic to the top and I still have a second shoe for future expandability.
I will write a post on all of the different accessories I use for capturing great video!
Conclusion
If you're looking for a great quality system to hook your iPhone to a tripod or simply a great wooden grip. The Glif is the smartest and most efficient system I have seen for holding a phone and I was even highly recommended the Glif years ago but now they made an even bigger step that allows you to radically shake your handle and the phone is as sticky as Spider-man on a brick wall!
You can get the Glif by itself or the full kit which I recommend. The handle is a great addition and I really like that it's even made by hand by the guys behind Studio Neat.
This is one of the few products that gets a perfect grade from me.
Review Summary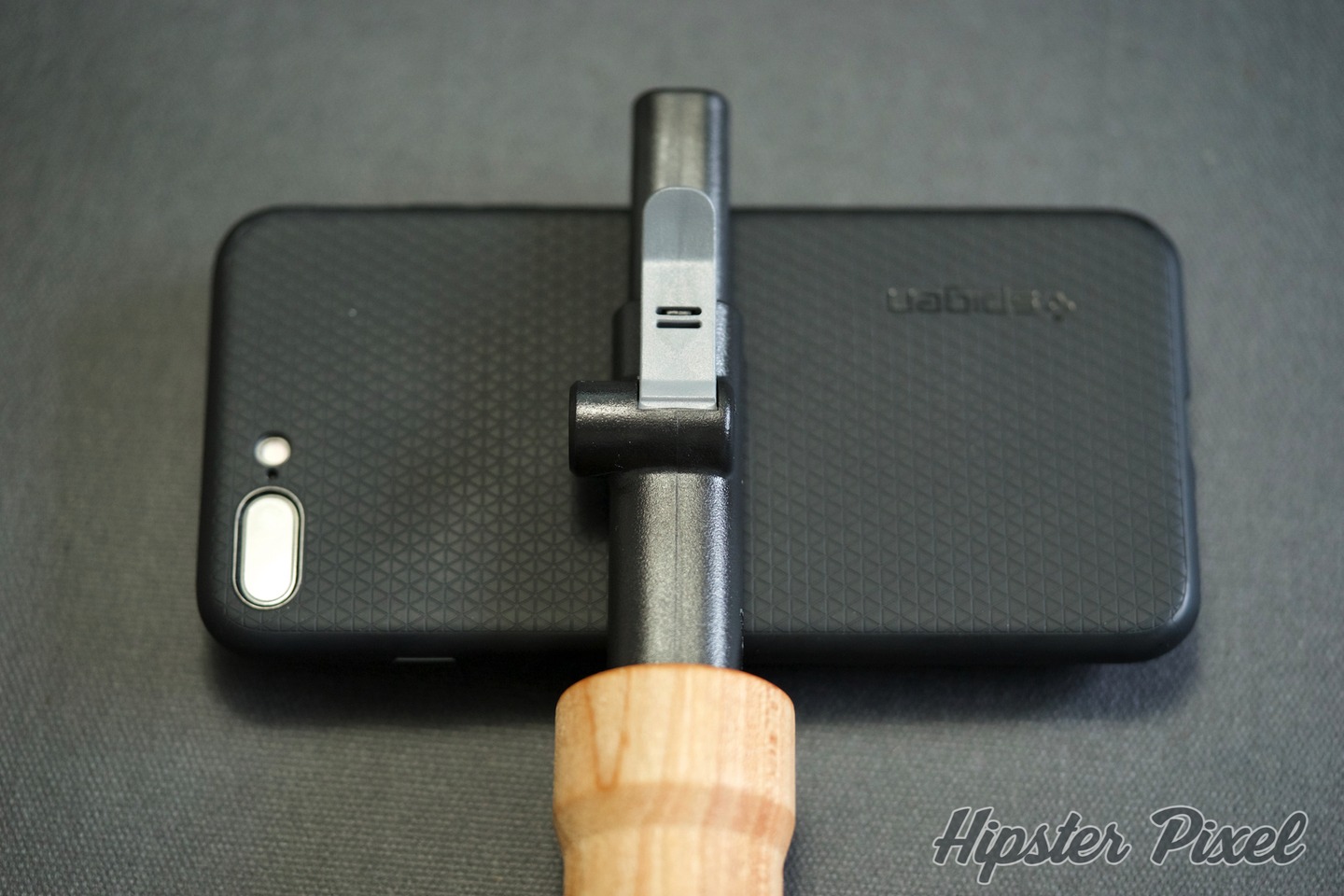 The Glif is back with a vengeance, it now offers a new design that looks and works better! It grips your phone like a kraken and never lets go! Plus the wooden handle and wrist strap are amazing accessories for it!
The Good Stuff
Glif mechanism
Quality and design
Flexibility
Price
The Bad Stuff