---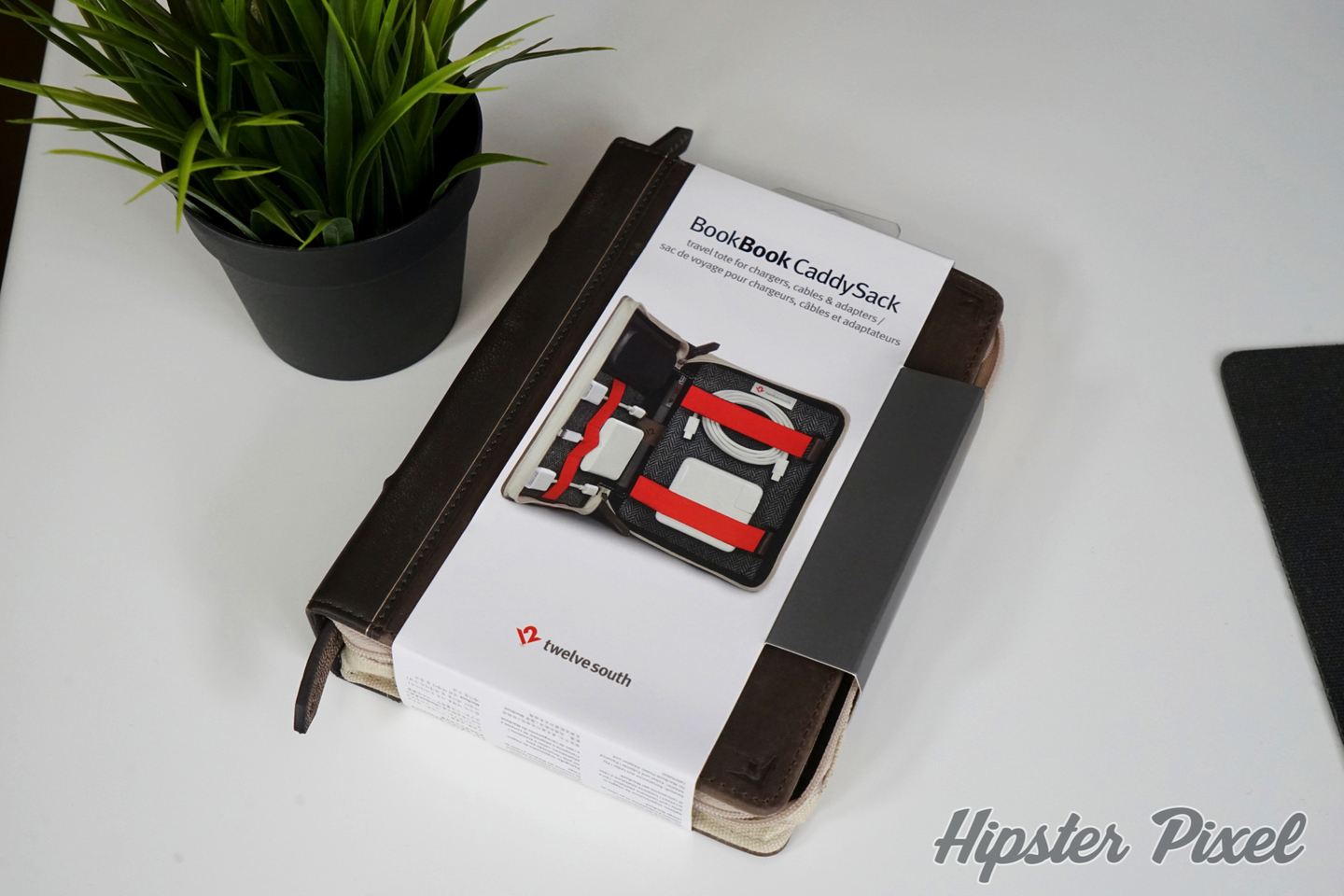 Bookbook CaddySack by Twelve South [Review]
With the release of the latest MacBooks and the new USB-C port, the only type of port on those computers, professionals and consumers now need an extensive set of dongles to be able to work with these new computers. I've seen people carry them in a big Ziploc back, other simply throw them in the backpack and hunt for 10 minutes when they need to find one. Both are not very elegant… What if there was a way to sort the dongles, cables, adapters and more in a nice-looking package?
Enters the Bookbook CaddySack, a leather adorned organizer adorned with real leather, fabric and a bunch of straps, pouches and holders for all of your organizing needs!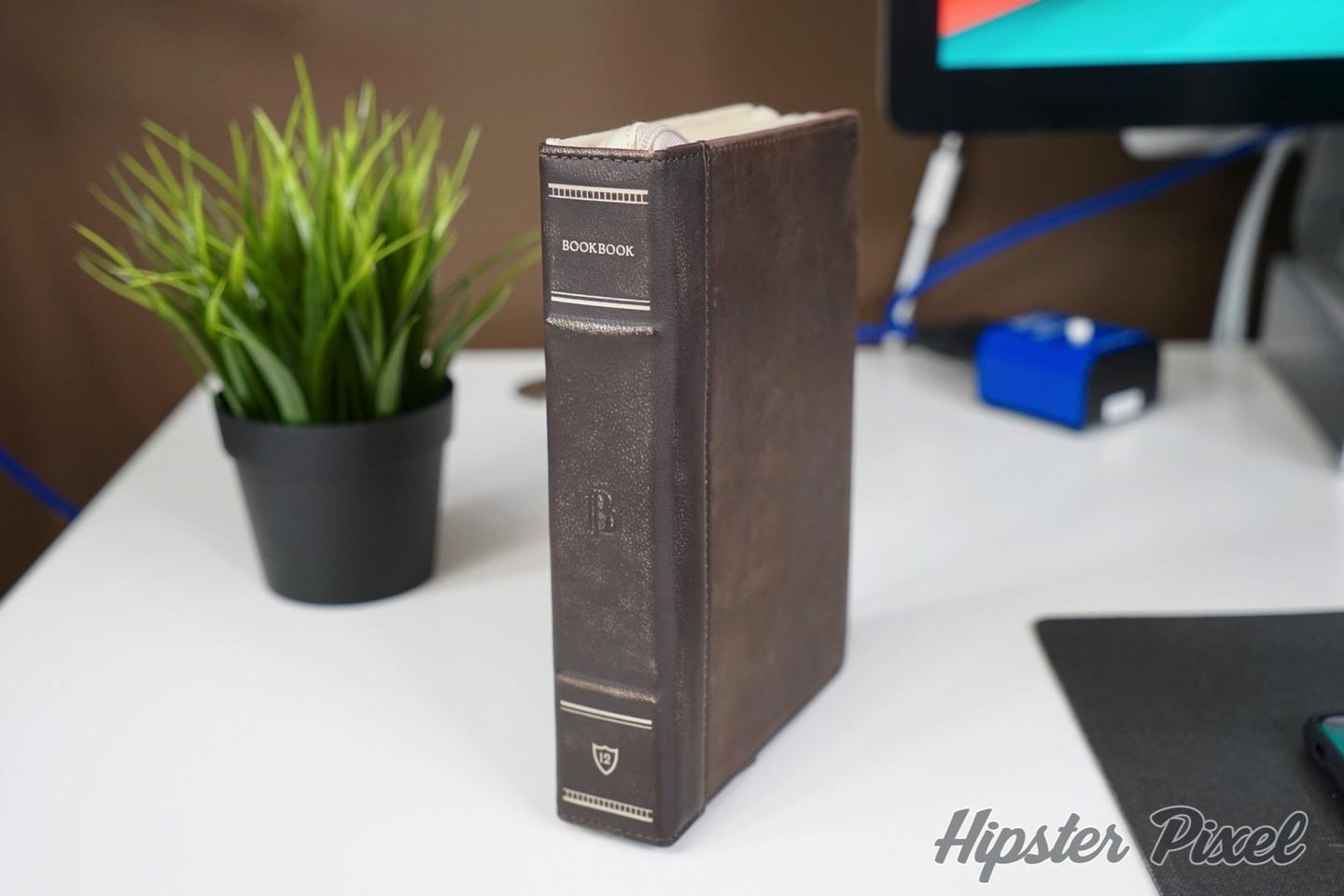 Design
If you saw what the Bookbook case look like for a MacBook, an iPad or an iPhone, then you have a good idea of the idea behind the CaddySack. But this time around it's for your dongles! This compact version keeps the great look but adds Velcro and elastic bands to keep your arsenal tidy and easy to look through.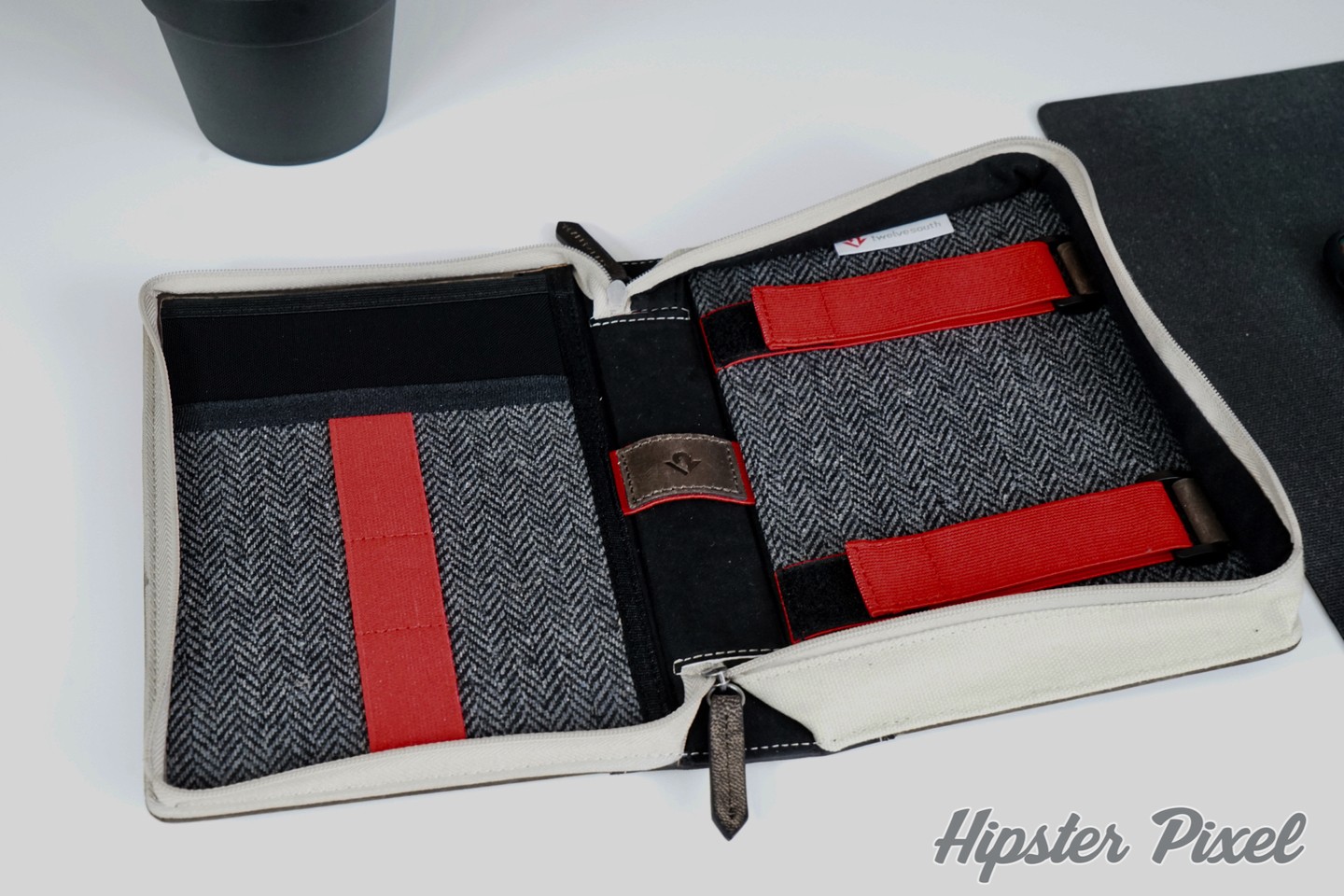 You can easily fit more than 15 items in there if you have the need to carry them all with you, or if you simply want to store them in an easy to reach location. If you end up using it to store your power brick, then you might not be able to fit as many but nonetheless, you can store a lot in there!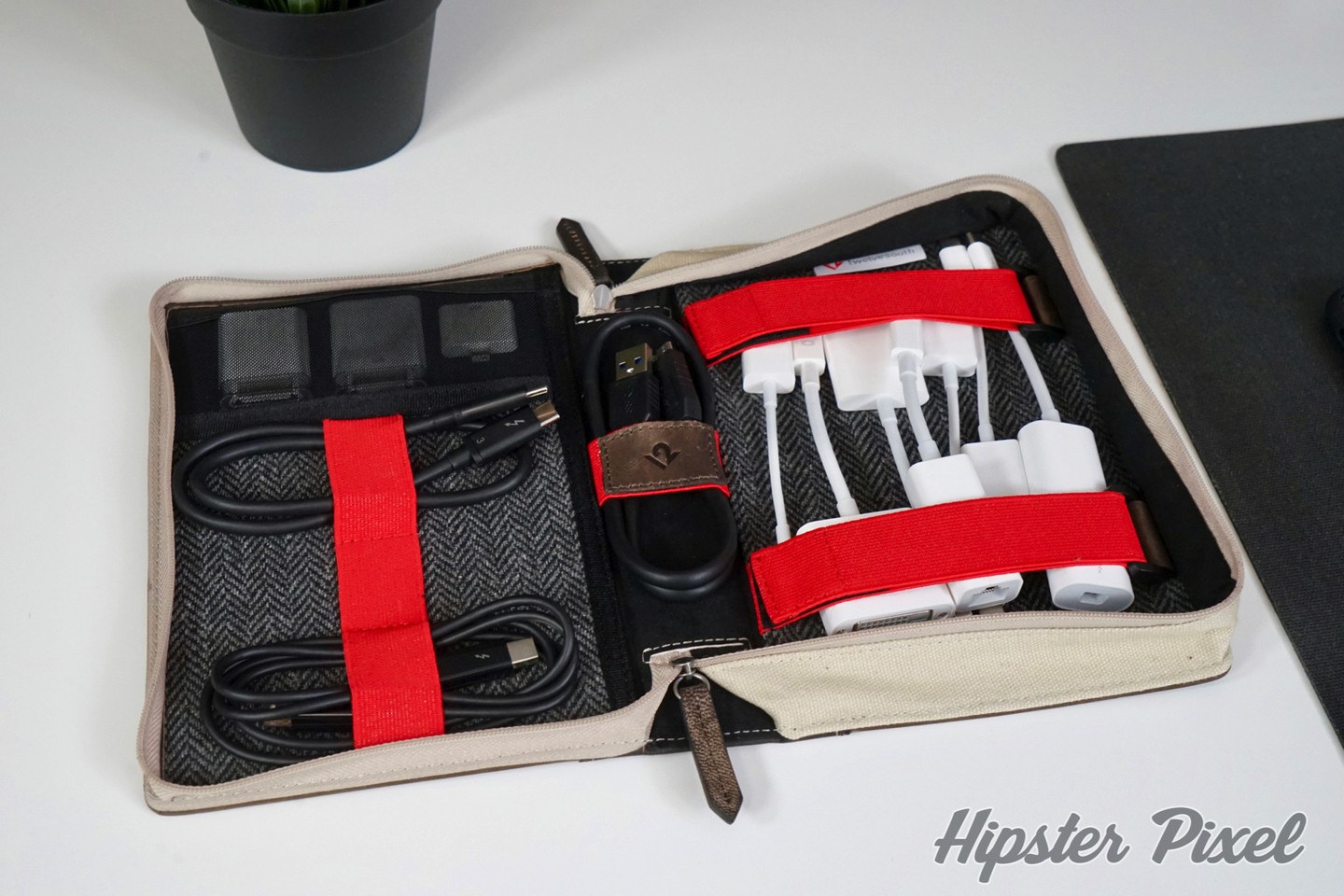 There is even a nice meshed pouch for smaller items, like the 30-pin to USB adapters or the very cheapest items in an Apple Store, the MagSafe to MagSafe 2 adapter! Even the bulky VGA to Thunderbolt 2 Adapter finds a nice place to rest!
Features
Compact carrier for MacBook Charger, cables and adapters
Velcro and elastic bands
Quality fabric and leather
Conclusion
I have recently gotten a MacBook Pro 2017 and for it, nothing better than the Bookbook CaddySack, I finally have a nice place to store all of my accessories and just with my daily jobby-job, I know I need to use at least 3 or 4 adapters. This means that it's more than welcome in my life full of dongles! It sure beats the Ziploc and when I'm not travelling, it even has a place on my desk when I can set it on display and when I need to storm out of the house, I know that if I take my laptop and my CaddySack, I will not be missing a single cable!
I highly recommend the Bookbook CaddySack for any owner of a MacBook or MacBook Pro. The quality, looks and versatility is simply put, amazing!
Review Summary
Bookbook CaddySack
Twelve South LLC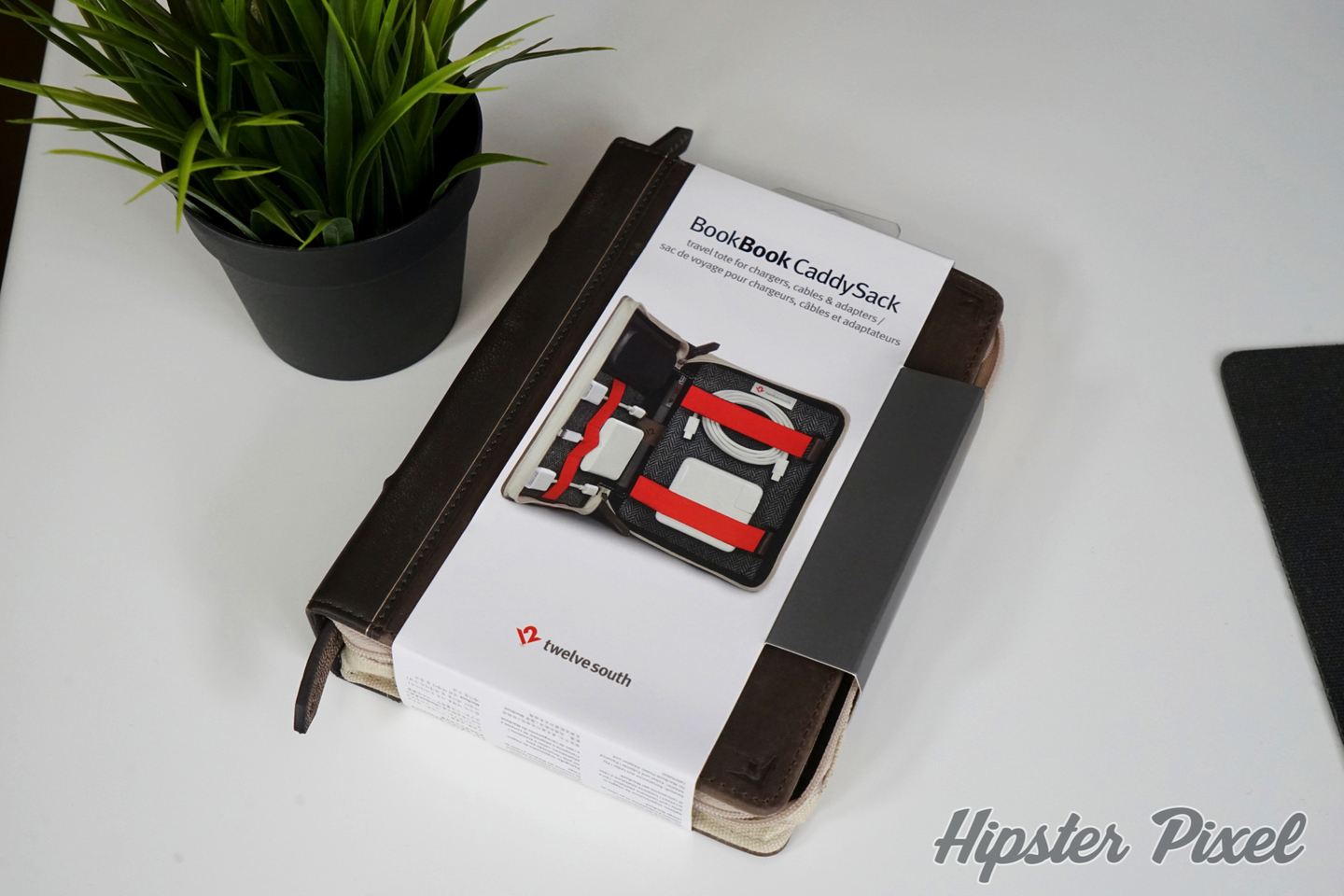 A Bookbook series inspired cable and dongle carrier, the CaddySack is there to save your dongle and adapter in a big freezer Ziploc bag life!
The Good Stuff
Quality materials
Amazing looks
Very versatile
Small footprint
The Bad Stuff