---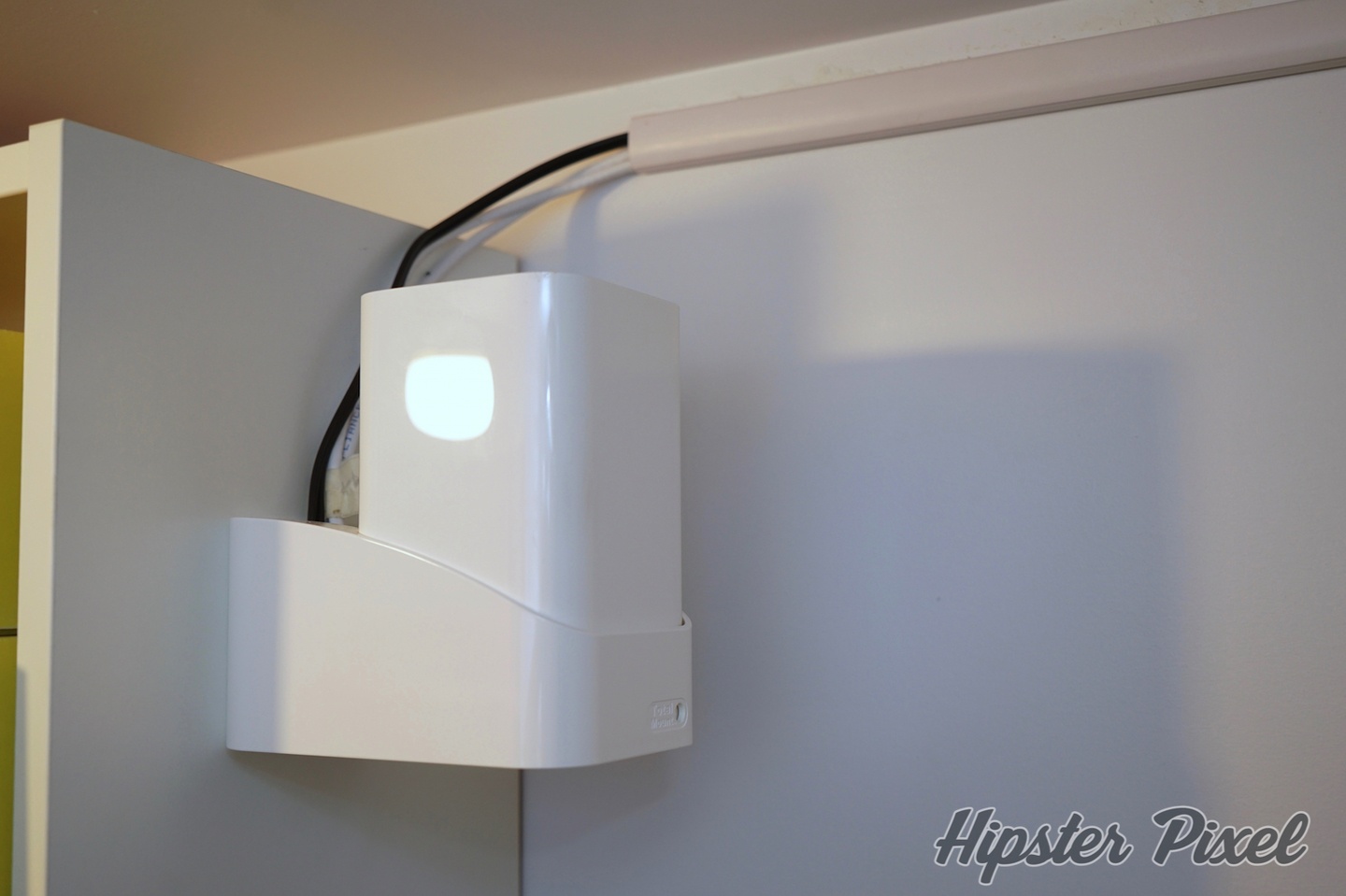 Innovelis TotalMount Deluxe for AirPort Extreme [Review]
The Airport Extreme is a great router, it's not the fastest on the marker but for a condo or single-level houses it can be awesome. Especially since it's one of the only routers I was able to test that is actually exactly like a utility. It's like you're running water, it just works!
But what happens when you want to hide it from view? How can you install it out of your viewing angle? Innovelis has exactly the solution for you with its TotalMount Deluxe for Airport Extreme, a support that can be attached to a wall or behind a panel.
Design
The TotalMount Deluxe is completely made of plastic so it will not affect the range or dispersion of your precious Wi-Fi wavelengths. It accepts the Airport Extreme latest generation, that's 2013 more precisely, with 802.11 ac. You simply slide it in and there's a gap behind it so you can pass through the wires below or above it.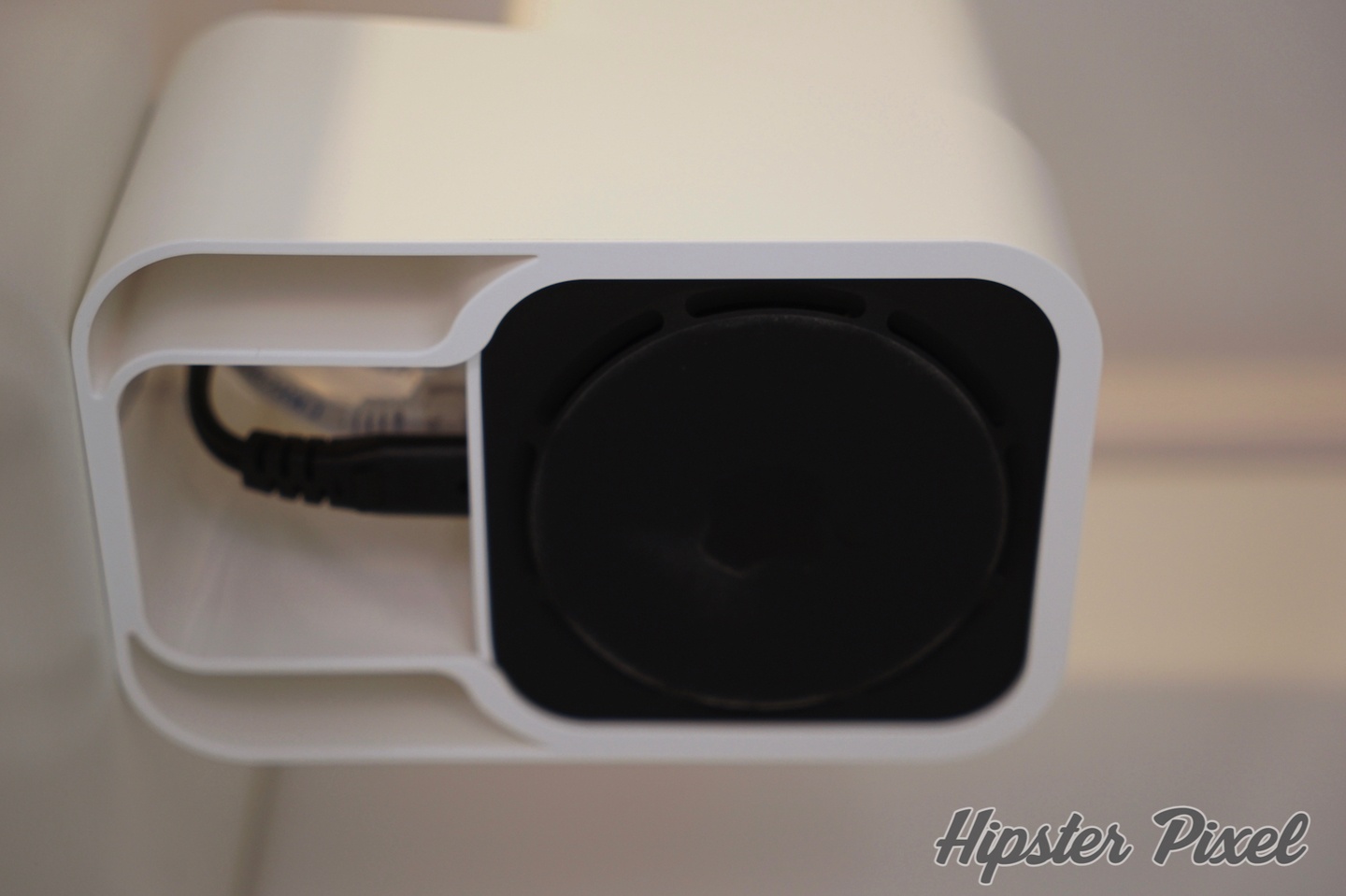 Remember the fan at the bottom? Well, the mount does not block it. Actually the bottom of the Airport Extreme is fully accessible and it lets the airflow roam freely. In my setup, I went a step further by purchasing a universal shotgun connector extension cable that plugs in the 8-shape connect of the Airport Extreme and I used Monoprice's cable management kit to let the Ethernet cables and power cable run along the top of the wall.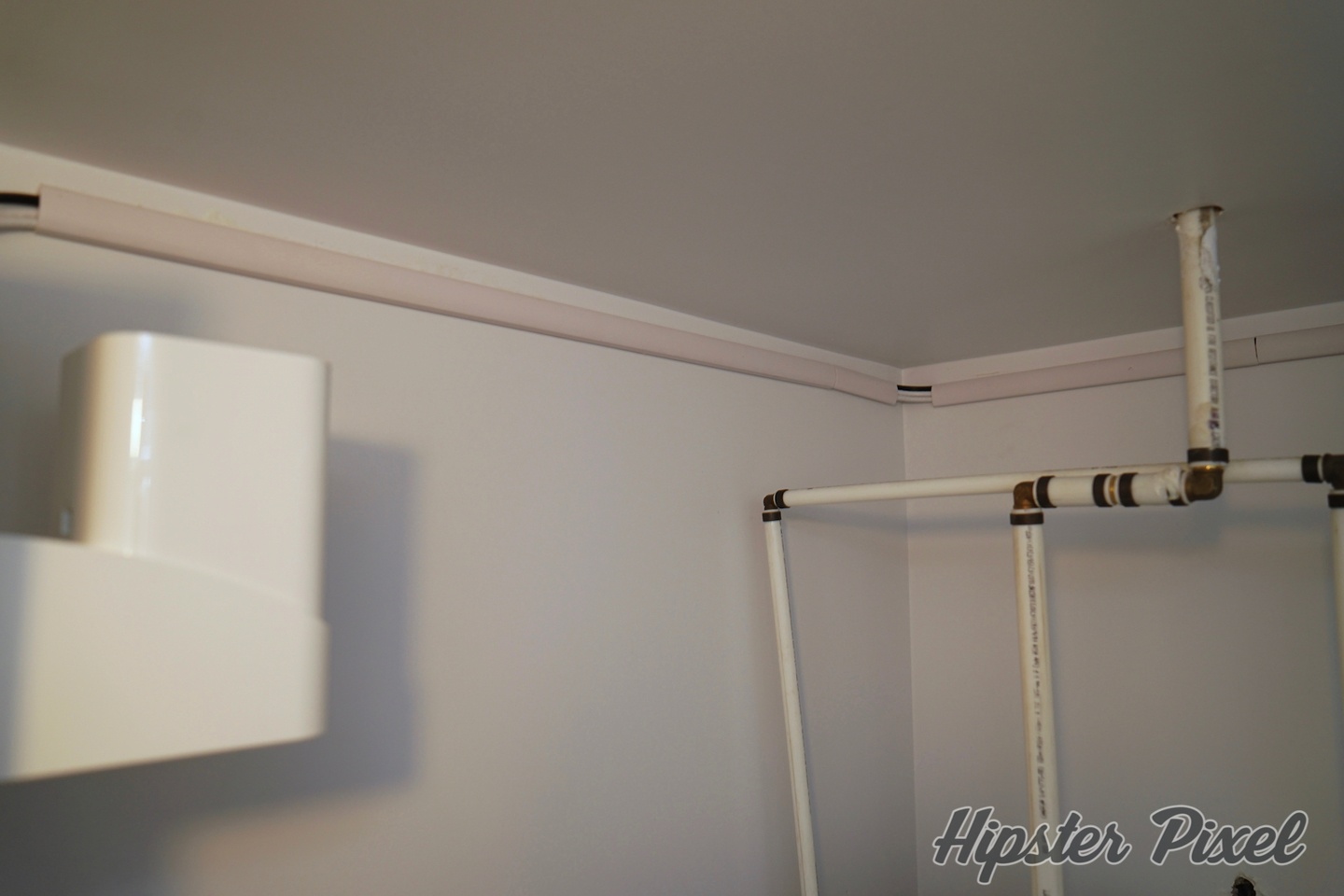 Features
Made of plastic
Space for cable passthrough
Fan is not obstructed
Conclusion
I strongly recommend the TotalMount Deluxe if like me, you need to set your AirPort Extreme in a place out of sight and, more importantly, floating in the air so nobody knocks it over! In my situation I wanted to set it so it would far from any metal, so away from the NAS and switch and away from the water heater.
Innovelis also makes a mount for the Apple TV so you can be sure I will be buying this shortly to pair with my new Vizio P65-C1 4K TV !
Review Summary
Innovelis TotalMount Deluxe for Airport Extreme
Innovelis, Inc.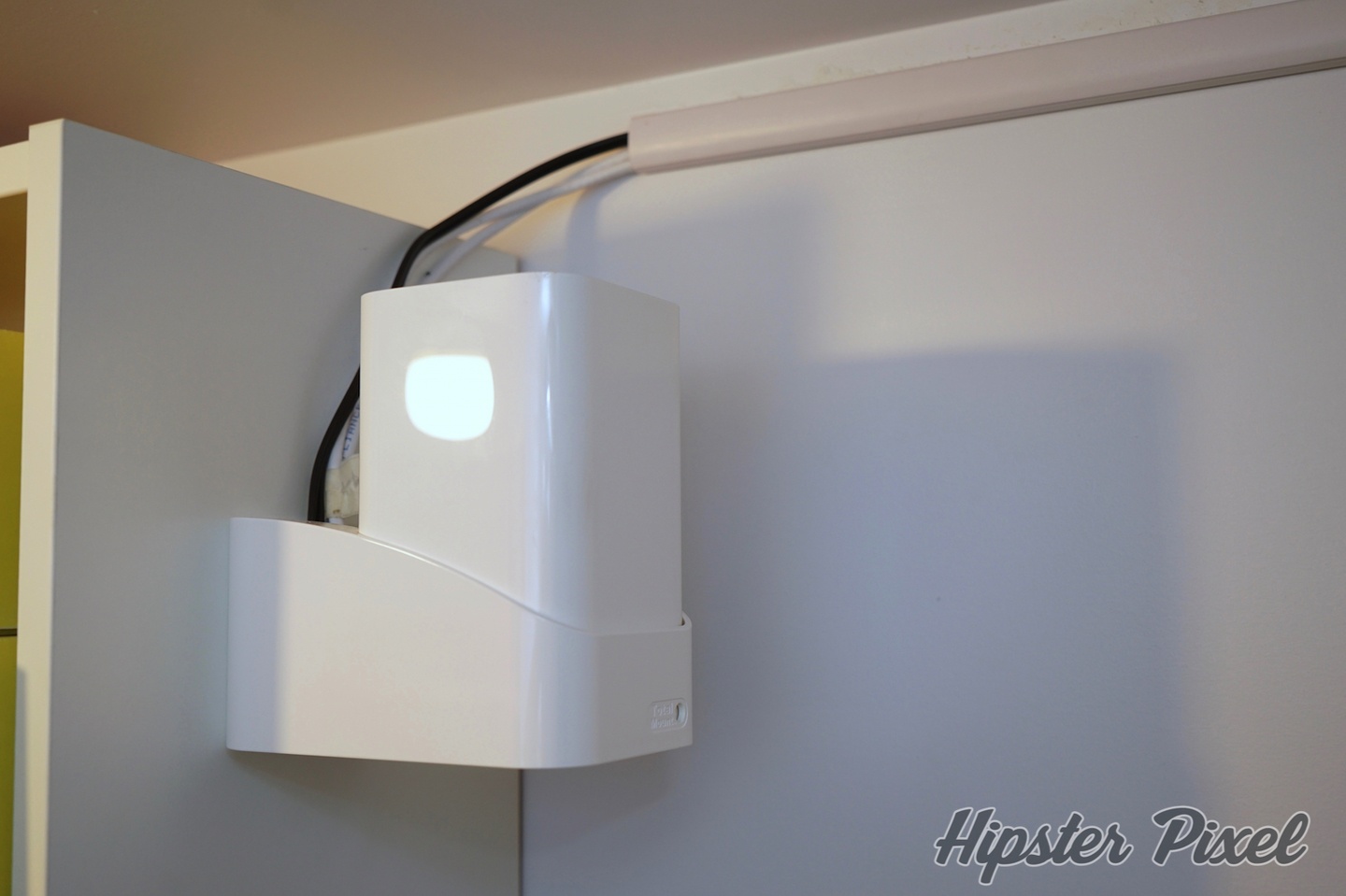 The Good Stuff
Simple, yet, effective design
Bottom fully exposed
Lots of place for cables to be pass
The Bad Stuff