---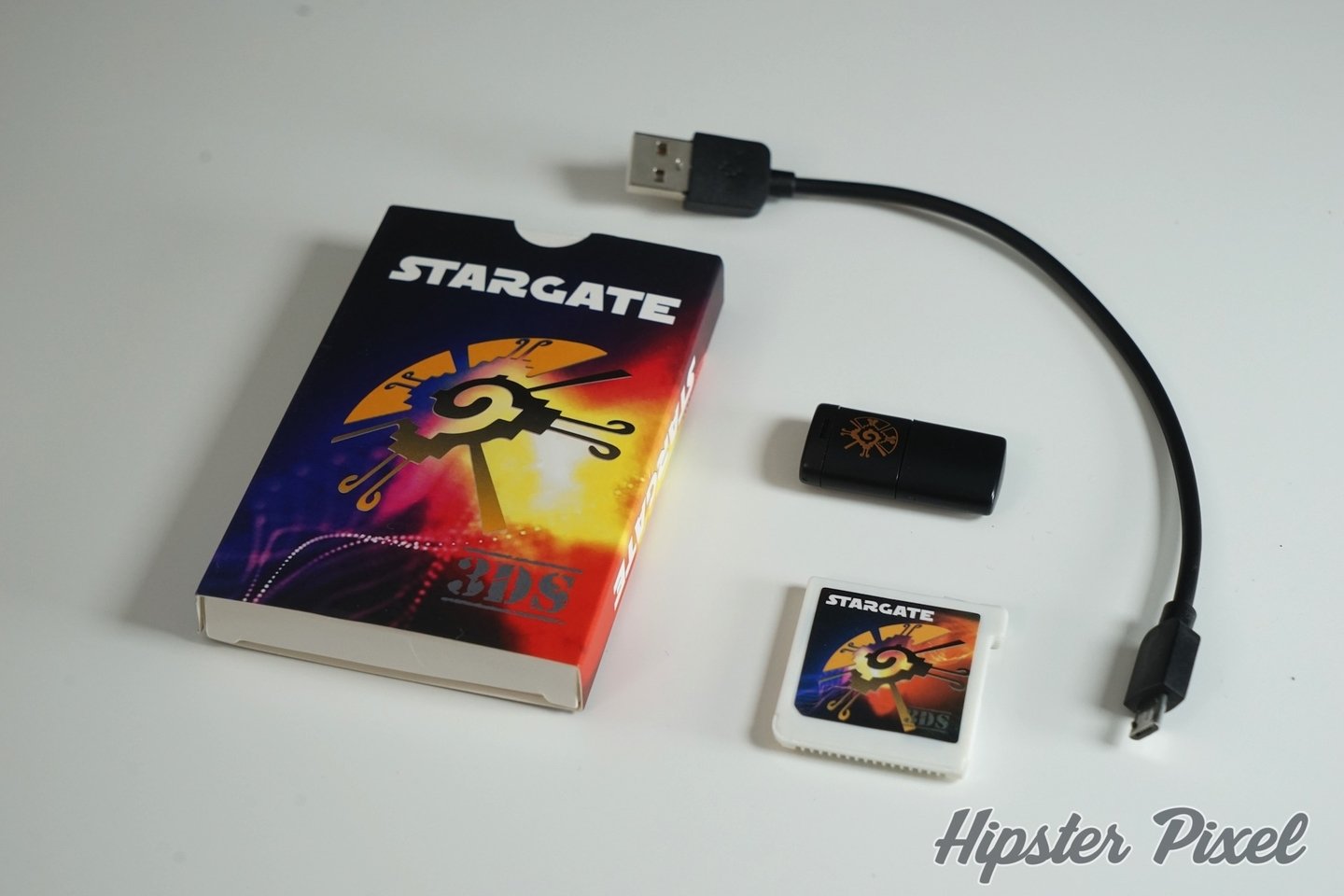 Stargate 3DS Flashcard Review
It's been many years since I used a flashcard, but this new Stargate 3DS product is exactly what I was looking for. It's main selling point is its plug and play feature and for parents like me that do not want to understand ROM signature, patching and all of the sorts of crazy things you need to understand for other flashcards, it seems perfect!
We do not condone piracy, only download ROMs of games you own and follow your local laws related to ROMs.

Design
The Stargate 3DS takes the shape of a 3DS cartridge and has three extra features accessible from its side. A microSD port compatible with microSD cards up to 128GB, a micro-USB port to flash the firmware of the cart and a set of two rocking buttons. The microSD card slod is not spring loaded but allows for an easy removal and insertion of the card. The two buttons are quite small, but at least the left one is more accessible for big fingers like me.
Features
Plug and play
Firmware pre-installed
Upgradable firmware
Compatible with 3DS and DS games
Emulator support for NES and SNES coming soon
exFAT and FAT32 support (when final firmware is released)
Performance
Since my Stargate 3DS is a pre-order unit, it does not have the final firmware installed so I cannot benefit from the exFAT filesystem therefore I'm limited to games under 2GB. Most of the recent 3DS games are over 2GB, but not many of the DS games reaches that limit. The exFAT support should be avaible in time for the launch according to the manufacturer.
All you have to do is download a .zip file from the Stargate website, unzip it and copy its content to your microSD card. Add .3ds ROMs and you are done!
Once booted, your 3DS will show the first game on the card. You can then press the buttons to move from game to game as if you were pulling out the card and swaping it for another game. Once you reach the end of the list, it circles back to the first one.
In order to play DS games, you need to press both buttons at the same time. Then you'll see the Alex Rider game which in reality is the Stargate 3DS system itself. Launch it and there you'll see the list of files on your card. You can then launch one of the DS game and enjoy it! The manufacturer seems commited to this device and I'm sure this workflow will get better over time. Perhaps even listing the games like the do with the 3DS roms.
I was not able to test the emulation of NES or SNES games, out of the box, my pre-release version of the Stargate does not support them. I know we will eventually be able to install emulators, so that's most probably when the whole thing will be available.
Conclusion
For parents like me that do not want to carry multiple games when going on road trips the Stargate 3DS is a great solution. The last three times I took a road trip with my DS and 3DS, I lost a game so this is really the kind of lifehack that help you greatly! The setup is super simple and game changing is a charm!
I strongly suggest players of multiple games to look into playing the games they own on a Stargate 3DS, it makes for efficient, compact travelling and if you are like me and loose cartridges constantly, the Stargate pays for itself!
New features coming up, compatible with the latest Nintendo 3DS firmware upgrades, and emulation support to bring the NES and SNES games you own with you, it's the best 3DS flashcard game I ever saw!
Review Summary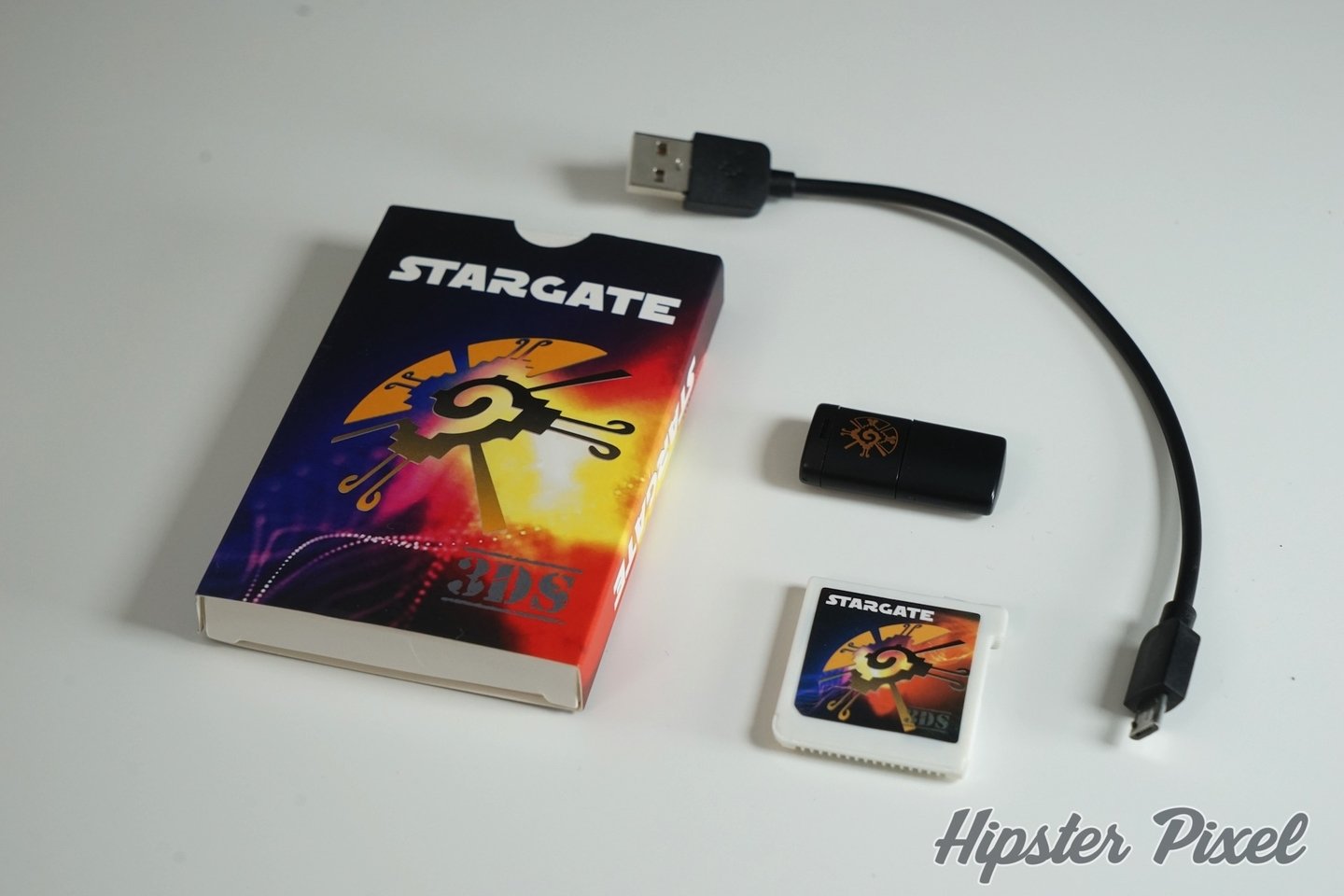 The Stargate 3DS is a flashcard to play DS and 3DS roms on your Nintendo 3DS with a simple drag and drop model, no patching, no signature, no hassle. Is this the best flashcard for your 3DS?
The Good Stuff
Simple setup
Simple usage
3DS and DS support
Emulators to come
The Bad Stuff
Cartridge a big thick
Wished DS game switching worked like 3DS games