---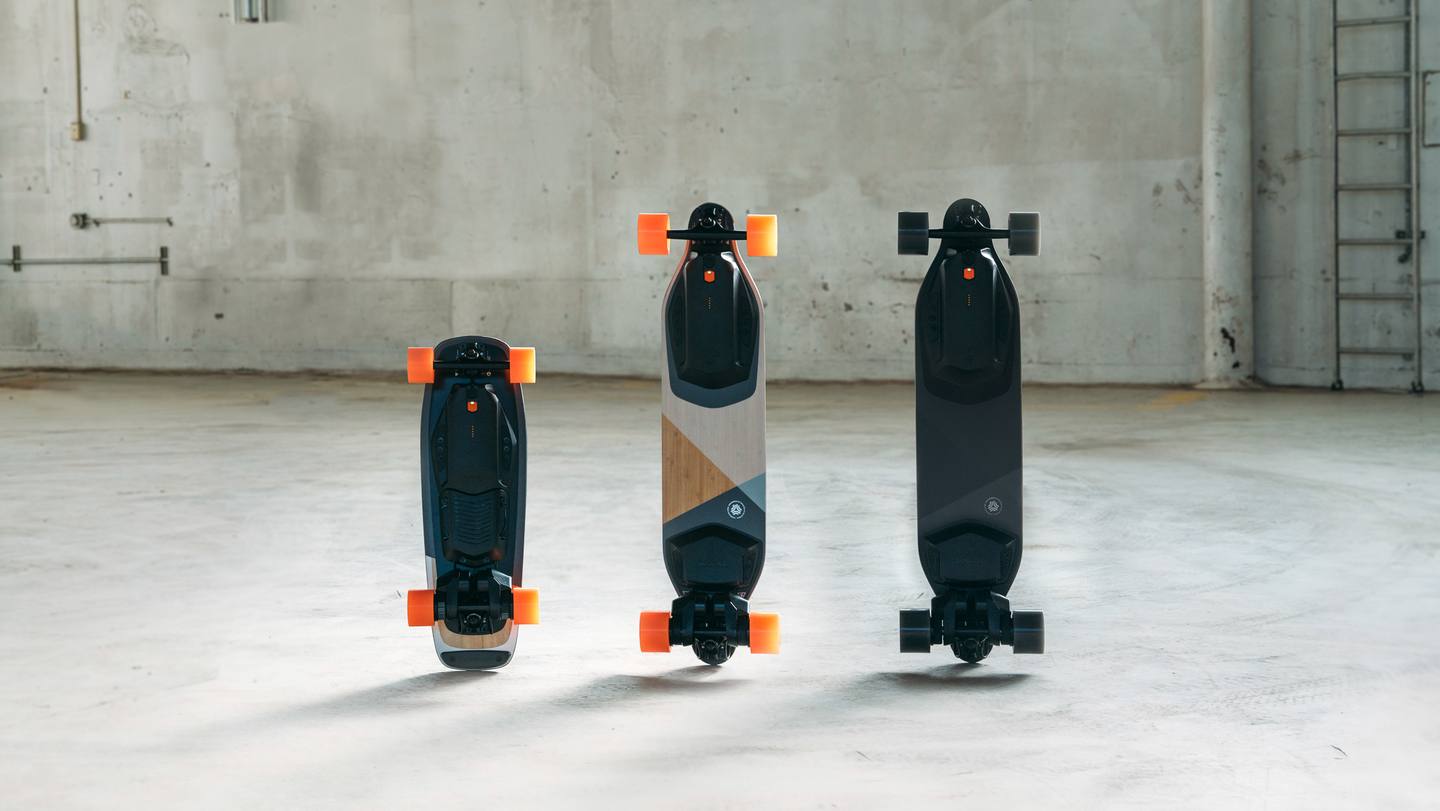 Boosted Launches Four New Boards Including a Mini Version
After many months of waiting, a few leaks later, we finally have the new version of the Boosted Board! And the best thing is that it does not come alone! Boosted announced a total of four new boards this morning, two mini boards and two full size boards.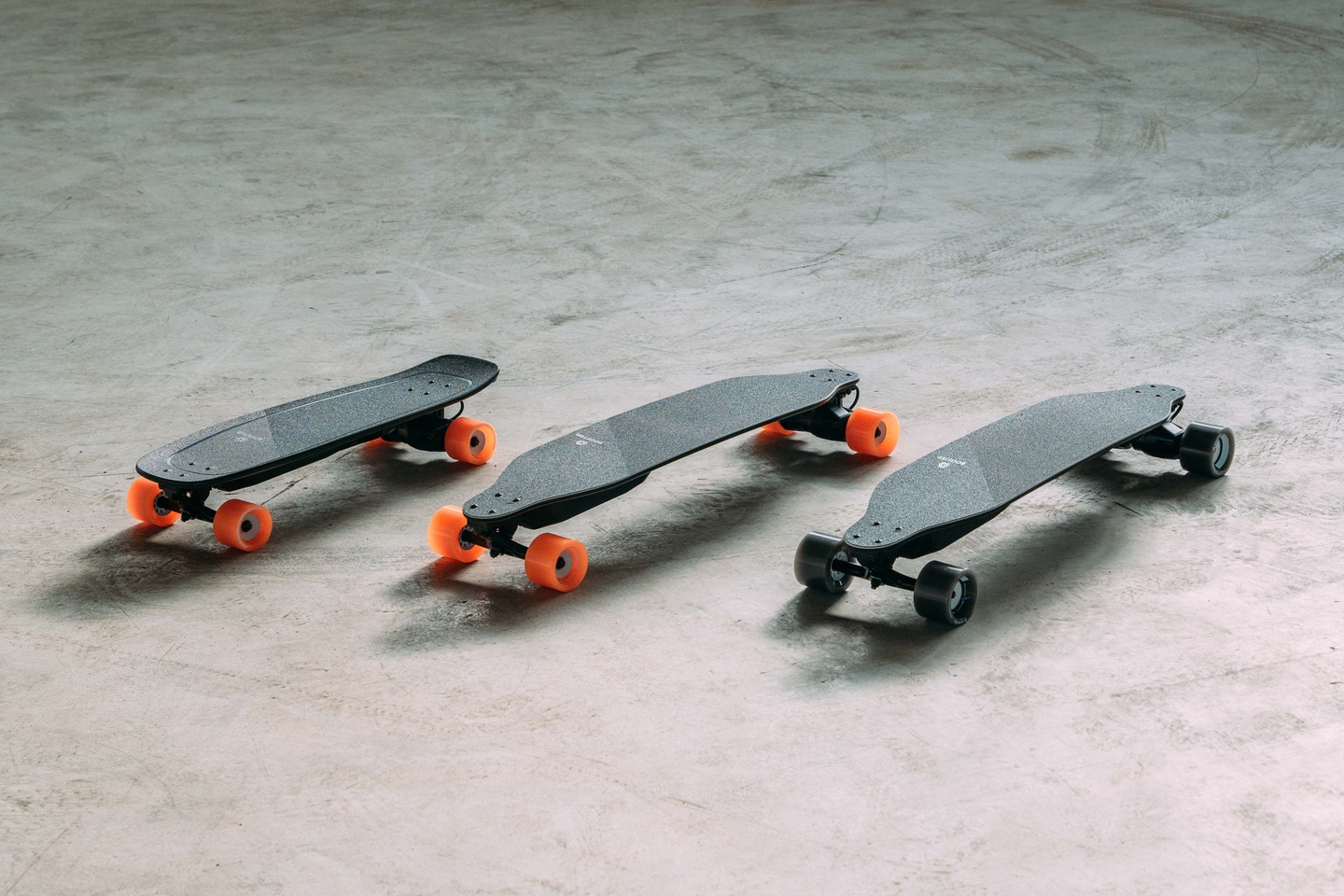 The Boosted Mini S is a composite board that includes two motors on a short form factor of 29.5-inch while being able to still give a punch. Top speed is rated at 18 mph (29 kph) and the range is set to 7 miles.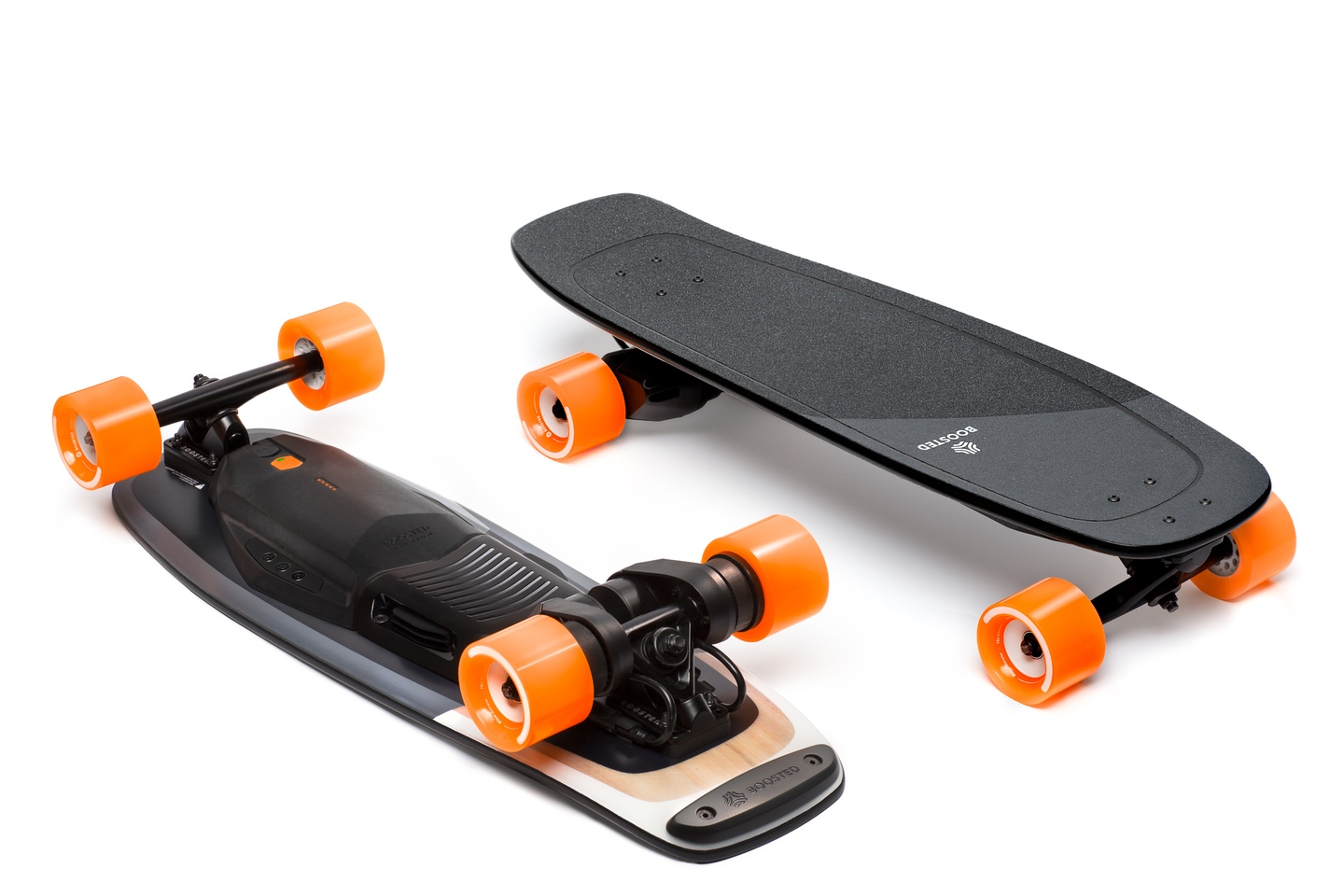 If you need more from this board, you can get the Boosted Mini X with a slightly faster top speed of 20 mph (32kph) and what looks like an extended battery allowing for 14 miles of range (22.5km). The small boards have a U shape board to allow for greater manoeuvrability and a new specifically designed set of 3 speeds.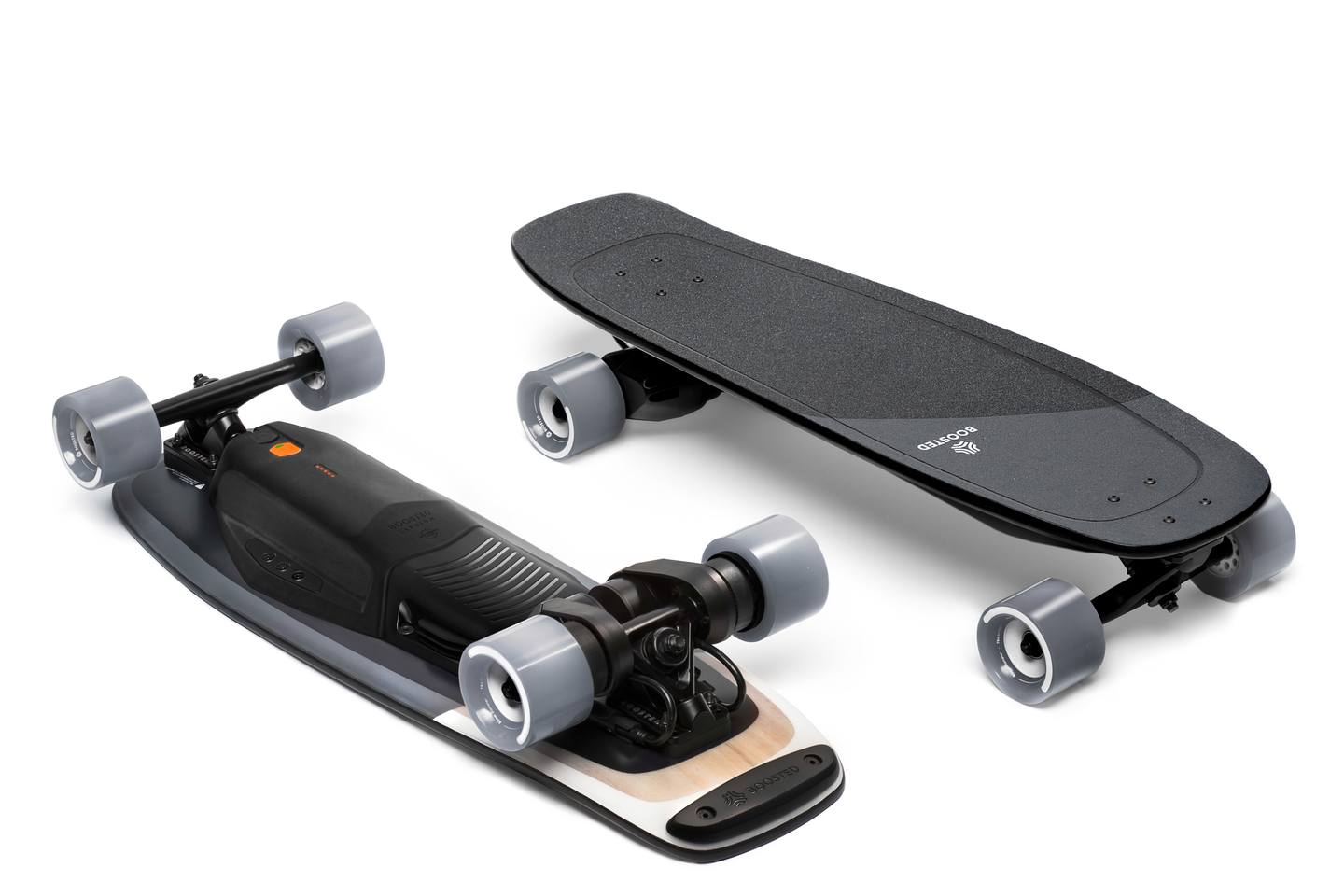 If you prefer the longboard-style board made of bamboo, you now have the choice of two new versions. The Boosted Plus is what looks the most as the V2 design, but according to information on Boosted's website, it's completely rethought. You get a new composite deck that's partly made of wood, but also other materials like polymer sidewalls, a high-density foam for vibration dampening and fibre glass. The looks are similar to the Loaded Vanguard board, but the board really is fully re-engineered.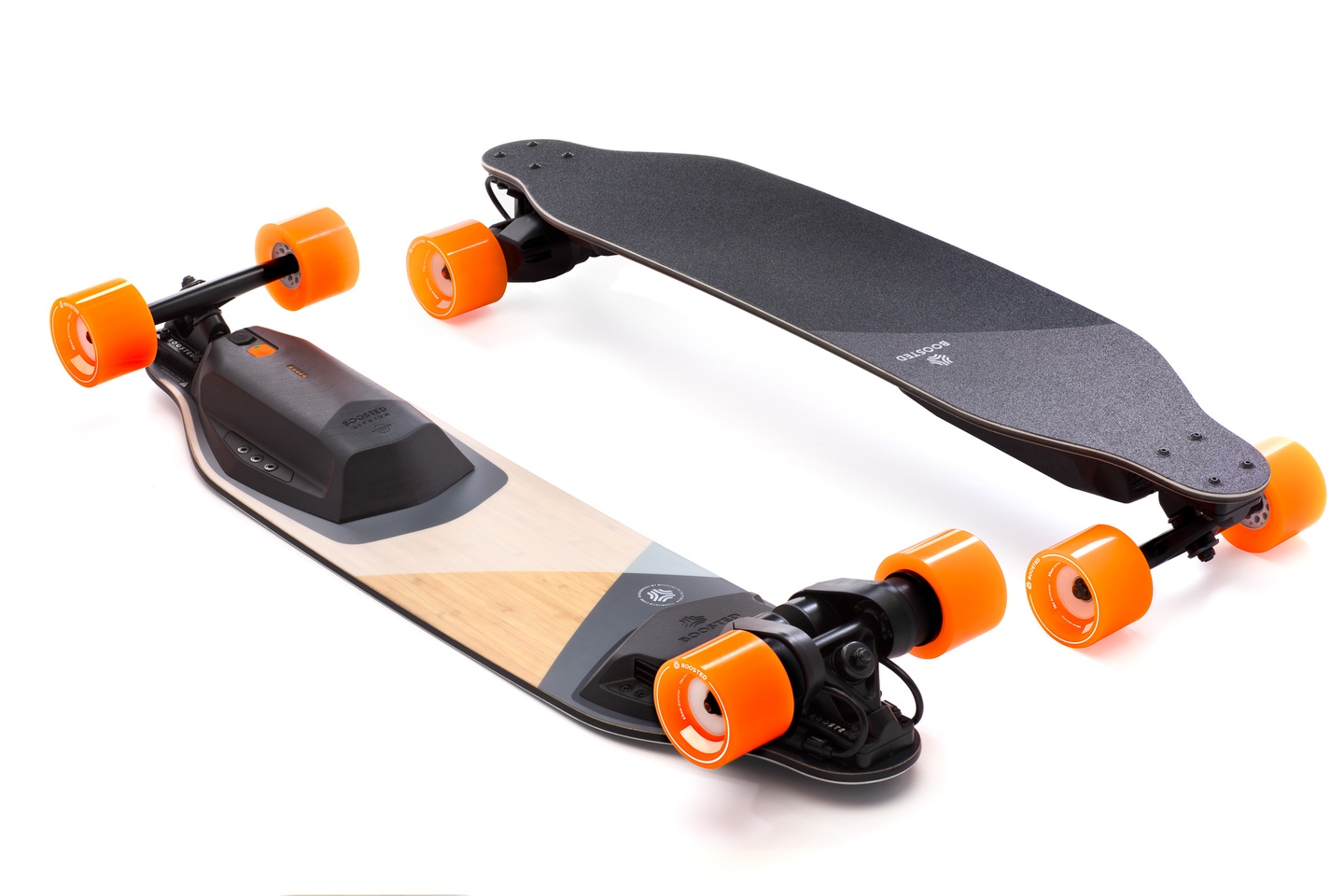 You can still get that sweet 14 miles extended battery that comes standard in the new Plus as well as the 4 speed remote we all love for a 22 mph (35.5kph) top speed. The Boosted Stealth is not only an all-black version, with black wheels, but it's also slightly faster at 24mph (38.6kph) and also has the 14 miles range.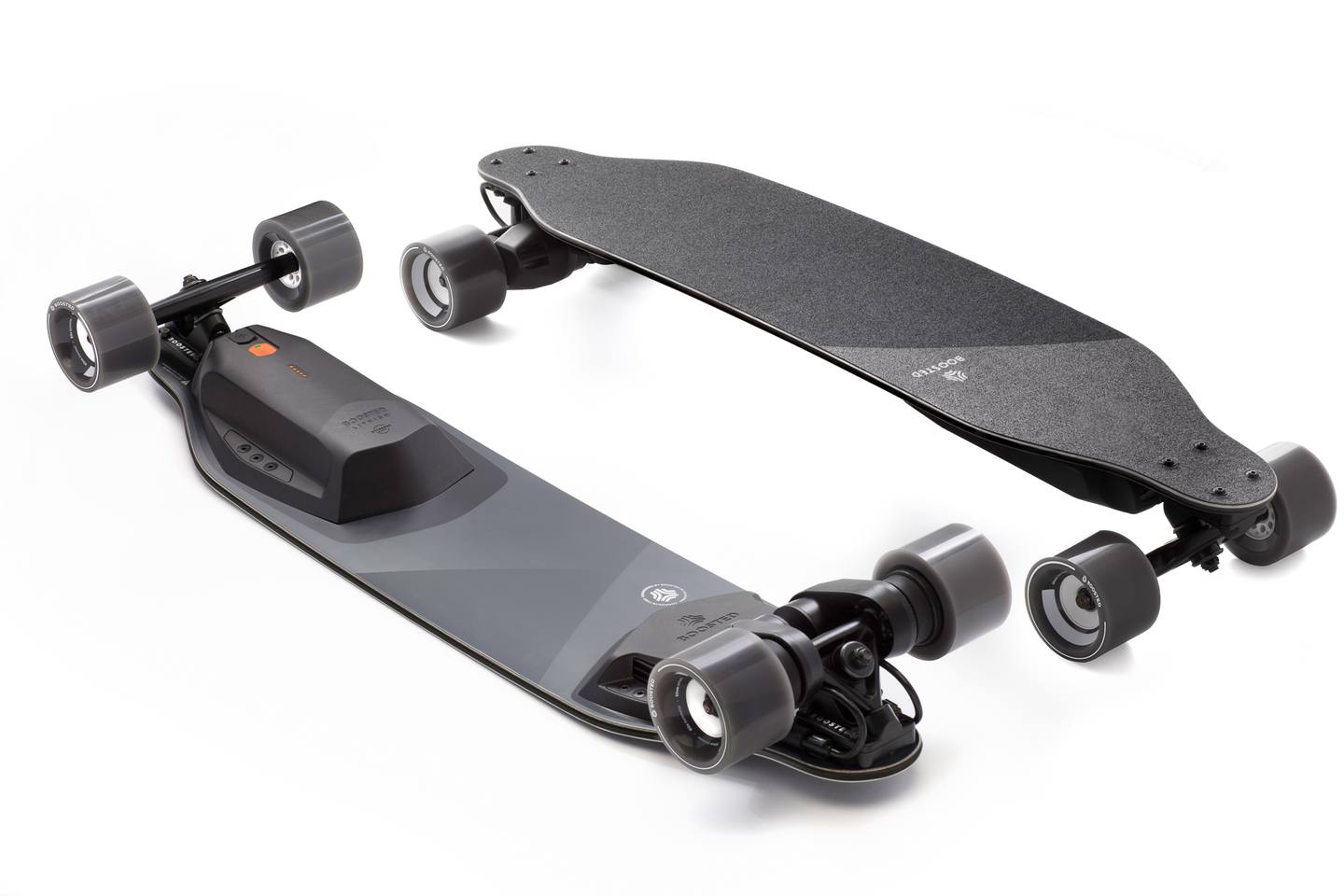 Prices are as follows:
Boosted Mini S — 749$
Boosted Mini X — 999$
Boosted Plus — 1399$
Boosted Stealth — 1599$
Also, you can still order the V2 Dual+ XR for 1399$, most probably for a limited time until the run out of units.
I'm looking forward to seeing the new boards in real life, this level of quality and the new lower price will make it for steep competition. That new shorter board really is something I was wishing for ease of transport around when I do my commute.