---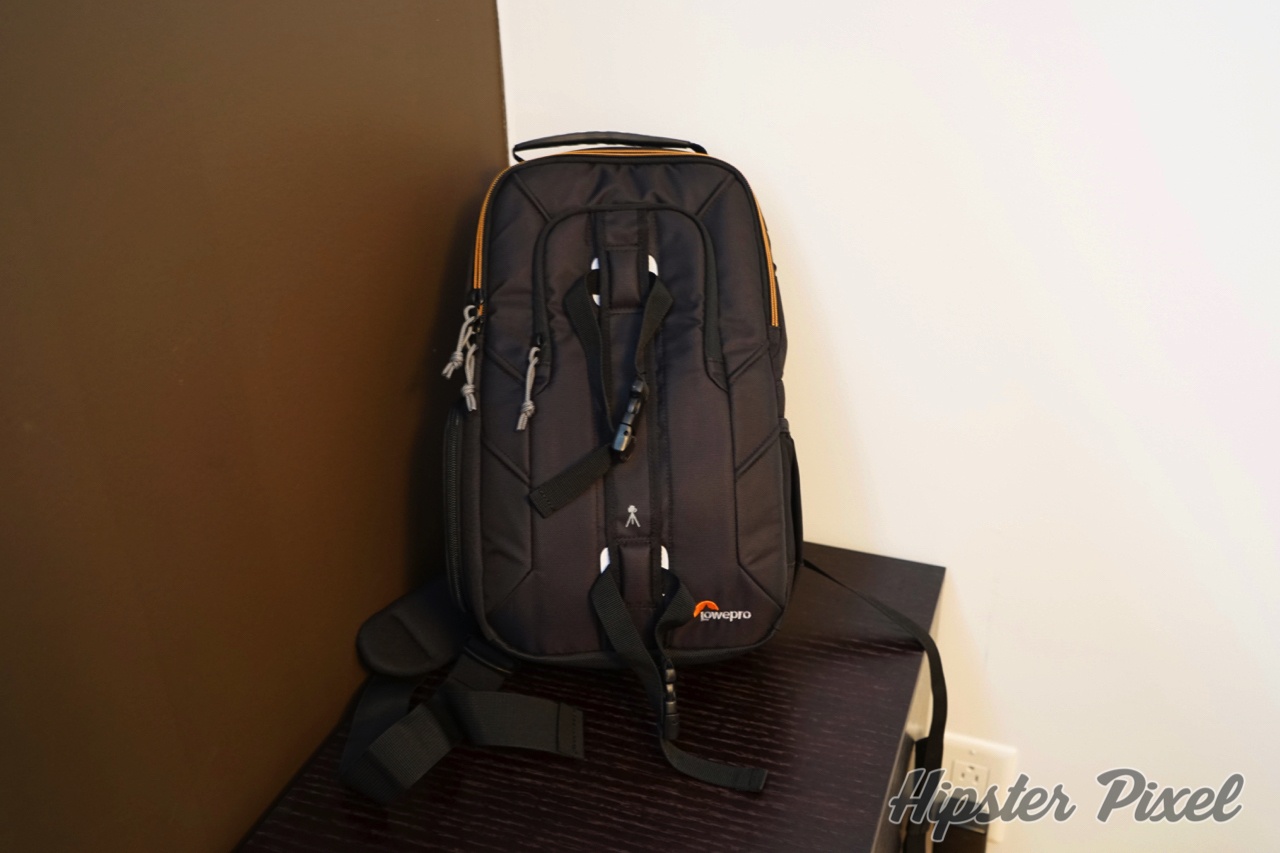 Lowepro Slingshot Edge 150 AW Sling Camera Bag Review
Finding a great big camera bag is not that hard, but finding a great small, compact "just perfectly sized" bag is quite a challenge. Sometimes you are only going out for the day and have one camera and one or two lenses only and you don't need the big backpack. What bag could git the bill? The Lowepro Slingshot 150 AW is a small, compact bag that can accommodate a compact mirrorless like my Sony A7 III with a Zeiss 24-70mm installed, a spare short lens and a flash.
Let's get over the features of this compact, but very versatile bag.
Design
The Slingshot Edge 150 AW is the smaller of the two sizes of the series. The Edge 250 AW has a single shoulder strap and should be used diagonally across your chest. When you need to take out your camera, you simply slide the bag across to the front and you unzip the U-shaped main compartment. There is your camera exposed and ready to use. If you need to swap lenses or add a flash, simply set the bag on a table or chair and unzip it completely. The internal divisions can be easily moved around thanks to the Velcro system build in most if not all Lowepro bags.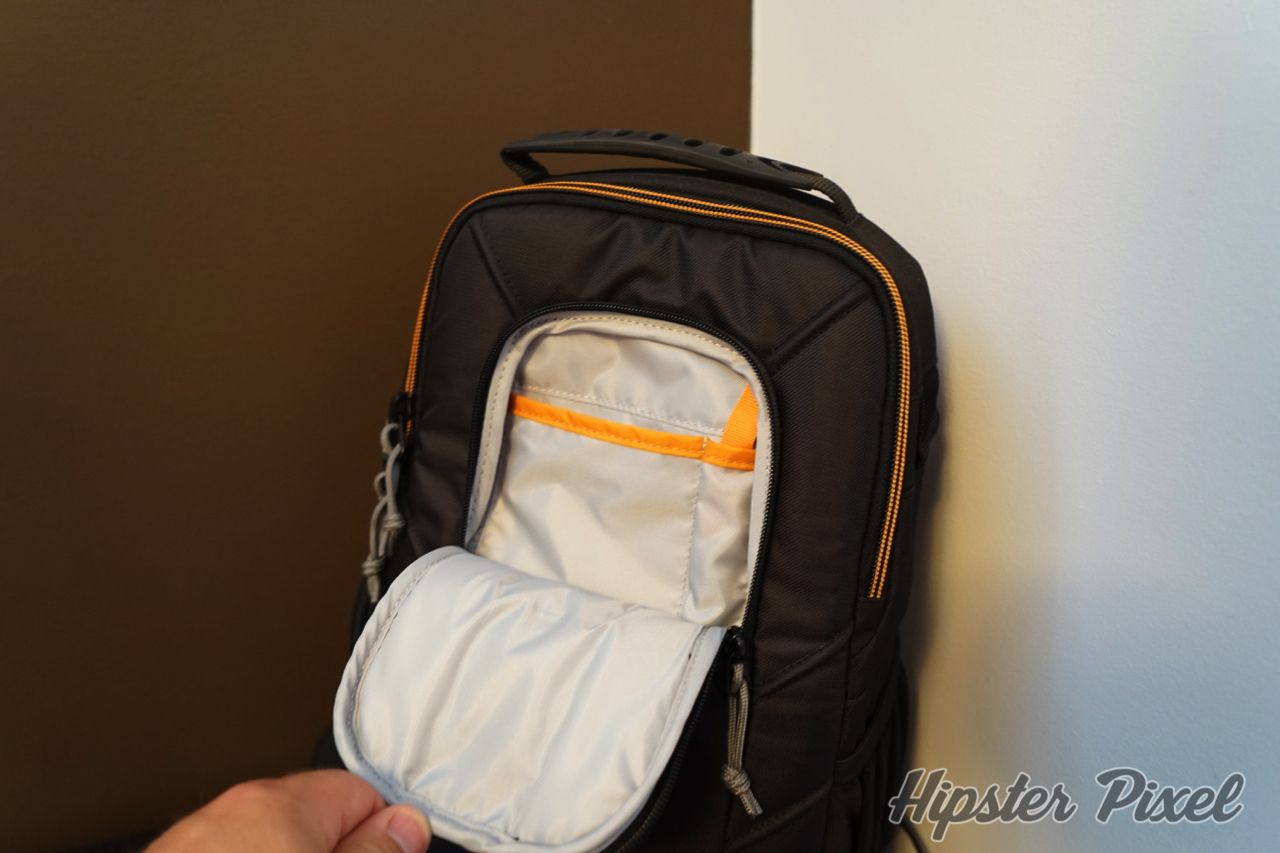 The second compartment is large enough to accommodate a few more accessories, chargers, batteries and more. You open it from the top. And for smaller accessories like a microfibre cloth, or a Lenspen , you have another small front pouch. And finally, if you need to attach a small compact tripod like the Giottos YTL compact tripod . As the name implies, the AW stands for All Weather and this means there is a hidden pouch near the bottom of the bag in the front where you can take out a nice weatherproof nylon cover to protect against the elements.
Features
Fits compact or mirrorless, plus one lens
Room for perfect tripod, headphones or other
Removable straps with quick release buckles
Weight: 700g
Size: 24.3 x 15.5 x 38.8 cm
Performance
I've been rocking this bag whenever I need to go out for the day and I really loved my experience with it! I'm able to travel light and still have my trusty Sony camera and an extra lane and all the gear I might need during this trip.
I even used this bag exclusively when I travelled to Portugal and the all-weather proofness of the bag was perfect for beach days where I had the camera tucked away to use later. The zipper was good guys that blocked all the sand from getting inside the compartment. And the weather-proof pouch was quite useful at one point when it started to pour outside. Not a single drop on the back itself!
Conclusion
Major thumbs up for the Lowepro Slingshot Edge 150 AW , as this bag really is the summum of compactness but roomy enough to allow you to bring all that you need for your quick or long trips. If you have a dSLR or an extra sense, you might want to check out its big brother the Slingshot Edge 250 AW which is slightly bigger. Both are great bags I highly recommend for any types of photography adventure!
Review Summary
Slingshot Edge 150 AW
Lowepro inc.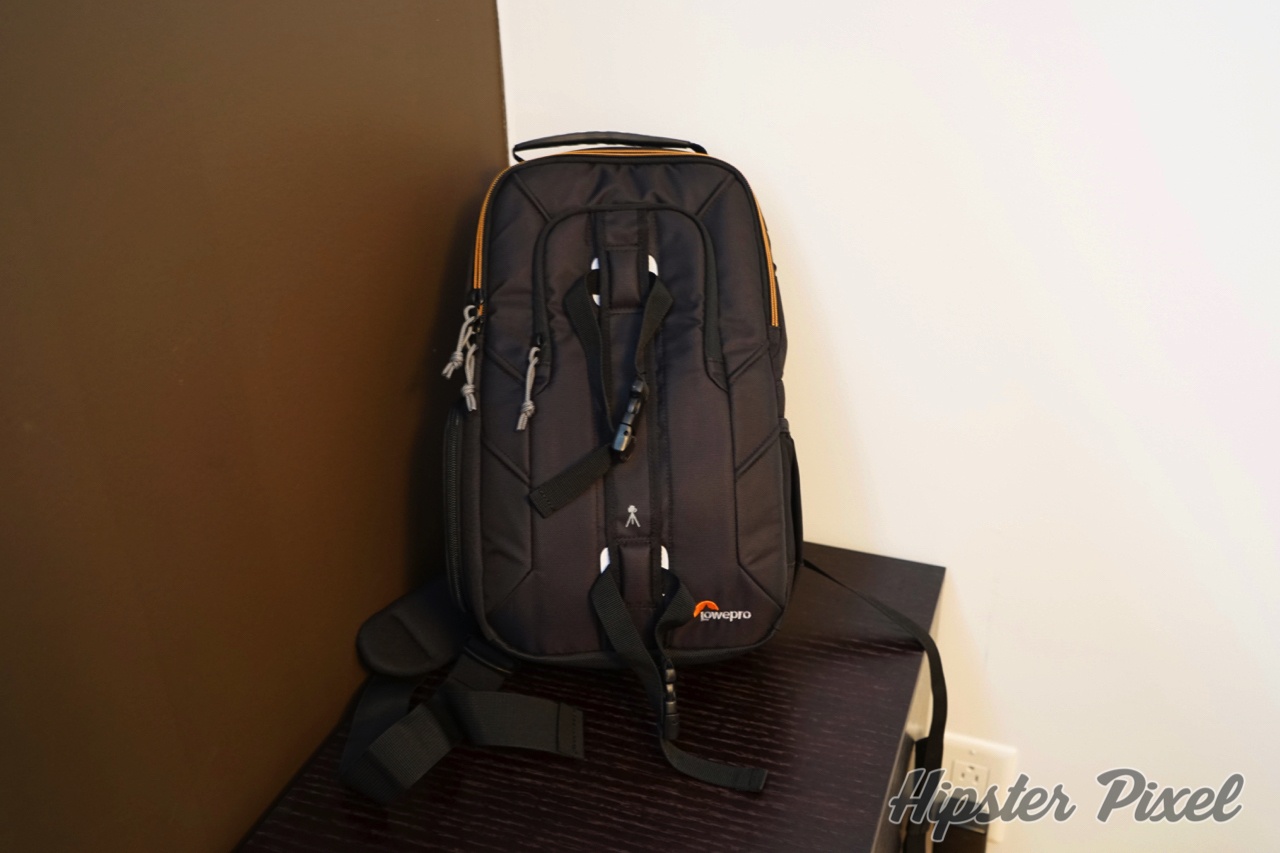 A single-strap bag with quick access, the Slingshot Edge 150 AW is a compact bag that allows you to bring only the required gear, while being comfortable.
The Good Stuff
Quality of materials
Lots of compartments
Flexible compartment system with Velcro
All weather bag
The Bad Stuff